Prep roundup
Defending Kanto champs hold off challengers
---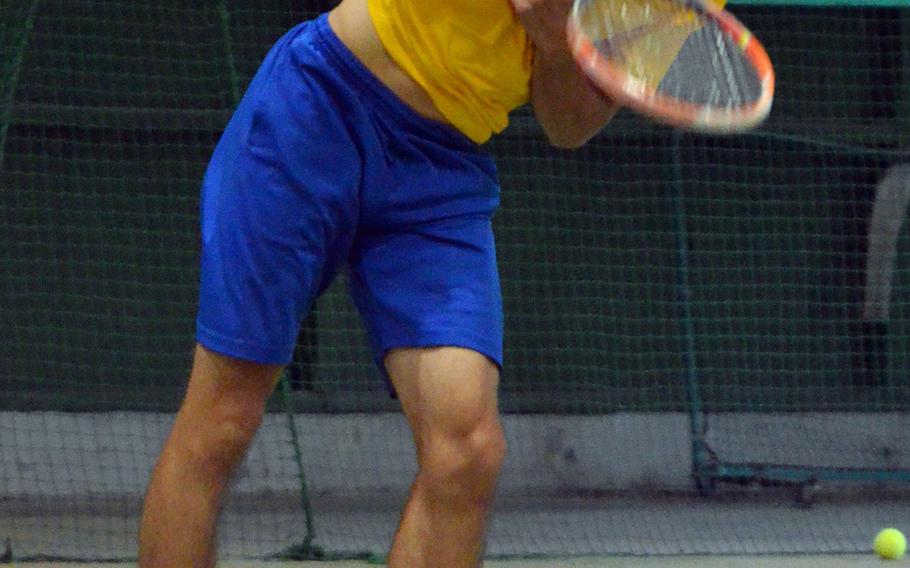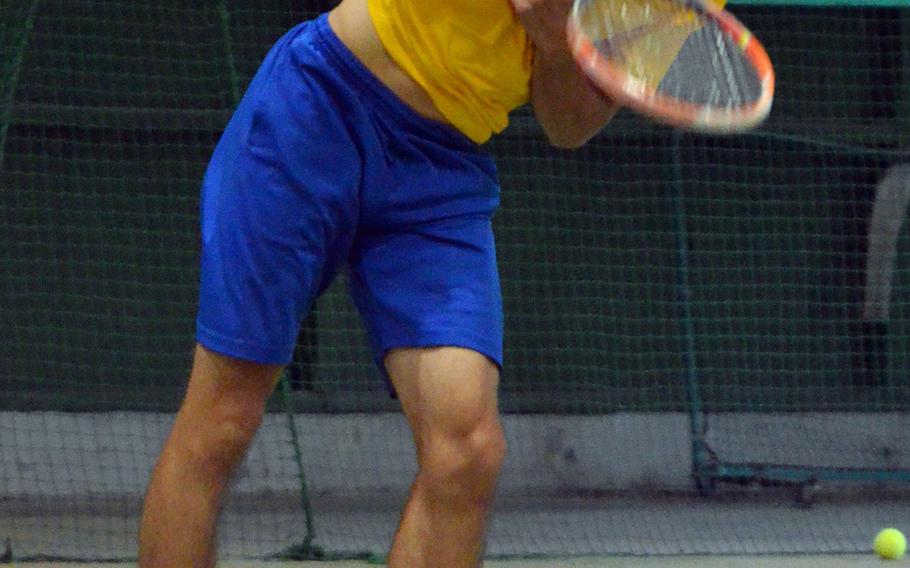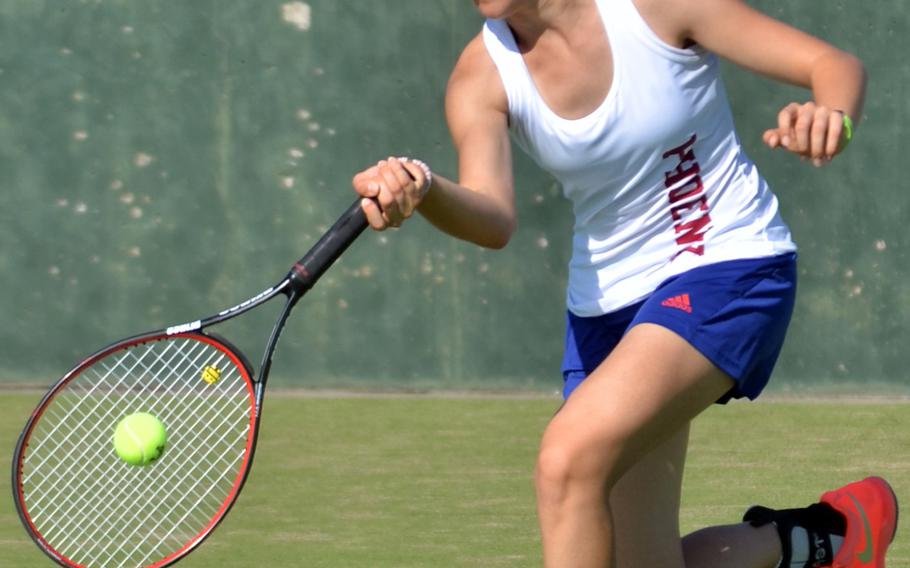 SHIRAKO, Chiba Prefecture, Japan – Same result, different year. And this time, Matilde Piras refused to let her girls singles final stretch to a third set.
The Seisen junior baseliner once more used a barrage of groundstrokes to keep Lili Kobayashi on the run. She beat the American School In Japan senior and defending Far East singles champion 6-3, 7-5 in Wednesday's Kanto Plain Association of Secondary Schools tennis girls singles final.
The boys championship was also an exercise in repetition, as St. Mary's senior Marius Ruh downed teammate Juan Borga 6-2, 6-1.
The girls final was somewhat different from the 2014 championship, in which Piras had to rally from one set down to beat Kobayashi in three sets. This time, Piras rallied from 3-5 in the second set, and both players had trouble holding serve.
"I didn't want to go to a third set, I didn't want to make mistakes, and I didn't," said Piras, who broke Kobayashi's serve to level the second set at 5-5, held to go ahead for good 6-5, then forced Kobayashi to net a forehand groundstroke to clinch it.
In the 2014 final, "I started out slower, I was hitting everything out," Piras said. "This time, I tried to just get everything in the court but still try to make her move, and get my serves in."
Beating teammates is becoming old hat for Ruh, While the girls final featured a pair of baseliners who rarely came to the net, Ruh and Borga spent their entire match on the attack.
They repeatedly came to the net, challenging each other, power against power. Ruh, a Bavarian, chided himself in German whenever he made a mistake; likewise, Borga, an Argentine, lashed out in Spanish – and occasionally in Japanese – following errant shots and other errors.
Serving for the match at 5-1, Ruh approached the net and smacked a backhand countershot from a seemingly impossible angle past a flailing Borga. "No way!" Borga exclaimed, an exasperated look on his face. "Great shot."
"It's pretty hard, straight up," Ruh said of beating teammates in important matches. "He's a very good friend. It's incredibly hard. Playing him in practice is one thing; playing him in tournaments is another."
The team titles went to St. Mary's boys and ASIJ's girls, after Seisen won girls honors a year ago. ASIJ's Leon Hoy and Ren Niikura won the boys doubles, beating teammates Kaisei Sato and Billy Fujii 6-2, 6-3. ASIJ's Erin Blank and Erin Chang took girls doubles 6-1, 6-1 over teammates Lauren Sekiguchi and Miley Karasawa.
Finishing highest among DODDS players in boys singles was Trayland Rose of Zama American, who reached the boys quarterfinals for the second straight year. No DODDS players reached the girls singles quarters.
Zama's Yuji Nicolas and Yudai Harashima and Yokota's Keanu McElroy and Benjamin O'Connor got as far as the boys doubles quarterfinals, while Yokota's Elly Garcia and Heather Adams exited the girls doubles in the quarterfinal round for the second straight year.
---
---
---
---