Daegu tunes up for Perry by downing Korean squad
---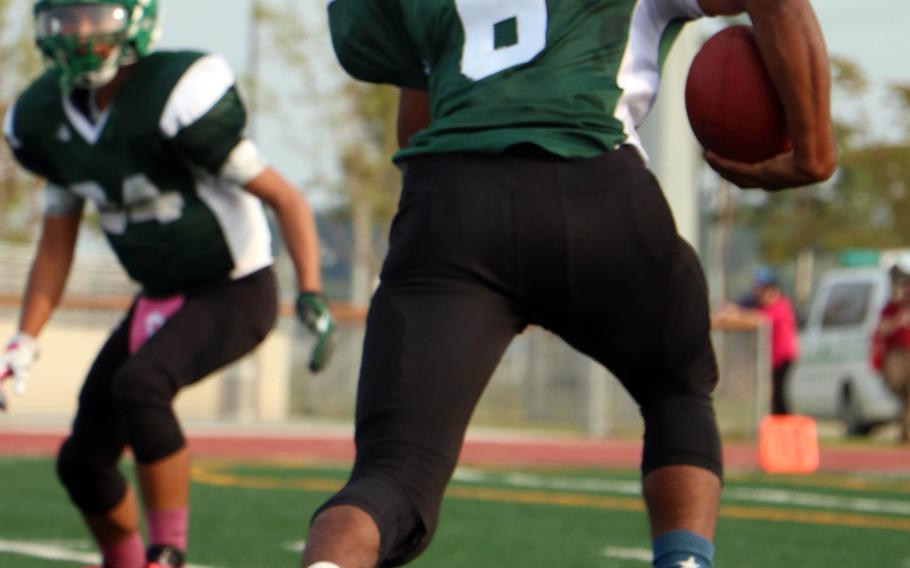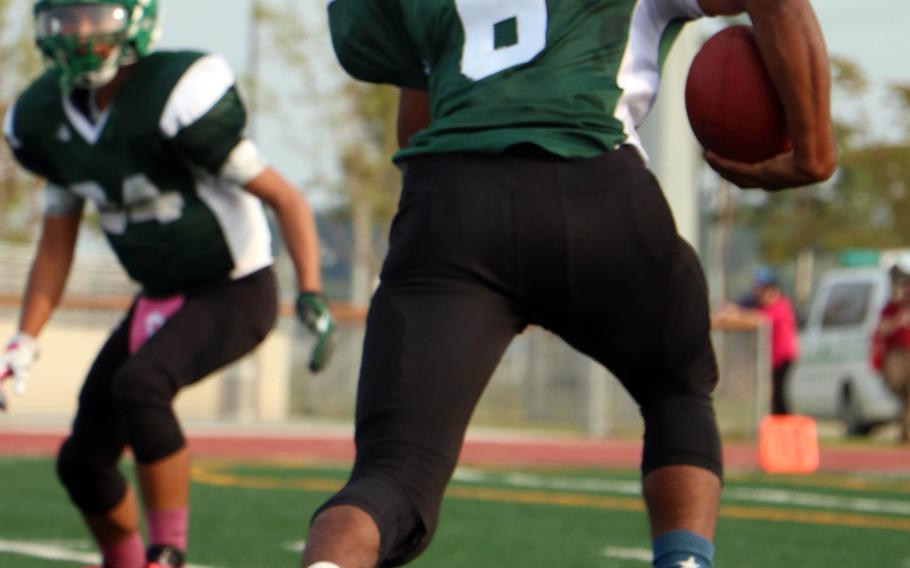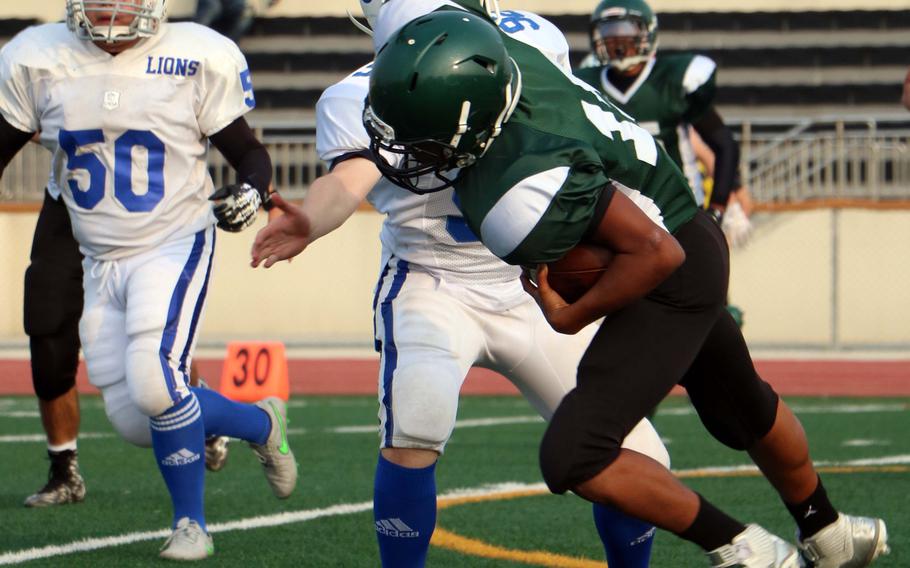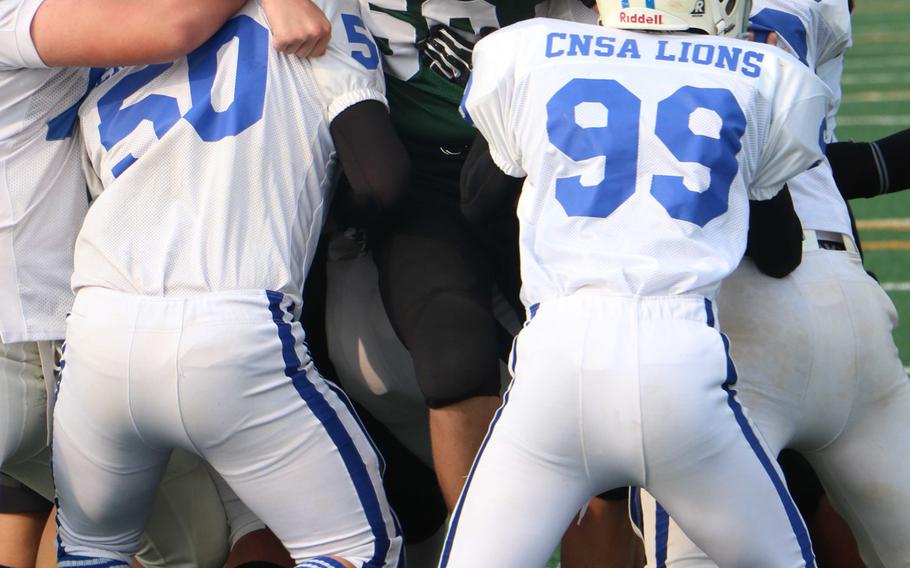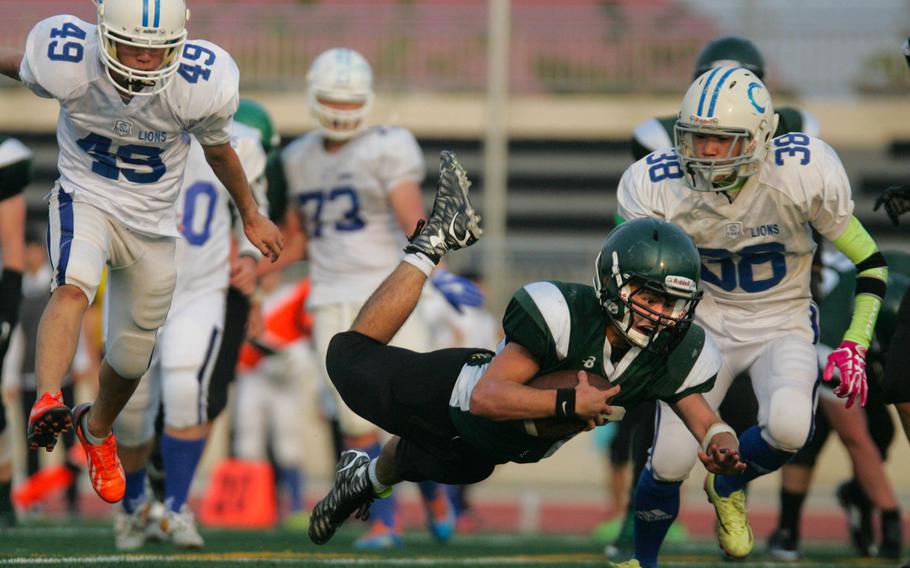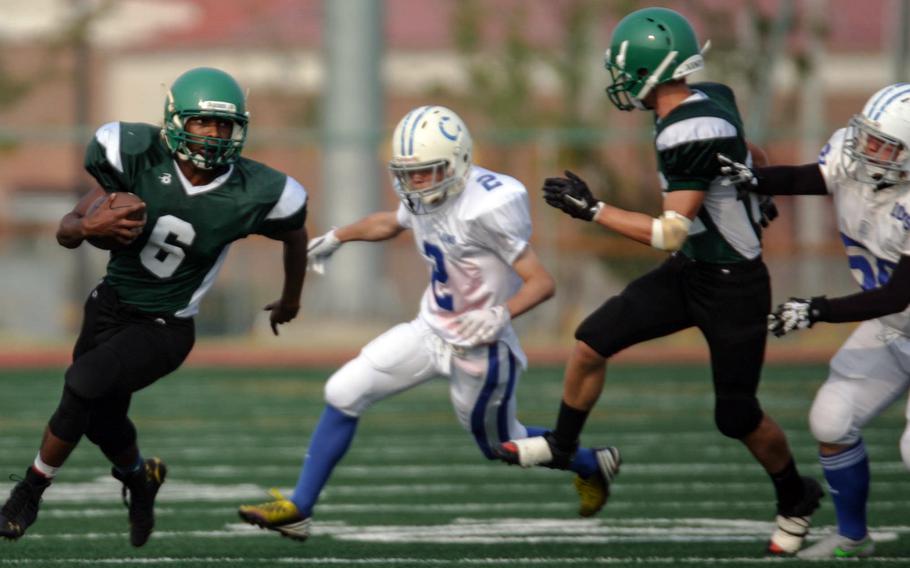 CAMP HUMPHREYS, South Korea – Whether on the ground or in the air, William Bair did it all Saturday for Daegu football.
The senior quarterback rushed for touchdowns of 10 and 15 yards and passed twice to fellow senior Tommy Kazmierczak for scores, powering the Warriors to their second victory this season, 32-8 over Samsung, a Korean high school team.
"The offensive line is working better, they're picking up their blocks better and the passing game was a little better," Daegu coach Blake Sims said. "We had fewer penalties, which gave the offense a better looks. We still have a long way to go, but we're getting there."
The defense also made big strides, Sims said. Kazmierczak had two interceptions, giving him four on the season, and Jarvis Stokes also picked off two passes, "which set us up in great field position," Sims said.
The Warriors, now 2-1, next play an inter-district Division II game on Saturday, when they host Matthew C. Perry, the team they played for the D-II title in 2014; they beat the Samurai 60-50 then and 52-20 last Oct. 31. Kickoff Saturday is at 4 p.m.
---
---
---
---