Prep roundup
Daegu, Seoul split in Korea title matchups
---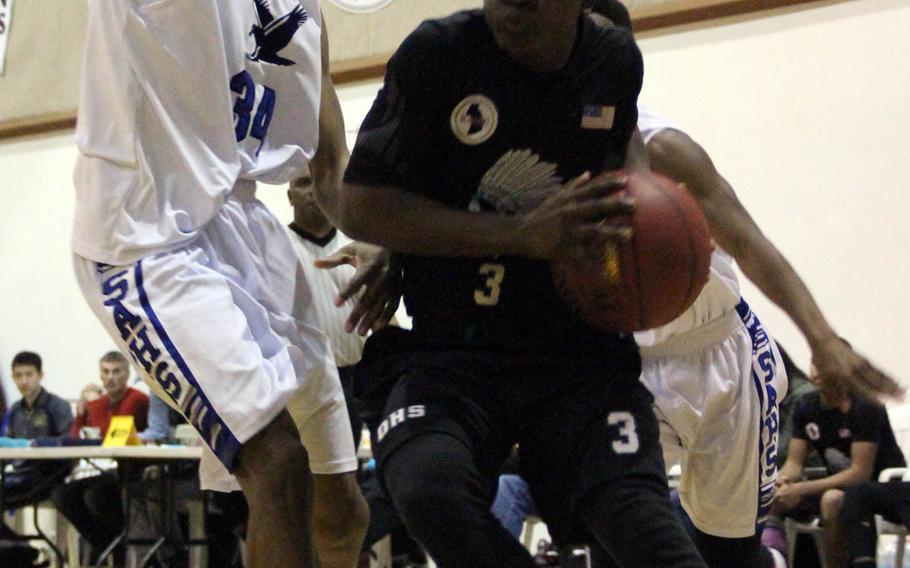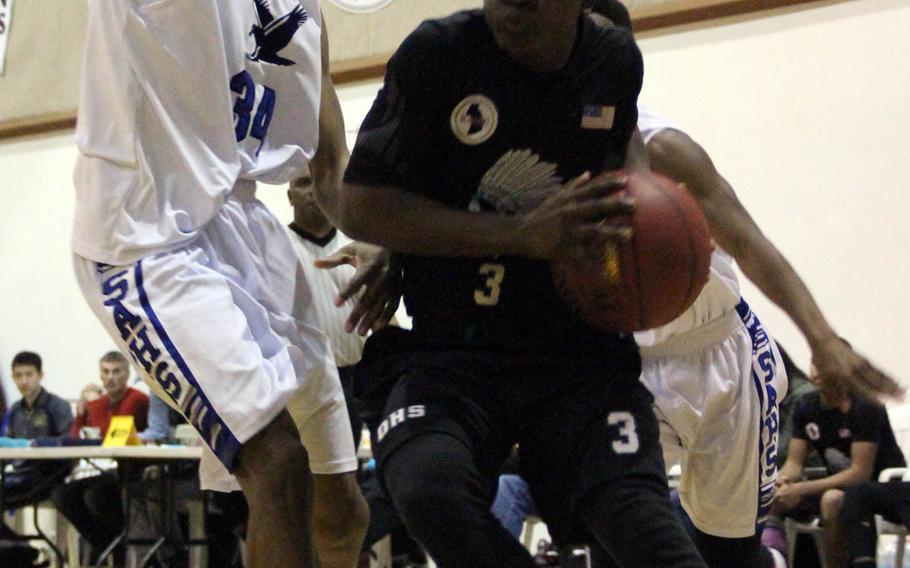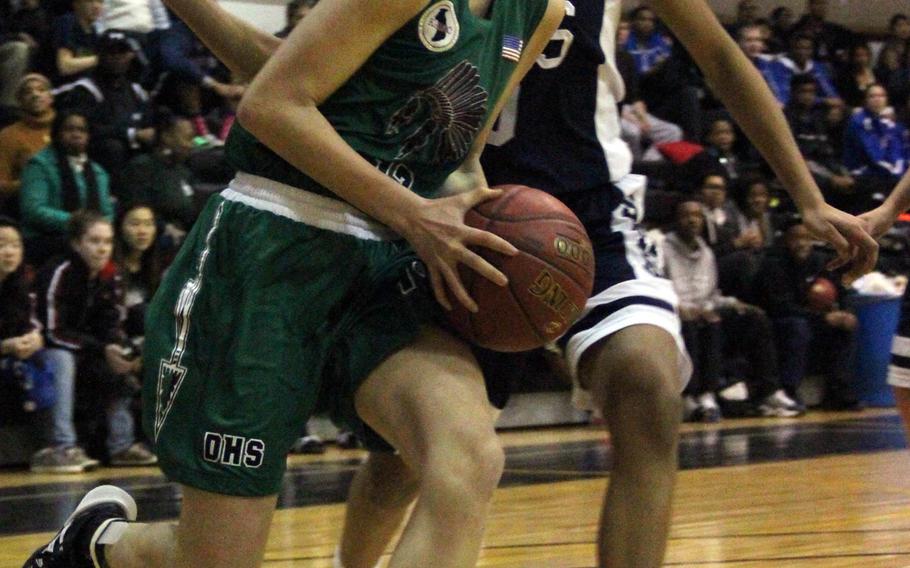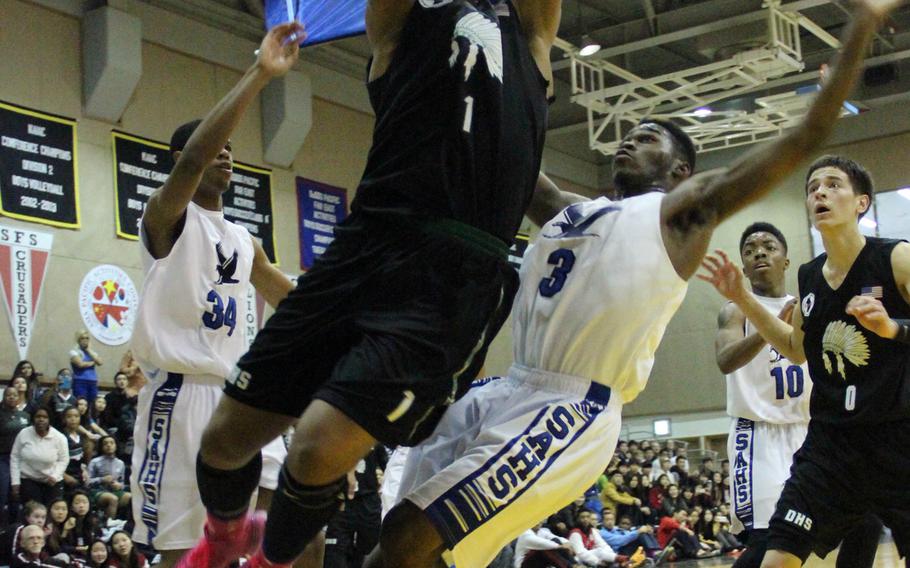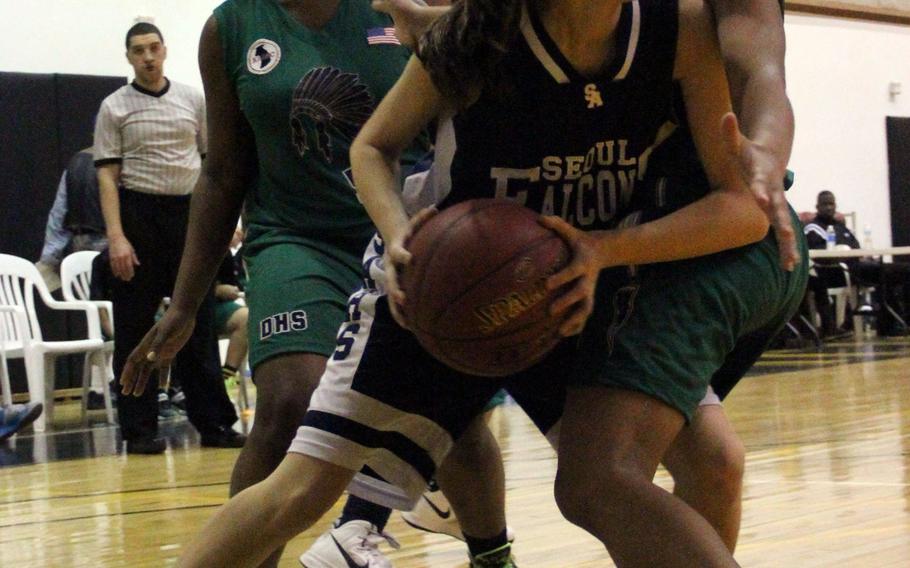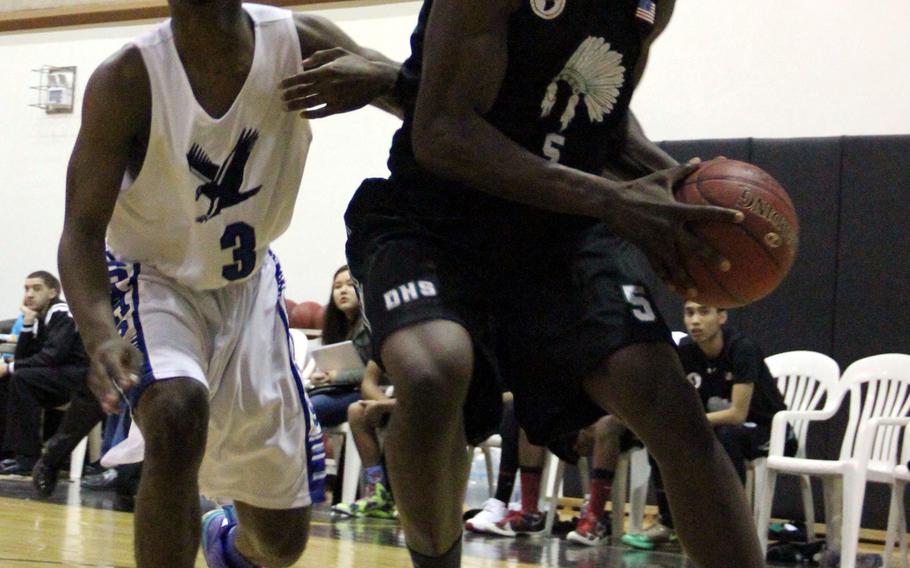 This article has been corrected.
Phillip Loyd had a good feeling as Torian James released the shot behind the three-point line in the corner. His Daegu Warriors trailed three-time defending champion Seoul American by three points with 39 seconds left, but James was about to write a new ending.
James tied the game 59-59, then he hit a free throw with 2 seconds remaining and the Warriors hung on to beat the Falcons 60-59 in Saturday's Korean-American Interscholastic Activities Conference Blue Division Boys Basketball Tournament final.
Loyd said he told James coming out of a timeout that he would go to that corner, "get the shot and go. And he did it. He's been waiting for this moment all his life."
It was a game of swings. Daegu went up 17-10 in the second quarter, then the Falcons outscored the Warriors 24-10 over the next seven minutes. Daegu answered with a 15-4 burst to lead 42-38, only to watch Seoul American rally to tie it 48-48 with 5:45 left.
It remained tight from there, until James tied the game. Cameron Harris had a chance to win it for the Falcons, but missed a pair of foul shots with 16 seconds left. Tre Johnson paced Daegu with 16 points and Dominique Conley had 15 for the Falcons.
The girls final featured a happier outcome for Seoul American. The Falcons held Daegu to six points over a 17-minute span and cruised to a 37-29 victory. Nailah Blount had 12 points to lead the Falcons; Lari Robertson of Daegu had nine of her 11 in the first quarter.
"All the credit belongs to the ladies," Falcons coach Jesse J. Smith said. "They worked hard all season. They saw the things they needed to work out and fixed them. Hat's off to Daegu."
Both Smith and Loyd said they hope their teams write a better Far East tournament script than last year, when the Falcons girls finished fifth at the Division I tournament and the Warriors boys – seeded No. 1 a year ago – placed ninth in the Division II tournament.
"They've gotta want it. It's up to them," Smith said, adding that having a week between the KAIAC and Far East tournaments this year should "make a big difference" over last year, when they went straight from KAIAC to Far East.
"We know," Loyd said, acknowledging the poor finish. "It will take the same commitment to running team offense and doing what's right."
Meanwhile, on the wrestling mats, Seoul American wrapped up a perfect DODDS Korea dual-meet tournament season, winning three duals with ease over Osan, Daegu and Humphreys at Falcon Gym.
The only blemish on the Falcons' season record was falling in an individual freestyle tournament two weeks earlier against Osan.
Still, with so few wrestlers on Daegu (five) and Humphreys (six) to help the teams prepare, one coach feels it will be difficult for Korea to do well in next week's Far East tournament at Yokota.
"We won't be ready for Far East, but we'll go over there and do the best we can," Seoul American assistant coach Julian Harden said.
On the hardwood at Marine Corps Air Station Iwakuni, Nile C. Kinnick's girls and Matthew C. Perry's boys scored sweeps of two each weekend games against each other and E.J. King … then found themselves snowbound by the same storm system that pounded Tokyo on Saturday.
Snow made highways virtually impassable, coaches said, and they returned to their billeting to bunk out for the night and hope for a break in the storm that would permit them to return home Sunday.
Correction Cameron Harris was misidentified in an earlier version of this article.
---
---
---
---