Daegu clears bench while routing Korean team
---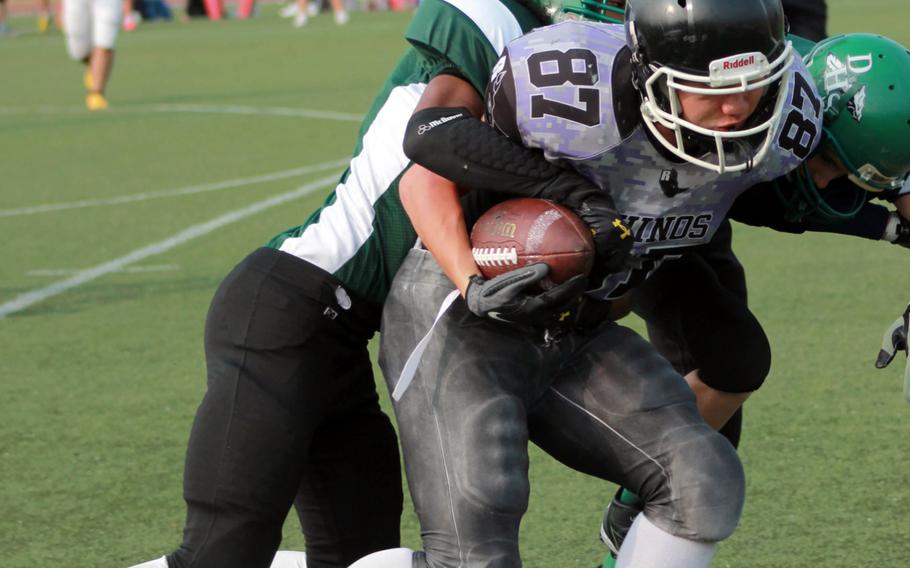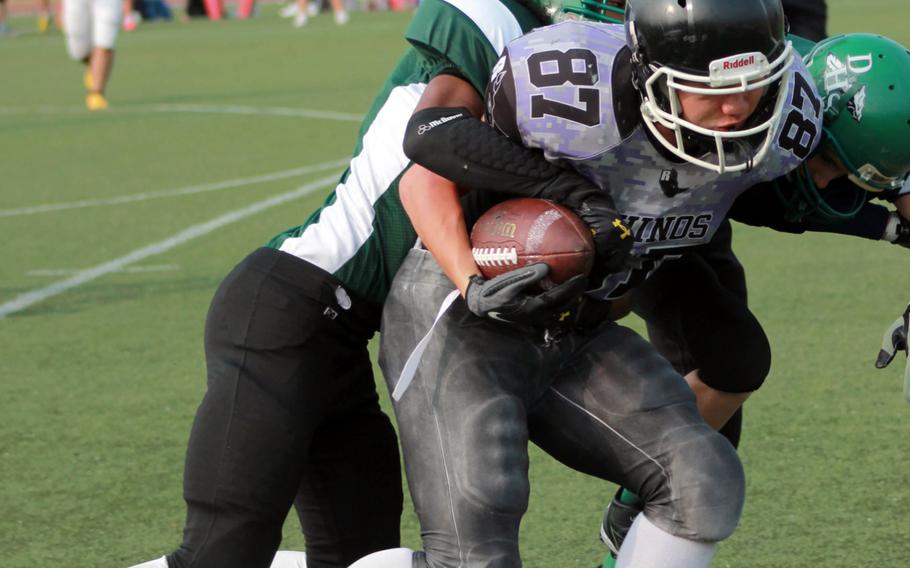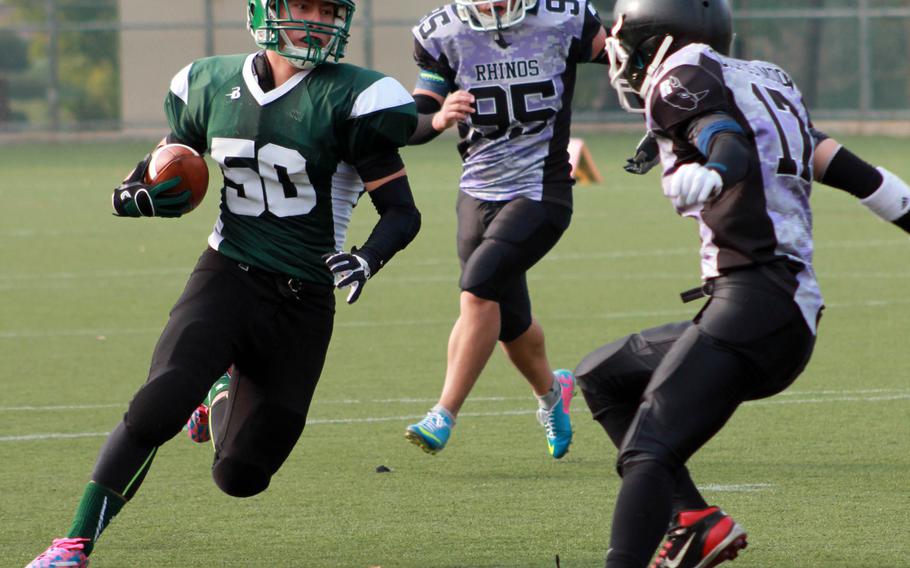 CAMP WALKER, South Korea – Daegu began tuning up Saturday for the Far East Division II title game it hosts on Nov. 7, shutting out Songdo High School of Inchon, west of Seoul, 41-0.
It was the first of two games the Warriors hastily scheduled when Osan folded last week.
Tyler Bailey caught a touchdown pass, had five tackles – three for losses – an interception and a forced fumble in what coach Phillip Loyd called a "huge game" for him. DeAndre Rosalie and Yechiel Peterson each rushed for touchdowns and caught TD passes for Daegu (3-2).
"We were glad to have them (Songdo) make the trip; it was a great time and a great experience for them," Loyd said.
For the Warriors, it was "an opportunity to give some players who've been working hard in practice a chance to play and for us to work on some things we need to work on," Loyd said.
Rosalie caught a 70-yard touchdown pass and ran five times for 57 yards and a score. Peterson had 29 yards and a touchdown on eight carries and caught a 10-yard TD pass. Josh McCaw added 20 yards and a touchdown on three carries.
Rosalie normally takes most of the snaps as a senior quarterback. But Loyd made liberal use of backups Ethan Bird and Will Bair, who combined to go 8-for-20 for 127 yards and two touchdowns. Ethan Truman and Tommy Kazmierczak each had interceptions for the Warriors.
Daegu finishes the regular season at 7 p.m. Saturday with a home date against Matthew C. Perry, the team the Warriors edged 60-50 in last year's D-II title game at Marine Corps Air Station Iwakuni, Japan.
That's the last preparation for the Warriors before the D-II title game on Nov. 7 against DODDS Japan D-II champion Yokota.
---
---
---
---