Prep roundup
Clutch play leads Kinnick boys past King
by
Dave Ornauer
February 1, 2020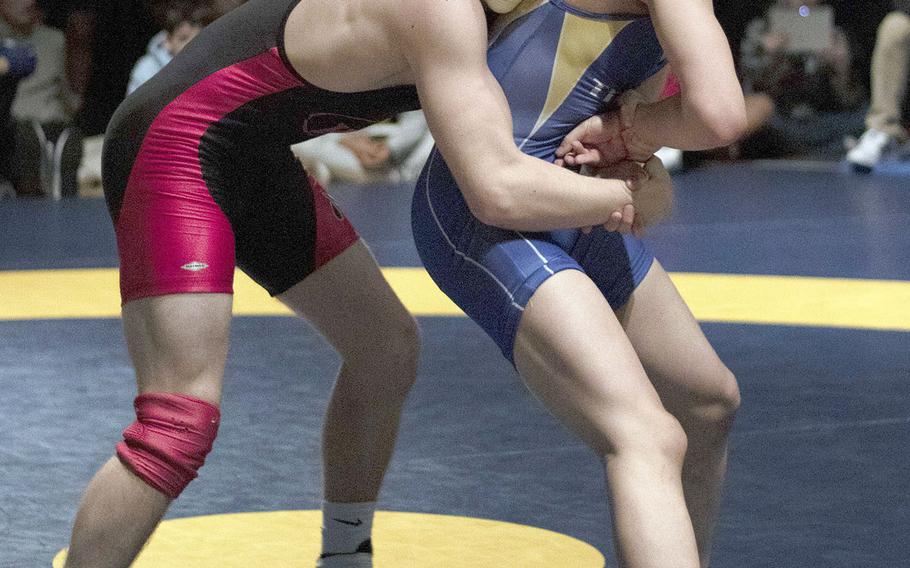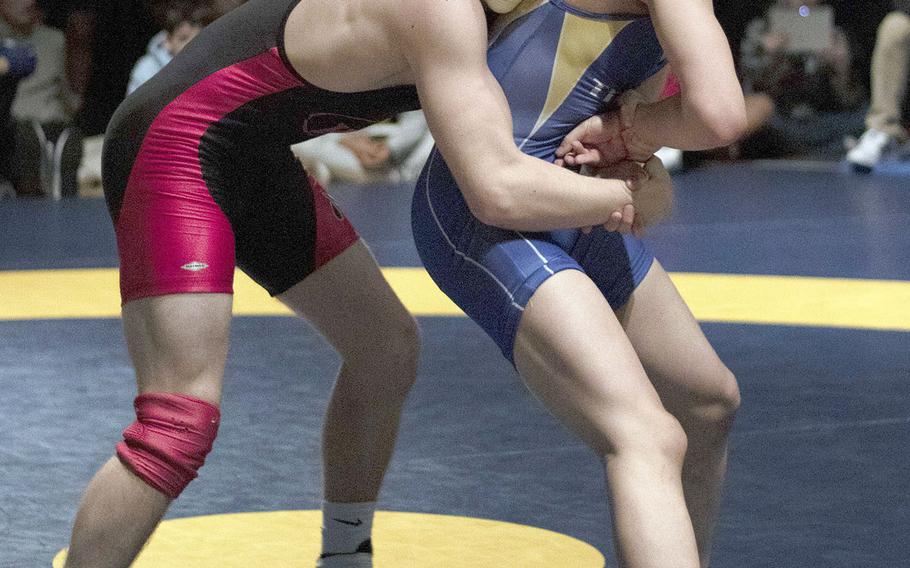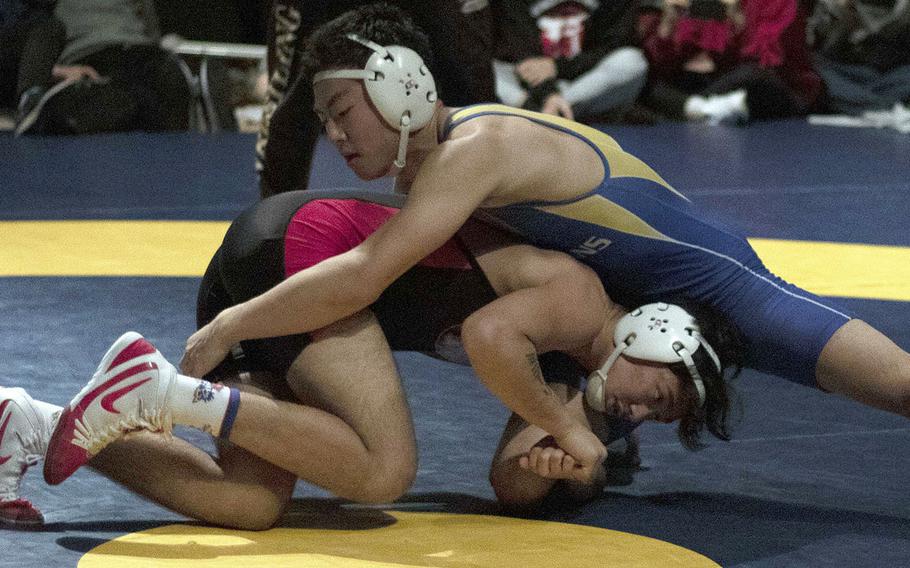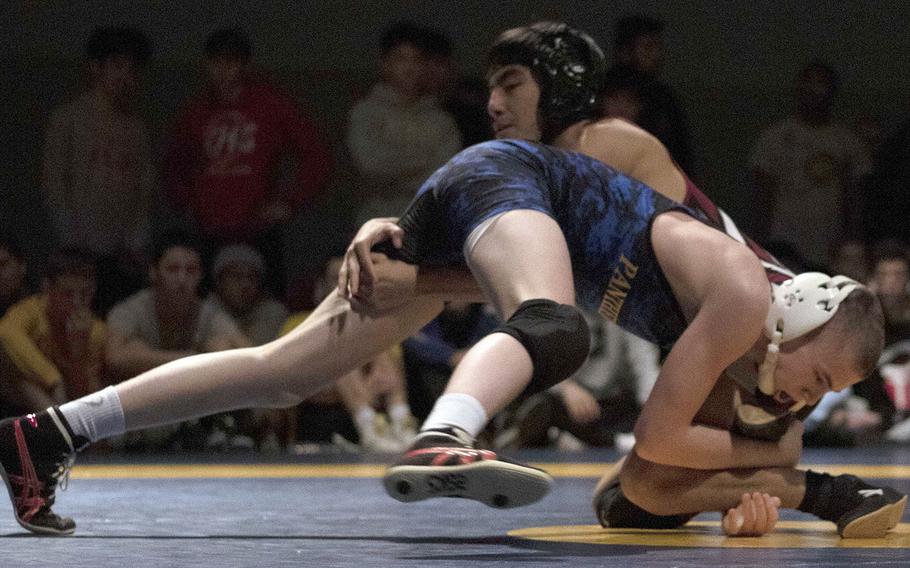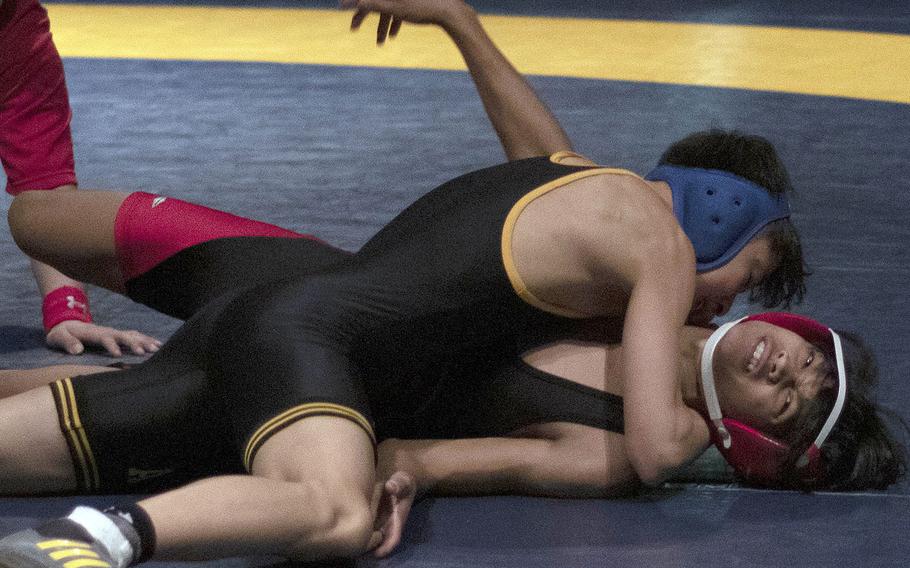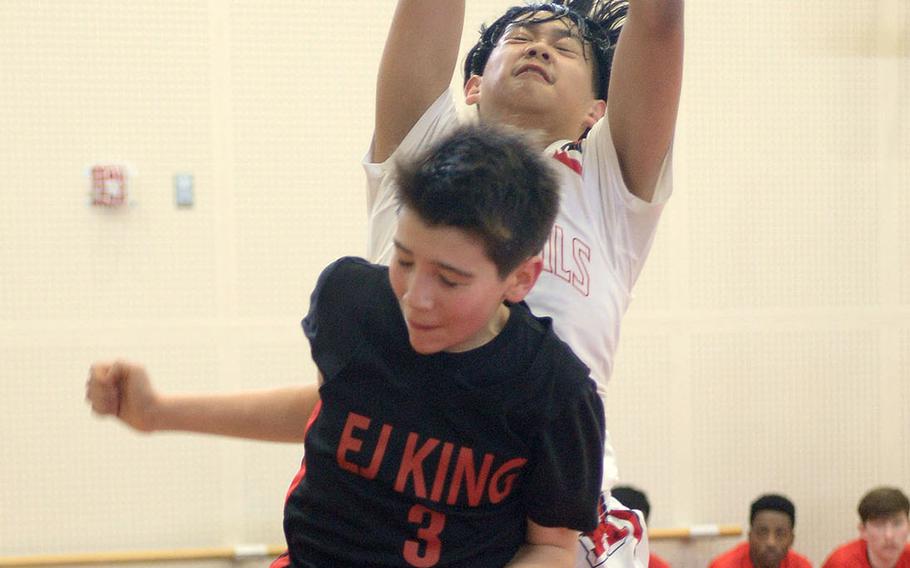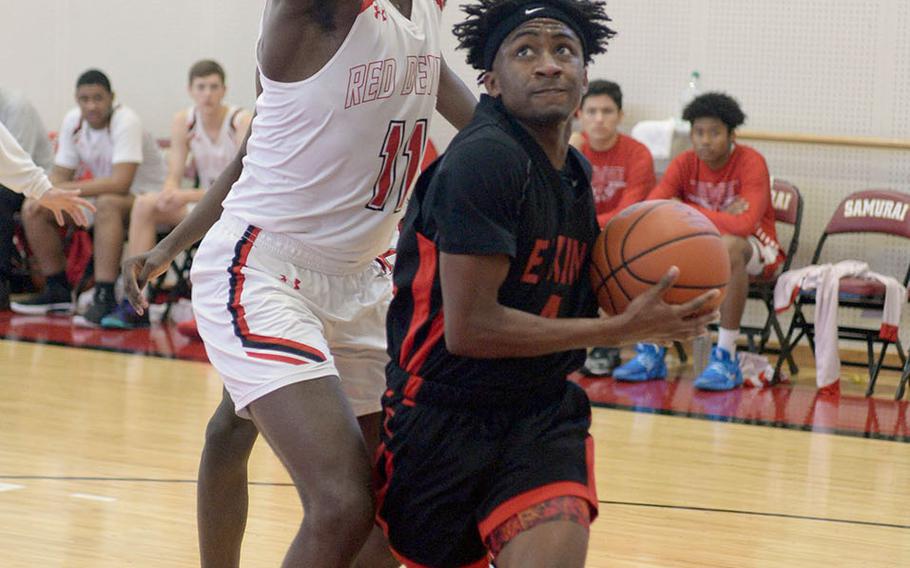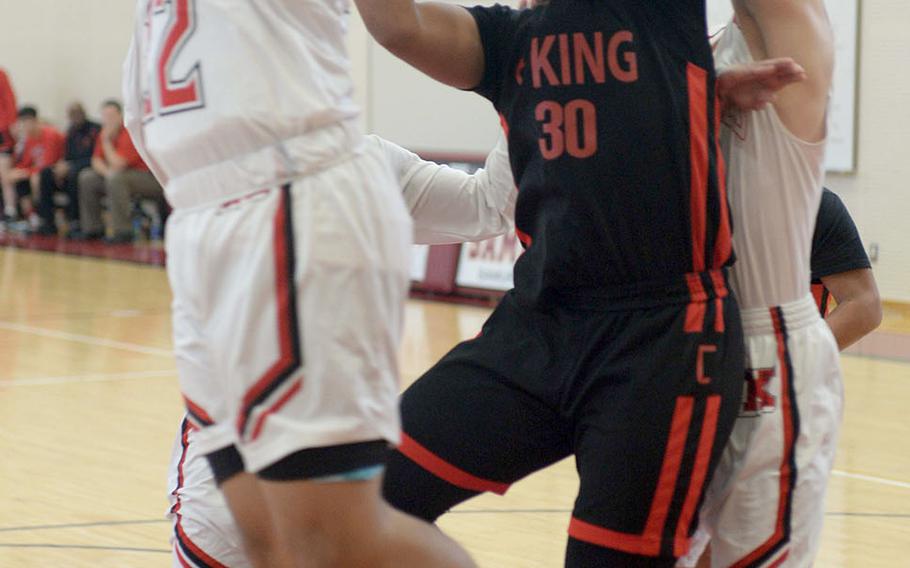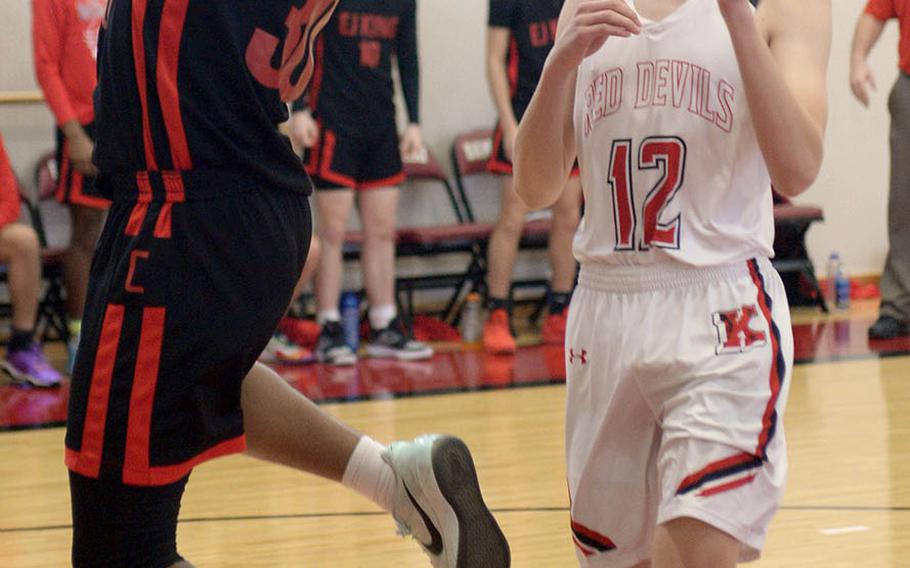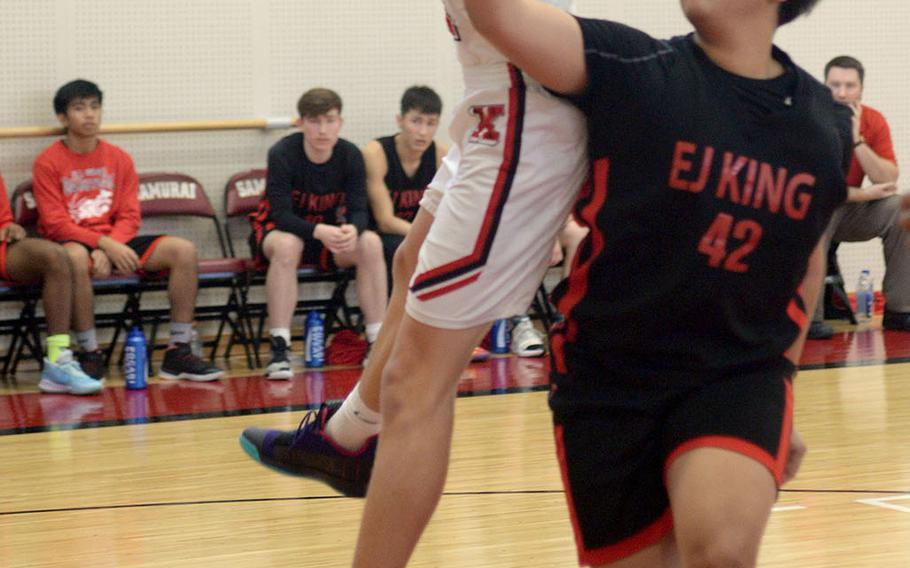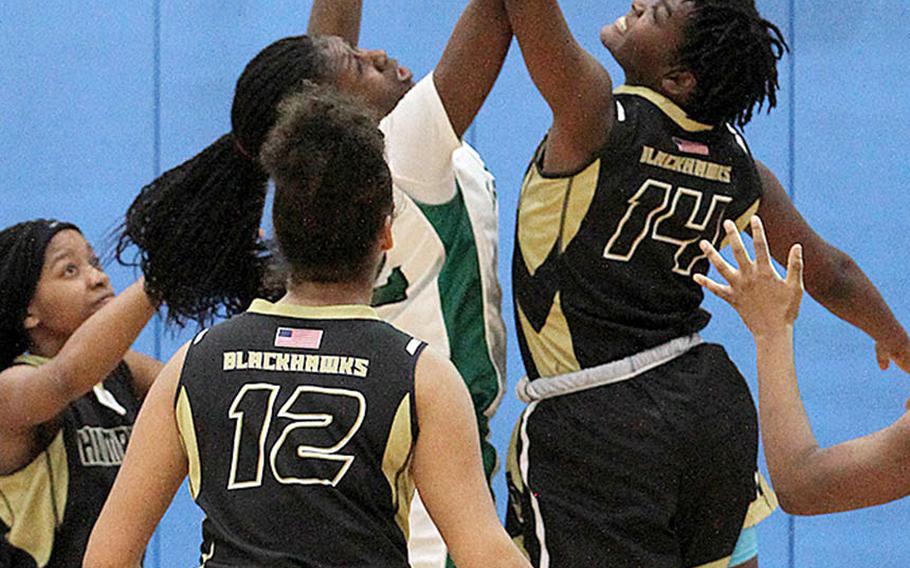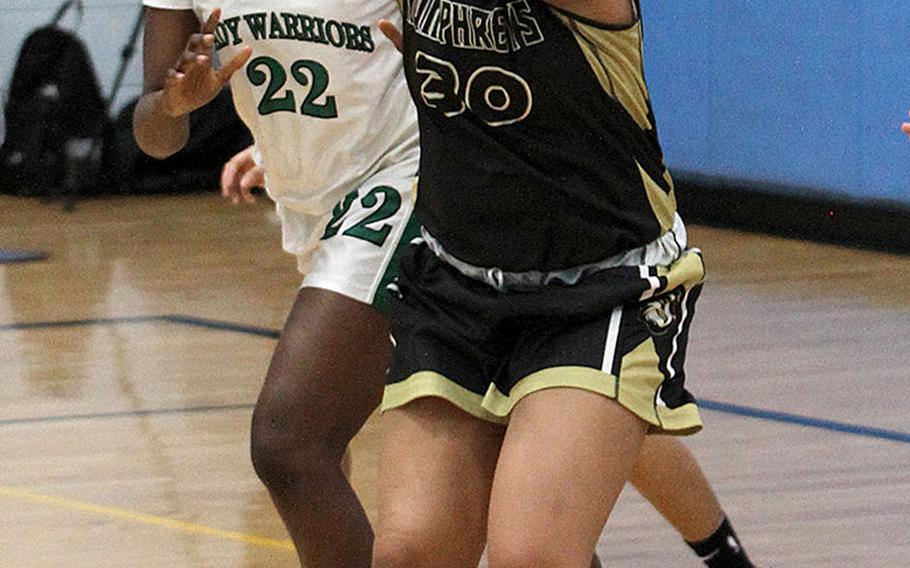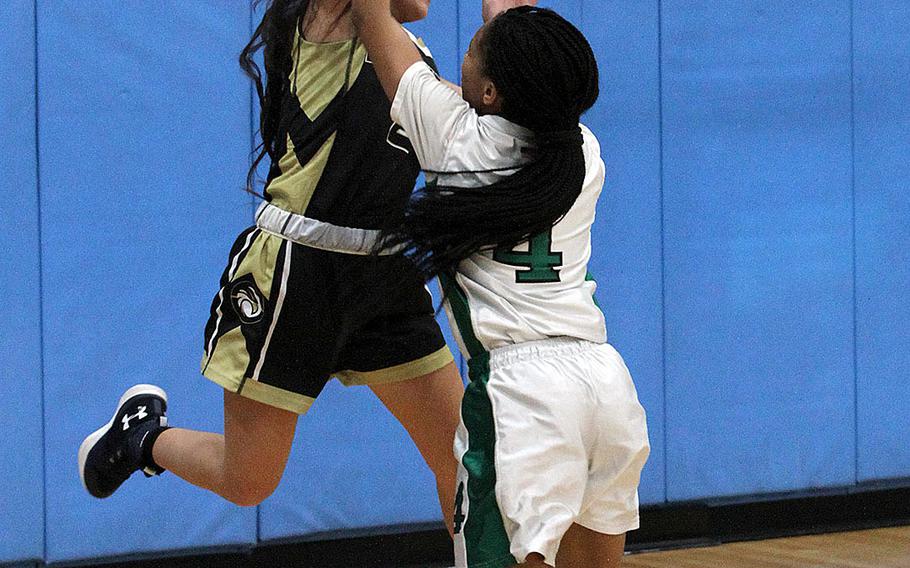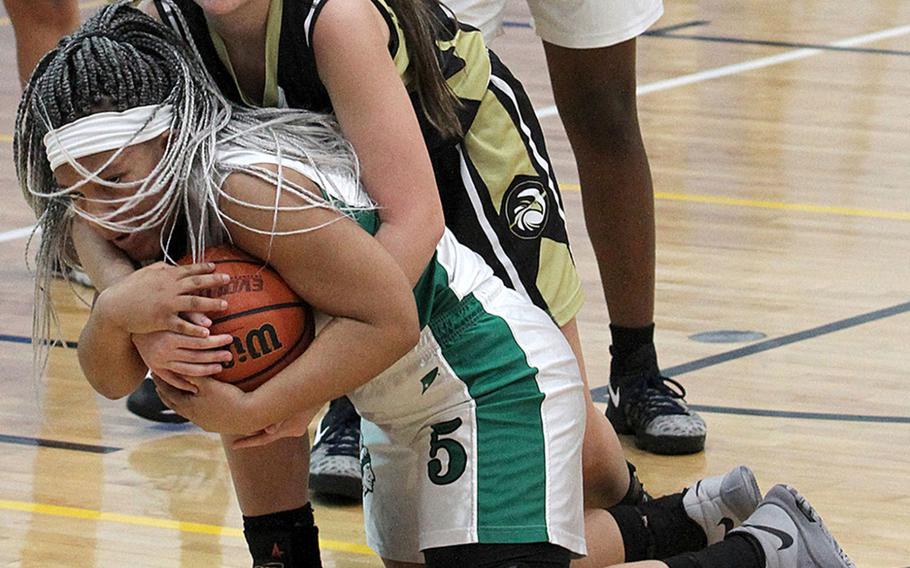 MARINE CORPS AIR STATION IWAKUNI, Japan – James Mincey likes to practice foul shots, between 20 to 25 during each Nile C. Kinnick practice. He says he likes to hit at least 10 straight before ceasing.
That work ethic proved invaluable to the Red Devils, who beat E.J. King on Saturday for the second time in three meetings. Mincey, a junior, went 9-for-10 at the line, including four free throws in the final minute, as the Red Devils outlasted the Cobras 64-59.
"They play intense the whole game, and they have good ball movement," Mincey said of King.
All but three of Mincey's free-throw attempts Saturday came at key moments in the game, including the closing seconds of the first half, when he hit three of four foul shots following a personal foul and a technical foul called on the Cobras' James Meacham.
The Cobras were leading by five points, but Mincey cut the gap to two, the Red Devils got automatic possession and center Corey Hollingsworth took advantage, hitting a layup to tie it 32-32 at half.
"Teams like this will make you pay for it," Cobras coach Travis Elliott said. "Three-for-four at the line and then they scored to tie it. Huge moment.
Momentum is everything; they came out of the locker room with the momentum. It's part of the game. You have to keep your composure."
The teams split their meeting in December at Yokosuka Naval Base. Some observers of Saturday's games called it a preview of next week's DODEA-Japan tournament final at Yokota.
"For a school half our size, Coach Elliott does a great job" with his team, Kinnick coach Robert Stovall said.
Warriors girls outlast HumphreysOSAN AIR BASE, South Korea – It wasn't in a Korea Cup Tournament final, but coach Jonathan Van said his Daegu girls basketball team would take their latest win over Humphreys just the same.
Bethani Newbold scored 11 points, Lexie Berry grabbed 10 rebounds and Jya Van blocked 12 shots as the Warriors edged the Blackhawks 27-24 on Saturday in the DODEA-Korea Cup tournament at Osan.
The Warriors won both their games in a tournament that served as a makeup event following the cancellation of the Korea Cup and Plate Tournaments due to concerns over the new coronavirus. Humphreys boys won each of their games.
"We actually could do much better," the elder Van said. "We turned the ball over way too many times and missed a lot of shots that we normally make. Hats off to Humphreys. The outcome could have easily gone in their favor."
The Blackhawks earlier beat host Osan 50-17. It was the Blackhawks' first games under new coach Eddie Rozzi, who took over for Steve Boyd, who stepped down on Wednesday.
"Not happy with the result of the second game, but we'll learn from it," Rozzi said. "We have to tighten up our defense and get the offense together. (We have a) good group of girls and they play hard for each other. I know they'll get this one back."
Red Devil matmen just miss in Kanto finalsTOKYO – Though Nile C. Kinnick's wrestling team came in third in Saturday's Kanto Plain finals, the team standings were so close that even one early-round match could have made a difference, coaches said.
"If you change the result of any one of about eight matches, any one of the three teams could have won the title," Kinnick coach Gary Wilson said.
Host St. Mary's scored 80 points, American School In Japan 76 and Kinnick 74.
The Red Devils put seven wrestlers in weight-class final bouts, with D.J. Hurtado (101), Juan Smith (115), Alex Lovell (168) and Kaleb Leon Guerrero (180) emerging victorious.
"We saw some passion and fire that has been a little lacking so far this season," Wilson said. "They are starting to really gel as a team and are starting to peak at the right time."
Kinnick next wrestles in the DODEA-Japan finals on Saturday at Zama, followed by the Far East tournament Feb. 13-15 at Osan.
ornauer.dave@stripes.com Twitter: @daveornauer