Prep roundup
Carson quick out of the pool as well
by
Dave Ornauer
April 3, 2015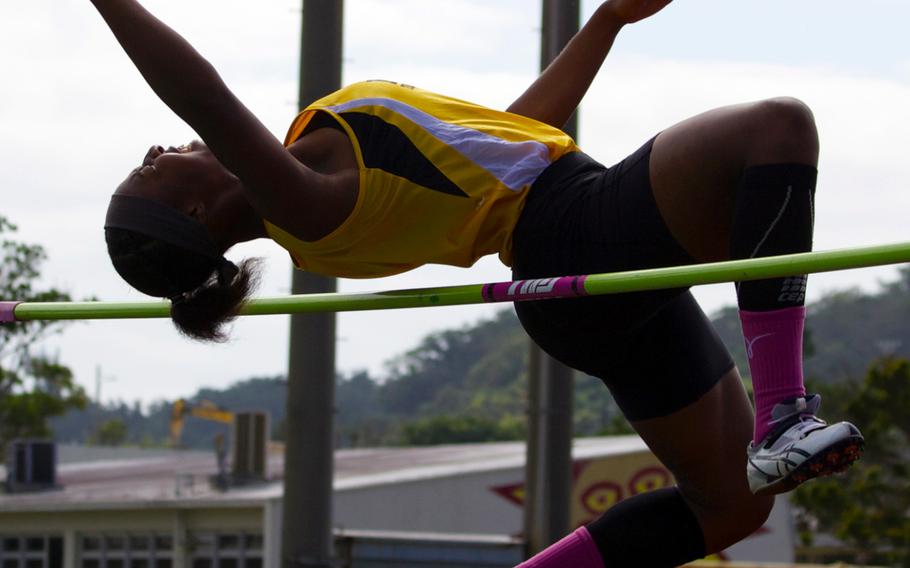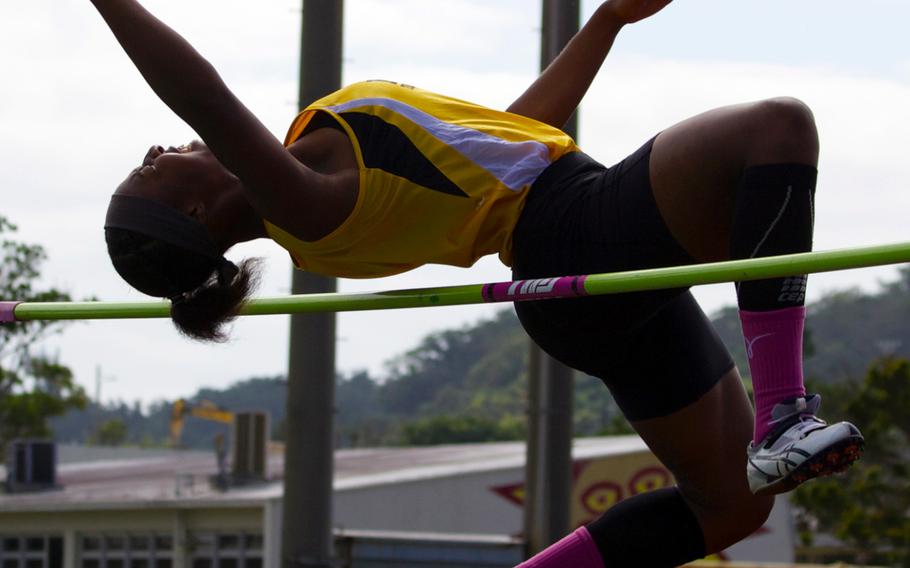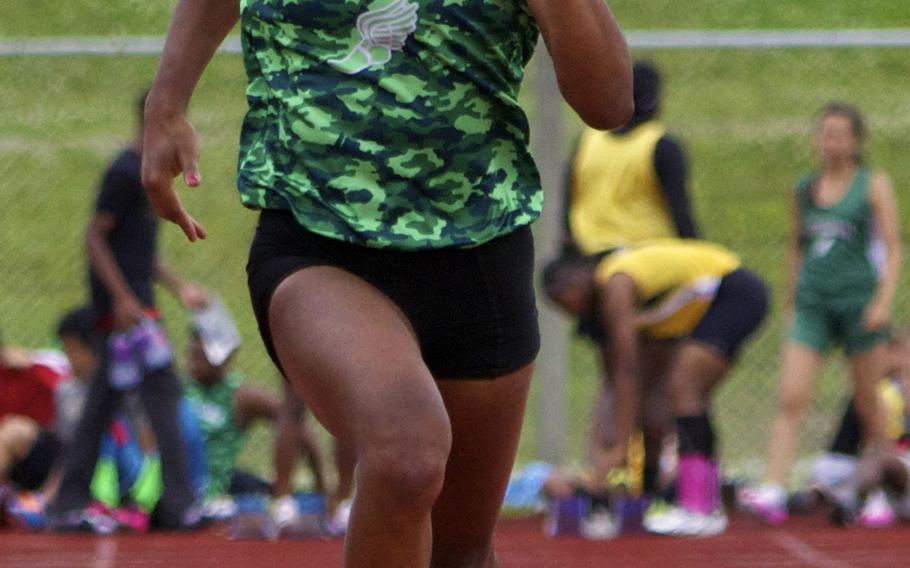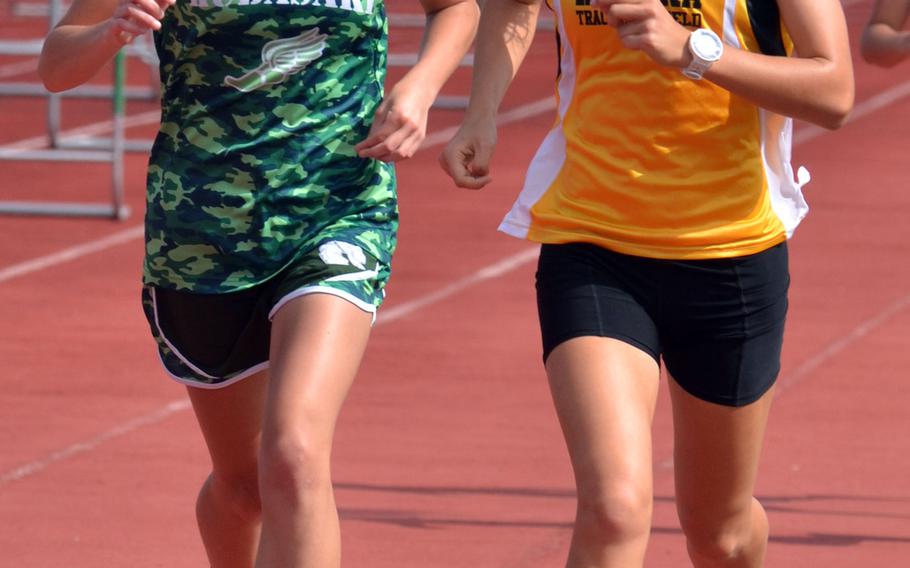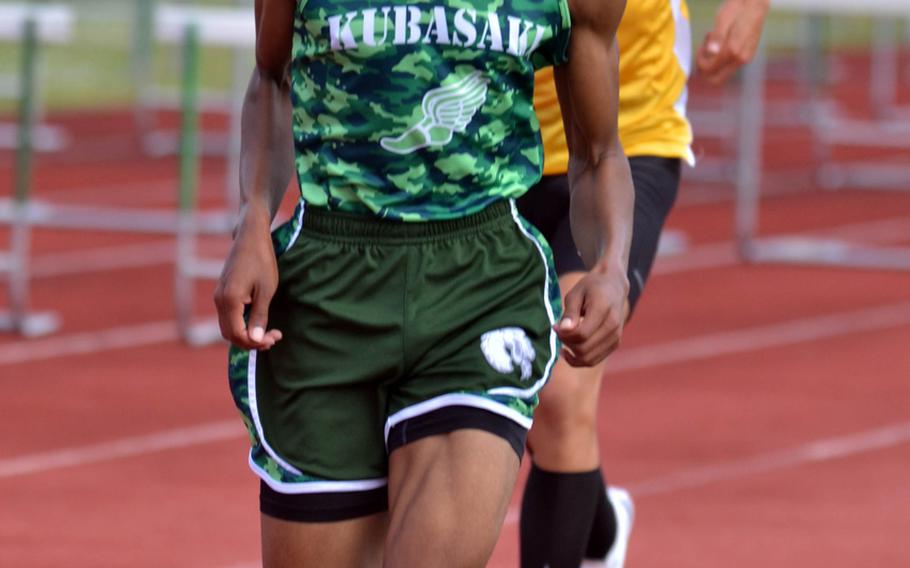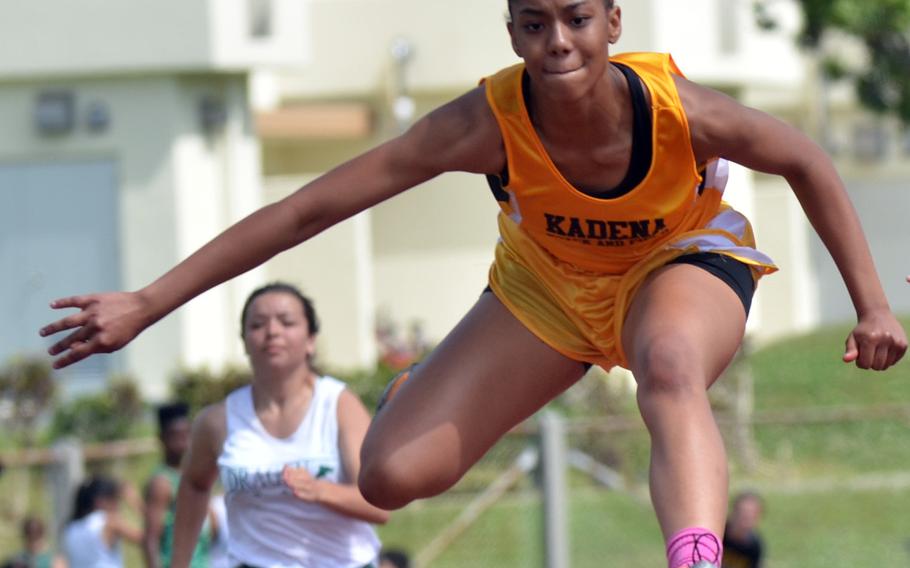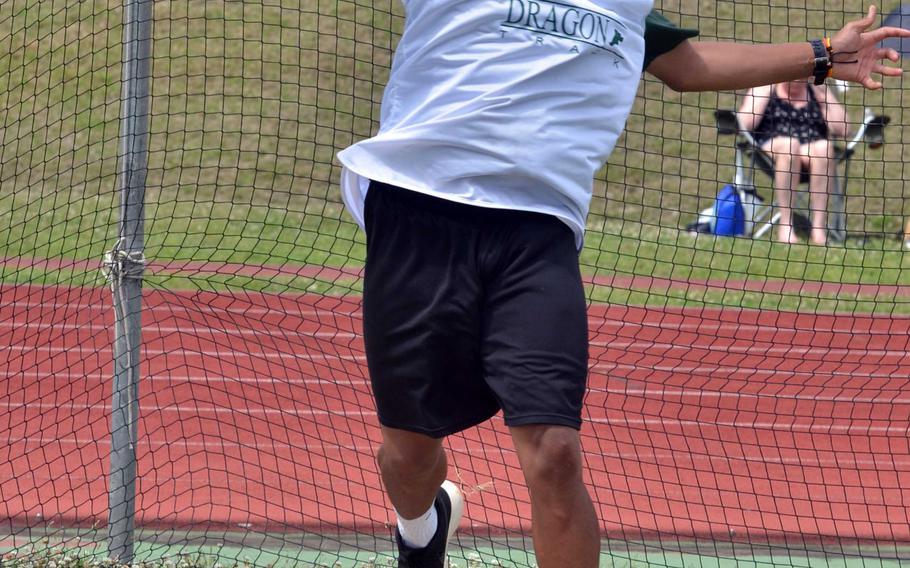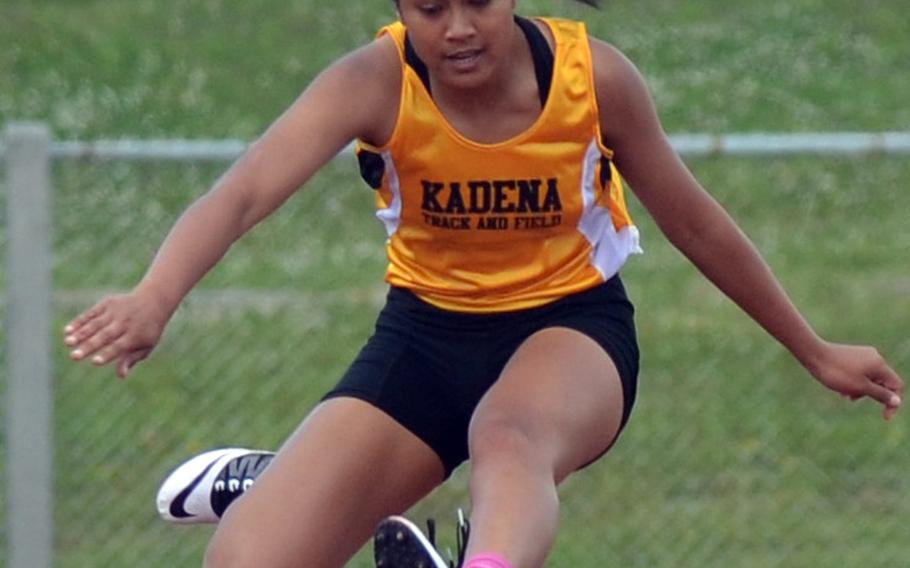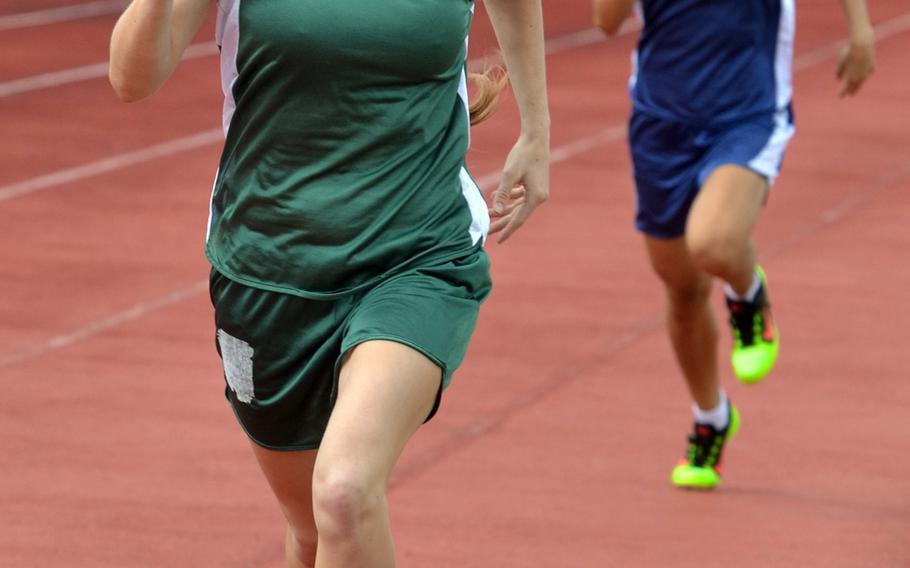 CAMP FOSTER, Okinawa – Already very accomplished in the pool, Rachel Carson is proving she's no fish out of water when it comes to running.
The Kubasaki junior debuted with a big splash at Friday's 11th Mike Petty Memorial Track and Field Meet, running the fastest time in the girls 800 and helping push sophomore teammate Zoe Jarvis to her first victory of the season in the 1,600.
"I'm a swimmer trying another sport," Carson said after her first victory, which came two weeks after a huge performance in the American Swim Council of Japan's Junior Olympic Swim Meet in Tokyo.
Carson also runs cross country and keeps fit in the pool, distance coach Paul Campbell said. She swims all year as a member of the Okinawa Dolphins Swim Team, "so she's in good shape," he said.
"It's different," Carson said of running shorter distances than those she's accustomed to in cross country.
She did not go up against Kadena's Wren Renquist, who's unbeaten this season in the 3,200, on Saturday.
Asked what it would be like to race Renquist, the island's cross-country champion, Carson said: "We'll see."
Though she beat Morrison Academy's Isabella Lee by 1.41 seconds, Lee was actually listed as the winner because due to a clerical error, Carson was entered as a junior varsity runner even though she's on the varsity team.
When Morrison's coaching staff learned of the error, Athletic Director Don Dwight suggested that Carson be given the medal instead. But that suggestion was made after the awards ceremony and organizer Kenneth Gipson was reluctant to take the medal back.
A compromise was worked out to where Carson would also receive a gold medal for having run the fastest time, but Lee would be officially declared the winner. Saturday marked the reboot of the Mike Petty meet after a year's hiatus. The meet, which once attracted as many as 14 teams, only fielded five this year and just one from off island, Morrison, of Taiwan.
The meet also saw continued problems with the DODDS Okinawa district's new automated timing system, which functioned for some races but not others. It was particularly bothering for Kubasaki sprinter Kaelyn Francis, who clocked 12.08 in the 100, but once more on the stopwatch.
"Very frustrated," said Francis, who has swept the 100 and 200 this season. "I just have to wait until (the system works) and keep on running fast."
Kadena won the team championships in both boys and girls, with Kubasaki placing second and Morrison third.
Carson also came in second in the 1,600, which Jarvis won with a time of 5:50.26, more than 3½ seconds ahead of Carson and 8½ ahead of Renquist. Campbell credited Carson running on Jarvis' shoulder for the victory. "When she's pushed, she goes," Campbell said.
Other fresh faces in distance races included Kadena's Javier Michael, who took advantage of the absence of Hunter Ficenec to capture the 1,600 in 5:05.09. "He was on today," Kadena coach Delma Bernal said. "He really wanted it and he got it. Oh, he did so good."
Michael also finished second behind Kubasaki's Johnathan Johnson in the 3,200. Renquist didn't come away empty-handed, winning the 3,200 in 12:22.27, nearly 18 seconds ahead of Jarvis.
Action wasn't limited to the track Friday: Kubasaki's boys soccer team won 4-1 at Yokota behind Nick Ashley's hat trick, while American School In Japan girls entertained Kadena and blanked the Panthers 4-0 thanks to freshman Kat Johnson's hat trick.
Twitter @ornauer_stripes
---
---
---