Burke hits milestone: Zama's first Kanto tennis singles title
by
Dave Ornauer
November 1, 2011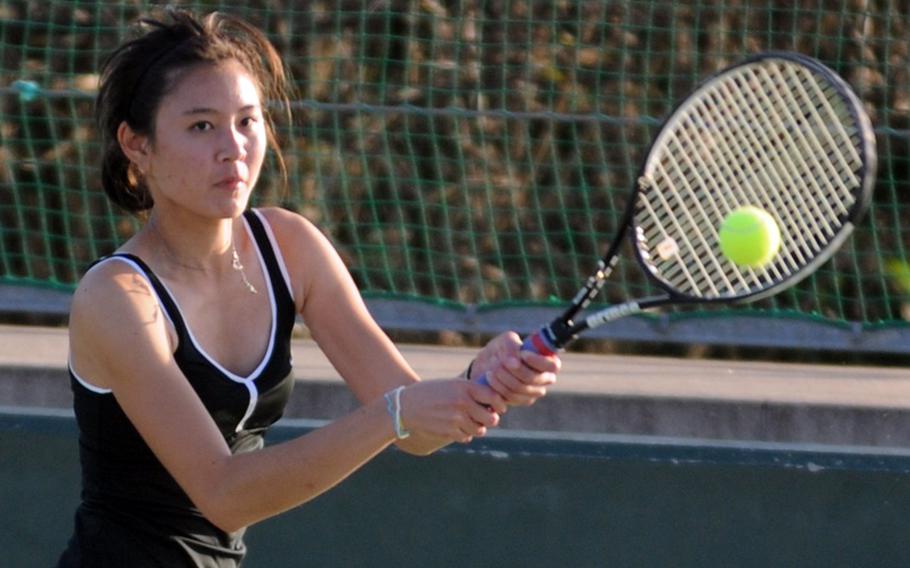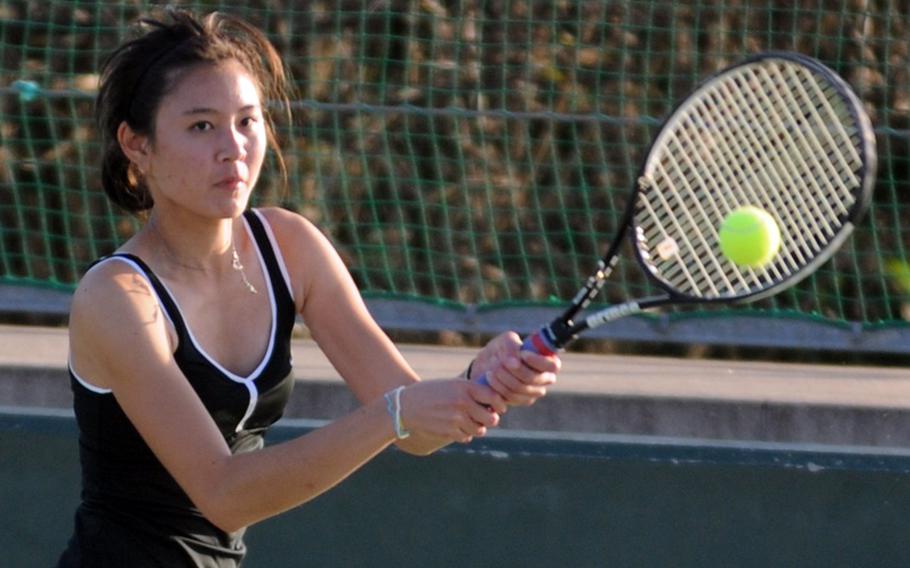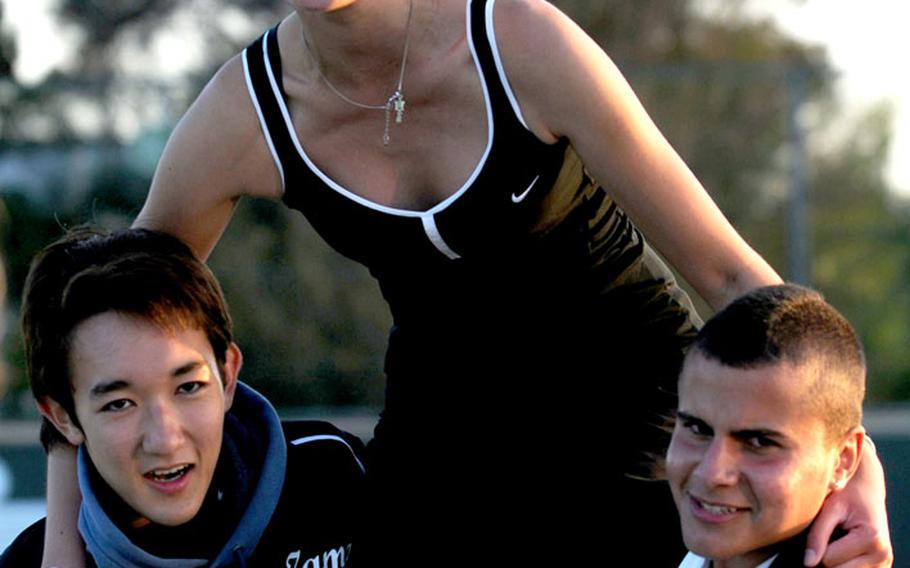 SHIRAKO, Chiba Prefecture, Japan – Zama American's tennis program made big strides on Tuesday, thanks to top singles seed Tia Burke.
The senior transfer from Georgia became just the second DODDS player to win a Kanto Plain Association of Secondary Schools tournament girls singles title, beating defending Kanto and Far East runner-up Erika Ettl of Yokota 6-3, 6-1 at Shirako Tennis Complex east of Tokyo.
"I was just playing my game, being aggressive when it was time and being consistent when it was time, so when an opportunity came for a point, I took it," Burke said.
With the victory, Zama American's girls took third as a team in the tournament – a school-best finish.
Tuesday's final looked like an instant replay of last year's 6-2, 6-4 victory by Leon over Ettl. Burke spent most of the match pinning Ettl to the baseline and making her chase down groundstrokes on the Shirako complex's Omni courts.
"She used the corner-to-corner strategy and it worked," said Ettl, who beat Burke in the regular season's first match. Ettl trailed Burke 5-2 in the DODDS Japan finals on Oct. 22 at Yokota when play was suspended by rain.
Then-Yokota freshman Erika Youngdahl became the first DODDS player to win a Kanto tournament singles title, beating American School In Japan's Kelsey Leon 6-2, 2-6, 6-0 on Oct. 22, 2009. Youngdahl has since transferred to Kadena.
Yokota didn't go home empty-handed on Tuesday, as Anju Yamanaka and Misa Brophy won the girls doubles 6-2, 6-3 over ASIJ's Teri Cho and Christina Higa. Yokota became the first DODDS girls team to win both the Kanto regular-season and tournament title in the same season.
"Kanto was basically our goal," said Brophy, whose brother Ken won the Far East Tournament doubles title with Kenta Takahashi four years ago. "Now, we want to win Far East doubles, too. I want to follow my brother's footsteps."
On the boys side, ASIJ, thought to be rebuilding after losing its entire lineup, including reigning singles champion Max Negami, to graduation, came away with first place as a team and the boys singles and doubles titles.
Kentaro Ishihara, a sophomore transfer from Florida, beat defending Far East Tournament champion Kent Shikama of St. Mary's International 6-1, 6-0 for the Kanto singles title.
Ishihara's emergence "was a surprise; I didn't expect him" to do what he's done, ASIJ coach Jen Brown said. "I feel lucky. He's a good teammate, very coachable."
Ken Tsukasa and Kai Hatakeyama, meanwhile, won the boys doubles for ASIJ, beating Christian Academy Japan's Takaaki Baba and Shuhei Tanaka 6-2, 6-1.
---
---
---