Brown stars as Perry runs past Zama
---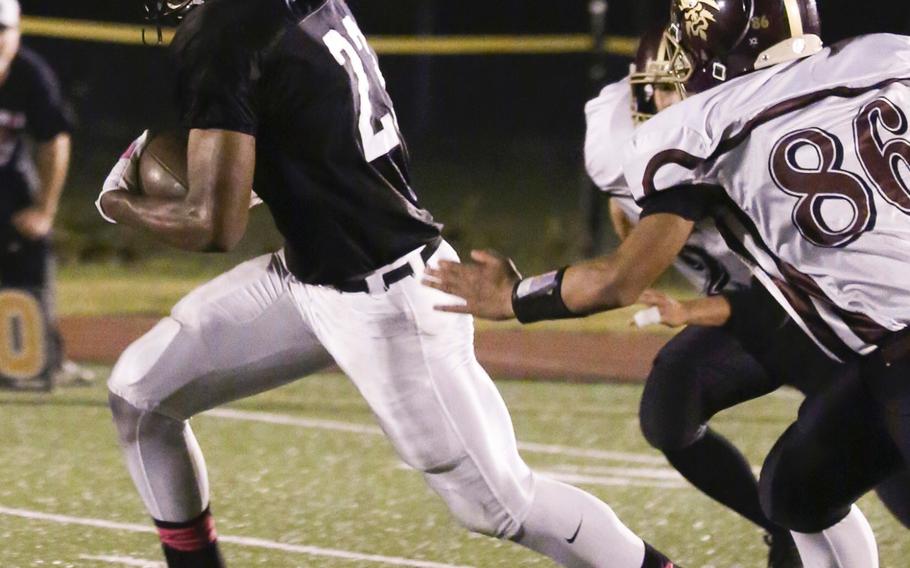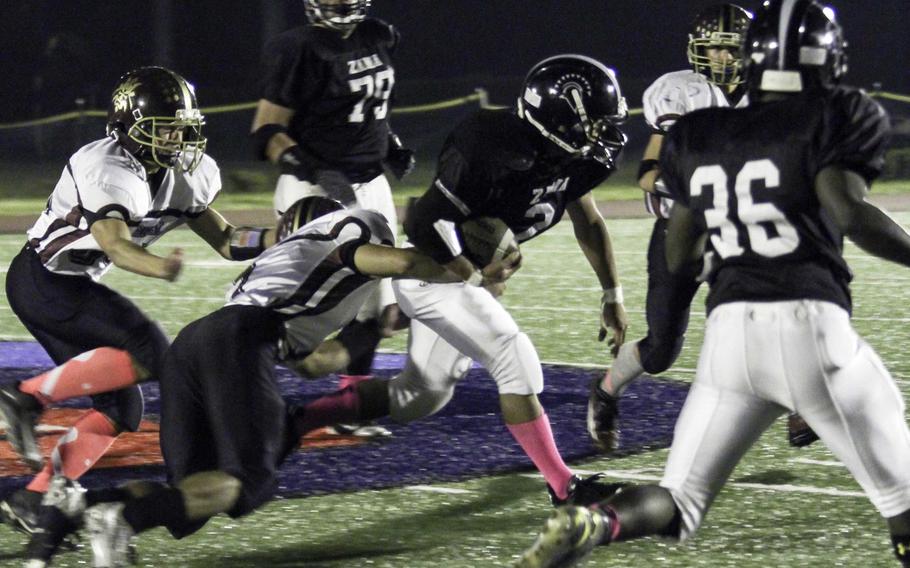 CAMP ZAMA, Japan – Matthew C. Perry's Zach Brown rushed for a touchdown, recorded two tackles for safeties and recovered two fumbles in the Samurai's 38-14 win Friday at Zama.
"He had a monster game," coach Frank Macias said of Brown, a sophomore and a two-year starter for the 2014 Far East Division II runner-up.
R.J. Bolduc added 90 yards and three touchdowns on 15 carries and Caeleb Ricafrente rushed 10 times for 76 yards. Garrett Macias added a 3-yard touchdown run for the Samurai (5-2), who've won three straight. Zama fell to 0-6.
But it wasn't easy. "Zama brings hat," Frank Macias said. "Their defense was tough. They play hard. It was tough going. Zama played hard for four quarters. We got some breaks and our defense helped us out. To rise 12 hours on a bus and play on the same day, the kids rose up."
The victory came hours after the Samurai learned that they'll get a seventh game this season, instead of concluding the campaign on Friday.
DODDS Pacific officials announced that Perry will play Oct. 31 at Daegu, the team that beat the Samurai 60-50 in last year's Far East Division II championship game.
Kevin Groce rushed 40 yards for a touchdown and Josh Atkinson caught an 8-yard TD pass from K.J. Cruz for Zama, which hasn't won since beating Robert D. Edgren 32-6 on Oct. 18, 2013.
---
---
---
---