Brothers help Kinnick pull away from Yokota
---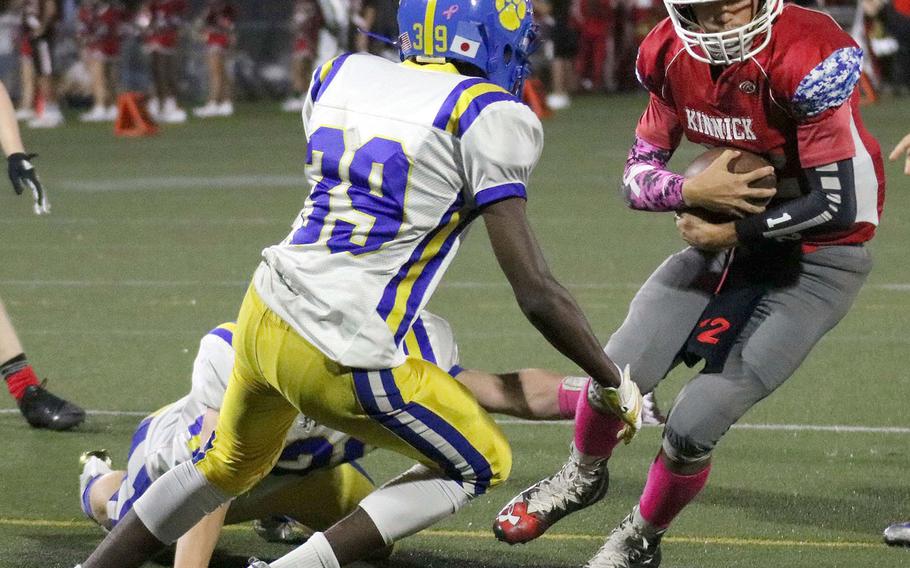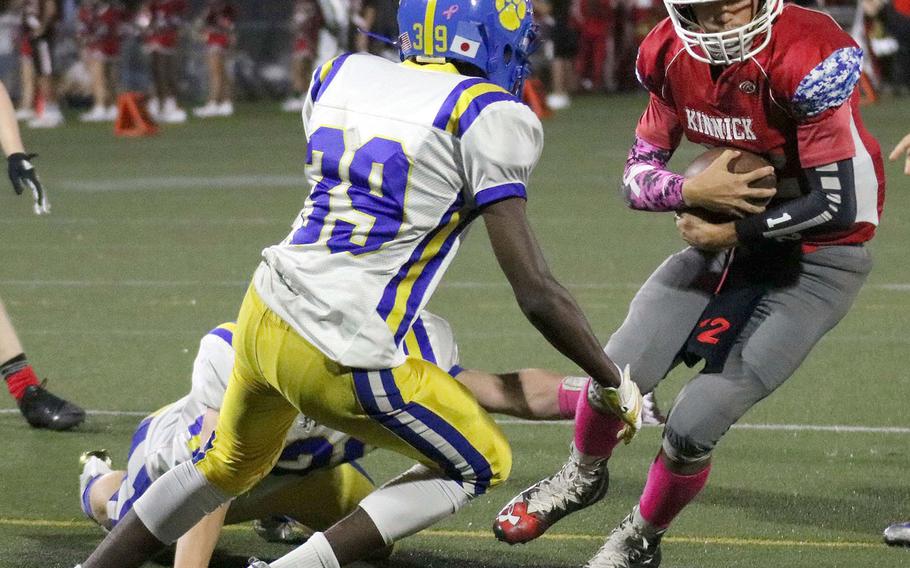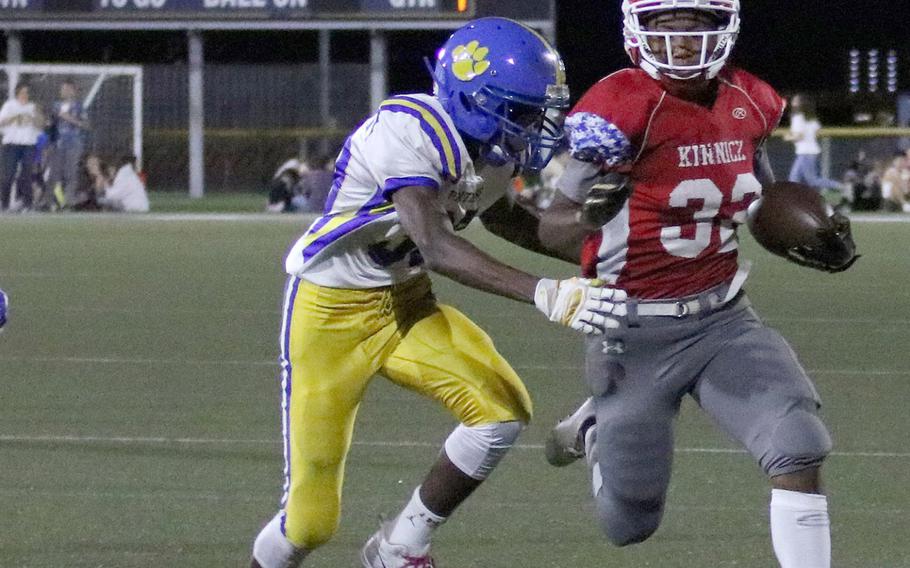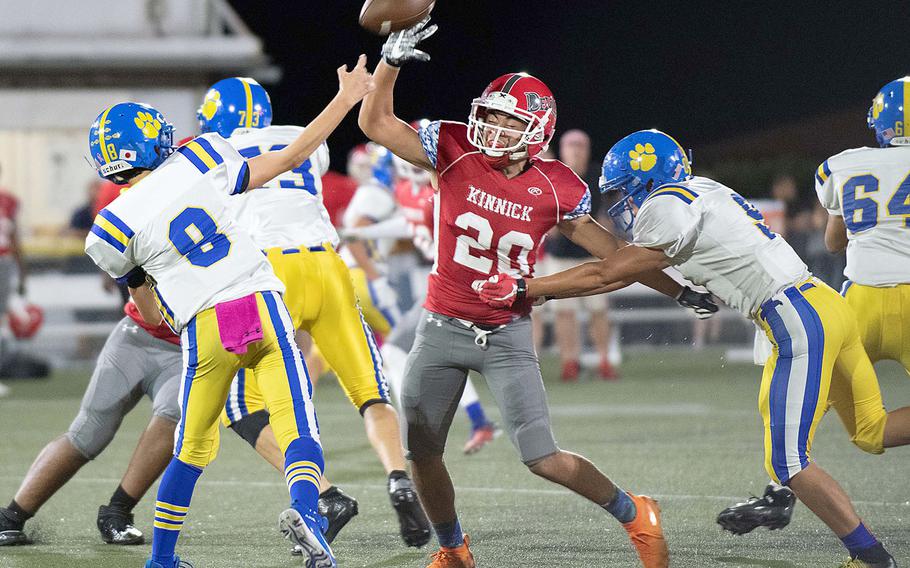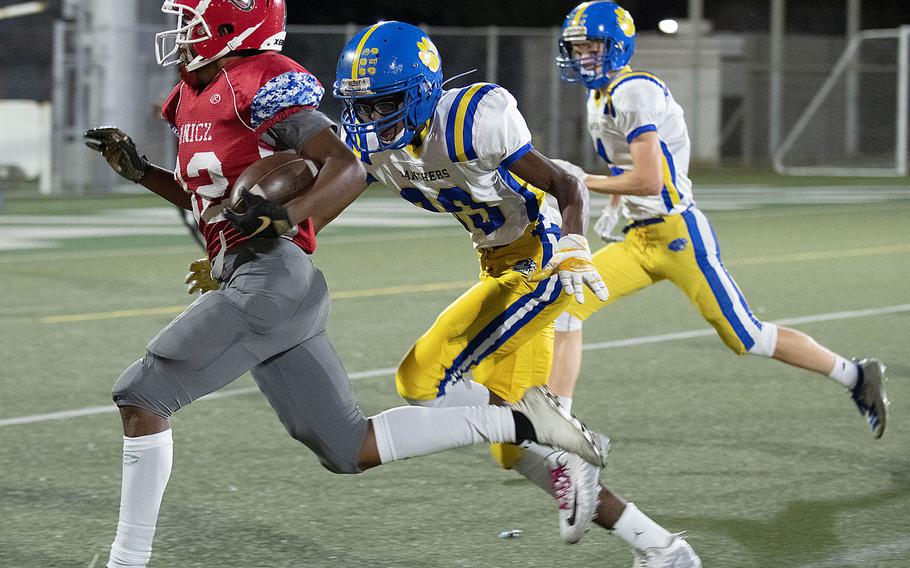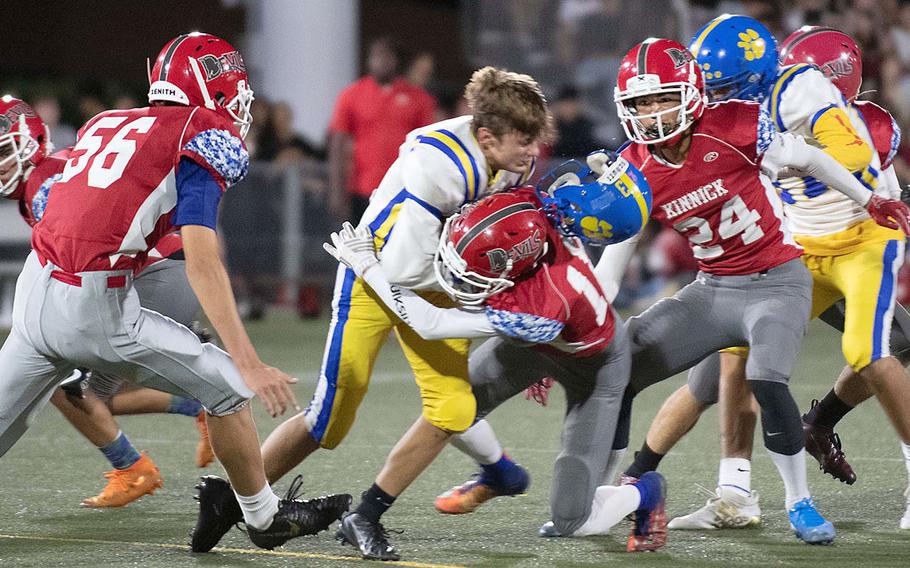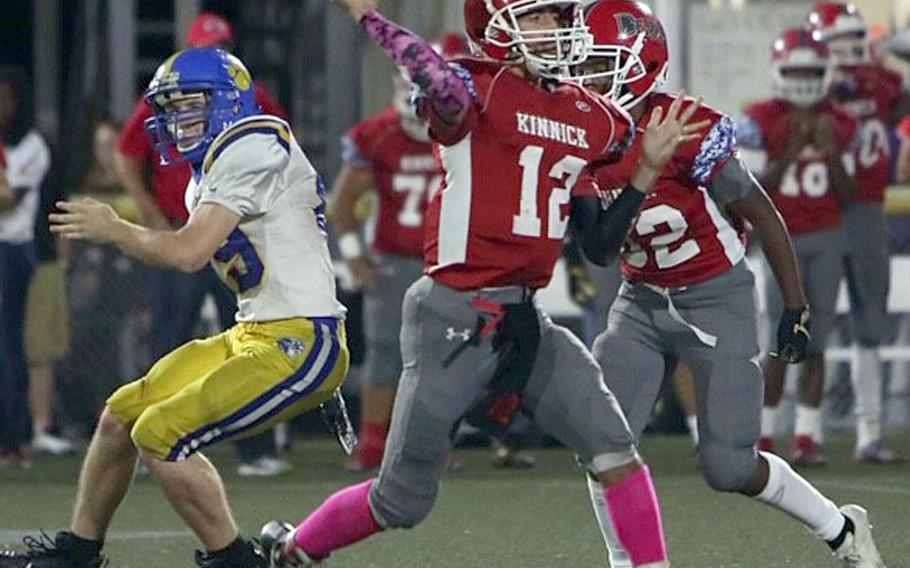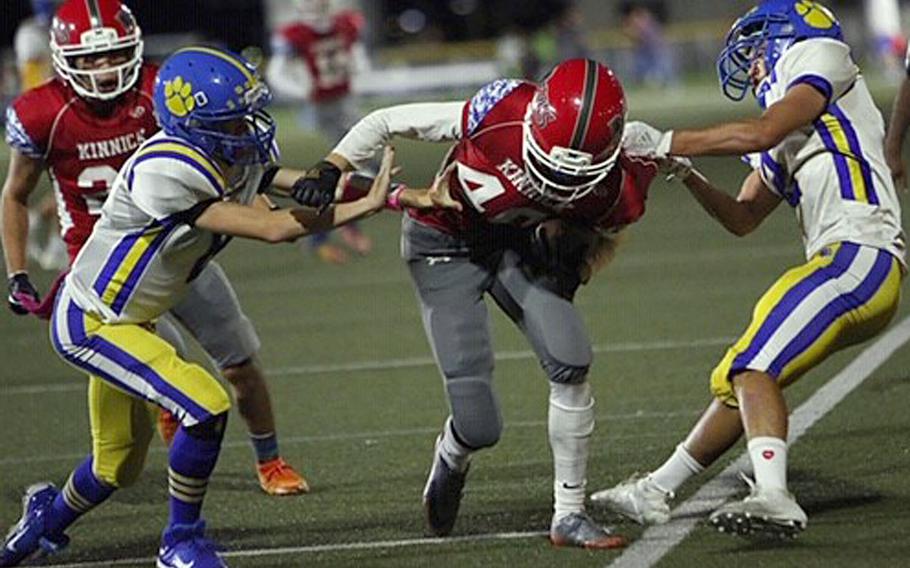 YOKOSUKA NAVAL BASE, Japan – Ryo and Kou Nishiyama, a pair of Far East champion soccer players, are also finding the gridiron to be a comfort zone.
The Nile C. Kinnick sophomore twin defensive backs combined for 12 tackles and four interceptions, one of which Kou returned 46 yards for a touchdown to open the scoring, and the Red Devils pulled away in the second half Friday for a 42-8 win over Yokota.
"They're really good players," coach Dan Joley said of his defensive back tandem. "They're leaders on the team. I love their work ethic. They keep their nose to the grindstone all the time on the field."
It's not as though the Nishiyamas are new to the helmeted and padded variety of football; they played a season ago for the Far East Division I champion Red Devils, both in football and in soccer; Ryo scored nine goals as a midfielder and Kou played defense for the Red Devils' strikers.
But they're now becoming key cogs in a team trying to defend its Far East championship, and Joley says they're playing key roles on both sides of the ball.
In addition to his pick-six, Kou Nishiyama also had five tackles and caught four passes for 125 yards, while Ryo added seven tackles. "Kinnick's defensive backs were physical with our receivers," Yokota coach Tim Pujol said. "They were opportunistic. They played tough."
Senior Jovessa Quaqua had four sacks and also blocked two Yokota punts. Anthony Santos added seven tackles for the Red Devils.
Kinnick's Patrick Kelly was 14-for-21 for 190 yards and a 6-yard touchdown pass to Daniel Burke, and rushed five times for 30 yards, including two touchdowns. Jayden Jones had 114 yards and a touchdown on 15 carries and Gabriel Stravers 47 yards and a TD on eight carries plus five tackles.
While the score seemed fairly lopsided, it wasn't until the second half that Kinnick settled things. "Hat's off to Yokota; they played us tough" in the early going, Joley said.
"We felt pretty good" about blanking the Red Devils in the second quarter, Pujol said. "Things got rough in the second half. Kinnick's a good solid team, they were a little more physical than we were, we set them up with a short field a couple of times, made it hard on our defense."
Brody Choate's 10-yard touchdown pass to Caleb Jones prevented a shutout loss. Jones also added the two-point conversion. Choate was 14-for-36 for 156 yards. Kura Sato had three catches for 30 yards and two returns for 35 yards.
Ethan Smith had 12 tackles, Joey DeGrella nine tackles with two sacks and a fumble recovery, Cody Choate had two rumble recoveries, Michael Royster one and Austin Fisher had a sack.
Kinnick next hosts Humphreys at 6 p.m. Oct. 12, while Yokota spends the next two weeks playing the two Division II nine-man format teams, visiting Osan on Oct. 12 at 6 p.m.
---
---
---
---