Blackhaws dominate in 45-6 win over local national team
---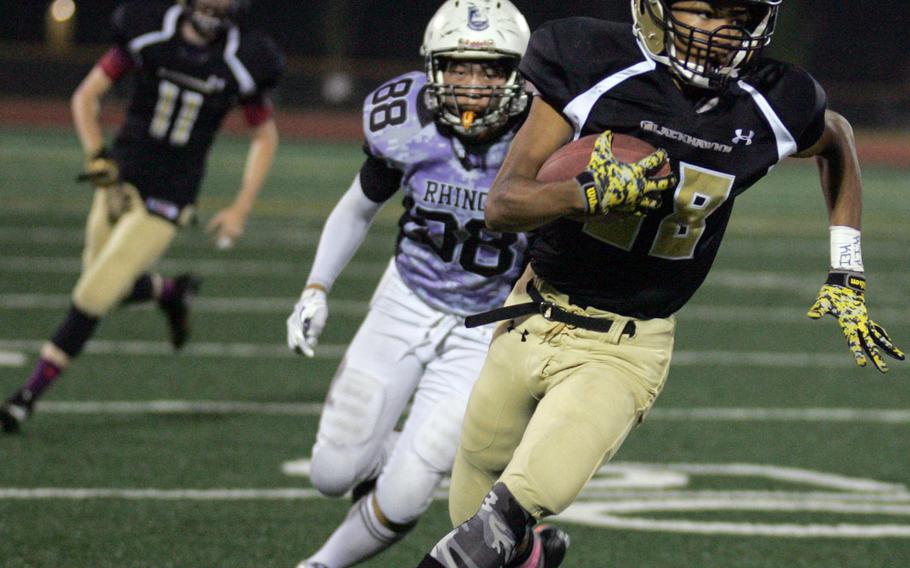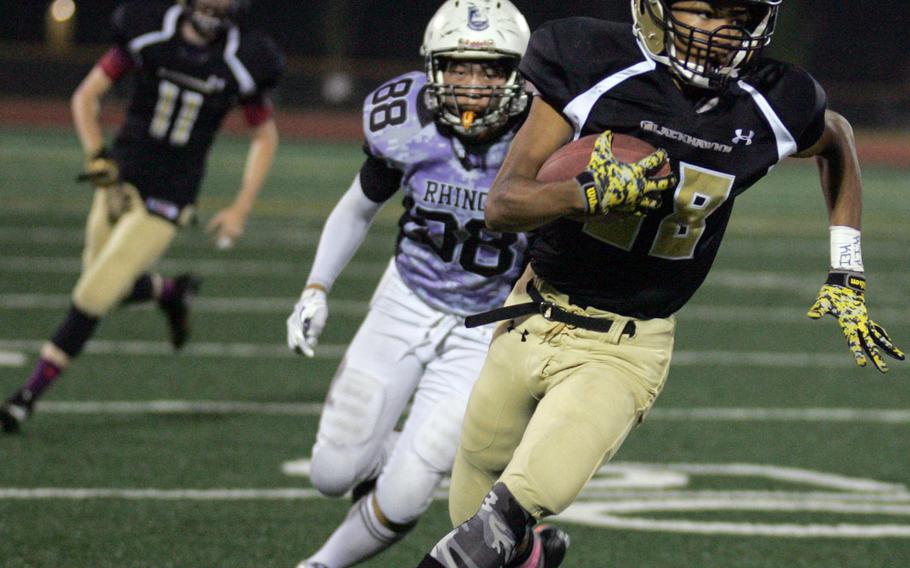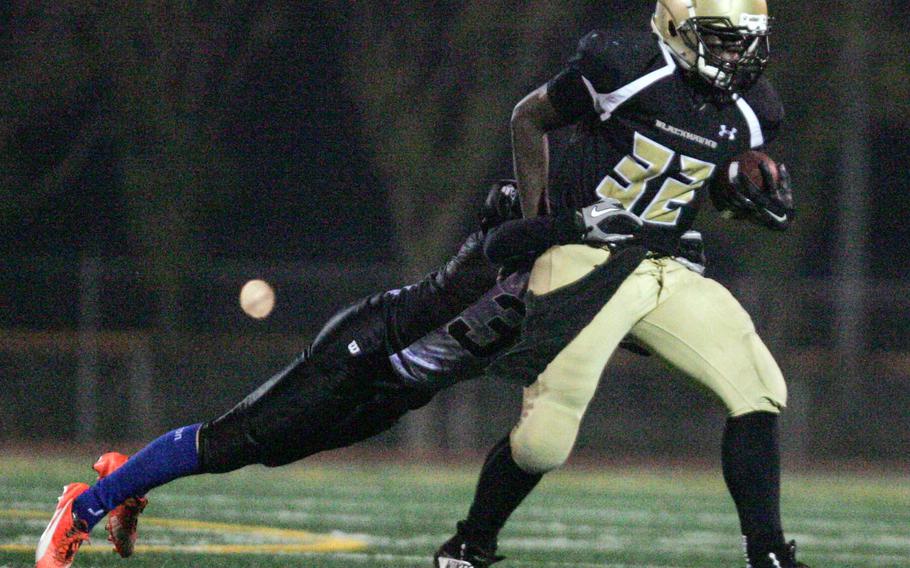 CAMP HUMPHREYS, South Korea – David Key is proving to be a solid addition to Humphreys football.
The freshman, who had played mostly on defense to start the season, was tried at running back during Saturday's 45-6 win over Songdo, a Korean school, and came through with 85 yards and three touchdowns on 11 carries.
"He's just a powerhouse back there," coach Steven Elliott said of Key, who transferred to Humphreys from Okinawa over the summer. "He put up some big numbers."
It was the Blackhawks' third win of the season and second against a Korean team. They beat Samsung 32-0 on Sept. 3, opening week of the season.
Quarterback Brice Bulotovich went 6-for-16 for 125 yards, including touchdown passes to Owen "Thor" Williams and Tyrell Alexander. Williams caught four passes for 109 yards and had eight tackles and Alexander two passes for 36 yards. Dashun Cline rushed eight times for 68 yards.
Defensively, the Blackhawks had five interceptions for 141 yards in returns, including a 70-yard pick six by Braxton Long. Miles Brice added a 65-yard kick-return touchdown. Criss Carlos had seven tackles, including four sacks, and Jaylon Horne added seven tackles.
As in the Samsung game, the Blackhawks used players who did not see the field much during Humphreys' 27-8 win over Daegu on Sept. 9. It's one of two benefits of playing Korean teams, Elliott said, the other being a goodwill exchange between Americans and locals.
"It allowed them to get some playing time to set them up for success in the future," Elliott said. "It got them a taste, a chance to develop their skills. And there's the international connection, the good neighbor aspect. They come, they play hard and in the end, we're all smiles."
Humphreys gets a bit of a break before its next game, Oct. 14 at Daegu; kickoff is at 5:30 p.m.
---
---
---
---