Blackhawks will host title game after dispatching Warriors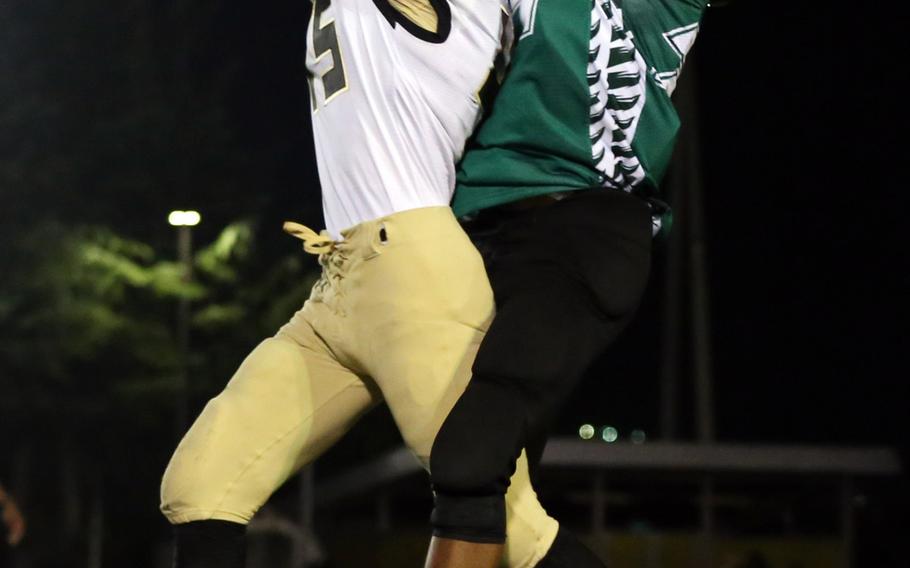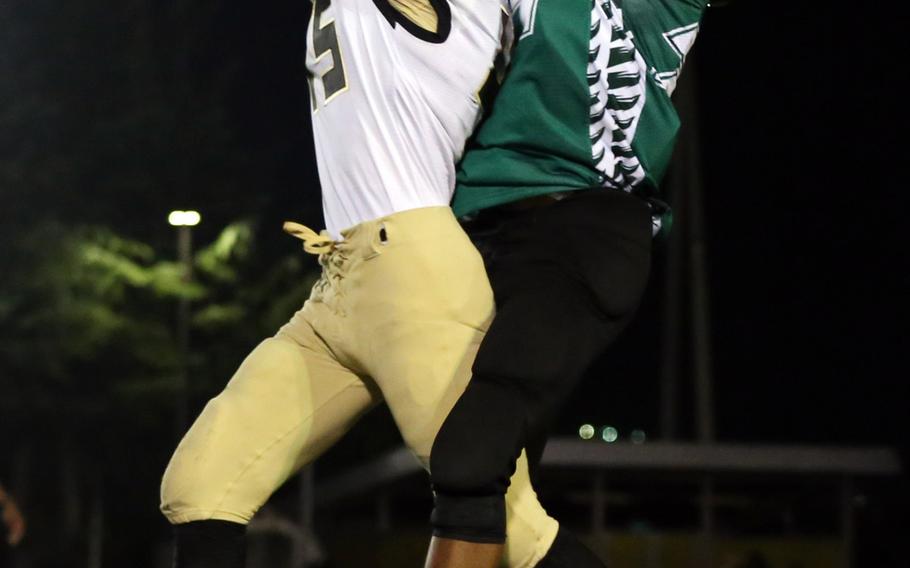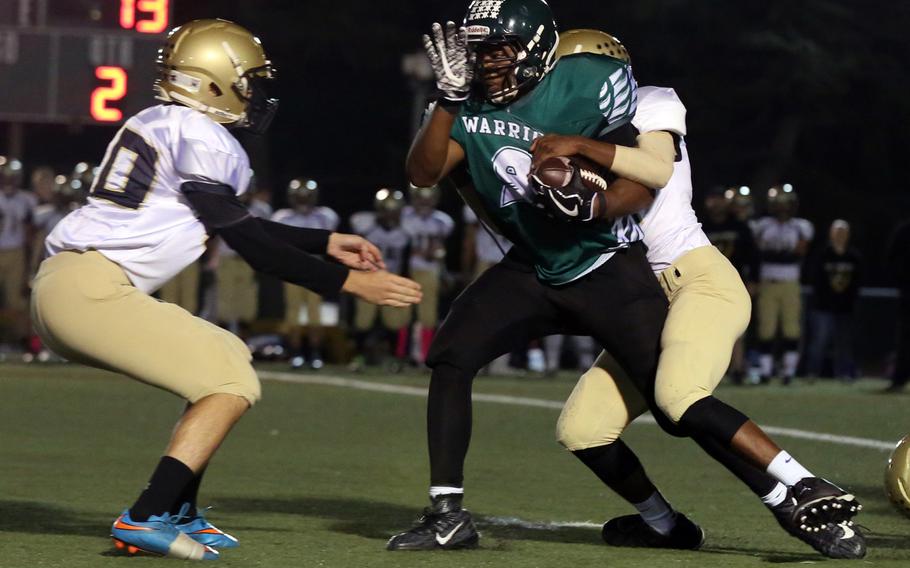 CAMP WALKER, South Korea – From the opening kickoff, Humphreys wanted to make a statement, coach Steven Elliott said: Far East Division II football final host rights belong to the Blackhawks. Quarterback Miles Brice and receiver Owen Williams did their share of the heavy lifting to make sure it would happen.
Brice threw four touchdown passes, three to Williams, and the Blackhawks defense held Daegu running backs to just 155 combined yards in a 35-0 win Friday at Camp Walker's Kelly Field.
With the win, Humphreys booked its ticket to a rematch of the 2016 Far East D-II final against Matthew C. Perry at 6 p.m. Oct. 28. The Samurai won last year's final 44-6 on Nov. 5, 2016, at Marine Corps Air Station Iwakuni. Perry won at Humphreys 20-10 two weeks ago.
"They're on a high right now," Elliott said of his Blackhawks. "They deserve it. They had a great season. But they're on a high only for today. Because tomorrow, we go back to work. The goal has not been reached yet."
Brice and Williams at least got the Blackhawks halfway to that goal, and also accomplished one other: Humphreys, which finished 5-1, clinched the DODEA-Korea crown for the second straight year at 3-0.
Brice was just 8-for-19 but for 169 yards and also accounted for a two-point conversion. Williams caught six passes for 97 yards and also had a fumble recovery and 14 tackles.
Josh Weaver ran for 73 yards on 11 carries with a touchdown plus an interception. Sh'voda Gregory Jr. caught a 45-yard TD pass. Erich Gries had 12 tackles and Joel Tinsley and Devin Rix nine each, Tinsley with three for losses with a sack. Tyrick Arterberry had an interception and Christian Franco a fumble recovery.
Daegu played better, coach Blake Sims said, than it did in a 40-8 loss last month at Humphreys, "but our guys just got tired. We came up short. We didn't get first downs when we needed to at times. We were outmanned. They just played better than we did."
Bishop Fields had 88 yards on 11 carries and Javeon Bell 68 yards on 14 attempts for the Warriors, who finished 4-3 overall and 1-2 in DODEA-Korea. Mike Bobadilla had two interceptions and Jonathan Wilson nine tackles for Daegu.