Blackhawks fly past Red Devils to take ASIJ hoopes title
by
Dave Ornauer
January 26, 2019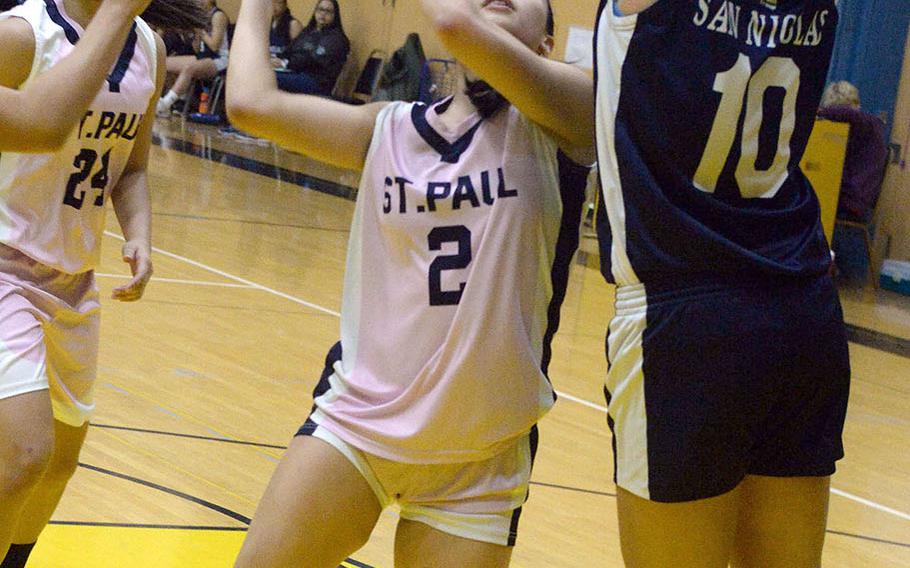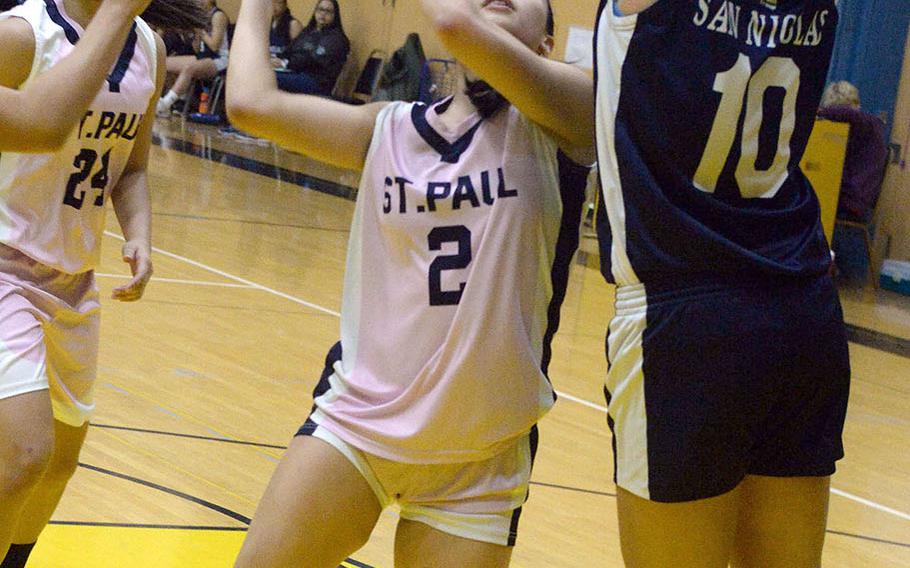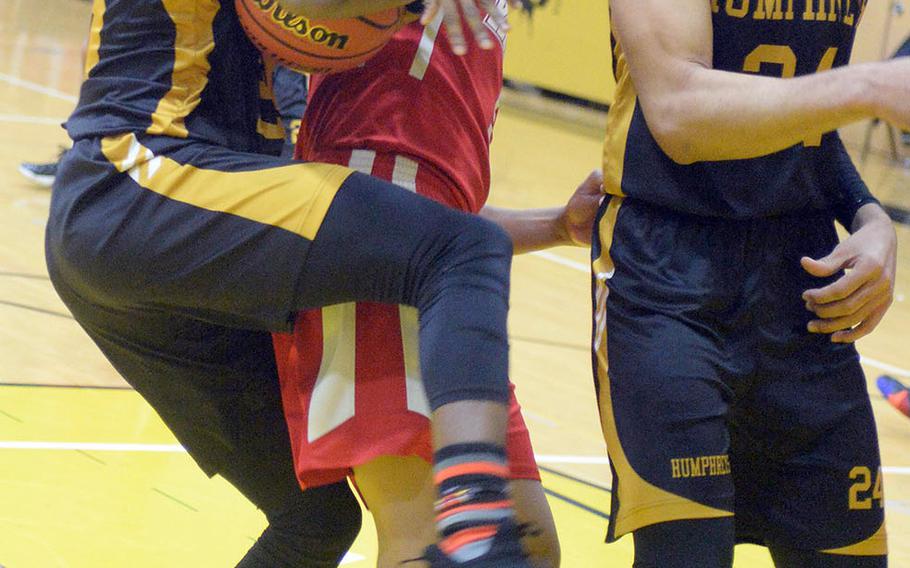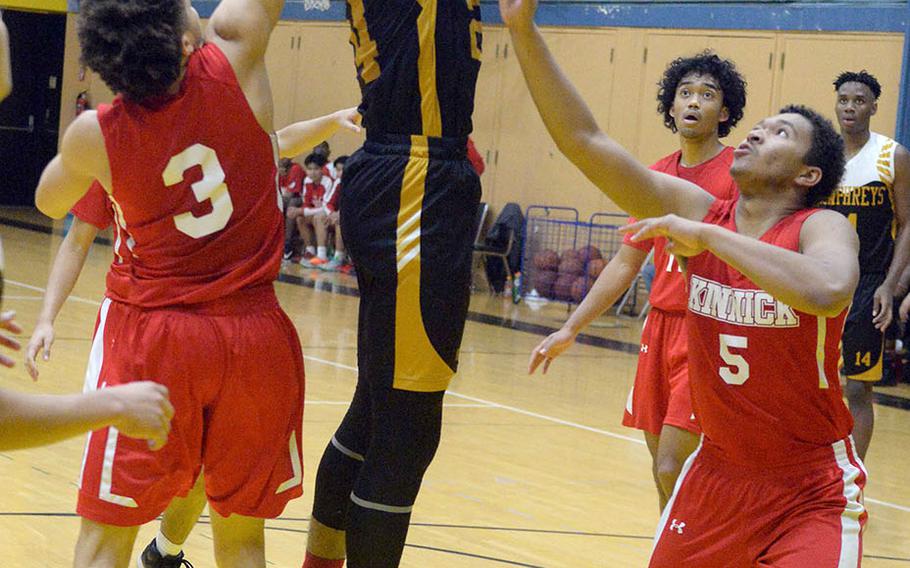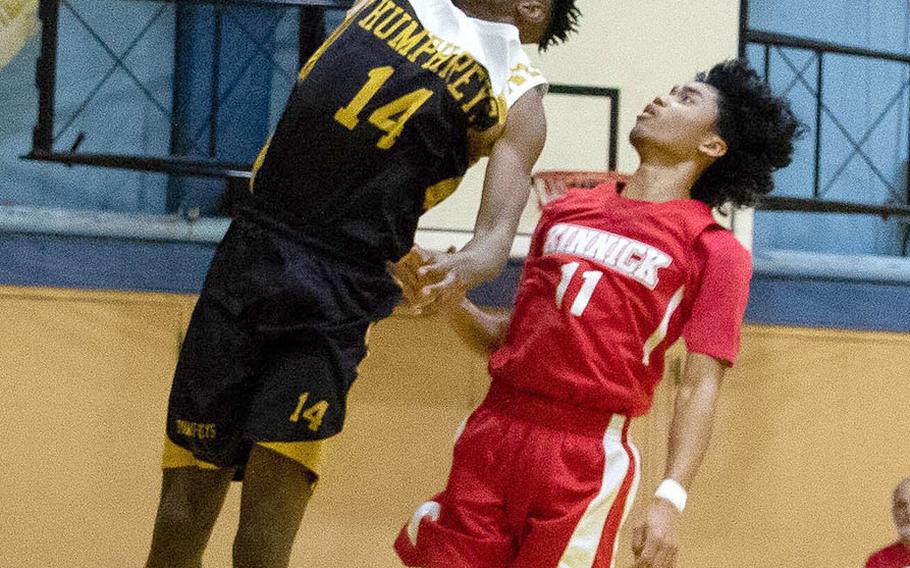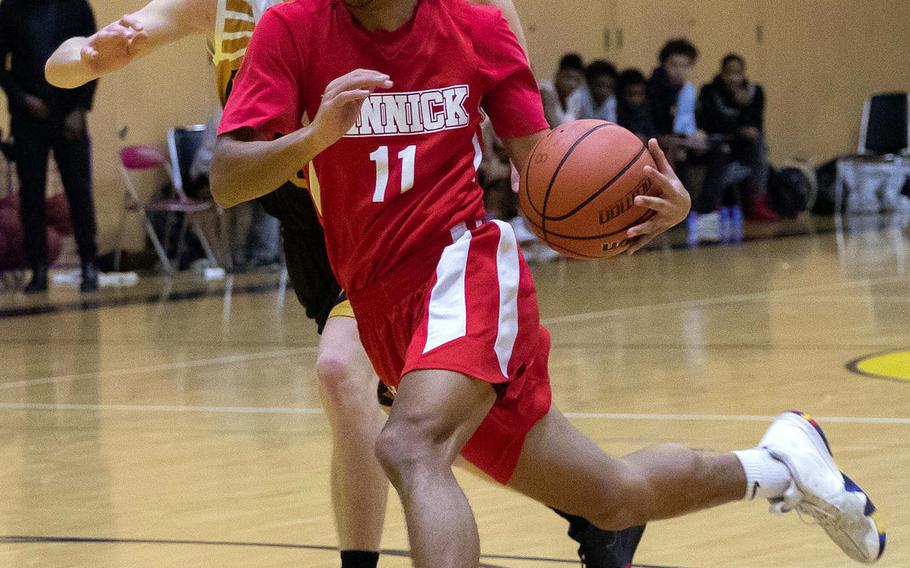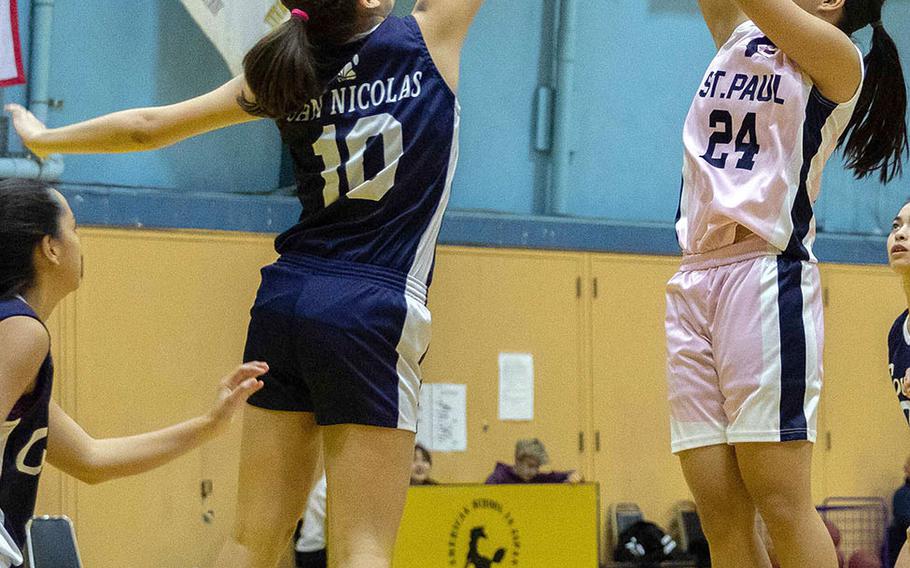 TOKYO – After taking turns raising a loud roar from the capacity crowd with two thundering dunks, brothers Quintin and Collin Metcalf joined with teammates in celebrating a historic first for Humphreys boys basketball – and what they said they hope is a sign of things to come.
Quintin, a senior, had 19 points and 13 rebounds and Collin, a sophomore, added 10 points and 10 boards as the Blackhawks beat Nile C. Kinnick 64-51 in the American School In Japan Kanto Classic Tournament final.
Humphreys prevailed in a battle of last year's Far East tournament champions. The Red Devils won the first Division I title in school history and the Blackhawks their first Division II title; they're competing at Division I starting this season.
"All the way from Korea!" shouted jubilant senior Jalen Hill after the final buzzer sounded. "Number one, baby! Let's go!"
It's the first such title in an in-season invitational in the short history of Humphreys High School, which opened six years ago but is quickly becoming a Far East powerhouse. In Korea's Blue Division, the Blackhawks have won or shared the last four regular-season titles and have made the last three Blue Division tournament finals.
This season, the Blackhawks are hoping for a title triple, Quintin Metcalf said. With the ASIJ Kanto Classic title now won, Humphreys takes aim at the Korean-American Interscholastic Activities Conference Cup Tournament next week at Yongsan.
Following that is the Far East tournament hosted by Humphreys.
"This was the warning shot," Quintin Metcalf said. "But we still have a month to practice and get better."
Saturday's final was the second time the two teams met in the ASIJ Kanto Classic. They went to overtime Friday morning in a pool-play game, with the Blackhawks prevailing 64-56.
This time, the teams traded the lead three times and were tied three times early on before the Blackhawks used a 6-0 run to lead 16-9 late in the first period.
Humphreys went ahead 20-11 in the second period, but Kinnick kept it close, tying it 24-24 with 1:02 left before halftime. But Hill and Quintin Metcalf each scored late to make it 28-24 at half.
It stayed tight, Humphreys up by only six, 42-36, after three periods, before the Blackhawks pulled away late, getting those two slam dunks from the Metcalfs, setting the stage for the celebration.
Hill had eight of his 14 points in the second quarter and handed out 11 assists. Kaine Roberts led Kinnick with 15 points, Chris Watson added 14 and Davion Roberts 13.
"We'll see them at Far East again," Kinnick coach Robert Stovall said. "Hopefully, we'll replay the final. They're a good team."
Cougars finally solve Warriors puzzleThe girls final saw an all-Guam matchup that pitted the teams which played for the island championship the last two seasons.
This time, Academy of Our Lady of Guam prevailed 44-31 over St. Paul Christian, after losing to the Warriors the last six times they've faced each other, including the league finals on Dec. 10.
The Cougars outscored St. Paul 17-4 in the final period, after the teams traded the lead seven times. Academy used an 8-0 run to lead 33-27 and steadily pulled away as the minutes drained off the clock.
"It feels amazing," said Mia San Nicolas, the senior center and two-time island league Most Valuable Player who scored 11 points in her final game wearing Cougars jersey No. 10. "I've been working for this. We've been working for this for so long."
Despite painful ankle injuries, Warriors guards Kirsten Silva and Isla Quinata played and helped St. Paul rally from a seven-point halftime deficit to a 27-27 tie after three periods. Jan Quintanilla led the Warriors with 10 points.
While the Cougars' season is over, the Warriors next defend their title in the Asian Christian School Conference tournament Feb. 13-16 at Dalat International School in Malaysia.