Big day for Dowdells as Guam cruises past Tiyan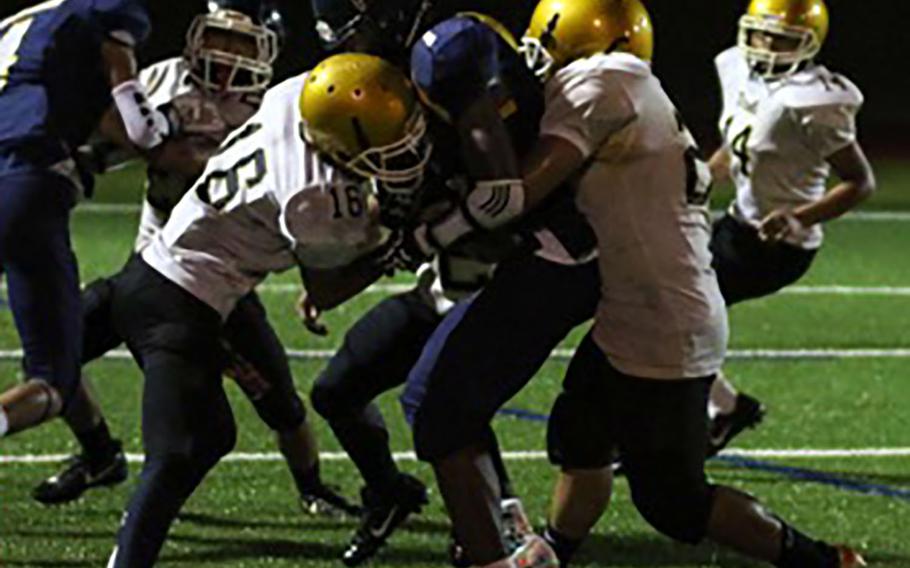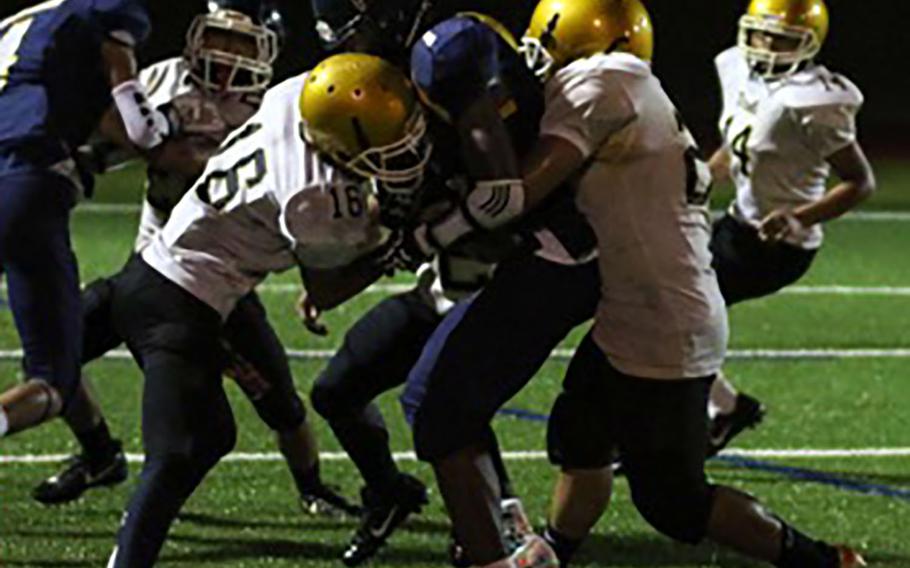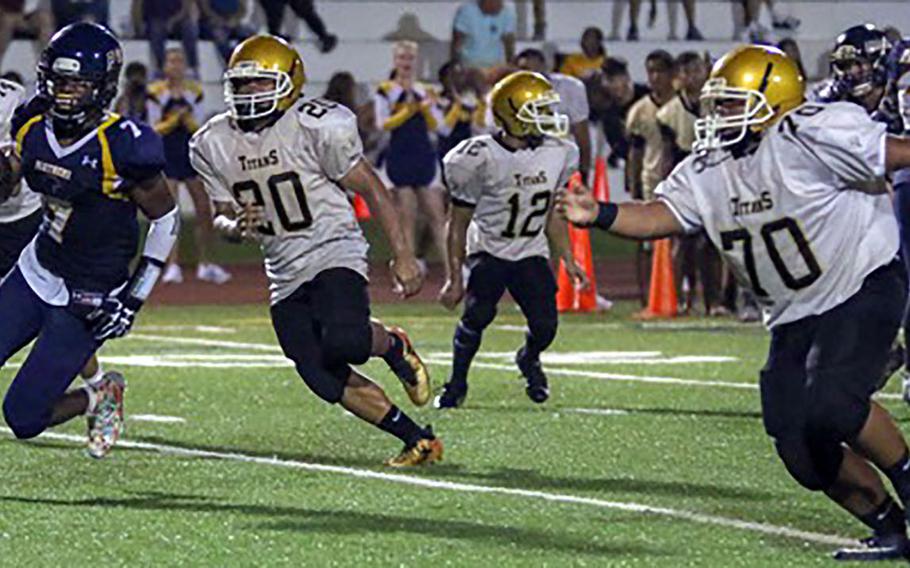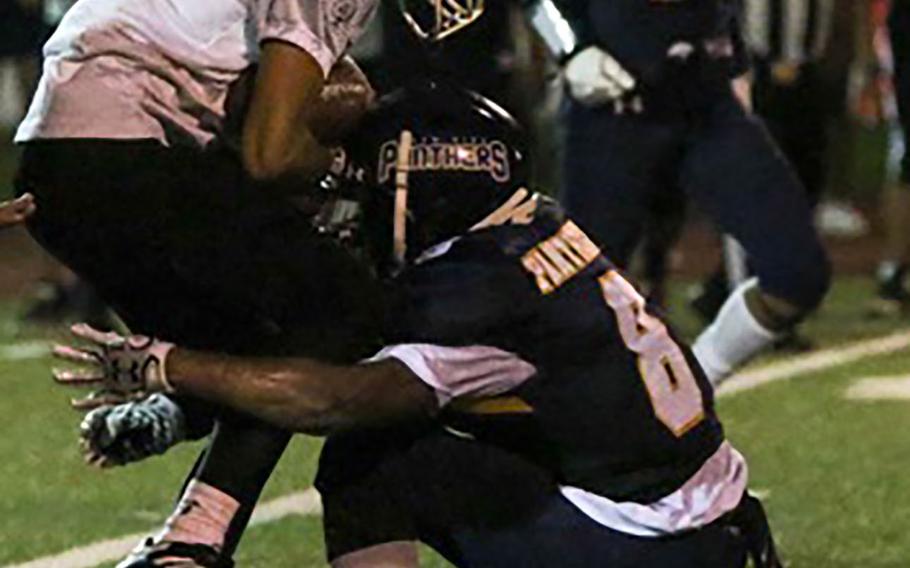 AGANA HEIGHTS, Guam – Jeylyn Dowdell proved Friday that the apple doesn't fall far from the tree as far as football coach and son are concerned.
Guam High's senior linebacker-running back recorded 12 tackles, a safety, threw and ran for two-point conversions and ran a punt back 58 yards for a touchdown as the Panthers opened the 2018 season strongly, blanking Tiyan 52-0 on Saturday at Panthers Field.
"He had a huge game and his teammates were right there to support him," Dowdell's father, coach Jacob Dowdell, said after the contest. "He was the man of the game for us."
But the younger Dowdell was far from a one-man gang, as several Panthers teammates pitched in and made the outcome of the 2018 opener much more one-sided than Guam's 8-7 win over the Titans last August.
"Everybody got a chance to play and made the most of their opportunities," Dowdell said.
Sincere Powell, a fellow senior, rushed six times for 155 yards and two touchdowns.
"It was a big game for him," Dowdell said, "but that goes back to the offensive line. They made some big holes and we had some good downfield blocking."
Drew Mestas returned a pick six 50 yards, RaSean Jacobs caught three passes for 95 yards and a TD and had 12 tackles, and Jayson Jackson had a 60-yard punt-return touchdown.
Max Lindfors, a transfer from Nile C. Kinnick, didn't rack up high numbers of tackles, but forced the two safeties scored by Guam High's defense.
"He had a breakout game," Dowdell said of Lindfors. "I'm really proud of the defensive interior."
Under center, Travon Jacobs went 6-for-9 for 155 yards passing and his backup, Fabian Baggatta, ran a 2-yard sneak for a touchdown.
Brenna King made school history by becoming the first girl player to score points for the Panthers, on two extra-point kicks.
Saturday's victory served as a tune-up for the Panthers' next game, scheduled at home Friday at 7 p.m. against Father Duenas, the three-time defending league champion with a 31-game winning streak.
"We have to play hard and not make mistakes," Dowdell said.
The Friars rallied from a 19-12 third-quarter deficit to beat George Washington 26-19 on Friday. Also on Saturday, John F. Kennedy shut out Southern 23-0. Okkodo won on Friday by forfeit over Simon Sanchez.