Better late than never for Edgren football
by
Dave Ornauer
October 4, 2018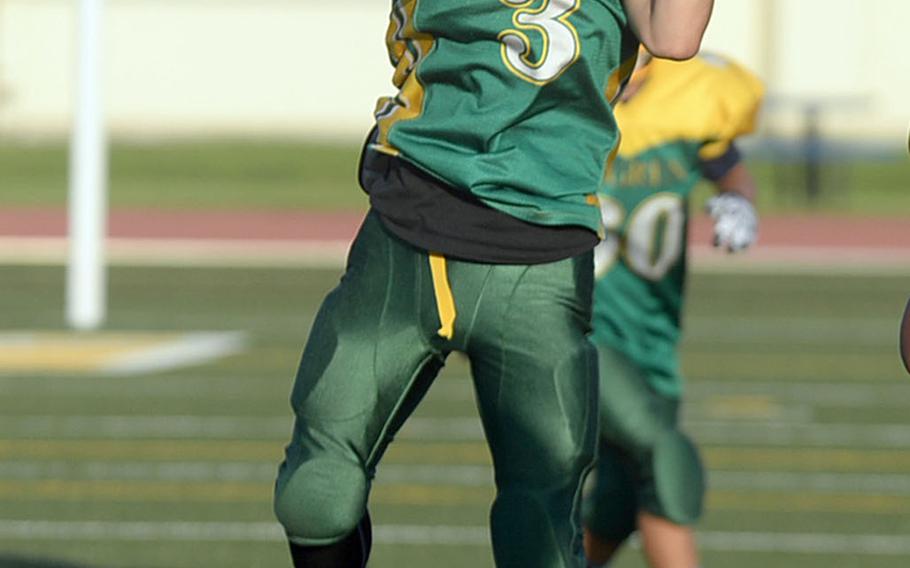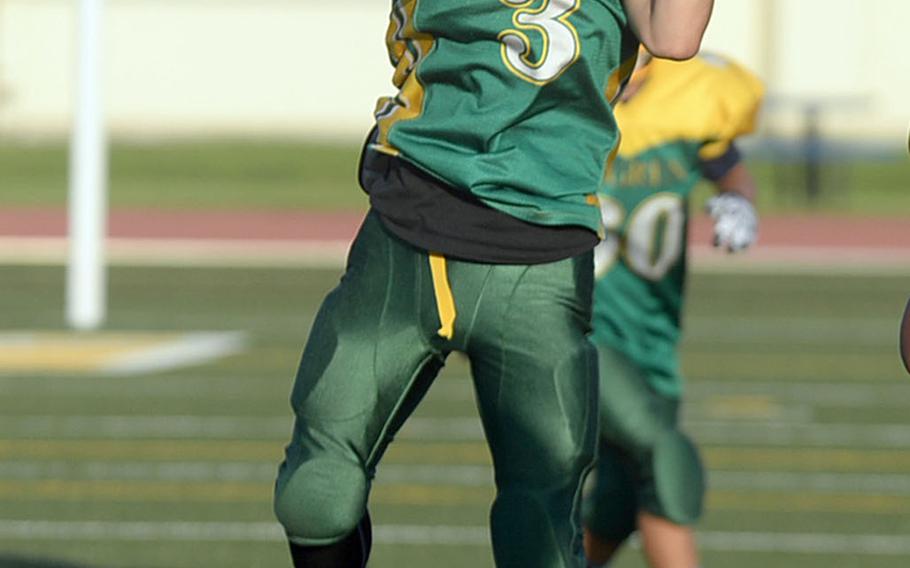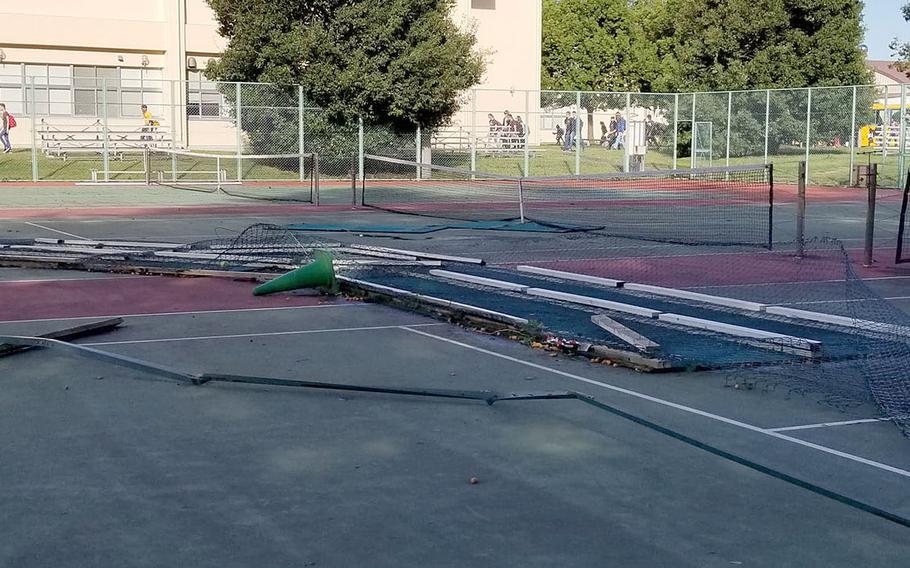 Talk to coach Jeremy Sanders about the start of the long-delayed Robert D. Edgren football team's season and it might be harder to tell who's more excited, the coach of the players.
"I'm the kid here, not them," Sanders said of the start of the Eagles' season, 6 p.m. Saturday at home against Daegu. "I'm waiting for this thing to get going. I'm so happy we're getting to do something. I'm just as giddy as they are, probably."
He has good reason. The Eagles' season begins Saturday after a delay of more than a month, when it was unclear whether Edgren would field a team or not.
Back in August, on the 10th day of practice, the Eagles had just 10 bodies on the field, two injured on the sideline and all the talk was that there might not be a team.
Sanders, his volunteer assistant coaches and the players and their families then made an all-call to the community.
Enough players did inquire that the ranks swelled to almost twice what was on the field on Aug. 23. Sanders said he was especially happy for the seniors, including returners Raphael Lykins and Bradley McCollum, who can now bring closure to their football careers.
"They understand that this is their last shot," Sanders said. "They're happy everything is taking place the way it is. They're over the moon, man. They can't wait for the season to get going."
It hasn't been easy cobbling things together, Sanders said. "Some practices, we would have nine or 10 bodies instead of the 18 we have on the roster," he said. "That would make it difficult for us; we would have to freestyle in practice."
Nor will it be easy moving forward, especially if injuries become a problem, Sanders said. "We're a good five or six getting hurt away from going down that same rabbit hole we were before," he said. "It's a headache with such low numbers."
Low numbers might be an issue for most teams having to travel this weekend, since Saturday is an SAT day. That plus injuries is affecting the number of players the visiting Warriors can bring to Misawa, Daegu coach Blake Sims said; they'll have just 15 in tow.
"We're just hoping to do well," Sims said. Jaden Nava, a freshman, will line up at quarterback replacing Mikey Bobadilla. "Everybody's playing different spots due to shifting of talent," Sims said.
Elsewhere Saturday, Zama visits Humphreys for the first time, with kickoff at 6 p.m. Guam High closes its regular season by hosting Southern at 7 p.m.
Osan was supposed to travel to Matthew C. Perry, but that game was canceled, officials said. The Cougars didn't have enough players available to field a team. DODEA rules generally require 15 players to be available to suit up for a football game.
Weather causes scheduling problemsFriday was supposed to feature two DODEA football games, but Kubasaki at Kadena was moved up to Wednesday due to the approach of Typhoon Kong-Rey; Kadena won 33-0. Division I-leading Nile C. Kinnick, meanwhile, visits Yokota for a 7 p.m. Friday kickoff, with rain in the forecast.
That same rain saw tennis matches featuring Kinnick and E.J. King at Matthew C. Perry canceled, host coach Mark Lange said. Volleyball matches will go on as scheduled, though.
Okinawa's weekly tennis, cross-country and volleyball were postponed.
Yokota tennis courts wrecked by Typhoon TramiDuring its rampage through the Kanto Plain on Monday, Typhoon Trami destroyed the fencing surrounding Yokota's tennis courts, the net poles and a wooden backboard used for practice, rendering the courts unplayable, according to Yokota athletics director Tim Pujol.
"We're not sure how long it will take to get it cleared and ready for practice or play," Pujol said. Yokota has home dates on Oct. 13 against Sacred Heart, Oct. 16 against Christian Academy Japan and Oct. 26-27 against Robert D. Edgren.