Home Team
Austin family spends plenty of time on diamonds
by
James Kimber
April 22, 2015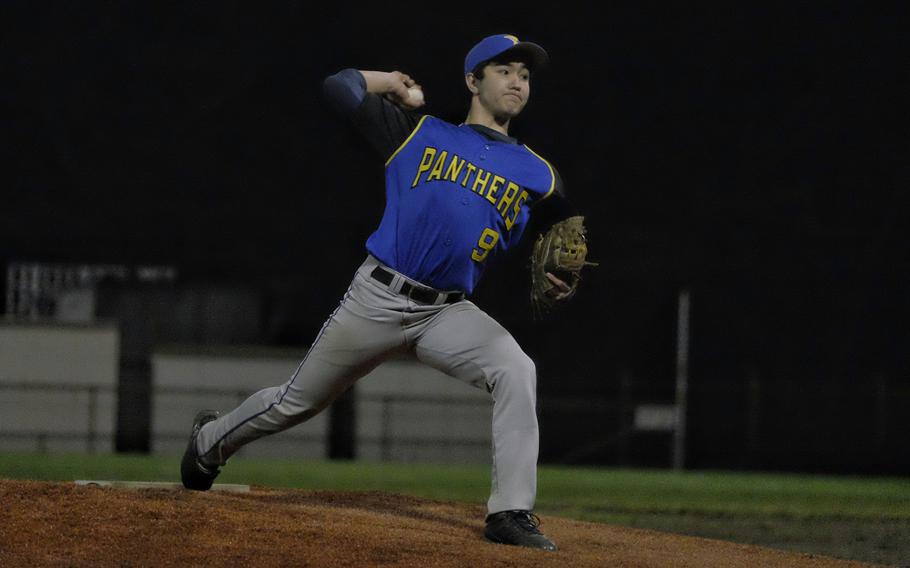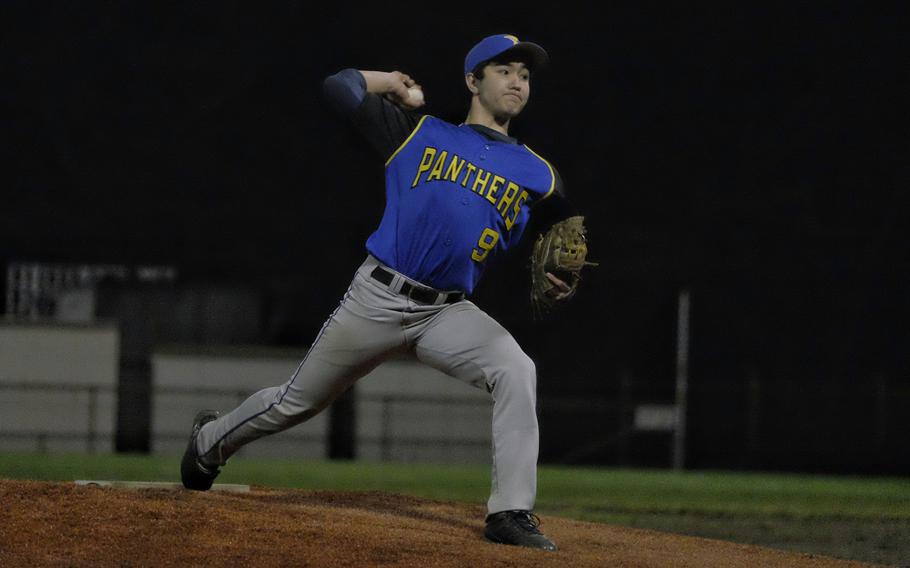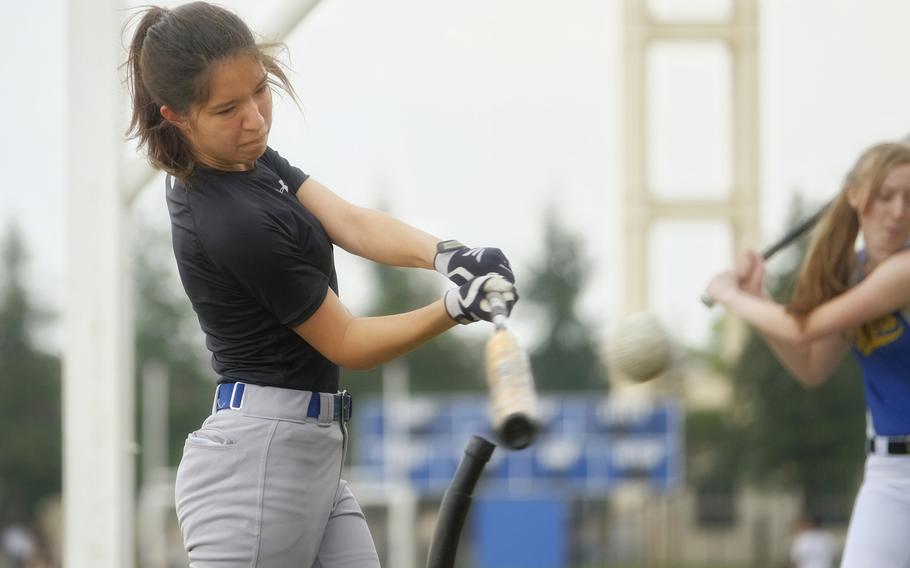 Kaia Austin had a dream-like weekend: 15-for-15. Two grand slams and 20 RBI. Twenty-three total bases. Five stolen bases. Four walks.
But Yokota's starting shortstop apparently has bigger dreams than most.
"I need to be more aggressive at the plate to drive in my teammates," the sophomore infielder said. "And I still have a lot of work to do with my fielding. My glove isn't there yet."
Austin's work ethic shouldn't come as a surprise. She's not only the youngest in a family that eats, drinks and breathes baseball, she's the only daughter. She played hardball with her father and two older brothers since she was five and only last year switched to softball in her freshman year. While on the diamond with her family, she always wanted to be best player on the field despite being the youngest and smallest.
"Growing up with two older brothers, you learn to be assertive and sometimes even aggressive," Austin said. "I tried to not cry when the ball hit me. Stuff like that. I still think I have a lot to prove because I know I can be better."
The 5-foot-3 inch, 95-pound Austin's drive to improve herself is one of the many attributes she possesses that impresses her coach, Ty Gaume.
"Kaia is pretty unassuming; you wouldn't expect her to be the heart of the lineup, but I think that plays to her advantage a lot. She's not large in stature, but she carries a really big stick," Gaume said. "She is the epitome of our team slogan: 'Stand tall, talk small and play ball.'"
Austin, like many quiet leaders, doesn't take credit for her team's success. Yokota is 9-2 having outscored opponents by more than 120 runs this year. Austin passes all praise to her teammates.
"They know what to say and when to say it to get me motivated. If they weren't there to support me, I don't know what I would do out there," she said. "They mean so much to me. I don't know how to say it better, but they're everything."
She isn't the only star player with a last name of Austin at Yokota. Her older brother, Leo, makes up one half of perhaps the strongest 1-2 punch in a baseball pitching staff in the Far East.
While at Edgren, he led the Eagles to the first of their two Far East D-II baseball titles in 2012. He's been playing for Yokota the last three years and is captain of the 14-2 Panthers. This season, he's batting .583 with 14 stolen bases. On the mound, he's 3-1 with a 2.04 ERA with 48 strikeouts in 24 innings.
Like his younger sister, Leo has been playing as long as he can remember. Though he's spent much of his playing time on the mound the last few years, he says he still feels most comfortable as a middle infielder.
And like the rest of the Austin family, Leo quickly praises his teammates and quietly leads his team by example.
"I wouldn't say my dad forced me to play baseball, but he definitely encouraged me to play baseball. I used to play just about any sport that was available until one day, I fell in love with baseball." Leo said. "Ever since then, I've only wanted to play baseball. And being around these guys, my teammates. They make me a better player. I wouldn't even be out here if it weren't for them."
"He's the consummate teammate," Yokota coach Steven Ferch said. "I wish I had 20 of him out there every day. He's everything you could possibly want in a player. First to practice every time, last to leave practice, captain of the team, straight A's in school, gives back to the community, has academic scholarship offers for college, he's laid back. There's nothing not to like about him. He's not the vocal, in-your-face type of guy, but everyone respects him and tries to follow his lead because he does everything right."
The two siblings don't get to see each other play often because of the way the schedule typically works out.
But this year's Far East Tournaments for baseball and softball fall on different days, giving the siblings a rare chance to cheer the other on.
"I just want her to know there's going to be good games and there's going to be bad games," Leo said. Don't let it bother you. It's just a game, so go have fun."
His sister is also excited for the chance.
"It's Leo's senior year and I don't know if I'll get a chance to see him play after this year. I just want to be out there for him," Kaia said.
Twitter: @james_kimber
---
---
---