Far East baseball
ASIJ, Yokota are clear teams to beat on the diamond
---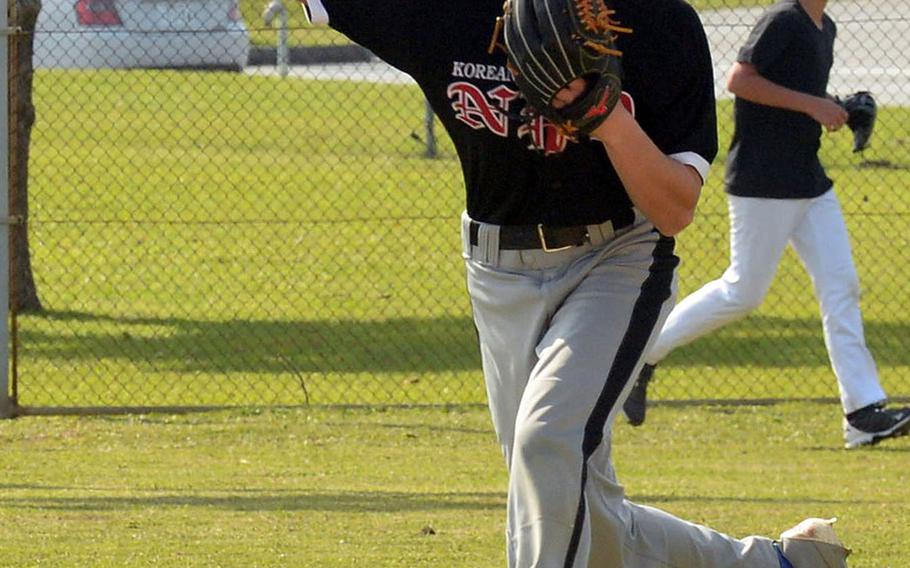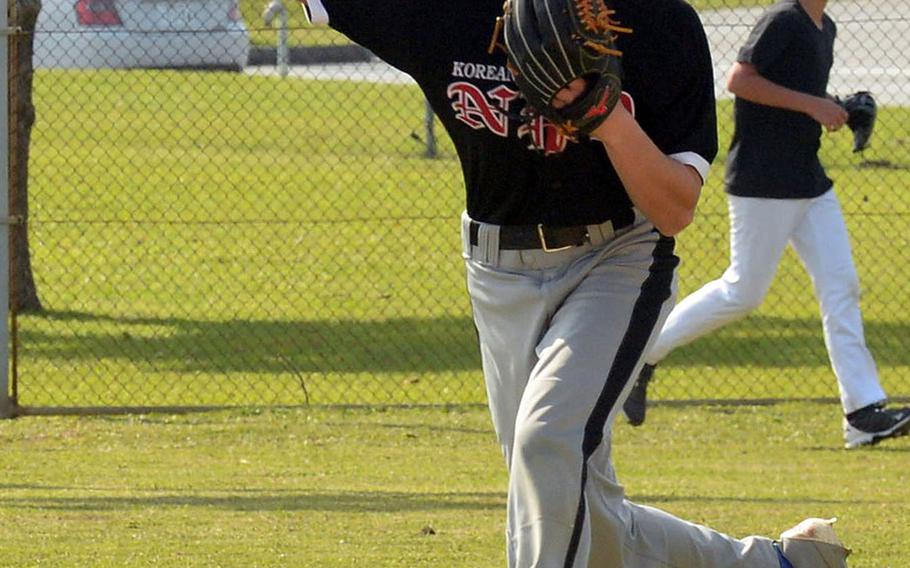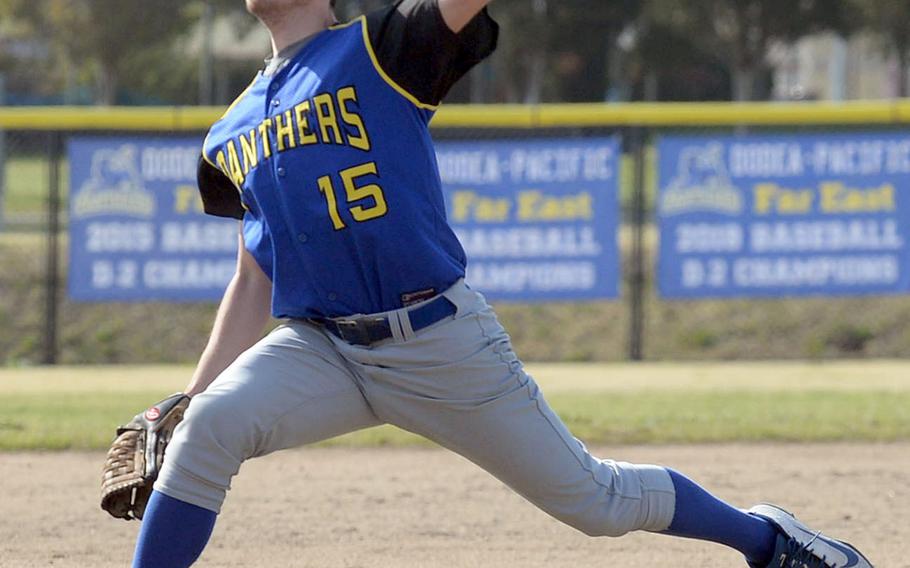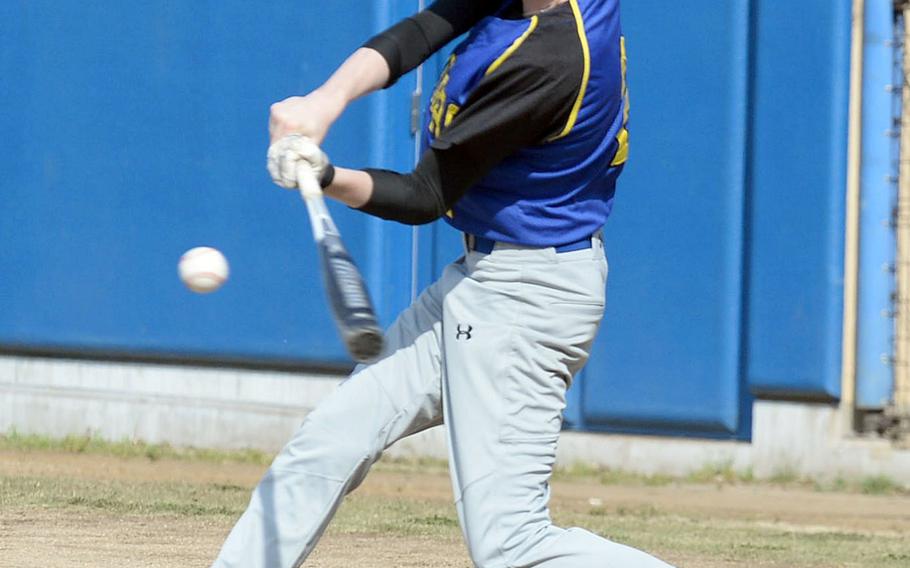 Discuss the matter with a handful of coaches and players, and one might think that next week's Far East baseball tournaments are merely a chase for second place, as dominant as American School In Japan and Yokota have been over recent years.
The Mustangs (15-1) enter the Far East Division I tournament as five-time defending champions and prohibitive favorites to make it six straight.
"They have a presence about them," said Kubasaki coach Randy Toor, which lost 9-3 in last year's final to the Mustangs and lost twice to ASIJ in an early season tournament. "They expect to win when they go out there."
Meanwhile, the Panthers are 12-6 this season. But they are unbeaten against all Division II foes in Japan, have only lost to Division I teams and look to be a solid favorites to make it four D-II titles in five years.
"Yokota is so deep. They're tough. The stars would have to align" for a team to beat the Panthers in Division II, said coach Frank Macias of Matthew C. Perry – the last team to beat Yokota in a Far East final in 2017.
Humphreys is the host site – the first time both tournaments have been at one location. Play takes place Wednesday through Friday.
The same six teams that compete annually for Division I honors are set to do it again, while this year's Division II team is limited to seven teams because Robert D. Edgren didn't have enough players to field a team this season.
The Mustangs have thoroughly dominated Far East since its inception in 2010; they've won six of the seven D-I tournaments to which they've been invited, and have used the same blueprint every time, Toor says.
"They may not have a big-name player like they've had in the past," Toor said. "But they still have a good coach, they're very confident, they throw strikes, they put the ball in play, they make the big plays and they make the routine plays."
Aaron Rogers, the Mustangs' head coach, is due to retire at season's end. "I'm sure they're going to want to send him out a champion again," Toor said.
Logan Howell will be facing the Mustangs for the fourth time, twice with Kadena – including this, his senior season – and the last two years with Seoul American. It comes down to "work ethic," Howell said.
"They work hard and it shows when they play," Howell said. "We just have to minimize the errors and put the ball in play" against ASIJ.
ASIJ's lone loss came on April 9, 23-22 to Rikkyo, a Japanese team.
Yokota prepared for its D-II title defense by winning the DODEA-Japan tournament for the fourth straight year and has beaten Perry all four times they've played by wide margins.
Yokota's players say they're entering Far East with confidence, but keeping things in perspective.
"We just have to stay together as a team and be focused during every game, but at the same time have some fun," said Panthers senior left-hander Riley DeMarco.
It might be possible, Macias said, for E.J. King with its stable of arms to beat Yokota, but either Leo Schinker or Edrick Cummings – who've each thrown no-hitters this season, would have to truly be on their game to have a chance.
"They would have to play a perfect game to beat Yokota," Macias said, adding that one error might open the door for the Panthers to score as many as 10 runs "before you know what happened. They'll run you off the field and they'll make it look easy."
---
---
---
---