Far East cross country
ASIJ out, Guam in at wide-open Far East meet
by
Dave Ornauer
November 3, 2019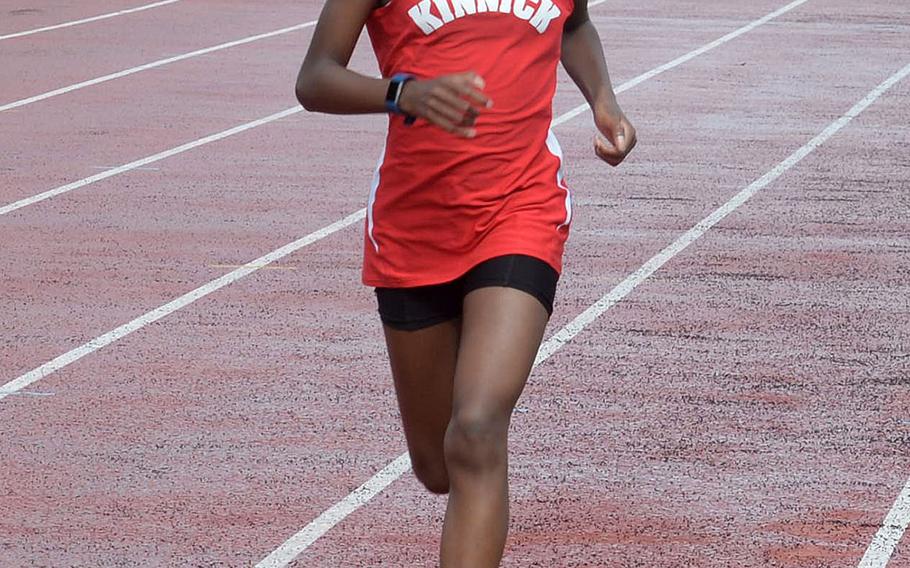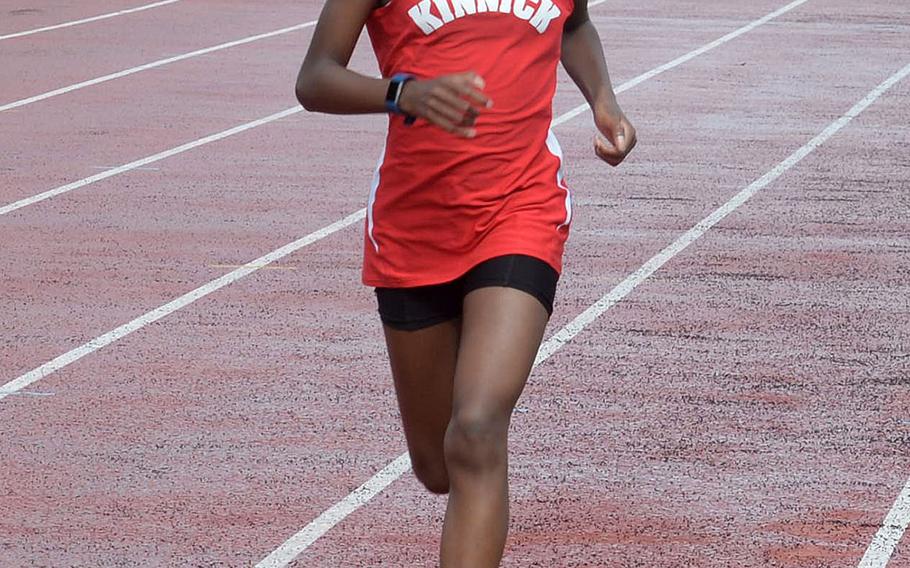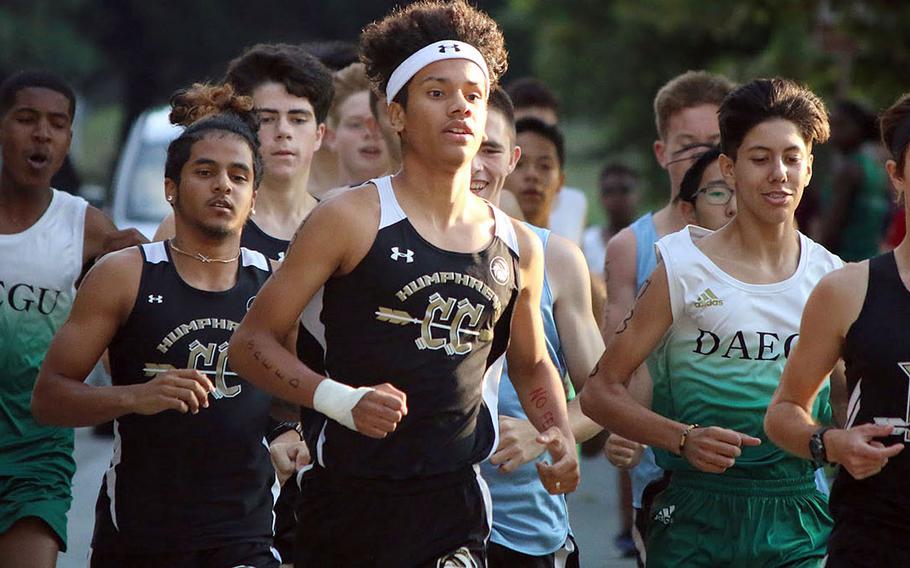 MISAWA AIR BASE, Japan – Joe Taitano said he couldn't believe it when he was told by school administration in late September that Guam High would be welcomed back to DODEA-Pacific Far East competition in four sports, after a six-year absence.
Taitano's cross country team is the first of those four Panthers teams to journey to a Far East, and will compete Monday and Tuesday in this year's Far East meet.
"We're back," Taitano said. "I'm very happy for me, I'm very happy for the kids. I don't know where to begin."
Taitano spoke by phone from his billeting room, hours after he and his Panthers landed at Aomori International Airport and bused the 45 minutes to Misawa, where the high Sunday was 59, a nearly 30-degree difference from Sunday's high at Guam's International Airport.
"We'll just have to see," said Taitano, adding that for many of his athletes, it's their first trip to Japan, indeed the first trip off island for some. "It is cold up here. I'm trying my best to ensure they don't think about it."
One thing Taitano does have in his favor is a pair of runners who posted the first- and fourth-best times in the Pacific this season. Sophomore Hannah Zura clocked 19 minutes, 31.9 seconds and fellow sophomore Molly Lang 20:48.8 in a Sept. 26 regular-season meet.
"She's pretty quick," Taitano said of Zura, who finished second in the All-Island meet on Oct. 10. The Panthers also have four freshmen girls and three sophomore boys. "Our future looks good," Taitano said.
The present looks quite good for other teams entered in the two-day Far East meet. It begins Monday with the 3.12-mile individual race, and by popular demand by coaches and blessed by DODEA-Pacific's area office, the team relay returns after a one-year absence on Tuesday.
Kadena's boys will bring senior Will Ray, the Okinawa island champion, who posted the Pacific's top boys time of 16:03.5 in the island finals on Oct. 25. Ray says he hasn't paid much attention to other times run by others in the region.
"It makes me nervous, but I'll just go out and do my best and see what happens," Ray said.
Coach Seth Renquist agreed. "We'll just keep doing our best and not worry about what we're facing," he said, adding that running in cold weather is "a bit daunting. We'll do the best we can running outside our normal climate."
Other coaches have noticed Ray, and how he has consistently lowered his personal bests this season.
"I'd give it to him, based on his times," Nile C. Kinnick coach Luke Voth said. Other boys who figure to challenge could be E.J. King senior L.J. Scarver, who won the DODEA-Japan district finals; Kinnick's Hanokheliyahu Gailson and Manzi Siibo; and Humphreys' Sergio Altamiranda or Timothy Kilburn.
"What Kadena (boys have) that the others don't is Will Ray; he must be considered the favorite" in the boys D-I race, said longtime Pacific cross country observer Bruce Carrick.
In the D-II race, "there's Scarver and there's everybody else. In fact, he is likely the closest overall challenger to Ray," Carrick said.
While Ray has progressively climbed the ladder to lower times through the season, Zura only ran a sub-20-minute time once, though Guam tends to have slower times because of the hot, humid weather typical for the island.
Other girls who could challenge for the top spot are Kinnick freshman and DODEA-Japan district champion Makia Henry, Kadena's Sara Corrado and Okinawa district champion Isamar Vargas, Humphreys' Pharra McCulley and others, Carrick said.
In Division II, it could come down to Yokota sophomore Aiko Galvin, Perry senior Sora Thompson or Zama sophomore Aubrey Giles, all of whom posted top 10 Pacific times this season.
As for who might challenge for team honors, the Division I team chase was thrown wide open when perennial powerhouse American School In Japan chose to run in an invitational meet in Hawaii earlier this season.
As a result, Kadena, Kinnick and Humphreys look competitive in the D-I boys chase and Guam, Kadena and Humphreys in the girls, with no one team looking overly dominant, Carrick said. The D-II boys and girls races should be between Yokota, host Edgren and Perry, Carrick said.
"There's more parity than we've had in the past," Voth said of the D-I title chase. "I don't think there's a clear favorite team."
D-II appears the same way, in the eyes of Dan Galvin, Aiko's father and coach of the defending Far East small-schools champions.
"We're as good as we've been in previous years (but) the competition is stiff," Galvin said. "We'll need everyone to run well. If we do, we'll be OK."
ornauer.dave@stripes.com Twitter: @daveornauer