Army-Navy flag football: 'Expectation is to come together'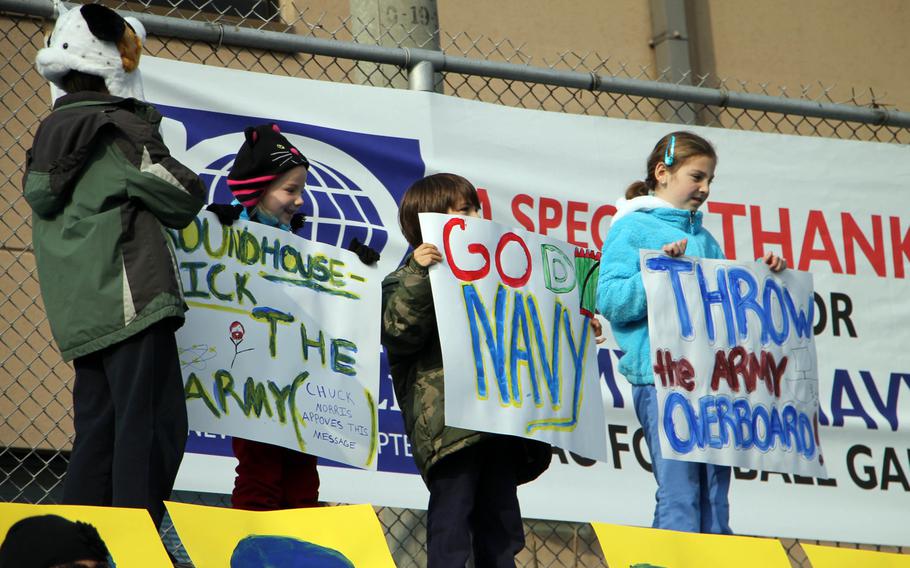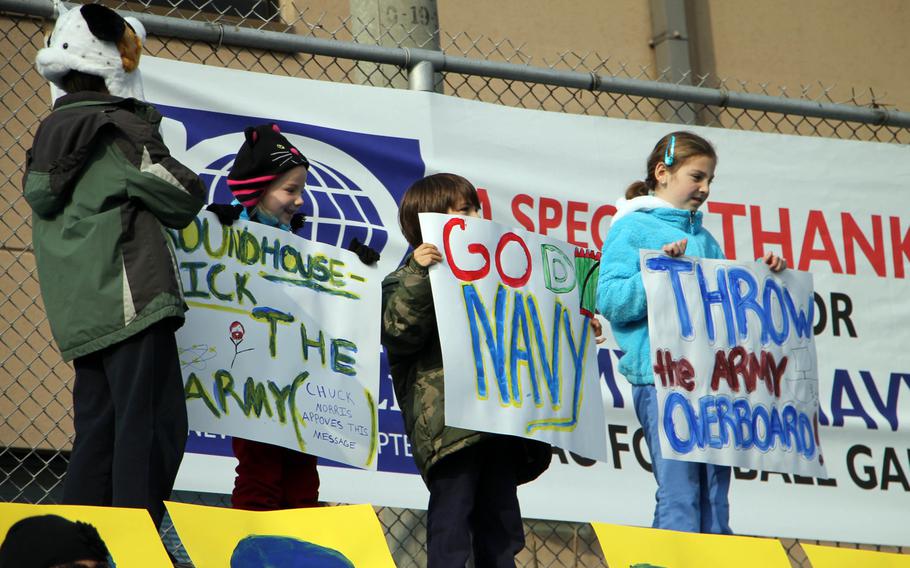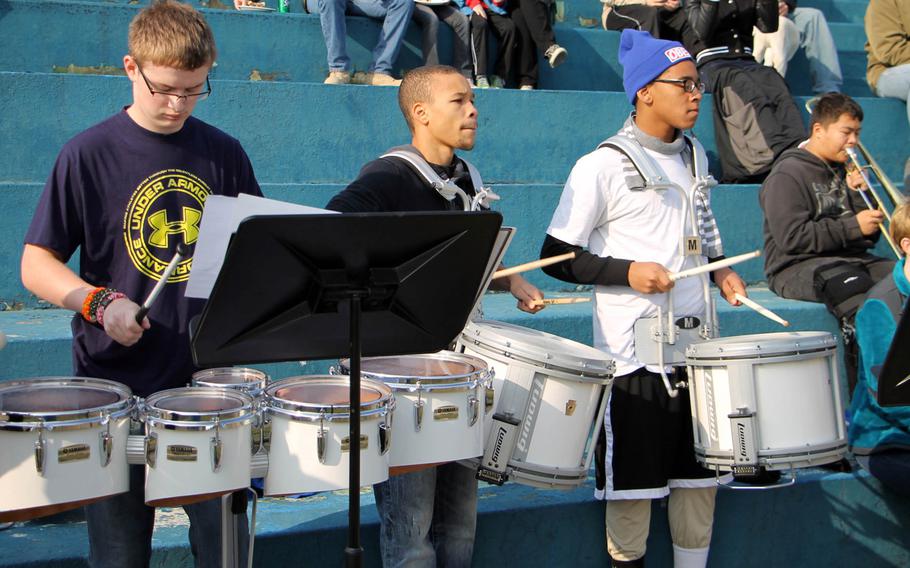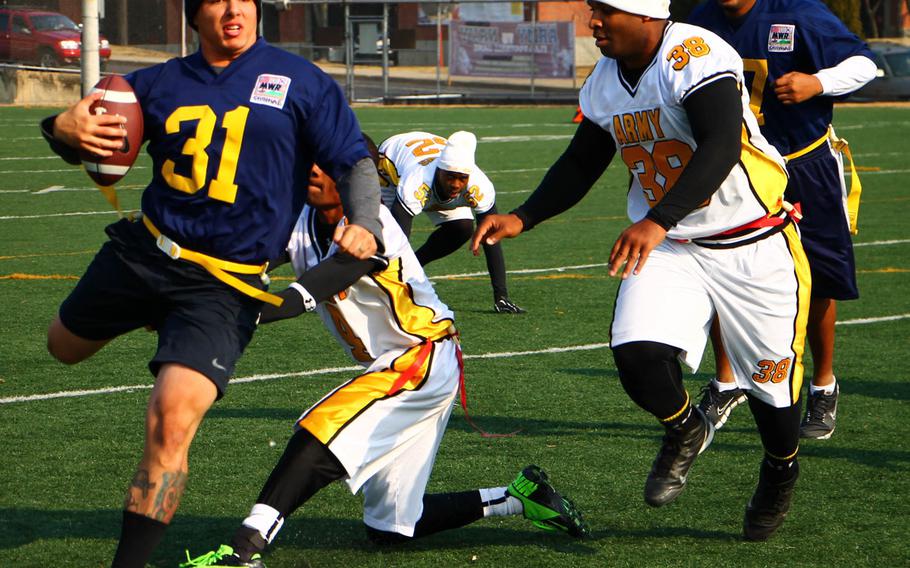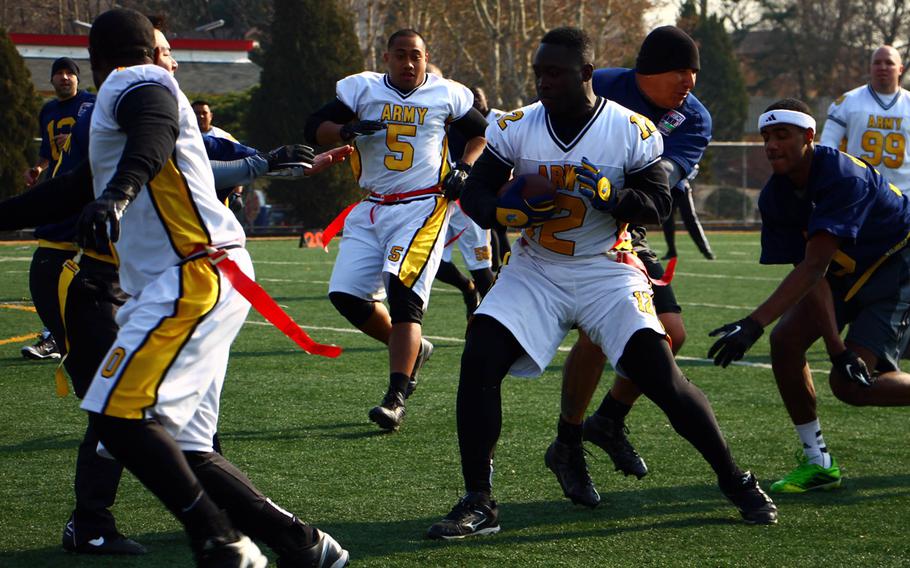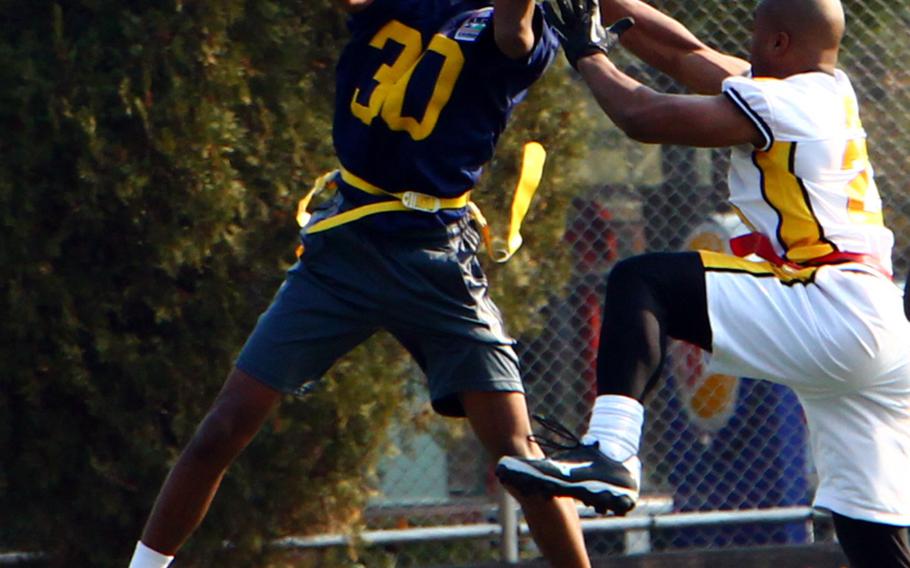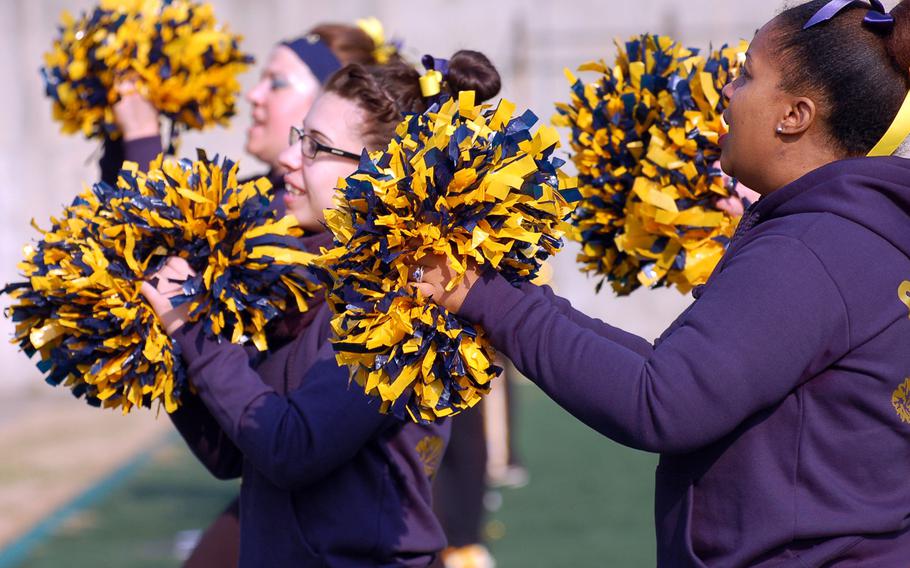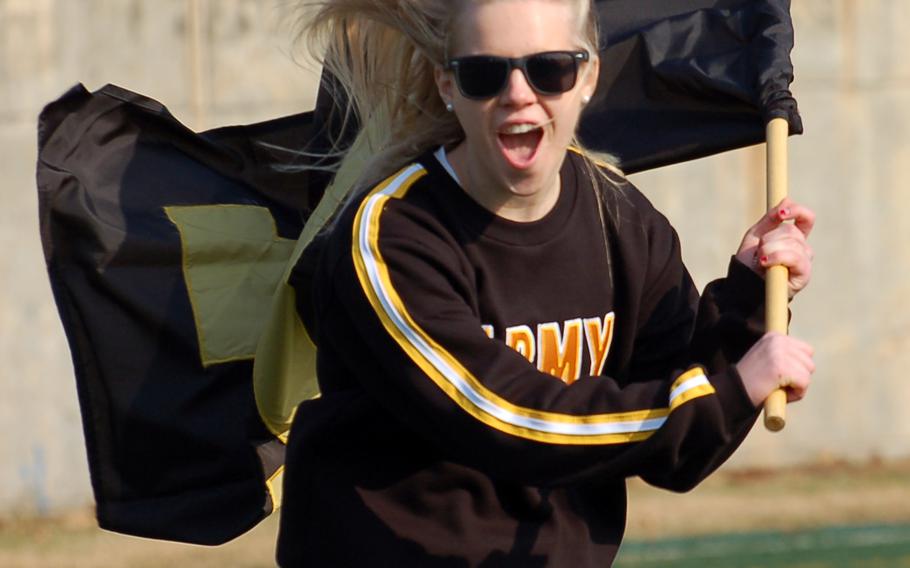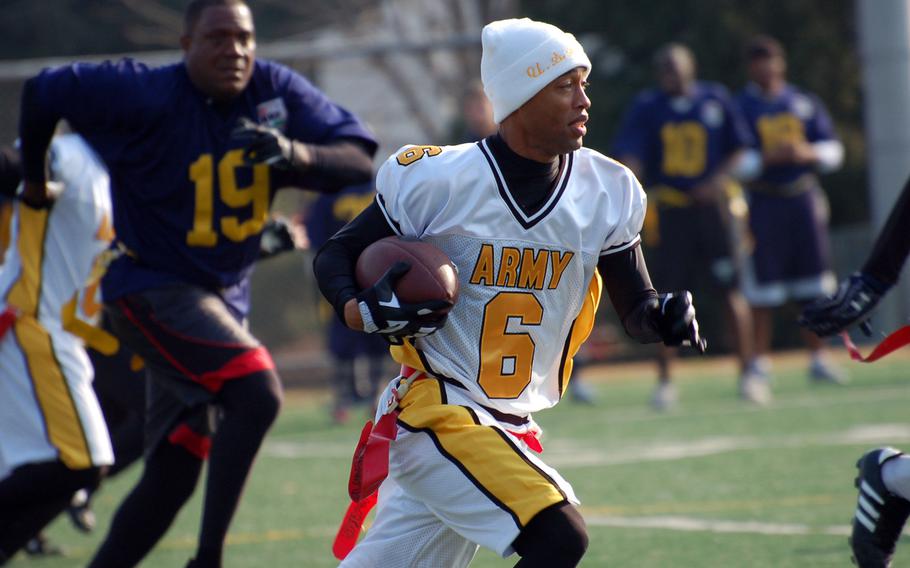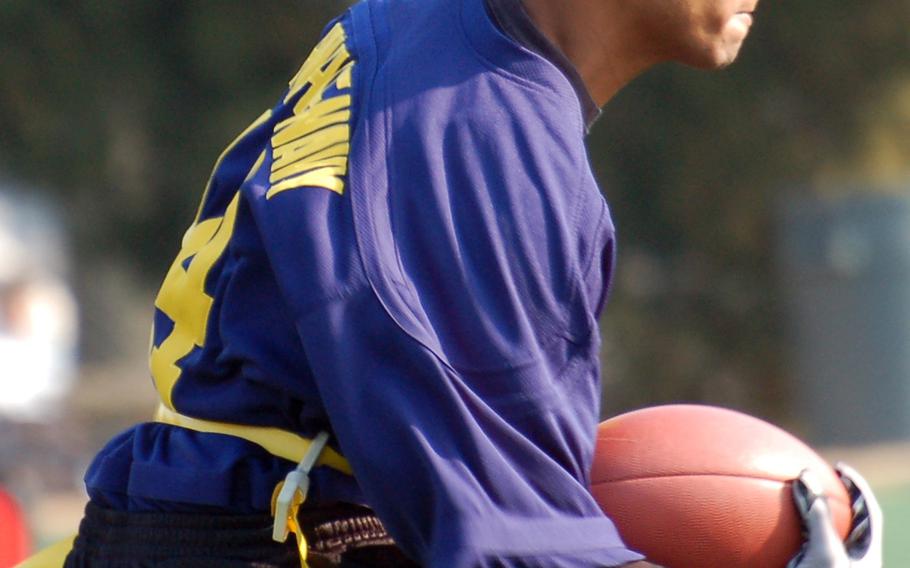 YONGSAN GARRISON, South Korea – On-field rivalry and off-field camaraderie and community are prevailing themes in the Pacific's annual Army-Navy flag football games, and Saturday's game was no different.
The game itself was a mismatch as 8th Army rolled 62-0 over a Korea-based Navy-Marine Corps team before about 180 spectators at Seoul American High School's Sims Field.
No matter the outcome, the game represents the brotherhood between services and the communities in which they live, according to Garrison commander Col. Michael Masley.
"The expectation of the game is to bring the community together as a group," Masley said. Army-Navy flag games played annually in Korea, Okinawa and Japan mirror the service academy game in Philadelphia. Navy carries an 11-game winning streak in the series into the Dec. 14 game and has an overall edge of 57-49-7.
Korea games are generally held a week or two before to prevent the game from being played in colder weather, organizer Bennie Jackson said. It was about 50 degrees Saturday.
Saturday's victory in the Korea Peninsula Trophy series was the 14th in 17 games for the Army, improving its combined record to 37-13 in the three Pacific series.
Masley presided over the pre-game coin toss won by the Army, a precurser of what was to come. Representing Commander Naval Forces Korea was Capt. Joseph Davis, assistant chief of staff for logistics.
Even as the points piled up, supporters of both sides remained enthusiastic, and members of the Seoul American band played on the sidelines.
U.S. Forces Korea commander Gen. Curtis Scaparrotti presented the Peninsula Trophy to the victorious soldiers following the contest.
"One team, one fight," Army assistant coach Leroy Cottman said after the trophy presentation.
The Dec. 14 Japan game is scheduled for Naval Air Facility Atsugi's Reid Memorial Stadium, and the Okinawa game Dec. 14 at Torii Station, where the rivalry series originated 24 years ago.
_______________________________________________________________________
Seoul American High School student journalist Alison Kamae contributed to this report.