A's, Mariners getting set to play in Japan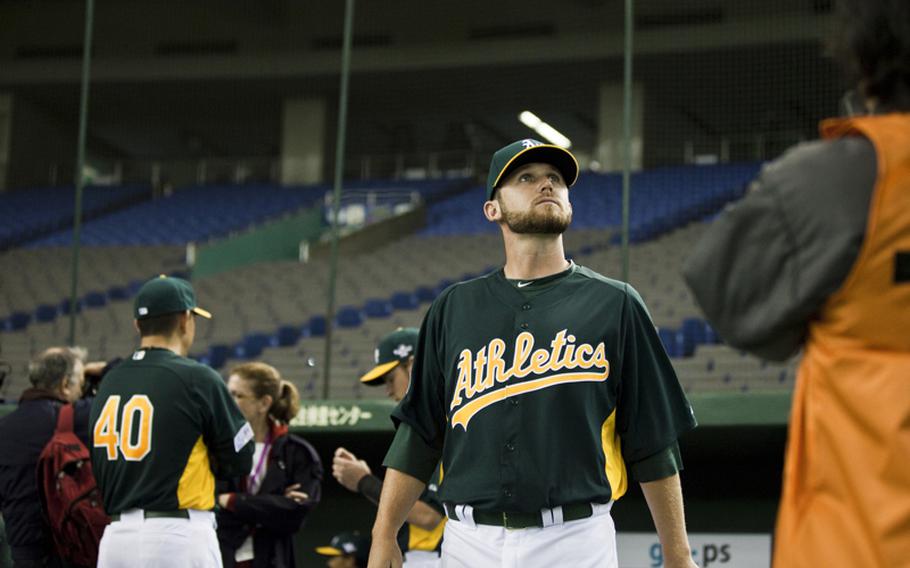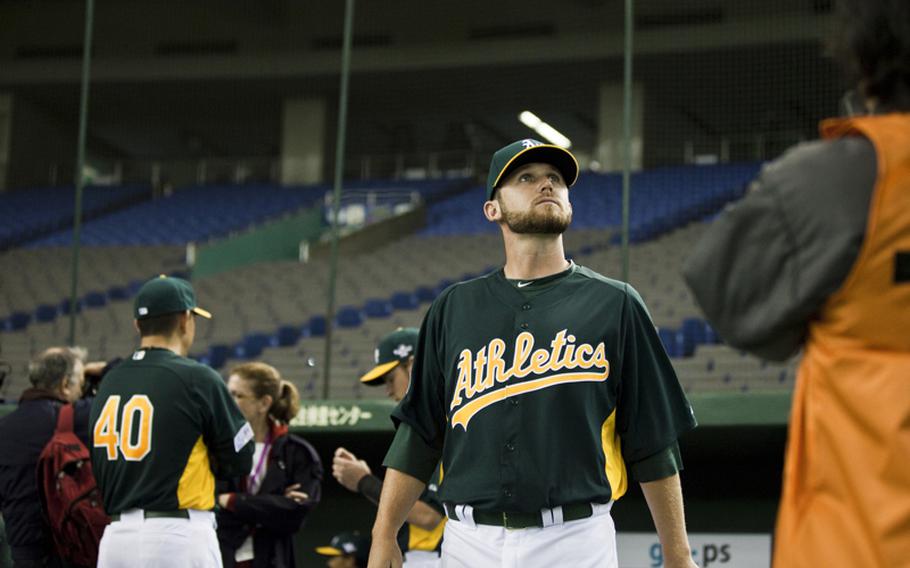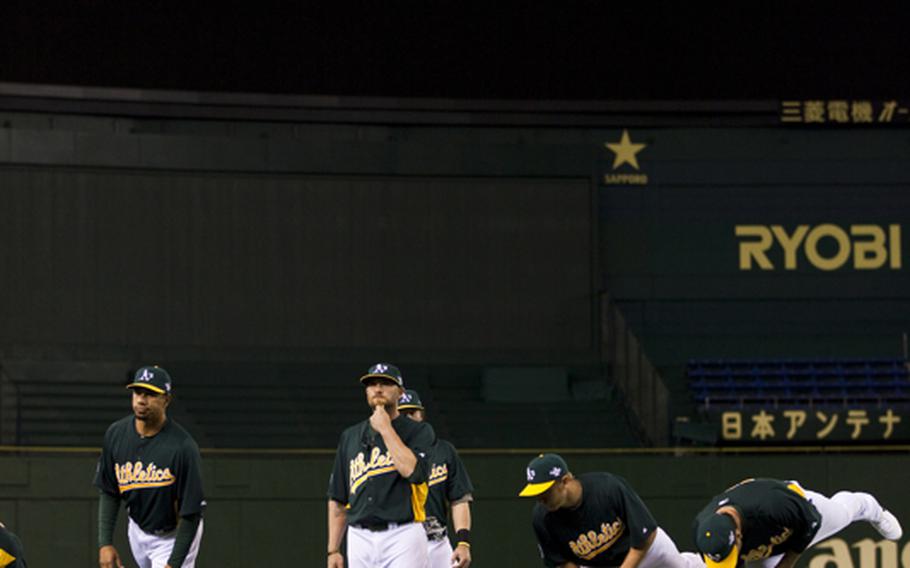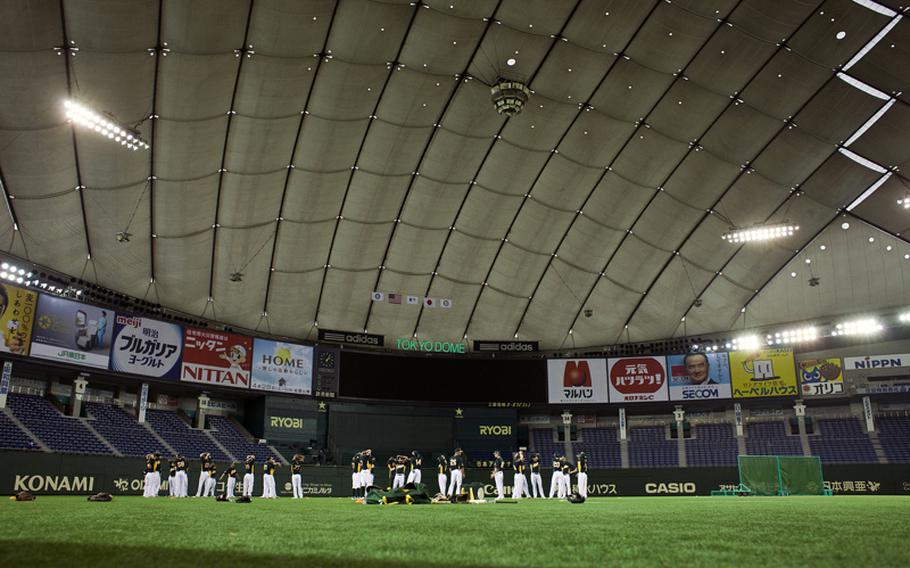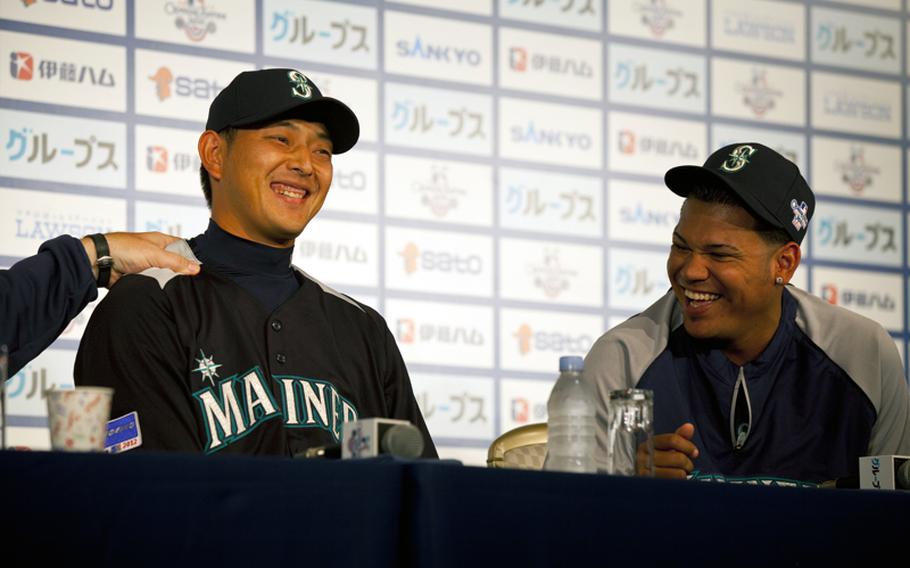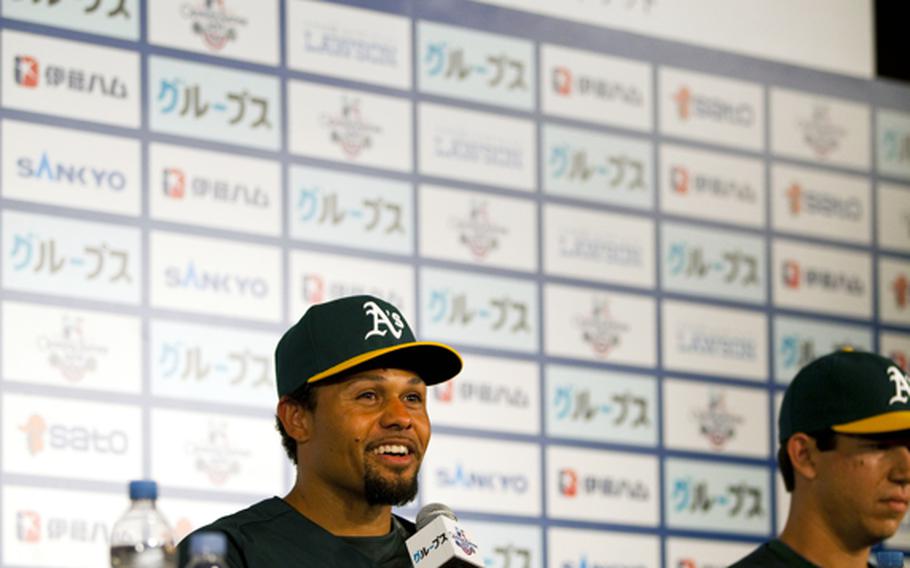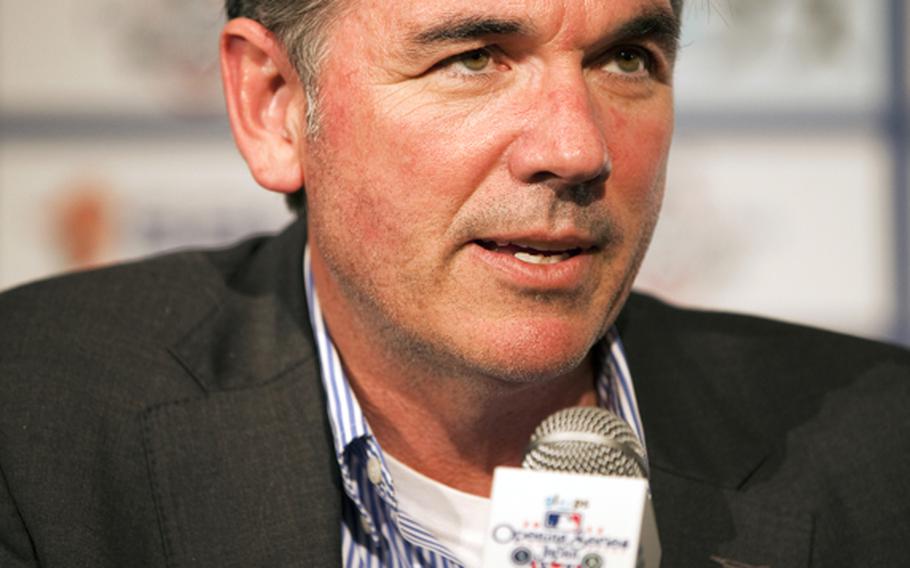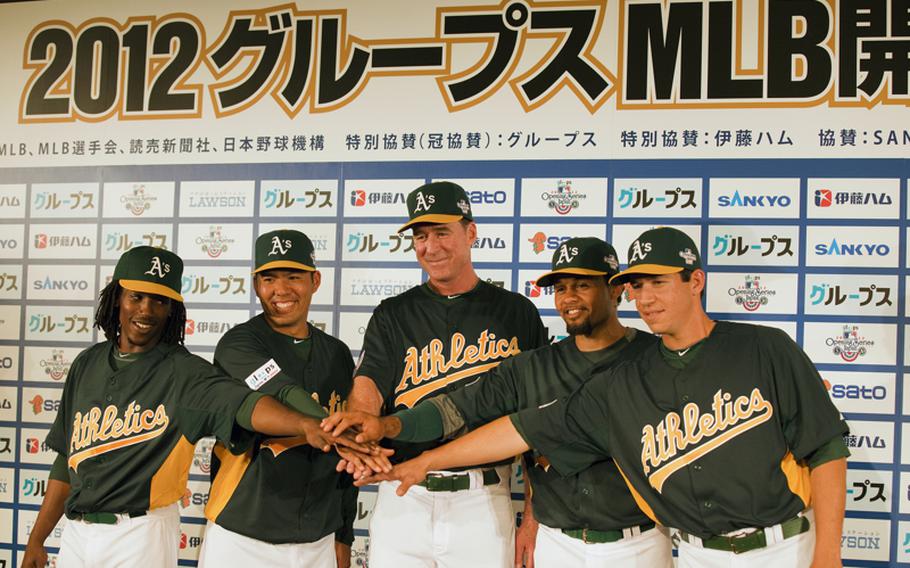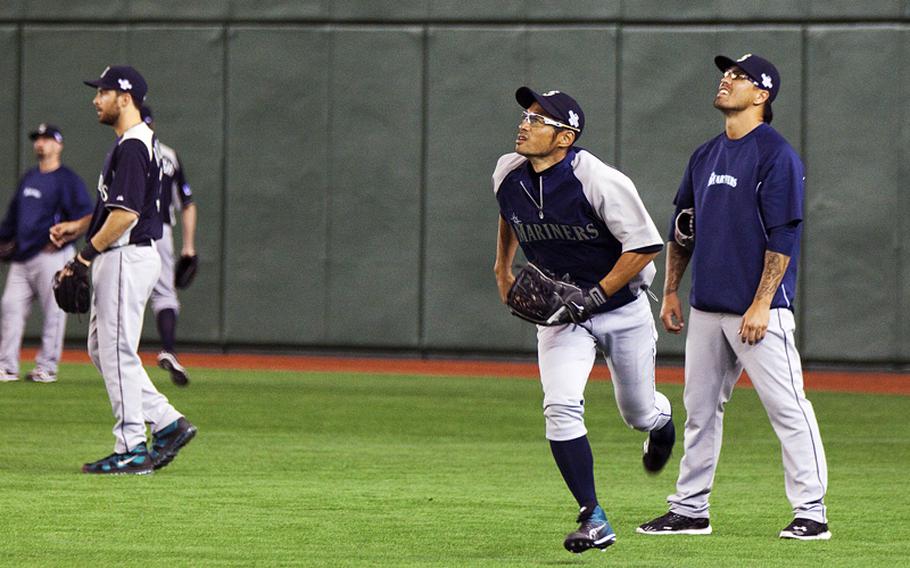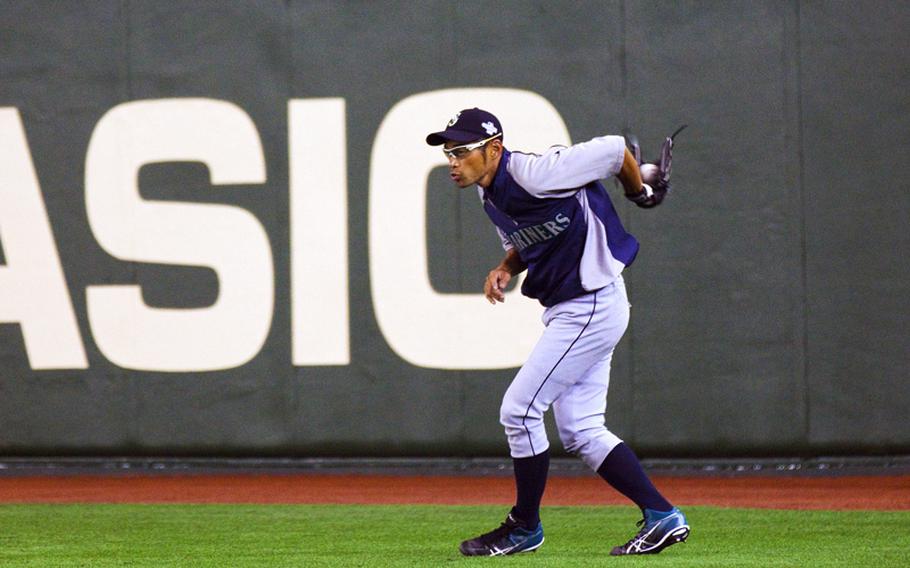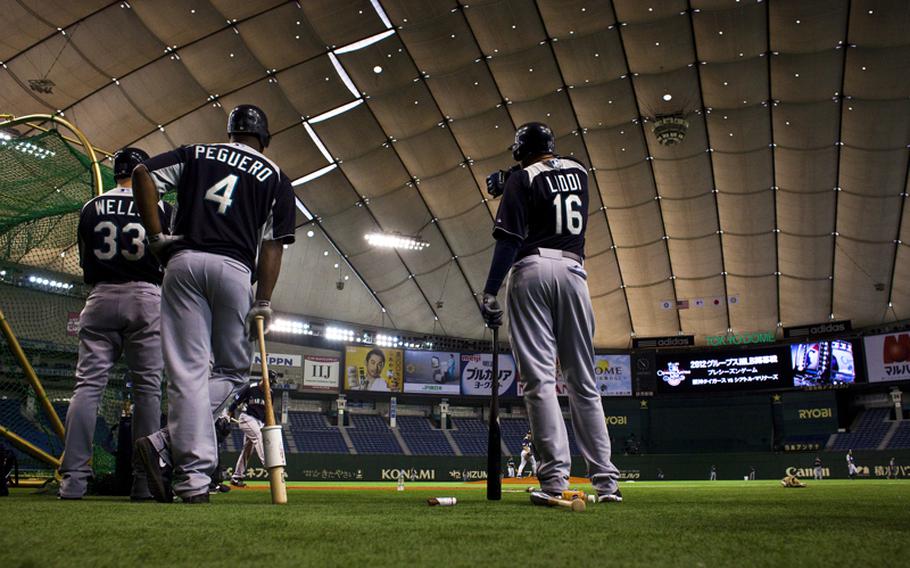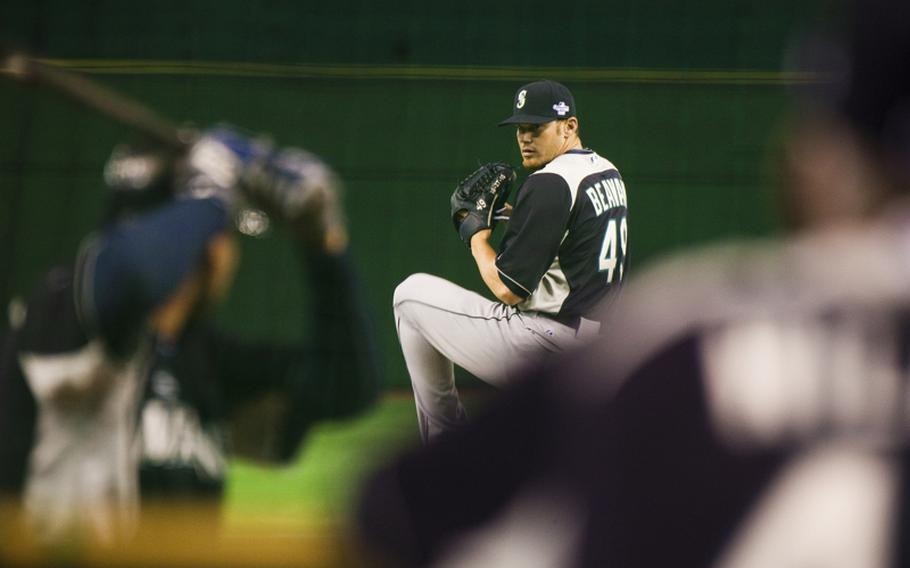 The Oakland Athletics and Seattle Mariners arrived in Japan on Friday for the fourth series of season-opening baseball games on Asian soil next week.
The A's are first team to make the trip a second time, having come in 2008 with Boston.
Joining them are the Mariners, with their longtime star of both Major League Baseball and Japan pro baseball, Ichiro Suzuki, and two other Japanese players.
The teams held a news conference and practiced Saturday at Tokyo Dome. Groups of Oakland and Seattle players are to make visits to U.S. bases in the Tokyo-Kanto Plain area. The Athletics travel to Yokota Air Base on Sunday and the Mariners visit Camp Zama on Monday.
They are scheduled to conduct clinics for youth players, followed by autograph and handshake sessions at Yokota's Community Center and Zama's Yano Fitness Center.
The teams will also play a pair of exhibition games Sunday and Monday against Japan pro baseball's Central League's Yomiuri Giants of Tokyo and Hanshin Tigers, of Nishinomiya near Osaka.
They then play each other to open the major league season Wednesday and Thursday. First pitch for Wednesday's game at Tokyo Dome is at 7 p.m. and Thursday's at 6 p.m.
MLB sent All-Star teams to Japan for postseason exhibition series against Japanese professional teams as far back as the 1950s. The first official MLB season-opening games played in Japan took place in 2000 between the New York Mets and Chicago Cubs. That was followed in 2004 by the New York Yankees and Tampa Bay Devil Rays.