Pacific sports roundup: Tennis title is latest Far East crown for Seoul American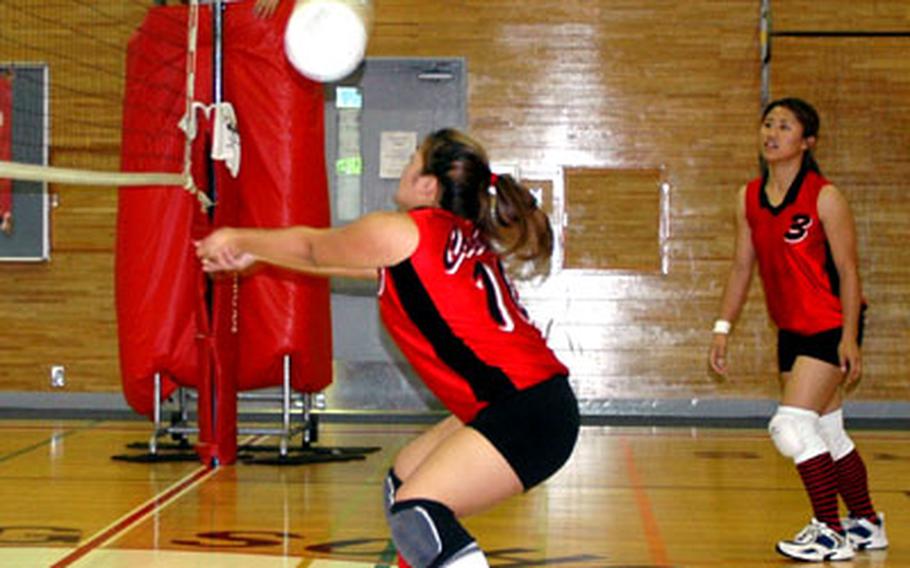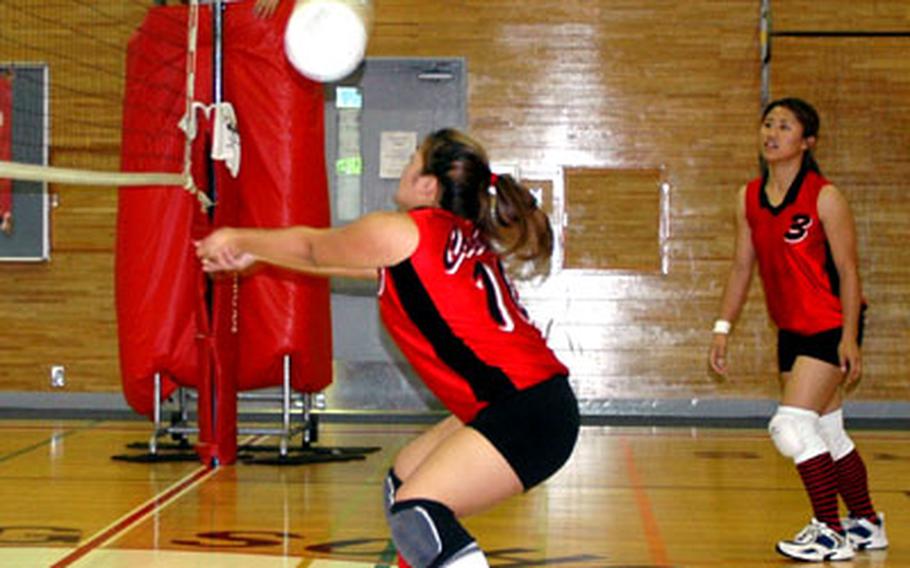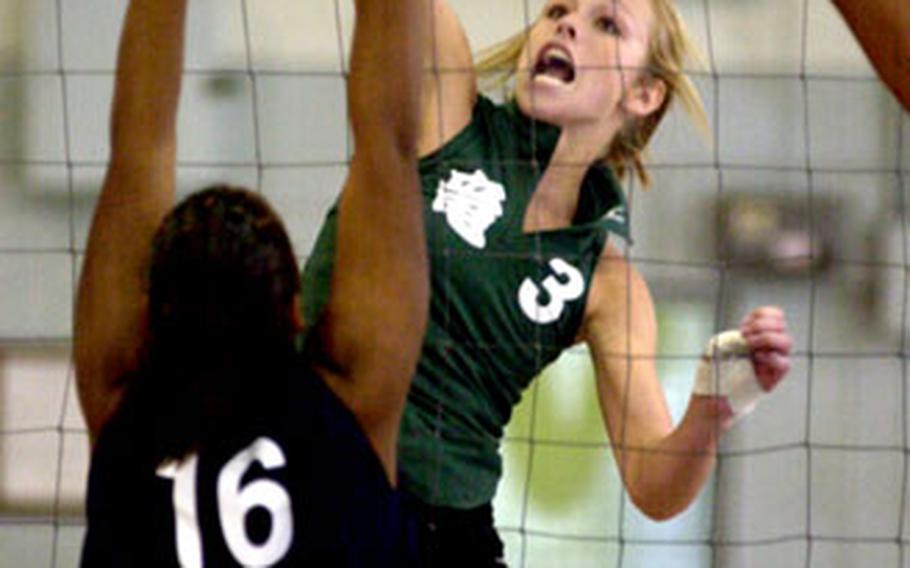 Seoul American's tournament hardware pile just keeps growing.
Senior Allen Chin won the boys Elite 8 singles and teamed with Aesop Lee to grab the boys doubles title as the Falcons won four of six events to capture the team title Friday in the Far East High School Tennis Tournament in Hagatna, Guam.
After finishing third in 2003 and second last year, the Falcons became the second Department of Defense Dependents Schools-Pacific team to win the team championship.
"It was really a good way to go out for my senior year," Chin said.
He avenged his singles championship loss last year to James Edwards of Pusan American. In Friday's final, Chin toppled Edwards 6-2, just after teaming with Lee to upend teammates Chris Paek and Song Ho Downes in an all-Seoul American doubles final.
"My biggest worry was Kadena (singles seed Anthony Soroka) and James, because he beat me last year," Chin said.
Also gaining a measure of revenge was Kristia Suriben of Japan's E.J. King Cobras. A sophomore who exited last year's Far East tournament in the first singles round, Suriben rebounded in style by capturing the girls singles and doubles titles.
Suriben defeated Amanda Reiff of Osan American 6-4, then teamed with Jemari Nimedez to down Krystine Horsley and Tori Lee of Robert D. Edgren 6-4 to win the doubles.
"I was stressed about this the whole year, (vowing) that next year I would come back and take it," Suriben said. "I won Far East. I'm so happy."
Taegu girls join Korea Far East title paradeIt wasn't easy, but the Taegu American Warriors became the second DODDS-Pacific team to win the Far East High School Girls Class A Volleyball Tournament title in the event's eight-year history.
The Warriors needed five sets to win both of their matches Friday. They first toppled last year's runner-up, Faith Academy of the Philippines, 22-25, 25-23, 19-25, 25-20, 18-16 in the winner's bracket final, then nearly coughed up a two-set lead before settling down to beat Morrison Christian Academy of Taiwan 25-23, 25-19, 22-25, 17-25, 15-5 for the title.
"It hasn't sunk in yet," emotional Warriors coach Jennifer Sharp said. "Every time they got down, they kept fighting and believing in themselves. They just refused to quit. They came back so many times."
One of those comebacks came in the fifth set against Faith, when the Warriors trailed 8-2 before rallying behind tournament MVP Lynnette Grant and all-tournament spikers Kelli Cox and Kadijah Parker.
Sharp cited a late-season slump, in which the Warriors finished third in the Korean-American Interscholastic Activities Conference tournament after an unbeaten regular season, for helping key Taegu's comebacks.
"That really helped them pull through," Sharp said. "They played at their peak at times during the tournament. They knew their potential. When they got down, they realized that wasn't all they had. And they'd reach down and do it again."
Taegu joins Osan American, which won the tournament in 2001, as the only DODDS-Pacific teams to capture the crown.
Coupled with Seoul American's tennis and cross-country titles and Osan's Class A football crown, Taegu American becomes the third DODDS school in Korea to win a Far East tournament.
Kubasaki comes up short in AA volleyballAll week, Okinawa's Kubasaki Dragons seemed to find their way out of trouble when on the wrong end of the scoreboard. On Friday, Kubasaki's well ran dry.
Junior middle blocker Catherine Thornton and the American School In Japan Mustangs avenged a two-set loss to the Dragons earlier in the tournament, downing Kubasaki 25-10, 21-25, 25-15, 25-12 in Friday's semifinals. Kubasaki was to play John F. Kennedy of Guam for third place on Saturday, while ASIJ advanced to the championship against Christian Academy In Japan.
That defeat came hours after the Dragons advanced to their third Final Four in school history, as Kubasaki outlasted host Seoul American 25-21, 19-25, 25-14, 19-25, 15-12 after trailing 11-4 in the fifth set.
"They never quit," coach Terry Chumley said of her charges. "Obviously, we didn't play well tonight (in the semifinals), but the whole week we didn't give up. I'm absolutely proud. They're awesome. They always seem to pull it together."
Seoul American was to face Simon Sanchez for seventh place on Saturday.