Pacific sports roundup: Music festival presents tough choice for Pacific athletes
by
Dave Ornauer
April 28, 2006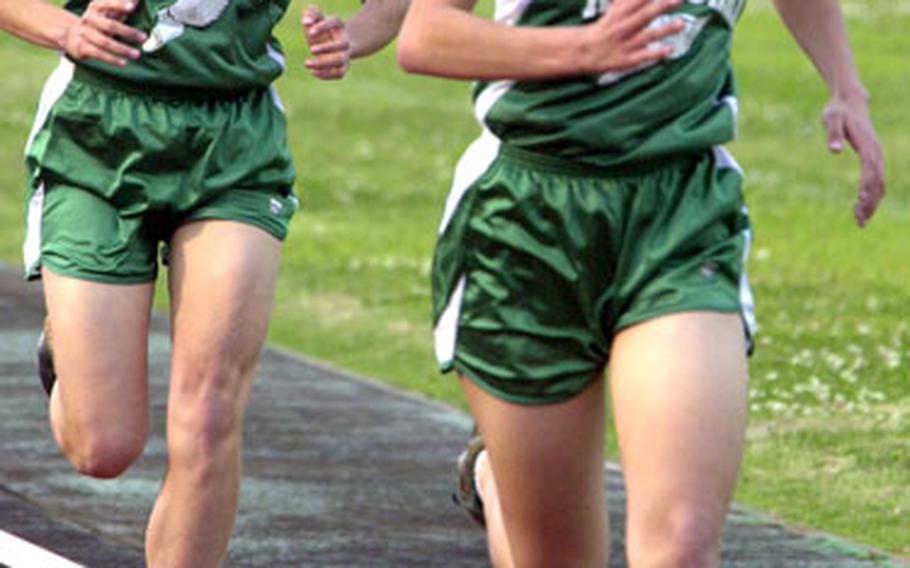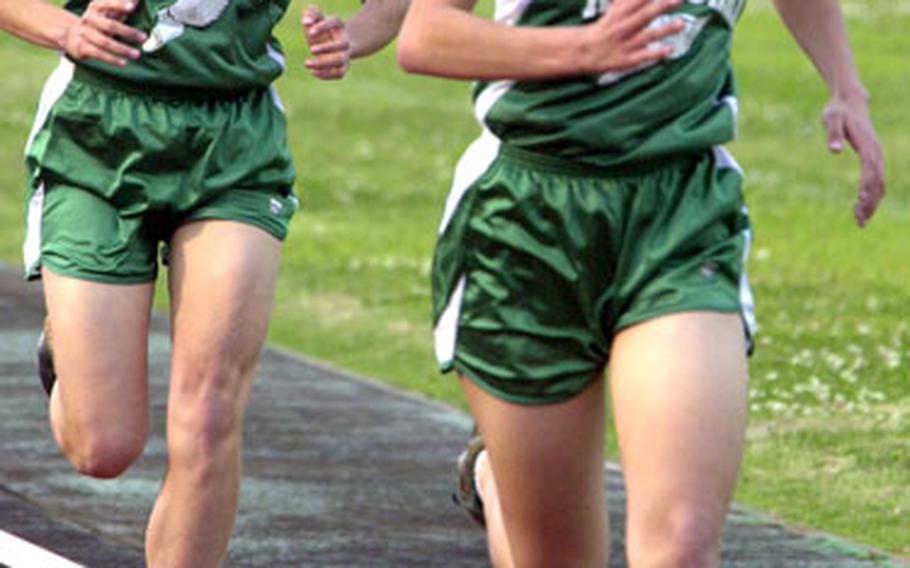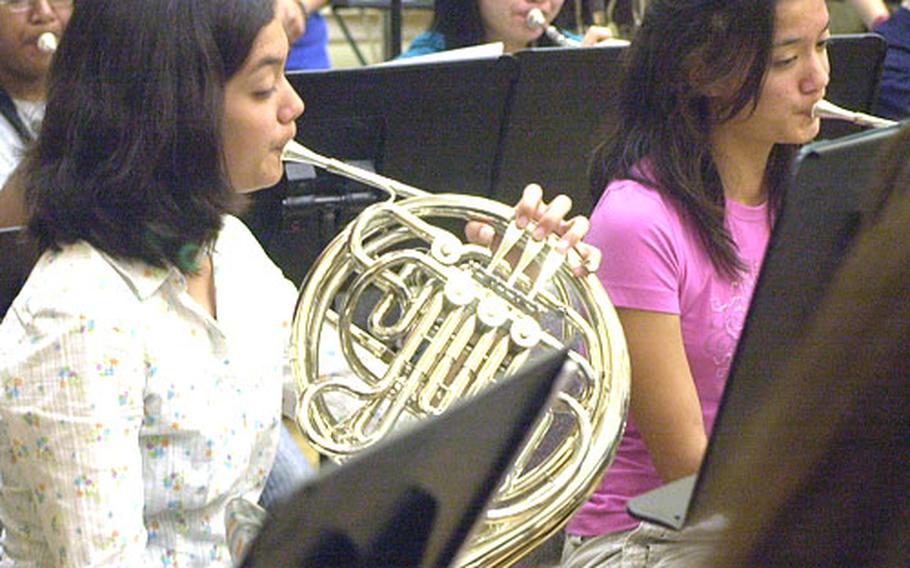 CAMP FOSTER, Okinawa — Decisions, decisions.
Should they stick with their respective sports teams, preparing for this weekend's many league tournaments? Or blow their horns or sing their hearts out at this week's Far East High School Music Festival on Okinawa?
That was the tough choice several student-athletes from Misawa to Mangilao had to make.
About 60 percent of the 67 musicians and 88 choir singers also are involved in school athletics, said Roy Hall, DODDS-Pacific's fine arts activities director.
"It's hard," said junior trumpet player Christina Renick of E.J. King in Japan. Her Cobras will compete in the DODDS-Japan girls softball tournament at Misawa Air Base, Japan, starting Friday — the same night as the Far East honors band concert.
"You have to make decisions. Hard decisions," she said. "This is a great opportunity to meet people, to compare musical styles; everybody sounds so good. But I want to play softball, too."
Coaches who see key elements of their teams go missing find the conflict equally difficult.
Said Renick's softball coach, Gariann Wrenchey: "It's tough, but at the same time, you have to support her. She worked so hard just to get there (the music festival). … I'm torn. The kids are torn. But what can you do?"
The DODDS-Pacific's Far East Activities Council calendar alone lists tournaments and festivals in 14 different activities, half sports and half fine arts. It's a double-edged sword, said Don Hobbs, DODDS-Pacific FEAC chair. While students have opportunities to do many things, they "have to make choices and they have to learn from those choices."
But that doesn't make deciding any easier — especially for music festival participants who must go through a rigorous audition, with final selection made by the 3rd Marine Expeditionary Force Band, which is hosting the five-day event.
"Just getting here is difficult," Hall said.
"It's worth it," said Kubasaki senior Beth Nielsen, a French horn player. "This is an international thing. … It's an opportunity that people don't get in the States."
The Kubasaki distance runner, who could not practice with the team this week, took to running early in the morning with her twin sister Lisa to prepare for Saturday's district meet.
Some athletes did choose sports over music. Freshman pitcher Ashley Smith of Pusan American and her senior sister Jeni chose softball over choir. The Panthers are 7-5 and in second place in the league — and Pusan American is closing in June. "I wanted to make this season special for Jeni," Ashley said.
And with Pusan having just eight softball players, "if those two had auditioned (for music festival), the season would have been over," said Pusan American band director Jonathan Parker.
Mustangs solve the Kinnick puzzleIt took 12 matches but someone finally solved the puzzle that was the Nile C. Kinnick Red Devils girls soccer team.
Lisa Hart's goal 10 minutes into the second half Tuesday rallied the American School In Japan Mustangs from a 1-0 halftime deficit. They hung on for a 1-1 deadlock with the Red Devils, the first blemish this season on Kinnick's otherwise perfect ledger.
"We just couldn't hold the lead," Kinnick coach Nico Hindie said of the Red Devils.
"They're a good team," Hindie said of the Mustangs. "They're strong every year, big and physical. I definitely think they'll be tough at Far East."
Kubasaki strikers slog through rain for sweepThe daylong downpour at Nago, Okinawa, left standing water in parts of the field, making ground passing impossible. But the Kubasaki Dragons boys and girls soccer teams played through it. The boys improved to 5-2-1 and the girls to 4-3, with all three losses to Kadena.
Eric Isley scored two goals and Michael Derr assisted on two, helping the Dragons boys beat Hokubu Industrial 5-1. Rina Ihu's two goals boosted Kubasaki's girls over Nago 2-0.
"Super sloppy field. Nearly flooded," Kubasaki's boys coach Chris Kelly said. "It was as wet a match as I ever played."
Kelly and girls coach Terry Chumley said they tried to impress on their charges to not focus on the downpour and send as many passes as possible through the air, move the ball and attack on the outside.
"You can't worry about the things you can't control ," Kelly said: "the footing, balls getting stuck in puddles, the officiating. We adapted quickly to that stuff and came away with it."
Injuries still dogging Seoul American's boysThey have second place in the regular season locked up. Ditto second seed in this weekend's Korean-American Interscholastic Activities Conference Division I (large school) Tournament. But Seoul American's boys still haven't beaten the injury bug.
Falcons coach Steve Boyd held out injured sophomore striker Chris Churchwell; sophomore Daniel Burns saw limited action in Seoul American's 3-0 loss Wednesday at home to Taejon Christian International. The Falcons fell to 8-5.
"We've not had the same starting lineup all season," Boyd said of a team with at least four players sidelined by injury in every one of its matches. "Last year's KAIAC tournament went so well. I just hope we can do some good things this weekend and come away with some momentum heading into Far East" in May at Yokota Air Base, Japan.
---
---
---