Pacific sports roundup: Falcons finally field full lineup, reach Korea boys soccer final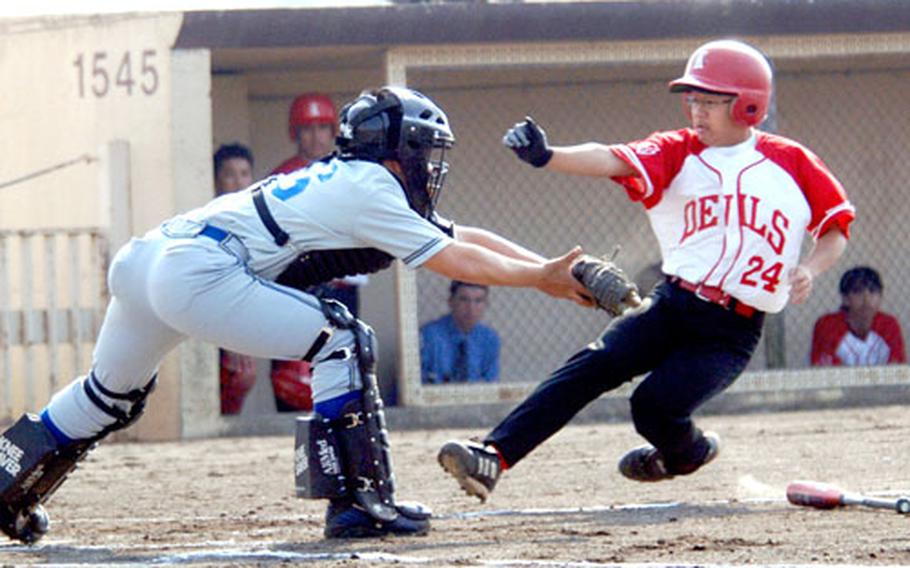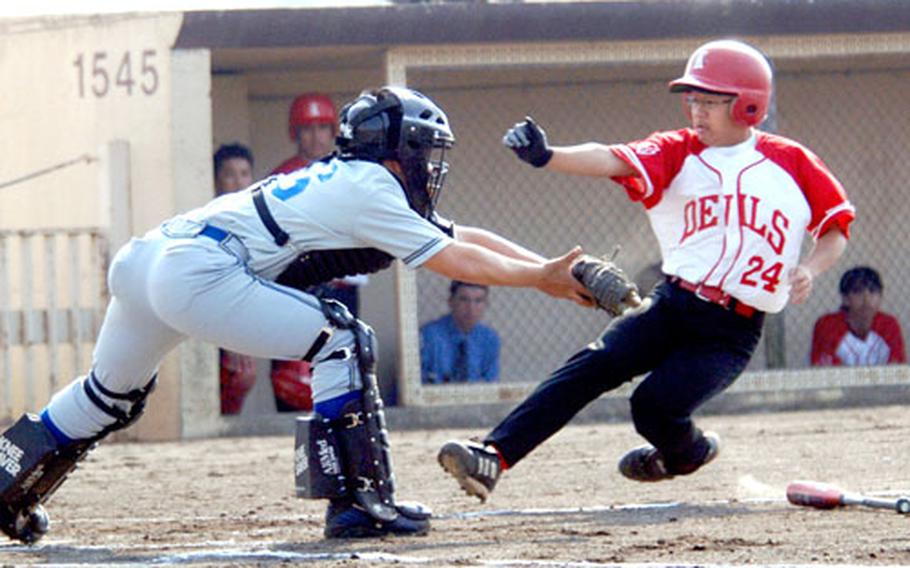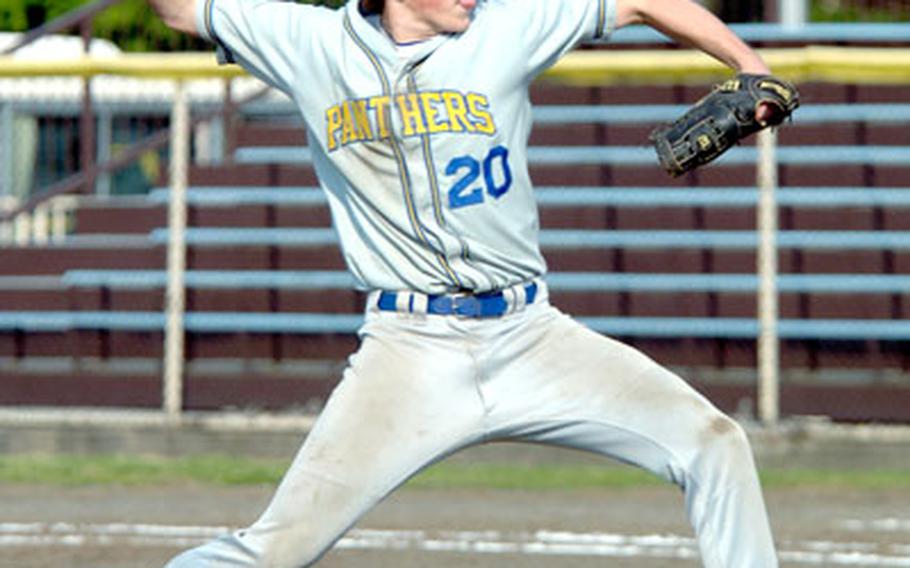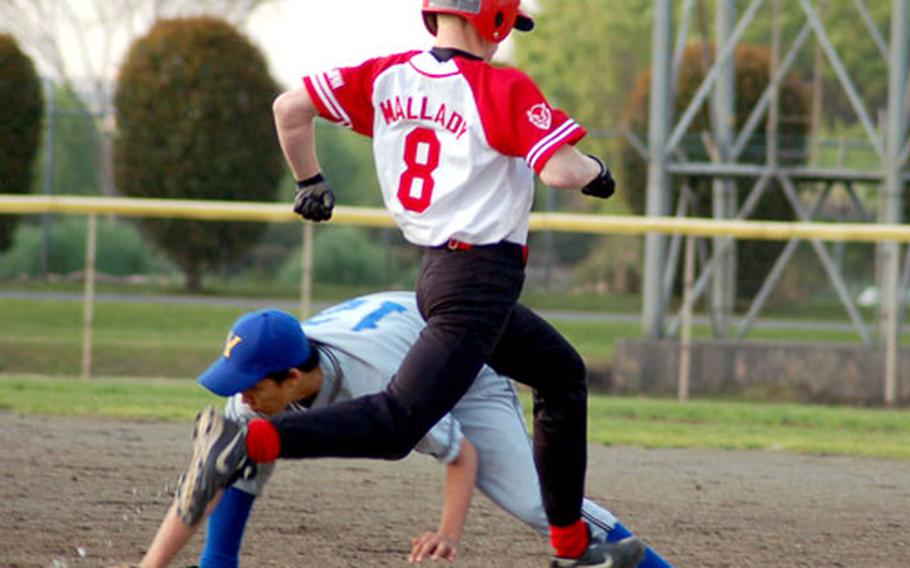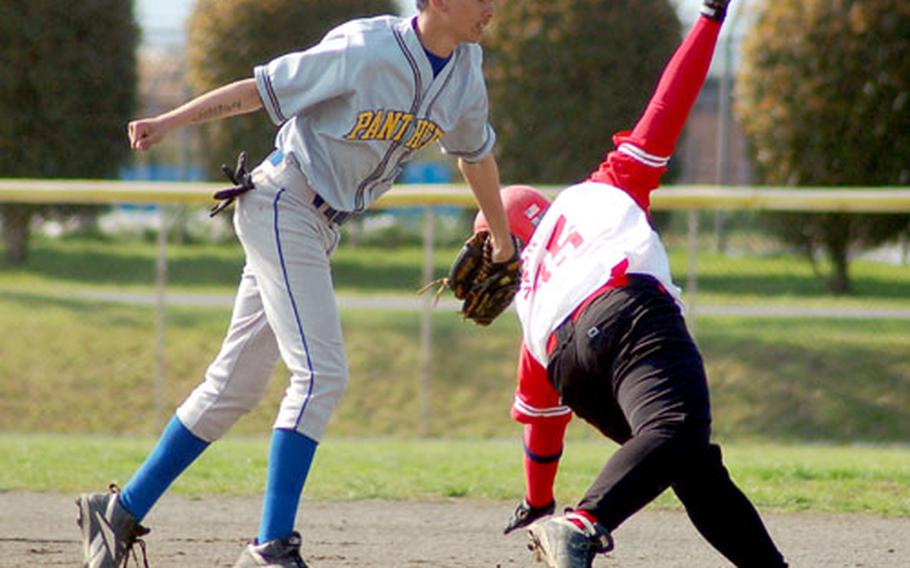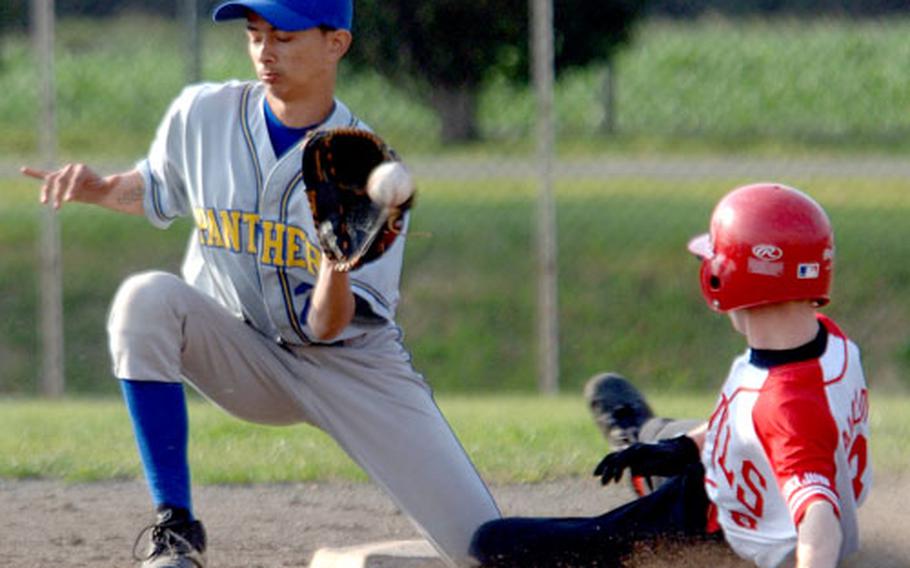 For the first time all season, Seoul American's boys soccer team fielded its full lineup.
It couldn't have come at a better time: Friday's opening day of the Korean-American Interscholastic Activities Conference tournament for large schools at Seoul's Falcon Field.
Chris Churchwell, hobbled by a knee injury much of the season, returned to the field and scored a goal in each of the Falcons' two matches, a 2-0 shutout of Taegu American and a 2-1 overtime triumph over International Christian-Seoul, which had beaten the Falcons twice this season.
"He makes such a tremendous amount of difference out there in the middle. He's everywhere," Falcons coach Steve Boyd said of Churchwell, who scored on a pair of headers.
The Falcons (10-5) still had to work, however, to reach Saturday's final against league champion Seoul Foreign (13-0-1).
After Churchwell gave Seoul American a 1-0 first-half lead, the Guardians rallied on Daniel Jung's penalty kick to tie it and send it to overtime. Three minutes into the extra session, Daniel Kim crossed the ball to Allen Chin, who headed it in for a "golden goal" and avenged the two losses to ICS-Seoul.
"We always felt that if we played with all our starters, we would be OK," Boyd said.
Seoul Foreign's players didn't have it easy, either. To tie, they needed a momentum-changing penalty-kick goal by Remco Rademaker who, with 34 goals, led the region in scoring. To rally past Taejon Christia International 3-2, they needed Patrick Byun's game-winner.
Only one of five matches Friday ended in a margin larger than two goals. "You want to talk about your edge-of-your-seat action. There were some great games today," Boyd said.
Seoul Foreign and Seoul American each met in Saturday's KAIAC large-schools boys and girls championship matches for the second straight year; the Falcons' girls beat the Crusaders, while Seoul Foreign's boys defeated the Falcons.
On Friday's Seoul American's girls cruised past ICS-Seoul 9-0 and over Seoul International 5-0, getting three goals each from Erica Anglade and Nykol Cabrera and two from Angye Law.
Meanwhile, Pusan American's boys fell just short of reaching the KAIAC small-schools title match, losing in Friday's semifinal 3-2 to Indianhead International despite two goals by Moses Joh.
Yokota, Kinnick split doubleheaderFriday was not a good day to hold an early lead if you were playing baseball at Yokota Park.
Trailing 7-6 in the fifth inning, Yokota tied it on Mark Dixon's solo homer and Kyle Shimabukuro followed with a solo shot to put the Panthers ahead for good, then they tacked on nine runs in the sixth to run away from Nile C. Kinnick 17-7.
The Red Devils returned the favor in the nightcap of the Japan Baseball League twin bill, surging from behind 8-4 with five runs in the seventh inning.
"What a night," said Yokota coach Brian Kitts. "Both teams showed a lot of heart. Each of them has a lot to be proud of."
In the second game's sixth inning, "it looked like Kinnick was finished but they came alive with their bats. ... they did a good job and showed great composure, just as we did in the first game," Kitts said. "We showed a lot of heart to persevere and battle back from a deficit."
Zama girls get good look at their futureWhile his team won its second straight match and continued to prepare for next month's Far East Class AA tournament on Okinawa, coach Victor Rivera also put his watchful eye on his Zama American Trojans girls soccer team's future.
Mostly freshmen who'll be returning next season played the final 60 minutes of Friday's 4-1 victory over Matthew C. Perry. Two, Holly Benton and Megan Godfrey, each tallied their first goals of the season.
"Next year will be a telling year," Rivera, coach of the 3-4-4 Trojans, said of the freshmen, who will replace seven graduating seniors. "That crop will be very important. But I was really impressed with our bench. It looks like we'll have a good team next year."
---
---
---