Pacific prep teams back in action after spring break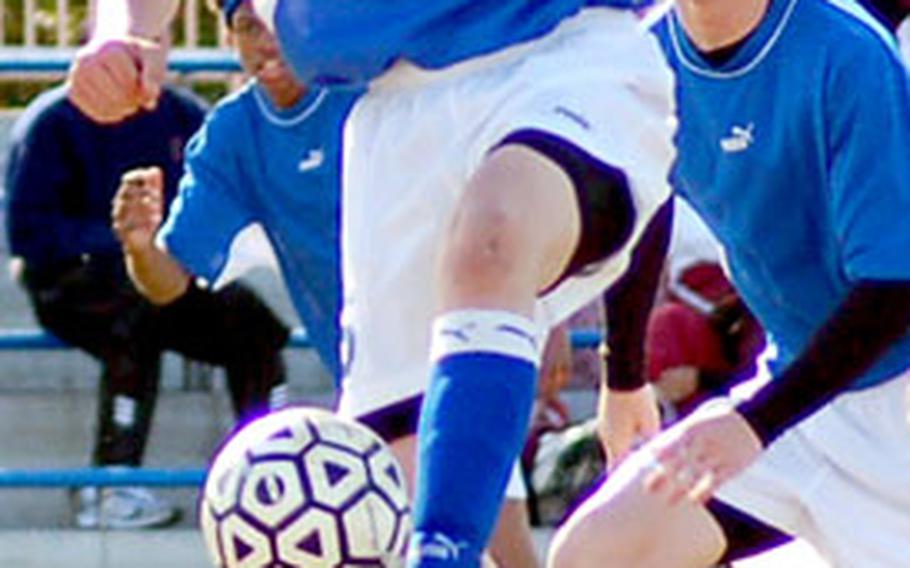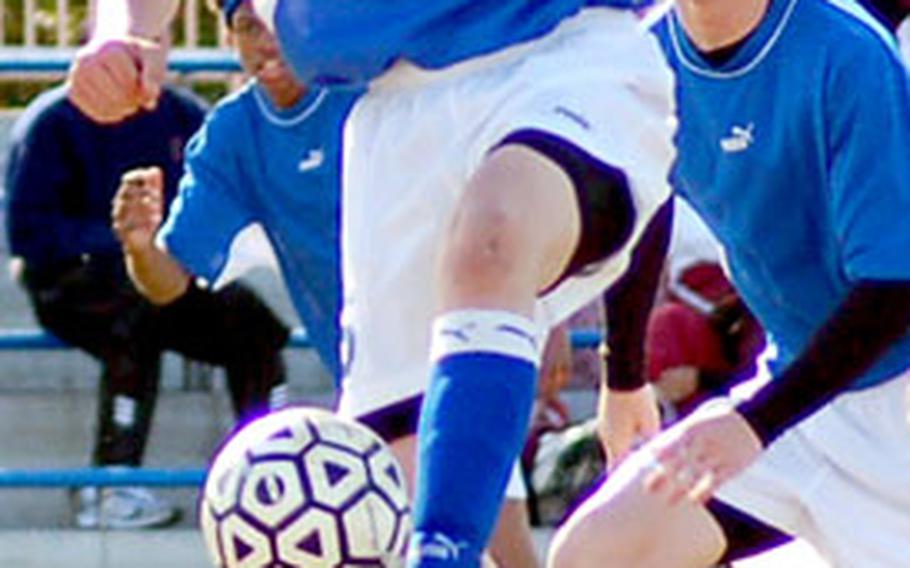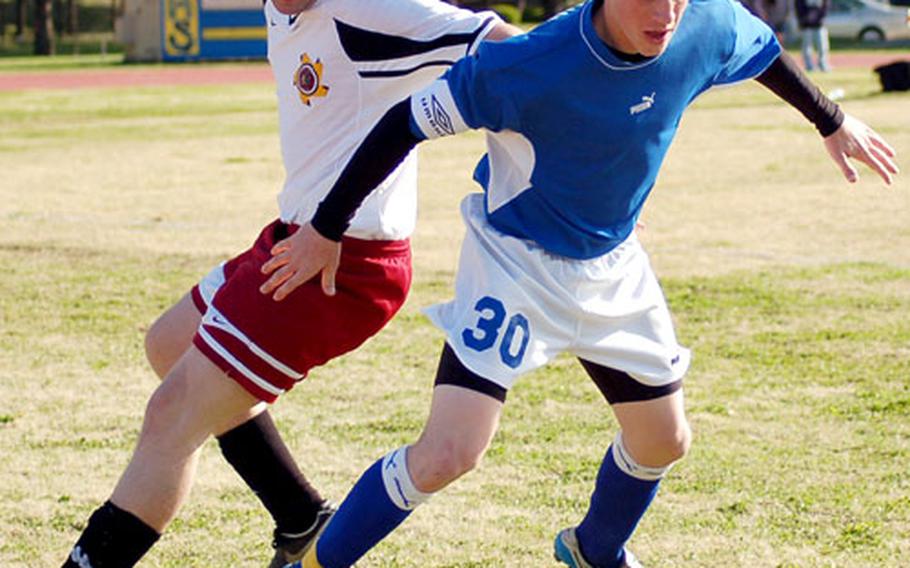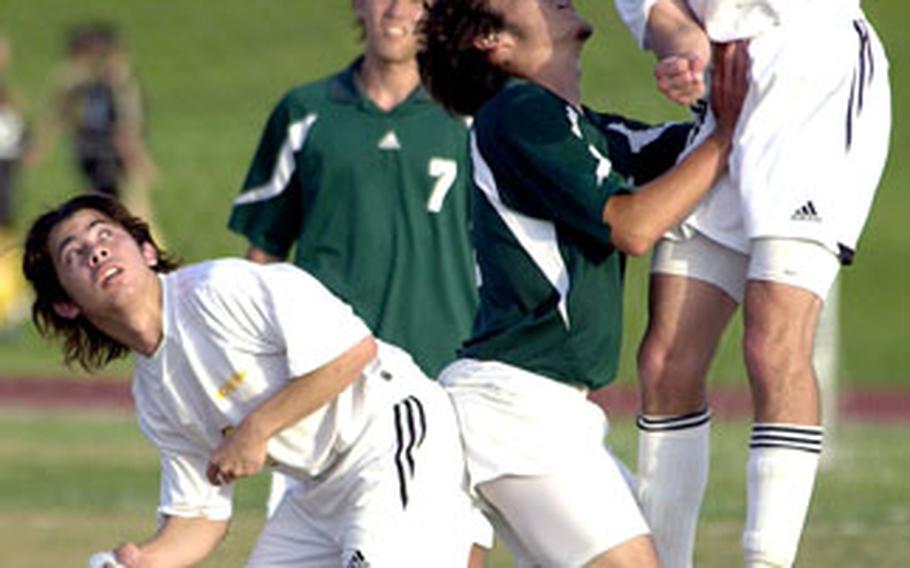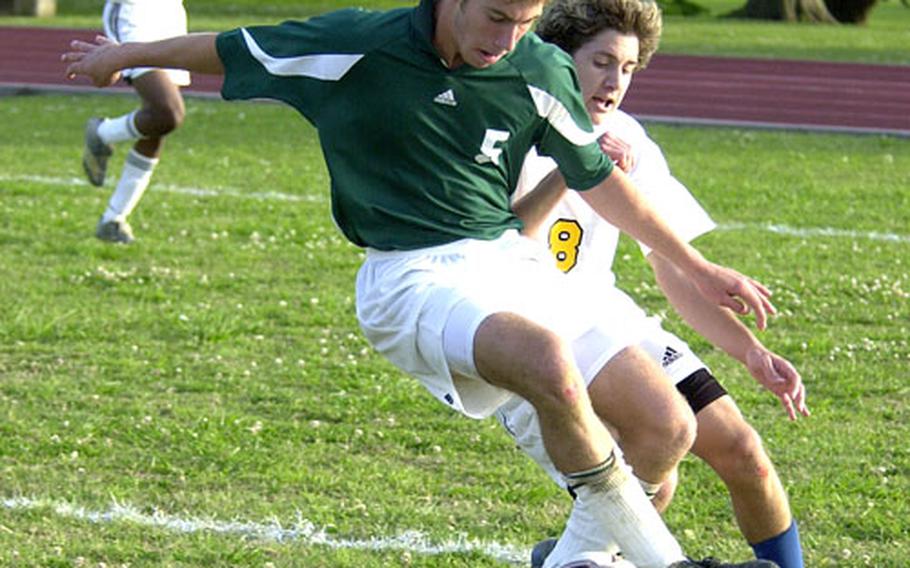 Throughout the Pacific they returned to the field of play, looking to shake off the rust and spring-break hangover following the week-long hiatus for Department of Defense Dependents Schools sports teams.
The results were mixed. But one common denominator held true among coaches from Misawa to Okinawa: concern about how their teams would respond.
For the most part, Monday was the first day of practice, games or any activity for teams since April 5, the last full day of classes before the break. Schools were in session a half-day on April 6 and off completely for a teacher work day on April 7. Then came the break.
Teams could not hold official practices and coaches told their charges to stay in shape on their own.
But once school returned to session, some teams, mainly in Japan and South Korea, found the weather keeping them from full workouts. Cold, rain and a spring phenomenon called "Yellow Winds" — clouds of dust blown by Siberian winds over the Mongolian Gobi Desert across the Yellow Sea into Korea — forced Seoul American's boys strikers indoors.
It showed, coach Steve Boyd said, in International Christian-Seoul's 2-1 Korean-American Interscholastic Activities Conference victory over the Falcons on Friday.
"It's always tough when you haven't done anything," Boyd said.
"It's been horrible for us weatherwise. No excuses, but it was obvious we weren't ready."
Weather also hindered Robert D. Edgren's boys, who hit the road for a Japan Soccer League match at Zama American on Friday after a week of miserable meteorology confined the Eagles indoors for practice all but one day.
"It was a huge concern for us," said coach Robert Victoria, whose Eagles shook off a slow start to rally past Zama American 3-2.
"The rust definitely showed in the first half. You could see it in our passing and in silly mistakes. But the guys picked it up and finished strongly in the second half."
Even those who could stage full week-long workouts found their skills had taken two steps backward over the week hiatus.
"We had too much of a break," Kadena girls soccer coach Hoa Nguyen said before his Panthers downed Kubasaki 6-2 in an Okinawa Activities Council match.
"The teamwork is still there but you lose a little speed, endurance and skills such as passing and dribbling during the break. It will take two or three weeks to get back to where we were" before the hiatus.
One squad that didn't seem concerned was Kadena's boys.
"You tell them to keep up their fitness level, to knock the ball around and to take it upon yourself to do it," said Michael Callahan, boys soccer coach at Kadena. "As a varsity player, you should be expected and able to do that."
But there was another reason the Panthers might have been expected to stay hungry over the break. They were to play the Dragons — the team that beat them 2-1 the last time they'd faced each other, on March 29 at Kubasaki — the Panthers' first regular-season loss in 2½ years. Payback was more than enough incentive, said assistant coach John Reay.
"We weren't worried," Reay said after the Panthers blanked the Dragons 2-0, evening their annual "Rumble on the Rock" series at one victory apiece with one tie. "We were anxious to get back on the field and right what had gone wrong. We put our heads down and worked hard, knowing we could work and play together like that."
---
---
---