Pacific H.S. roundup: Edgren boys score victory over Yokota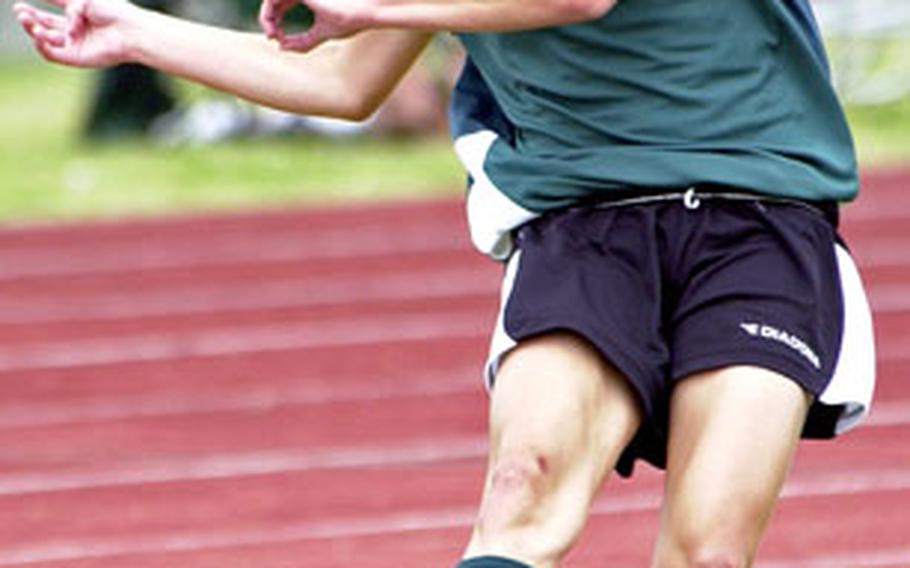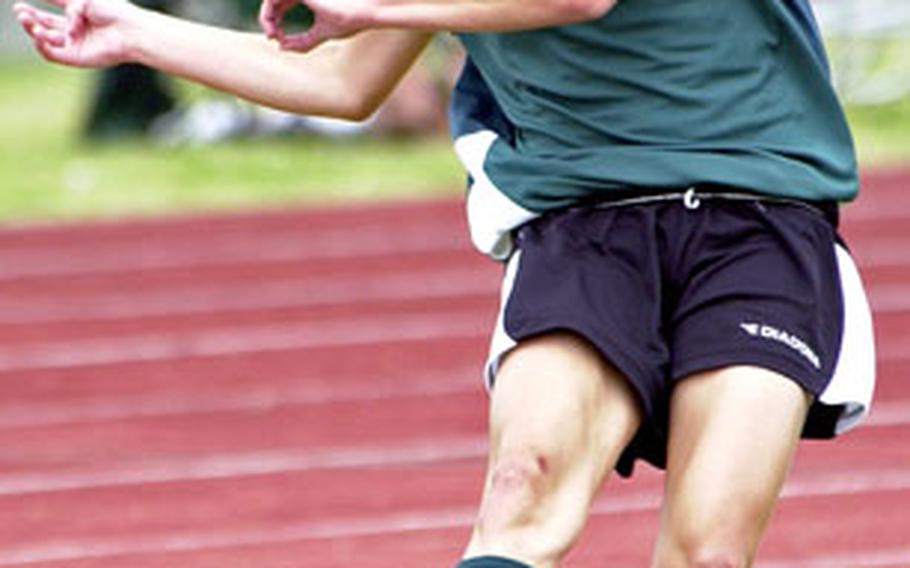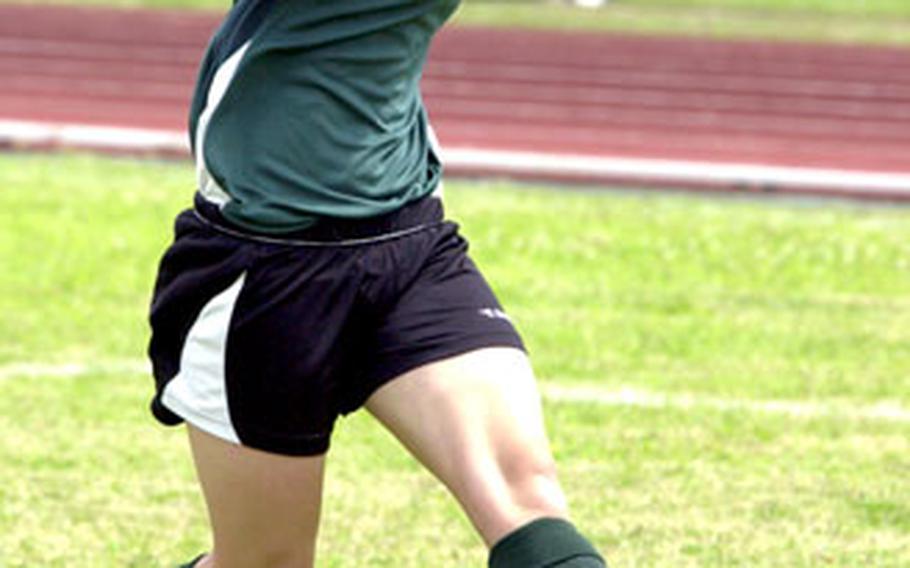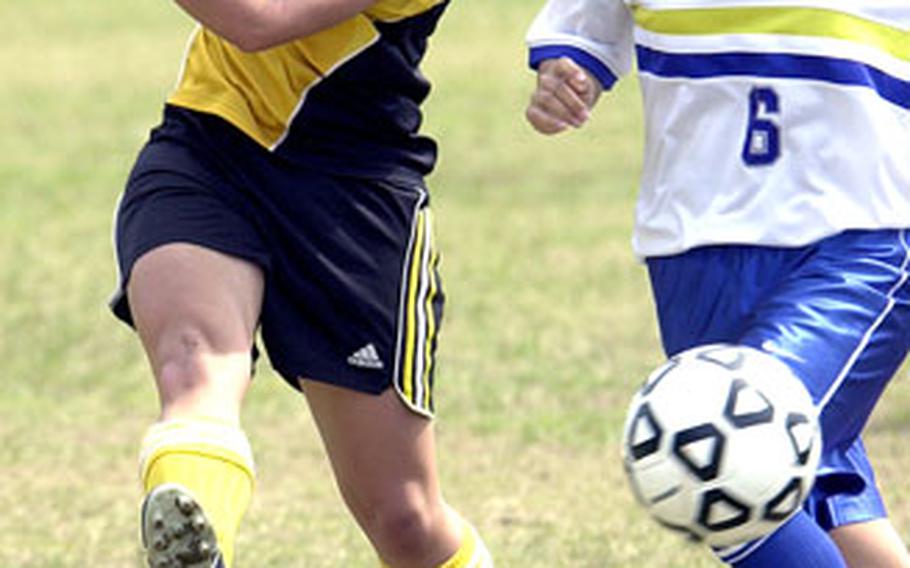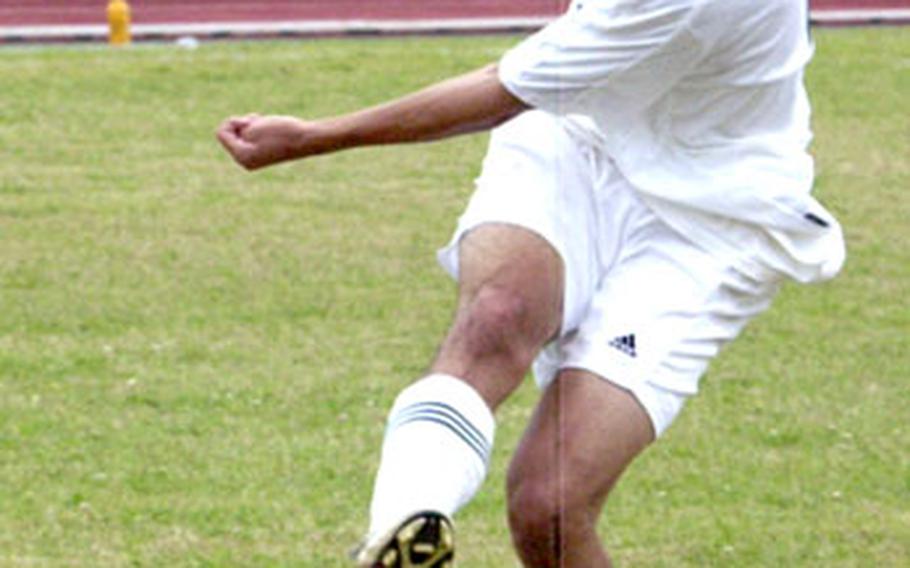 Playing to a tie against a Japan Soccer League power Friday wasn't good enough for the Robert D. Edgren Eagles boys soccer team. In fact, coach Robert Victoria said, it was somewhat disappointing.
So the Eagles made school history on a blustery Saturday morning at Misawa Air Base's Eagles Field: They beat Yokota in a regular-season Japan Soccer League game for the first time, 3-2.
"It was a shame we couldn't beat them Friday," Victoria said. "So the guys said to me that they vowed they'd come out and beat them today — and we did."
The Eagles (5-2-2) handed the Panthers their first loss in nine games; they're 7-1-1, still atop the JSL.
It was a "tale of two halves ... a matter of survival," Yokota coach Tim Pujol said of a battle in which wind played a decisive role.
The Panthers took advantage of the westerly winds that were at their backs in the first half. Andreas Cabral scored his 11th goal and Stefan Welch his seventh. Scott Monahan and Bronson Bailey recorded the assists.
Then with the wind at their backs in the second half, the Eagles responded. Rather, Patrick Pezoulas responded, scoring a natural hat trick to give him 12 goals on the season. Alan Jones assisted on two of the goals and Brandon Green on the other.
"It feels good," Victoria said of beating the 2001-04 JSL champions. "The guys … are playing as a team and they're happy. They never lose focus. They were down 0-2 at halftime and they came out strong. They never give up on themselves."
Kinnick girls coach: Edgren a threat to win Class A titleWhile Nile C. Kinnick's girls scored their fourth straight shutout of Edgren thus far this season on Saturday, it was a far cry from the Red Devils' 10-0 and 7-0 triumphs two weeks earlier on their home turf.
Kinnick topped the Eagles 3-0 on Friday and 4-0 on Saturday, games Red Devils coach Nico Hindie characterized as "much tougher." He also feels Edgren, which an enrollment drop moved to the Class A level, can make some serious noise in May's Class A tournament at Iwakuni Marine Corps Air Station.
"They're young, strong and have a good chance of winning Far East," Hindie said. "They're doing a lot of good things. Every time we come up here, they play us so tough."
Edgren finished the weekend 5-3-1, while Kinnick improved its JSL-leading record to 9-0.
Weather douses baseball, softball games in KoreaHeavy rain that began at mid-day put a damper on DODDS-Korea baseball and girls softball games Seoul American hosted at Yongsan Garrison's Lombardo Field FourPlex.
Seoul American's baseball game with Osan American was suspended in the first inning and will be made up on Thursday at Osan Air Base, said Cougars coach Rick Mitchell.
"We couldn't even make it out of the first inning. The game probably shouldn't have started at all," he said. "Fortunately, nobody hurt themselves."
In the two games played, Seoul American downed Taegu American 17-5 in 4 innings and Osan edged Taegu 9-5, also in four innings.
Similarly, Taegu American's girls softball games with Seoul American and Pusan American were scotched. Warriors assistant coach Bob Miller said the games tentatively have been rescheduled for April 22, when Taegu and Pusan will play each other twice; and on the 29th, when Taegu faces Seoul American twice.
In games that were completed, Taegu downed Osan 18-6, Seoul defeated Pusan 12-5 and Pusan topped Osan, though no score was available. In the tight race for first place, one game separates the top three. The Warriors now lead the league at 5-2, followed by Pusan (5-3), Seoul (4-3) and Osan (1-7).
"Talk about your drama building," Miller said.
Injuries impeding Kadena boys; Seoul American girls progressKadena Panthers boys soccer team members entered the season with a fire in their collective bellies, relentless in their quest to regain the Far East Class AA tournament title they lost in May after winning it in 2003 and '04.
But they're finding the early going just as rough as last season: Injuries are taking their toll. The latest: Senior Nathan LaGrave pulled a quadriceps in his right leg and junior Dean Harkum fractured a finger in his right hand.
And the Panthers endured one of their toughest weeks since the 2002 campaign. They lost to Kubasaki last Wednesday, for the first time since 2003, and their latest victory, 3-2 over Yokatsu, came in a penalty-kick shootout.
"Injuries. It's just like last year," said senior goalkeeper Ted Awana, himself sidelined for a few weeks.
Likewise, the Seoul American girls are winning (8-1) but also have battled injuries and illnesses. Senior Nykol Cabrera, junior Erica Anglade (ankle injuries) and senior Margaret Nures (pneumonia) will miss Wednesday's crucial first-place showdown at Seoul Foreign (8-0), which beat the Falcons 2-1 on March 22 at Seoul American.
"We're hurting for Wednesday," coach Lori Cannon said. "Not a good situation."
'Other' Abel doing much of the finishing for Kadena girlsJennifer Abel was overshadowed last season by her Pacific single-season scoring record-setting sister Dianne. But now, Jennifer is doing much of the scoring damage for the unbeaten Kadena girls soccer team.
In the Panthers' six victories, the junior has tallied 15 goals, four more than Dianne, who scorched the nets for 66 last year.
"She's my hero," Dianne said of her younger sister after Kadena swept a pair of matches on Saturday, shutting out Hentona 8-0 and blanking Naha Shogyo 7-0. Jennifer scored six goals and Dianne five in the two matches.
Jennifer is more than halfway to her 2005 season total of 29 goals. Coach Hoa Nguyen cited two reasons for her scoring increase.
Opponents "key on Dianne too much so that gives Jennifer a chance to shine," Nguyen said. "She's a good all-around player. She's played a lot of defense for me but she's up front now, learning a new trade and learning fast. As a defensive player, she knows how a defender thinks. And that makes her more dangerous."