Pacific H.S. roundup: E.J. King hoops teams collect repeat WJAA tournament titles
---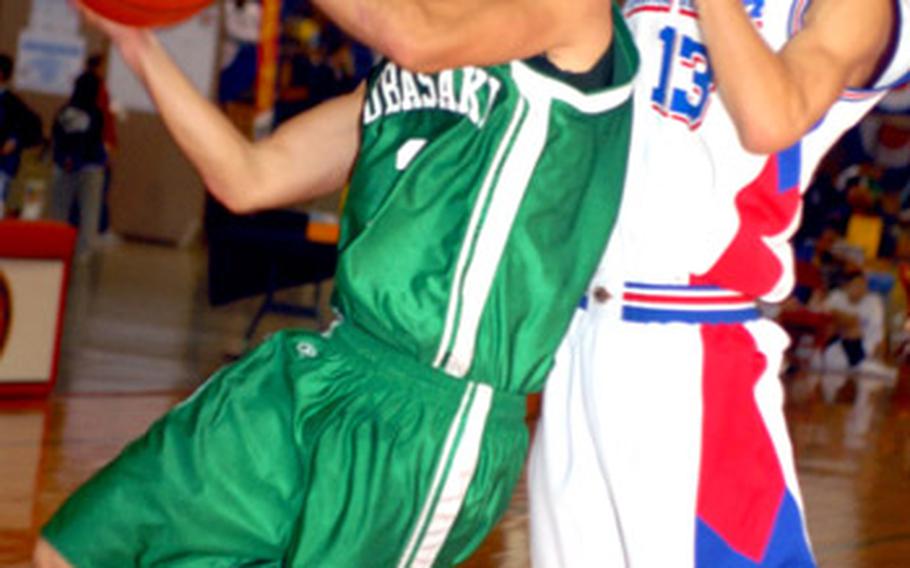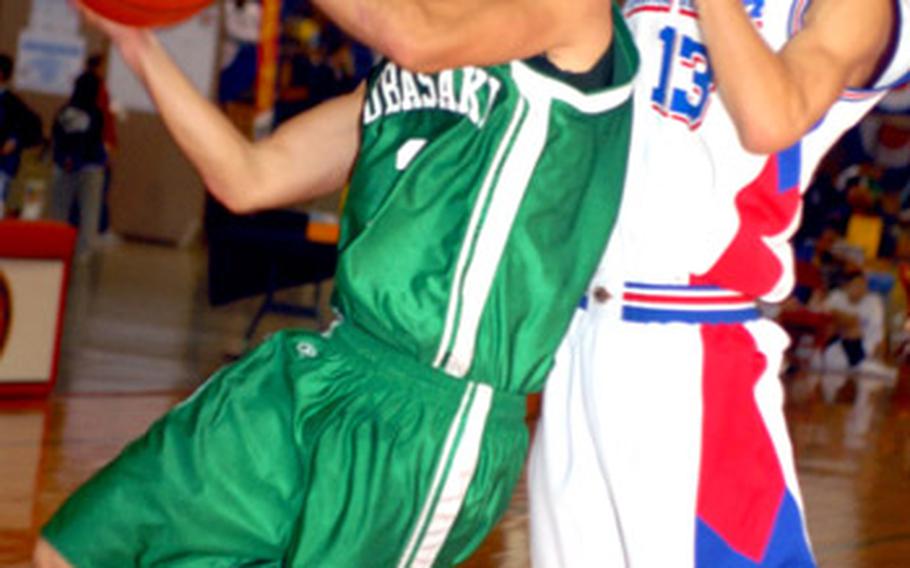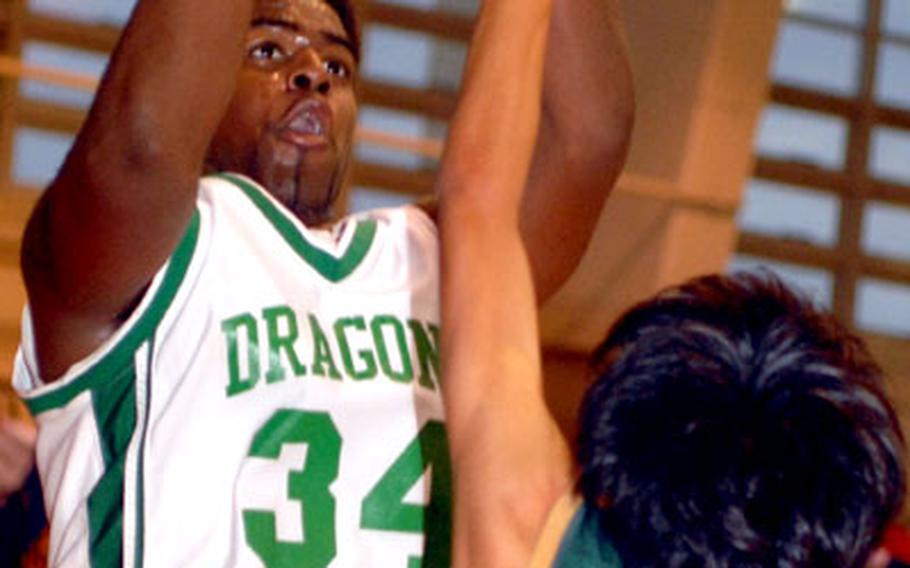 Winning Western Japan Athletic Association basketball tournament titles is becoming old hat for the E.J. King Cobras.
The teams traveled 10 hours by bus, the boys to Kobe and the girls to Osaka, and came away with repeat WJAA tournament championships at the expense of Canadian Academy in Saturday's finals.
"It was nice that we were able to do it," coach Daren Schuettpelz said after the boys won 71-36 at Canadian Academy, behind four core seniors, Fernando Rico, Dominique Johnson, Keith Williams and Marquis Singletary, who've been together four seasons.
"They're pretty thrilled."
Johnson's 25 points, Williams' 22 points and 12 rebounds and Singletary's nine rebounds "were key" to the victory, Schuettpelz said.
The play of sophomore Rizalina Suriben proved crucial in the girls' 30-26 victory over Canadian Academy in the title game at Osaka International School – E.J. King's second straight WJAA title.
Suriben had 12 points, six rebounds and four steals, as Canadian focused on bottling up her senior sister Kristia.
"They shut her down, and Riza rose to the occasion," Cobras coach Michael Seitz said. He also credited Samantha Bossert, who had six points and five rebounds. "Sam gets her points and rebounds every game. She's consistent across the board."
Cobras wrestlers take 'fellowship' to heart at MisawaWhen Robert D. Edgren in northern Japan named its wrestling tournament Saturday a "fellowship dual," it probably didn't have E.J. King's and Noheji's undermanned teams in mind.
E.J. King arrived at Misawa Air Base with four wrestlers after a long train and two-flight journey from Sasebo Naval Base; Noheji came from one stop down the Tohoku rail line with six in tow.
The teams combined forces, and both event organizers and King coach Thomas Wright called the experience "rewarding."
"It was nice to have almost a full team," Wright said of a squad that includes transfer Craig Bell of Matthew C. Perry and defending Far East champion David Heitstuman. They spent time trading tips with their Japanese counterparts, even working out with them between duals.
"It made us more competitive, and it was good for our kids to wrestle with Japanese from this area," Wright said. "I wish we had four schools in Kyushu to do that with."
The tournament was held despite more than 20 inches of snow that fell in the preceding three days. Nearby Taneichi High School took first place in the tournament, followed by Aomori High School and host Edgren.
Japanese team astounds with long-distance shootingEyes throughout the Foster Field House kept turning toward jersey No. 7 of Kitanakagusuku's boys basketball team.
Ryuichi Kishimoto made three-pointer after three-pointer as Okinawa's No. 1-rated high school team beat Kubasaki 115-95, ending the Dragons' reign as Okinawa-American Shootout tournament champion.
When the fireworks were done, Kitanaka hit 18 three-pointers, 11 by Kishimoto.
"Only 18?" Kubasaki senior Michael Bennett said. "It seemed like more."
It was like that all weekend in the 16-team tournament, featuring 12 Japanese teams and Kadena's and Kubasaki's girls squads.
Not as large and physical as their American counterparts, Japanese teams have long relied on quickness and shooting accuracy.
"They can fill it up," said Bob Driggs, who has coached Kubasaki's girls since the American schools began playing Japanese teams in 1985.
"They play good team ball. Our kids see those fundamentals and good team ball and hopefully it will rub off on some of us."
How does a team stop that sort of attack?
"You have to extend your defense, take away their threes, limit them to one shot and weather their storms," Kubasaki coach Jon Fick said. "They'll have their storms when they score a lot in bunches. The more shots they get, the more points they get; that's their philosophy."
Zama, Kinnick wrestlers should 'surprise' in Far EastZama American and Nile C. Kinnick have been "off the radar," one coach said, for much of the season, and the teams finished third and fourth in the field in Saturday's St. Mary's International School Invitational Wrestling Tournament.
But don't overlook Zama American, which got gold medals from 215-pounder Daniel Polaski and heavyweight Steven Wood, and Kinnick, with golds from Cameron Butts (135) and Philip Bayani (141), in the Far East meet Feb. 13-16 on Okinawa.
"They're going to surprise some people at Far East," Yokota coach Brian Kitts said. "Their coaches have been bringing these kids along well."
Falcons JV girls take court in place of varsityWith an average victory margin of 53.8 points in 10 Korean-American Interscholastic Activities Conference games, Seoul American coach Charlotte Hicks fielded JVs for Saturday's 52-31 victory over Yongsan International-Seoul.
That came a day after the Falcons routed Korea International 59-5, a game that Hicks said was "painful." She also announced her intention to field JV players for the rest of the KAIAC regular season, and to play games against more competitive Korean and military teams.
"I will have the practice, but no more blowouts," Hicks said.
---
---
---
---