Pacific H.S. roundup: Daegu's Spencer turns up scoring
---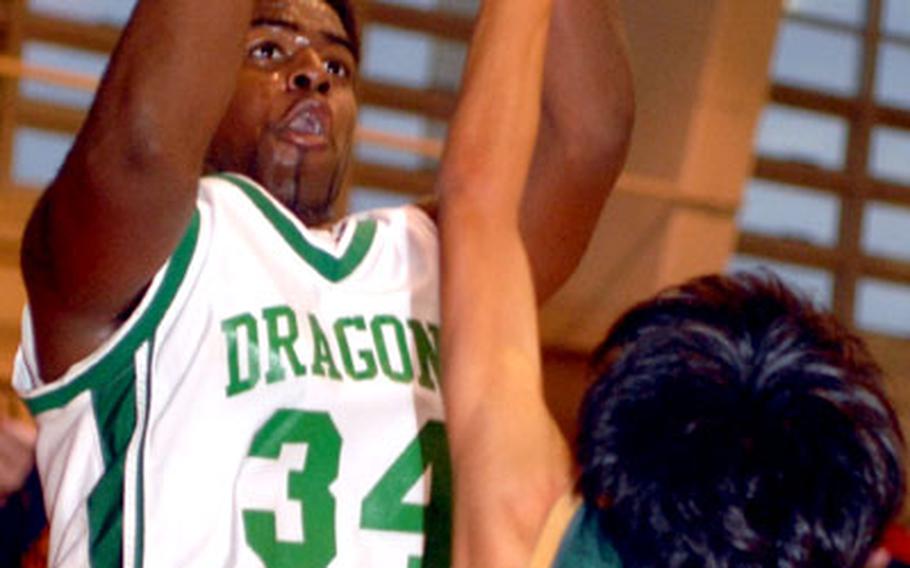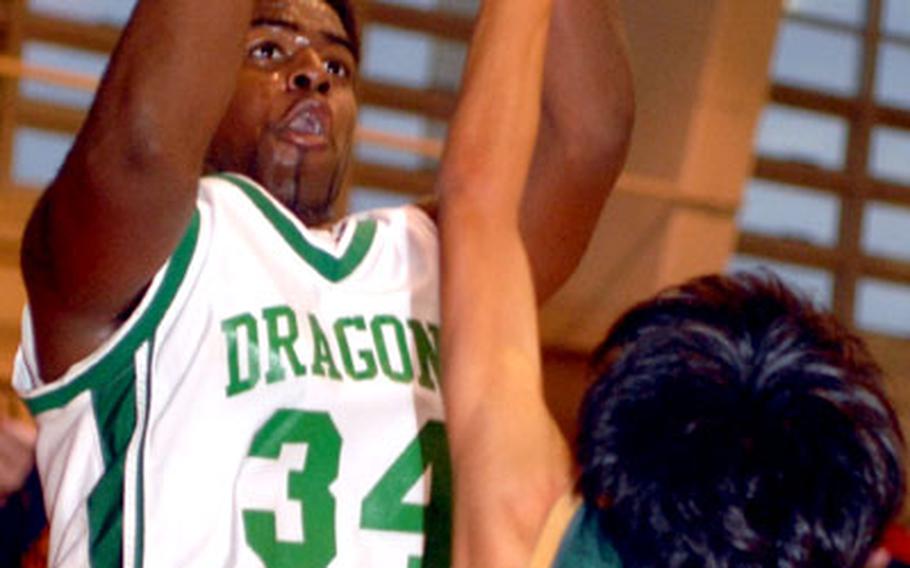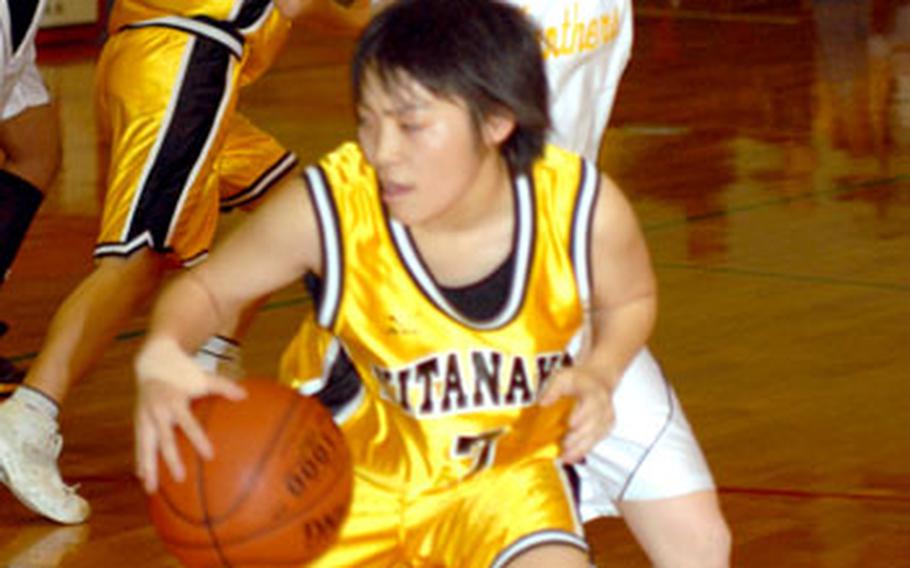 As Daegu American's boys basketball team prepares for postseason play next month, one of its key weapons has picked a good time to get hot.
Senior Brandon Spencer had averaged 17 points and 12 rebounds before the holiday break, but he has upped his scoring average significantly since the New Year — 120 points in four games, 30 points per game, as the Warriors have won three of their four games in 2008.
"We're sort of trying to get the entire team tournament-ready," coach Phillip Loyd said of next month's Korean-American Interscholastic Activities Conference Division I and Far East Class A tournaments.
"But he is a special player," Loyd said of Spencer, a stateside transfer who has helped lead the Warriors to six victories in their past seven games.
His latest effort: 36 points, 14 rebounds and six assists in the Warriors' 73-50 victory Friday at Osan American.
Osan snaps Warriors girls' winning streak at sixDaegu's girls suffered their first loss since Dec. 16, falling 28-24 at Osan in a game during which the shot clock didn't function.
"It changes the pace of the game," said coach Michelle Chandler, whose Warriors fell to 6-5 after winning six straight. "We needed to play in a close game. They'll learn from games like this and I want them to learn."
Junior Celine Baldevia scored 14 points to pace Osan (10-5, 5-5), which "missed a lot of easy shots inside," coach Bruce Barker said.
Yokota's Thomas 'all the way back' from ankle injuryFor months, Yokota junior Lauryn Thomas worked her way back, patiently but painfully, from an ankle injury she suffered last spring during the Far East Class AA Soccer Tournament.
Since the first of the year, Thomas has averaged 11 points, and scored 13 in Friday's 46-27 Panthers victory at Zama American. Yokota improved to 13-2 and 8-0 in the DODDS-Japan Basketball League, surging 3½ games ahead of the Trojans (4-3, 7-6).
"She's all the way back," Panthers coach Ric Cabral said.
Seoul American's DeFrancisco enjoys 'breakout' performanceFor three seasons, Chris DeFrancisco has been known as one of Seoul American's primary outside shooting weapons. But coach Steve Boyd wanted more from his senior guard, who's also one of the team's prime foul shooters.
So Boyd told DeFrancisco to drive more prior to Friday's 78-39 victory over Korea International. The result — a 20-point, 14-rebound performance, the latter a career high with most of the points coming from inside the three-point arc.
"We all know he can shoot. I was looking for more of an overall game from him," said Boyd, whose Falcons improved to 11-0 in KAIAC and 35-6 overall. "I wanted him to take it inside more. I told him I expected to see it and he did it tonight. Plus 14 rebounds, that says a lot."
Kadena dials up speed in Okinawa-American shootoutThey endured a pounding against GI teams in last weekend's 14th Martin Luther King Invitational Tournament. On Friday, Kadena's boys and girls teams found the tempo much faster as the 2nd Okinawa-American Shootout for high school teams began at Foster Field House.
Whereas the military teams in the MLK played much more physically, the Japanese teams Kadena faced this weekend, along with Kubasaki, play a full-court, press-and-transition style.
"It's way different," Kadena junior center Jamil Barney said. "All this is is running up and down the court in a few seconds. The physical game is a little slower."
"They push the ball, transition to defense really well, and they man up, no matter how big" the opponent, Kubasaki girls coach Bob Driggs said. "If you don't adjust, that score can get away from you quickly."
But the combination of physical education one weekend with conditioning and speed education the next weekend can only help the Dragons and Panthers get ready for Far East Class AA tournament play, Barney said.
"It's what we need," Barney said. "No better preparation than game preparation. This is very helpful."
---
---
---
---