Pacific H.S. football: Islanders overtake Samurai to remain unbeaten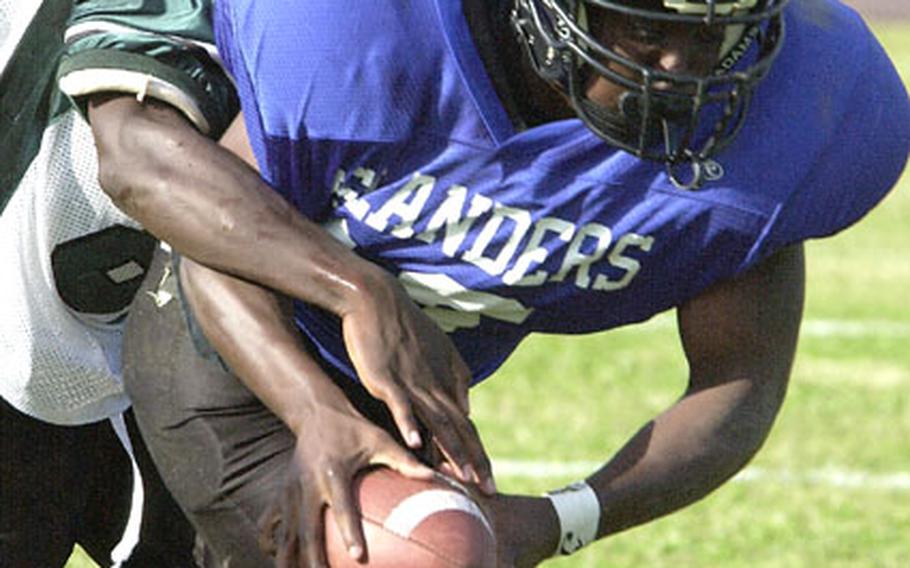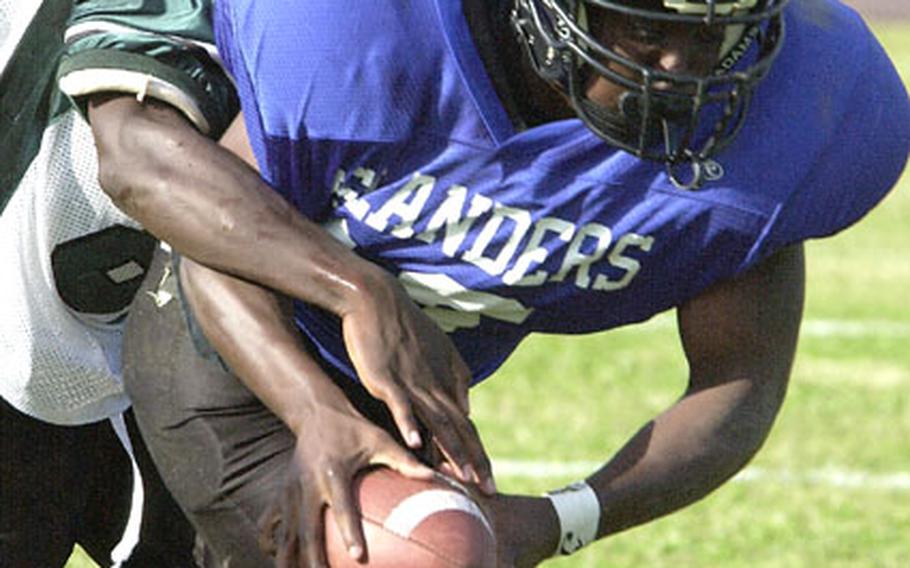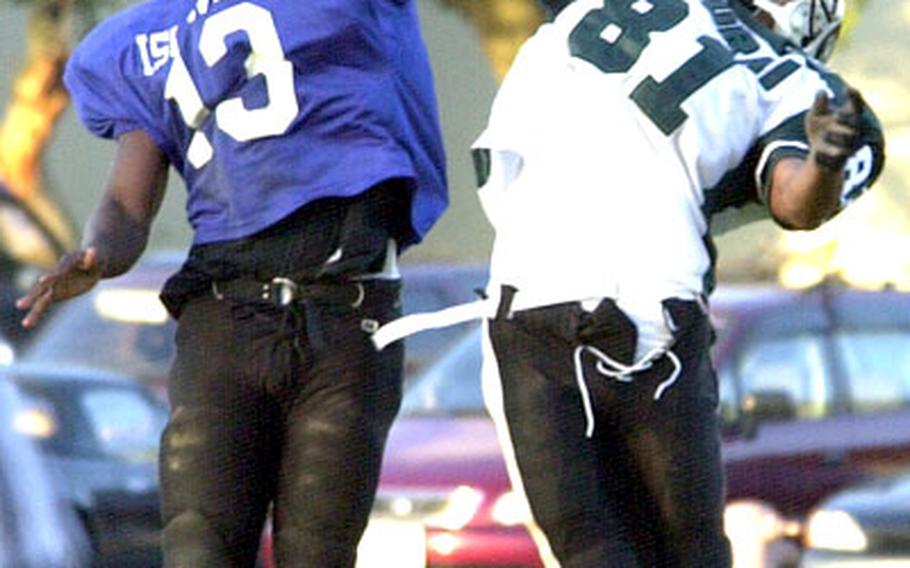 Keith Loving and the Kadena Islanders achieved their goal of an unbeaten Okinawa Activities Council regular season — but not before the Kubasaki Samurai almost made their worst fear come true.
Loving rambled 54 yards for a touchdown with 3:46 left as the Islanders rallied from a 14-7 halftime deficit for a 17-14 victory Friday. The Islanders finished the season 6-0 while handing the Samurai (3-3) their second straight loss.
Later Friday, the Kadena Buccaneers (3-3) clinched the second seed in the island playoffs starting next Friday, as Darnell Womach ran for two touchdowns in a 26-13 victory over the Kubasaki Shogun (0-6). The Islanders face the Shogun and the Bucs play the Samurai in Friday's semifinals.
And at Misawa Air Base, Japan, the Zama American Trojans' offense broke out handsomely, racking up six touchdowns and wrecking Robert D. Edgren's homecoming 38-7.
Kadena Islanders 17, Kubasaki Samurai 14
At Kadena Air Base, Okinawa, Loving scored both Islanders touchdowns, including a 13-yarder in the first quarter for a brief 7-6 lead, and racked up 223 yards on 21 carries, increasing his season totals to 780 yards and 10 TDs on 100 attempts.
That helped overcome an 11-for-22, 155-yard, two-touchdown passing day for Samurai quarterback Justin Daugherty. He hit Stephen Thompson for a 6-yard first-quarter score and an 87-yarder to open the second period.
"I hope this is a wake-up call," Islanders coach Sergio Mendoza said. "We came out flat in the first half. The Samurai came to play. They played a heck of a game. They caught us on a couple of deep balls."
Ted Awana sliced the lead to 14-10 with a 32-yard field goal with 9:21 left. Stcyr Madayag then squelched a Samurai drive with his second interception of the day, prompting Loving to approach the coaching staff, confident he could give the Islanders the lead for good.
"Keith came to us and said he could get it in, and he did," Mendoza said.
"That's the mark of a champion. They came back on us like champions," Samurai coach Fred Bales said.
Loving finished with 259 all-purpose yards, Jon Robinson intercepted a Samurai pass and Greg Munroe recovered a fumble. Jake Bilyew had the Samurai's only takeaway, an interception.
Kadena Buccaneers 26, Kubasaki Shogun 13
At Camp Foster, Okinawa, Womach highlighted a 215-yard, 17-carry performance with a 90-yard second-quarter TD romp during which he broke three tackles, nearly fell at midfield, then regained his balance and kept going.
Womach also scored from 6 yards out in the first quarter. Alex Mierzejewski added a 30-yard field goal and Tyler Schmidt carried 4 yards for a touchdown. Jacob Love intercepted two passes for the Bucs.
Rafael Mew tried to rally the Shogun, sneaking 1 yard for a TD, then getting a 3-yard scoring run from Terrell Chavis in the closing seconds.
Mew went 8-for-20 for 100 yards, ran seven times for 32 and had an 18-yard return. Sean Sutherland ran 25 times for 78 yards and David Motu recovered two Bucs fumbles.
Zama American 38, Robert D. Edgren 7
Behind the power running of fullback Chris Johnson and several long gainers by Donovan Nance, the Trojans got into the Japan Football League victory column, snapped a two-game skid and handed the struggling Eagles their third straight loss.
Johnson ran for two touchdowns, Nance added two more and Stephen Moore capped the contest with an 80-yard burst.
"The kids finally put together four quarters of football," offensive coordinator Ray Oxman said. "It took eight weeks to get everybody on the same page — offense, defense, special teams. In our huddle after the game, the kids realized this is what they should have been doing all season."
Zama scored the game's first 30 points before the Eagles broke the shutout with four minutes left on Terry Ashton's 18-yard touchdown pass to Charles Whatley. The Trojans also avenged a 14-12 loss to Edgren on Sept. 18.
---
---
---