Pacific Athletes of the Week: Oct. 20, 2011
---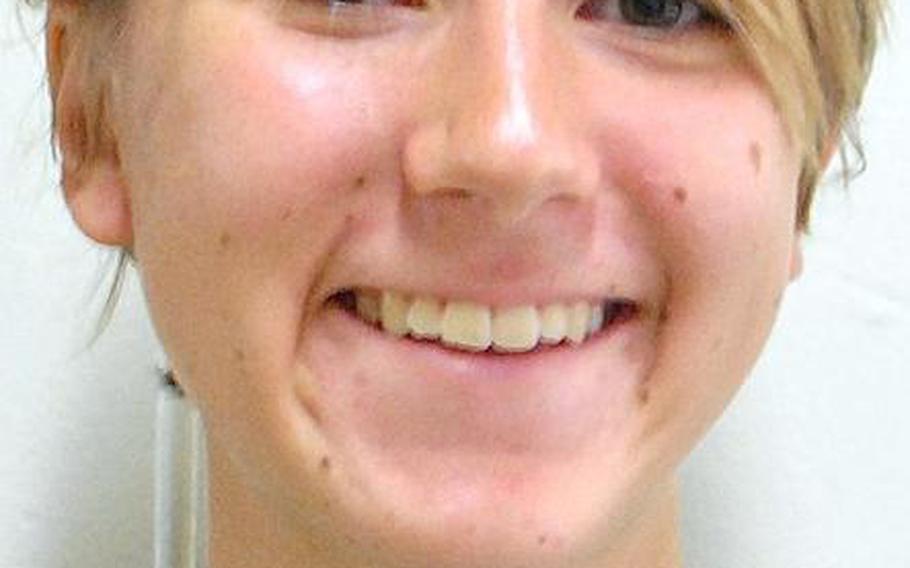 B.J. BryantOsan American football
Last week — Ran for three touchdowns and posted DODDS Korea's fifth-highest single-game rushing total as the Cougars beat two-time league and reigning Far East Division II champion Daegu American, 35-25, on Friday at Osan's Cougars Field.
Bryant, a senior, ran 21 times for 305 yards, scoring his three touchdowns on runs of 60 yards or longer. The victory was the first in 10 games for Osan under coach Aaron Mundy; the Cougars hadn't won since Oct. 24, 2009, at home (28-26) over the same Warriors.
Mundy refers to Bryant as a leader by example. "Everyone we play knows he is our offensive weapon, but even though they know he's coming, it's very difficult to stop him," Mundy said. "He is a fun-loving kid who knows how to flip that switch come game time."
Amanda HendersonSeoul American cross country
Last week — Recorded the fastest time in any Pacific meet this season, boosting the Falcons to victories in their final three dual meets of the Korean-American Interscholastic Activities Conference. Seoul American's girls have not lost a regular-season dual meet in coach Steve Boyd's four seasons, a span of 72 meets.
Henderson, a senior, two-time reigning KAIAC and defending Far East meet 3.1-mile individual champion, was timed in 19 minutes, 56 seconds Saturday in the league's final regular-season meet hosted by Yongsan International-Seoul. Henderson hasn't lost in 38 straight dual meets, including last year's KAIAC and Far East meets.
Boyd considers Henderson, who serves as team captain, among the "top five percent of the hardest-working athletes I've ever coached. She's always seeking ways and advice to get better. She's friendly, unassuming, a pleasure to work with in the class and on the course and has very supportive parents."
---
---
---
---