Pacific Athletes of the Week: Dec. 9, 2010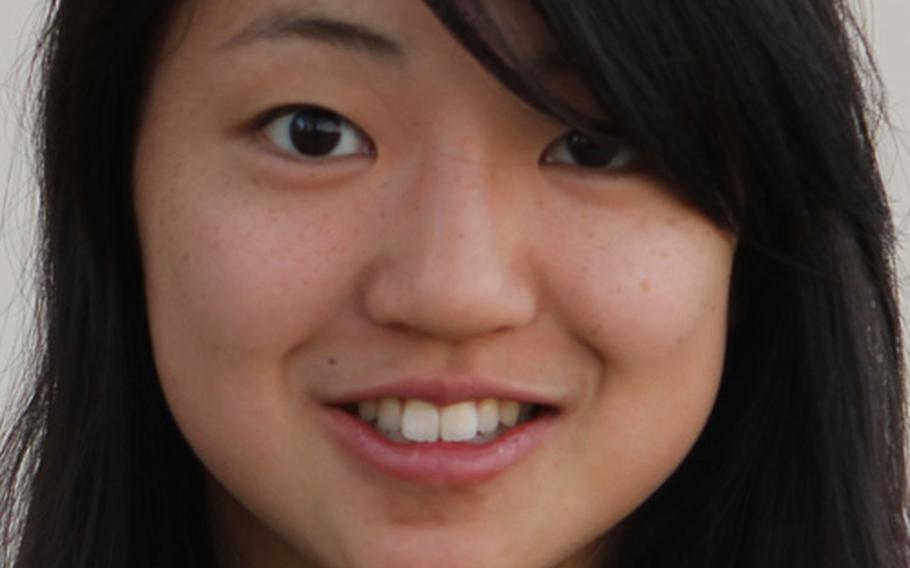 Tomiwa AkinbayoBasketballSeoul American
Last week — Averaged 18.5 points, 14 rebounds and 5.5 blocked shots per game as the Falcons broke out of the gate with two road victories to open their Korean-American Interscholastic Activities Conference Division I season.
Akinbayo, a junior, had 22 points, 16 rebounds and eight blocks on Friday as the Falcons won, 82-40, at Taejon Christian International. The next day at Pangyo, Akinbayo netted 15 points, 12 boards and three blocks as the Falcons routed Korea International, 67-25.
Coach Steve Boyd describes Akinbayo as a "great asset to our program."
"Tommy is a great kid with super work habits and a positive attitude," Boyd said. "He is always looking to improve his skills and ways to make our team better. He is an excellent student who has the respect of his peers, coaches and teachers."
Yurie TanakaWrestlingZama American
Last week — Became just the third girls wrestler to win a gold medal in a Japan high school tournament and helped the Trojans to a third-place team finish in the Japan preseason tournament at Nile C. Kinnick High School, Yokosuka Naval Base.
Tanaka, a senior in her second year on the mat, pinned Habu Earney of Robert D. Edgren in 40 seconds in the quarterfinal, Ryo Nagai of St. Mary's International in 38 seconds in the semifinal and caught American School In Japan freshman Callan Murphy with a head-in-arm hold for a pin in 1 minute, 35 seconds in the gold-medal bout.
Tanaka placed sixth in the 2010 Far East tournament and spent much of the offseason and part of the summer working with coach Chris Iredale and her teammates "and it really shows. She has improved 200 percent," Iredale said. "She struggled with it last year, but stuck with it. She is bound and determined to prove herself in every endeavor."