Owens, 3 Lions head All-Europe hoop team
by
Rusty Bryan
March 30, 2011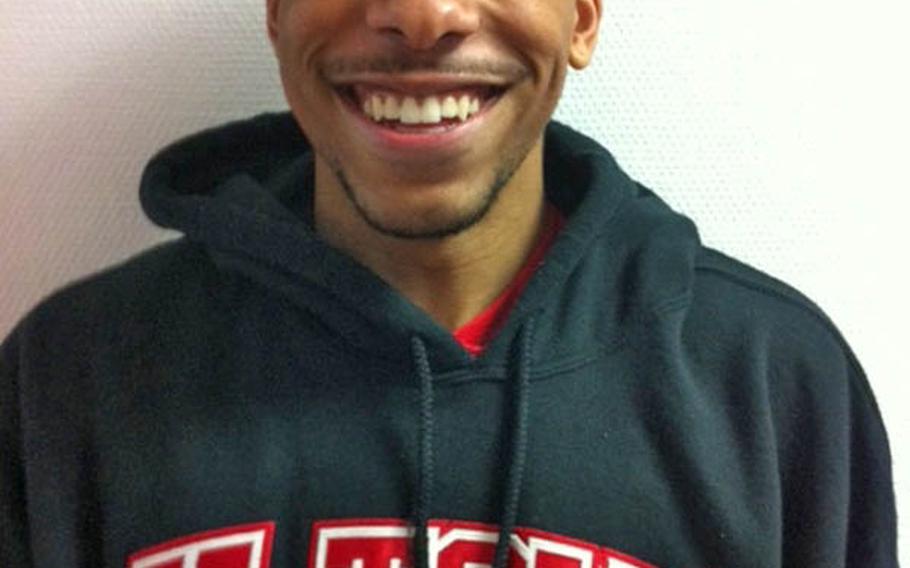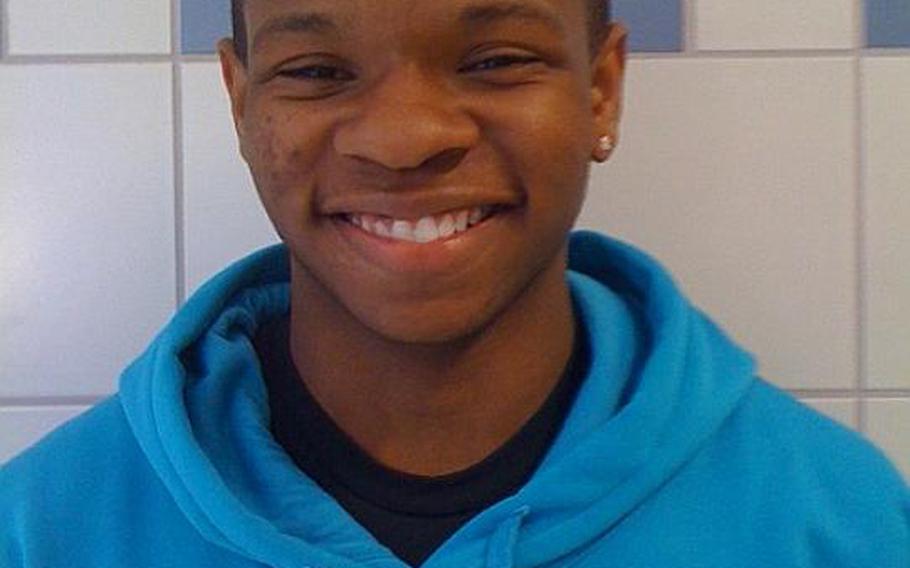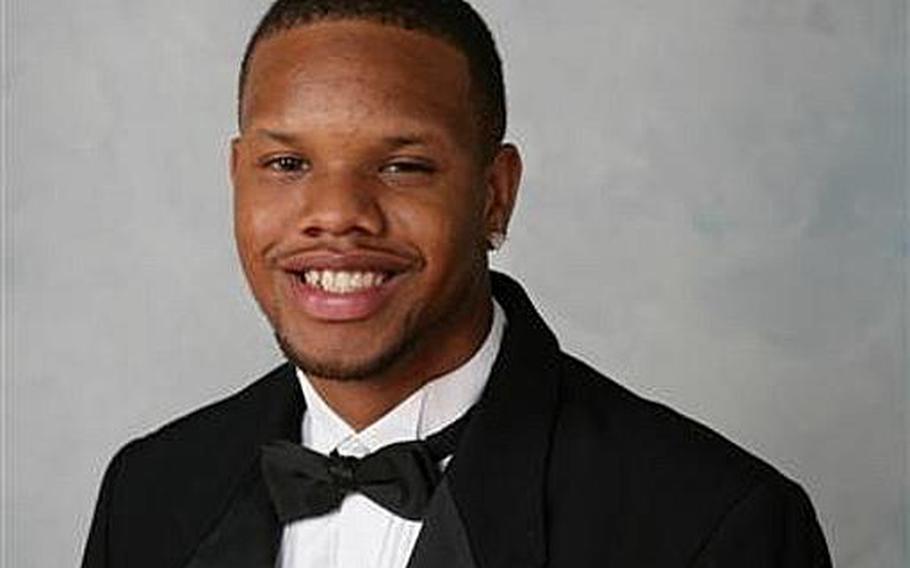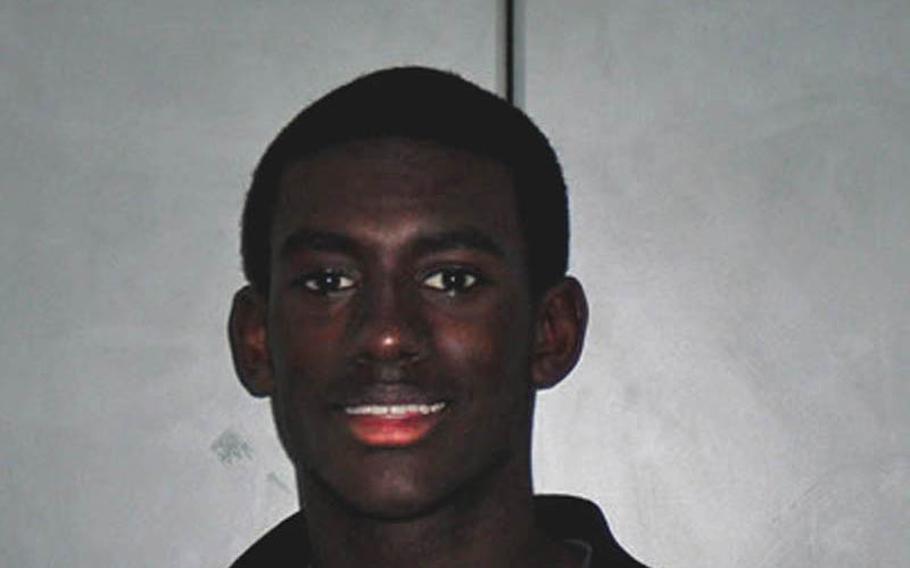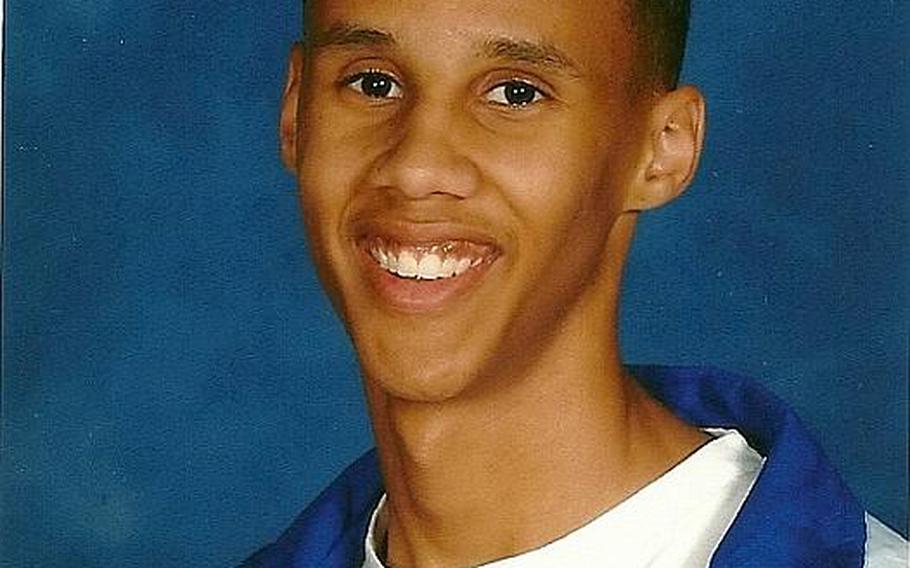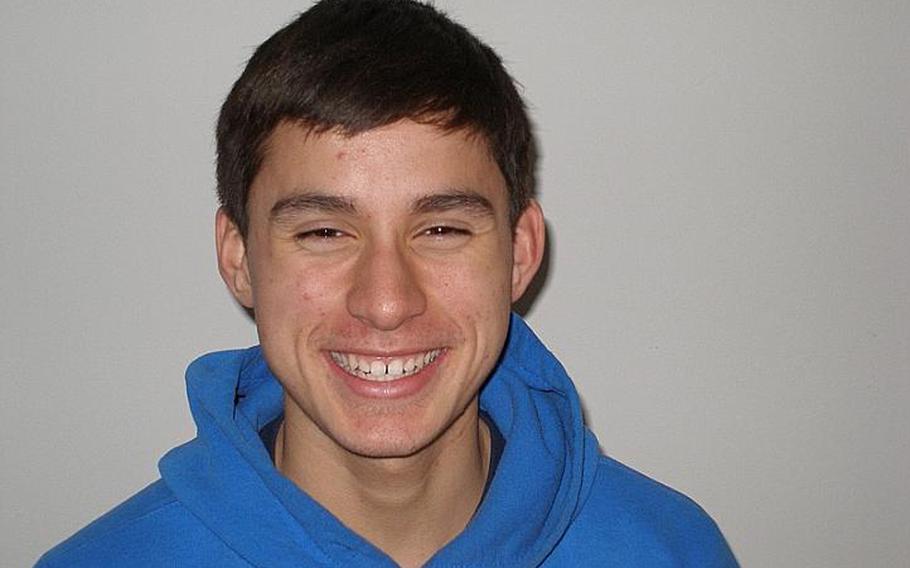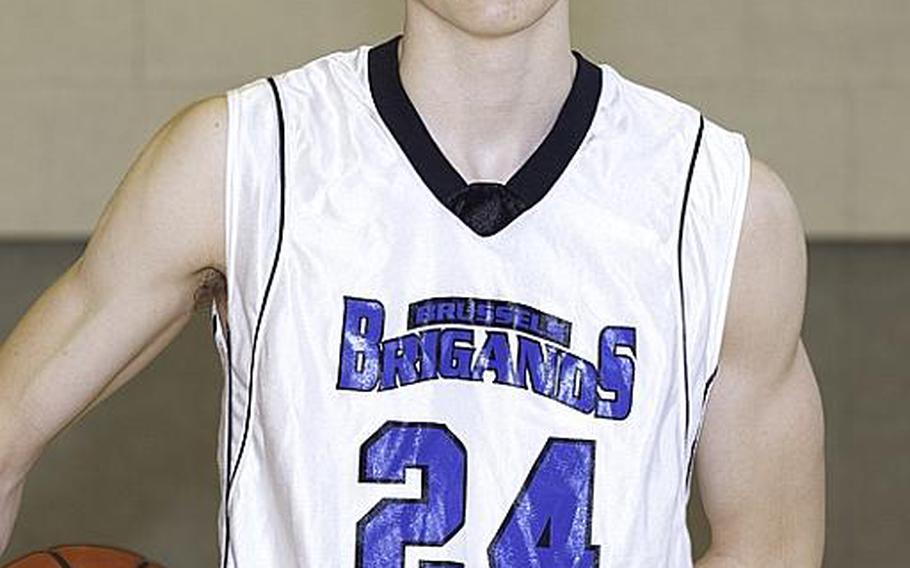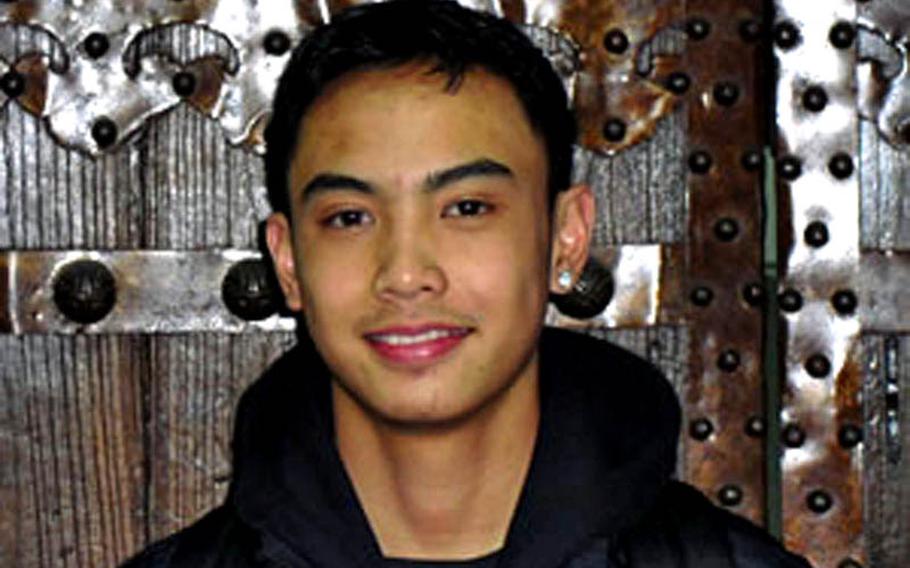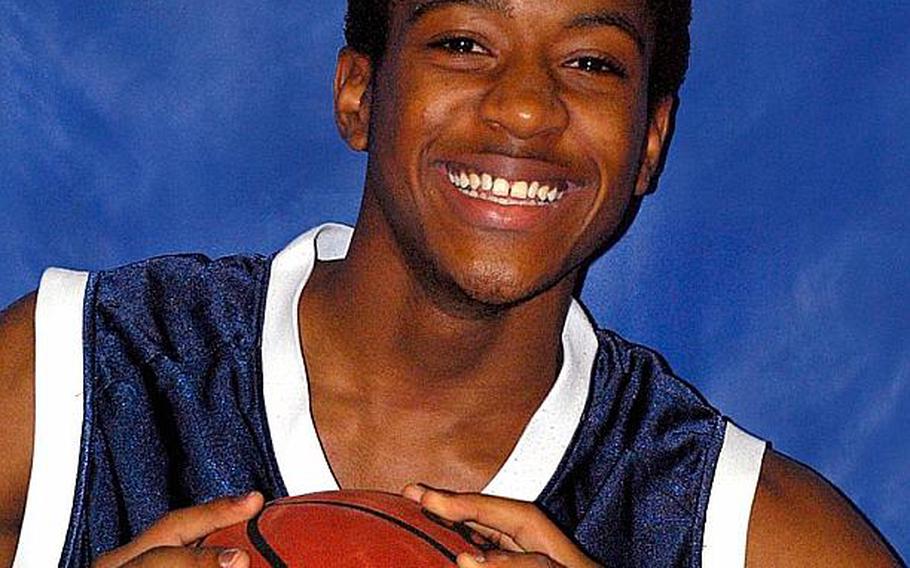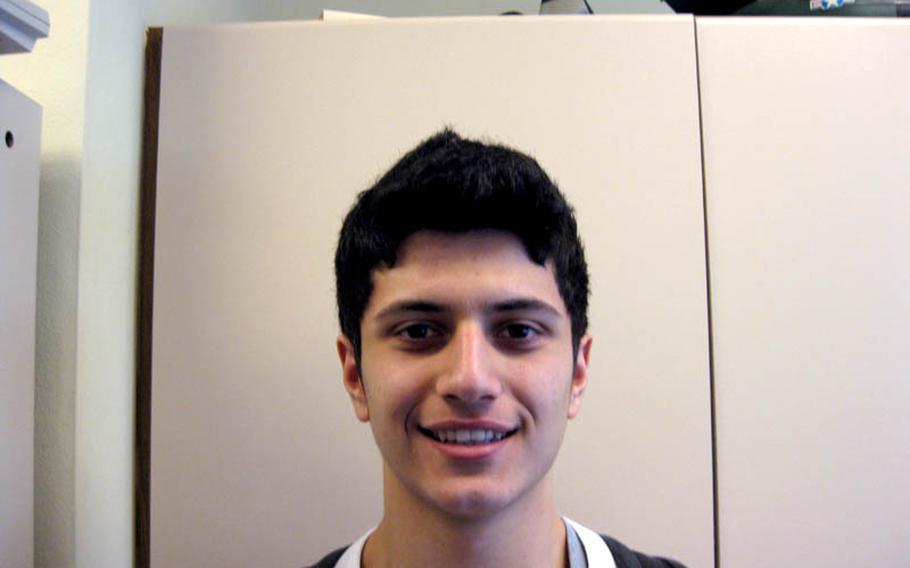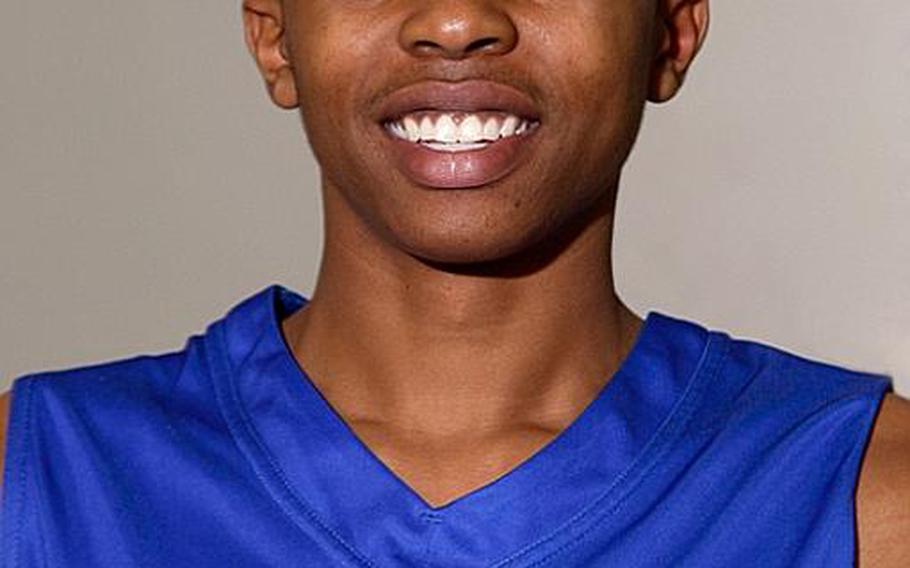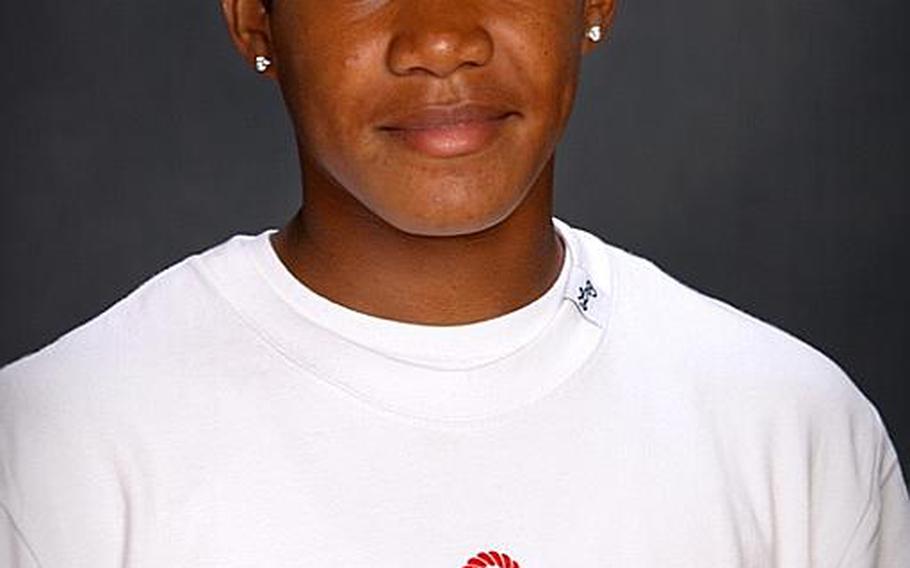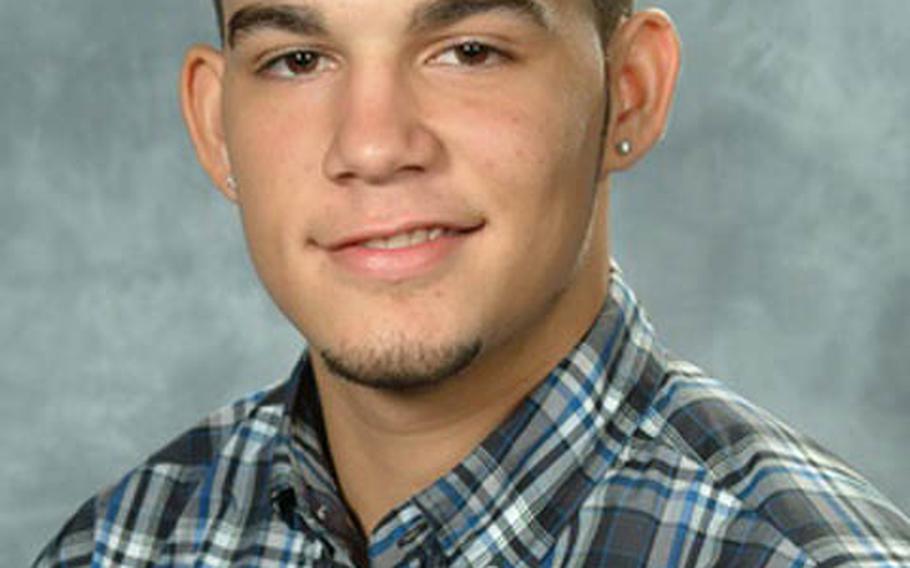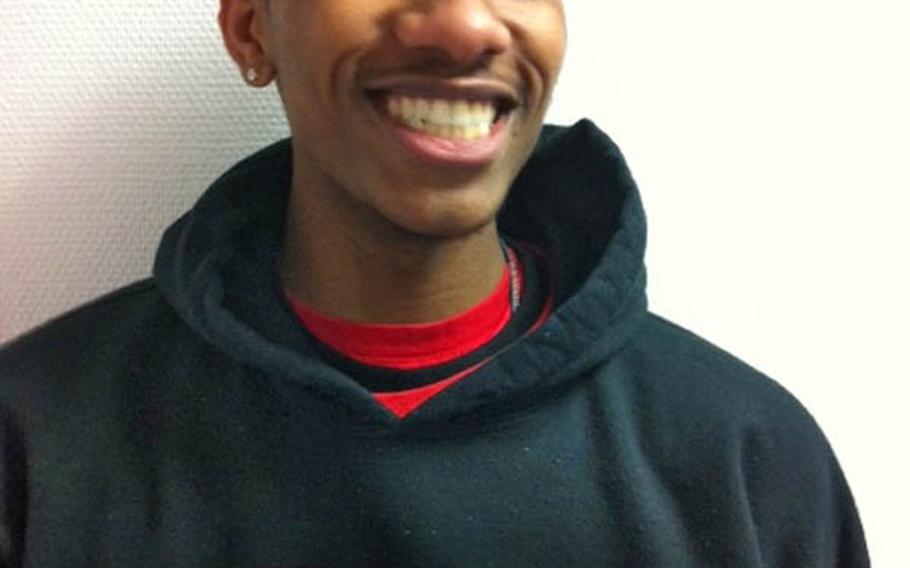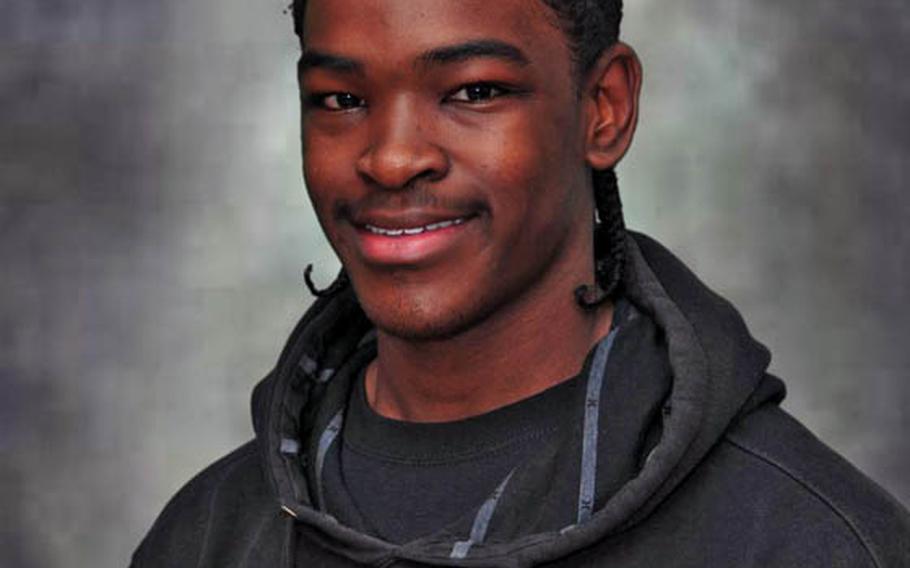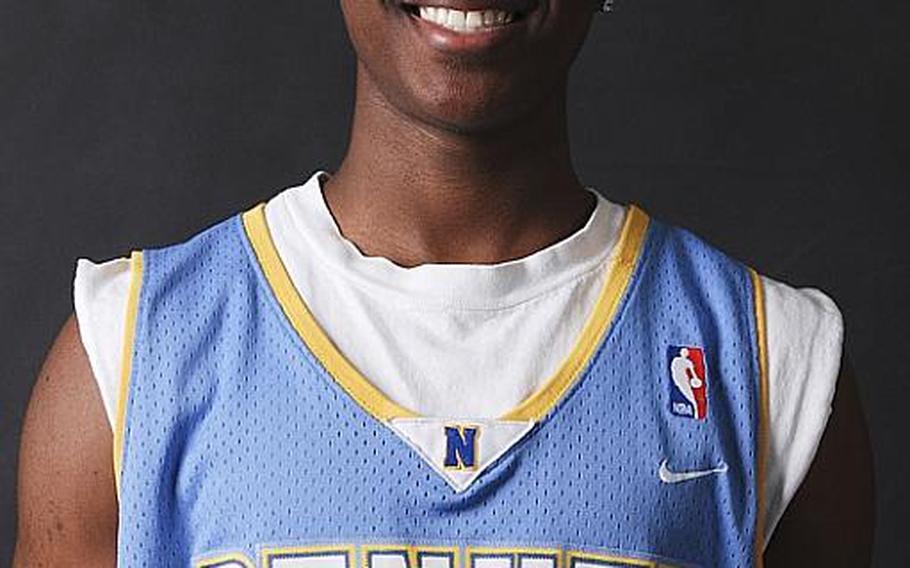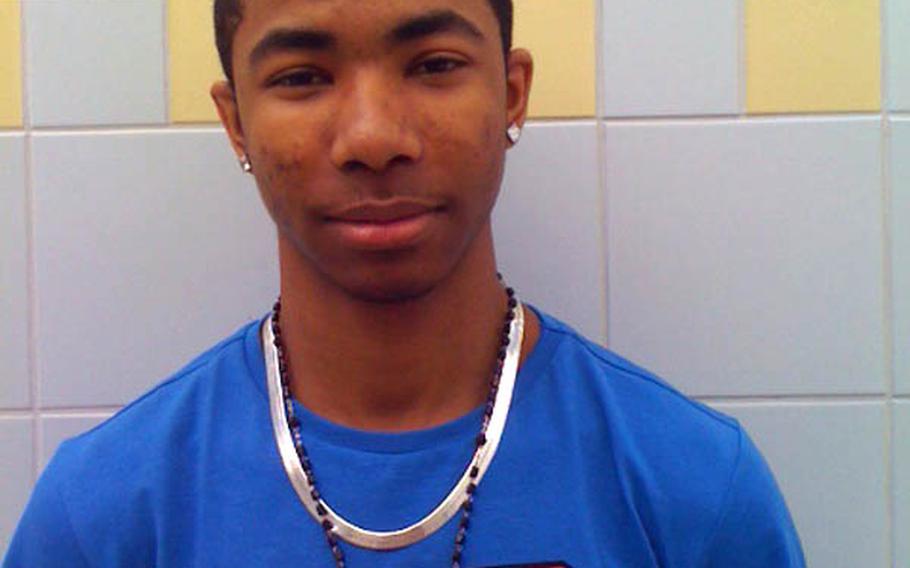 For the third straight year, 6-foot-6-inch junior guard Tre'von Owens of two-time Division III champion Rota finds himself on the roster of the All-Europe team.
This time, however, Owens, a second-team choice as a freshman and first-team selection last year, seems to be outgrowing his status of being merely "All-Europe."
"Tre'von is a great all-around player," wrote Ben Anderson, his coach and member of the 2011 All-Europe selection panel. "He is a great shooter, probably one of the best in the 2012 class in the United States."
Note that Anderson said Owens, who averaged 33.2 points per game last season, is among the elite in the entire U.S., not just DODDS-Europe. Anderson is in position to make that statement by virtue of Owens' success last summer at several invitational five-star camps.
Owens, who has multiple Division I college offers on the table, is the only 2011 All-European to earn a third plaque. Five other players selected by the panel of coaches, chaired by DODDS-Europe athletic coordinator Karen Seadore, are holdovers from the 2010 team.
The five, all seniors, are Thomas Amrine of Ramstein, Bernard Burwell of Kaiserslautern, Eugene Jones of Heidelberg, Larry Stevenson of Sigonella and Jamie Thompkins of Hohenfels. All are first-team choices this year, but just one, Heidelberg guard Jones, was a first-teamer last time around.
And while none can match Owens as a scorer, each came up just as huge for his team.
Start with Jones, who was the leading scorer for a Heidelberg team that dethroned two-time champion Ramstein for the Division I title.
He averaged just under 12 points on 59-percent shooting from the floor. He was one of three Lions to make this year's first team — the others were senior Chris Cuthbert, who came back from a football injury that cost him his junior season, and senior point guard Stirling Thomas whose talent and quickness "made it hard for our tempo to be controlled," according to Heidelberg coach Ron Merriwether.
Like Heidelberg, Hohenfels, won a European title. The D-II champion Tigers landed two of their starters on the first team — repeat choice Thompkins, the captain who usually took on the toughest assignment facing his team each week, according to the Hohenfels coach Jimmy Calhoun, and Calhoun's son J.J., who led his team in blocks and forced turnovers.
Amrine moved up to the first team in 2011, according to Ramstein coach Andy O'Connor, by sheer effort.
Calling Amrine the "hardest-working basketball player in DODDS," O'Connor offered in evidence of that assessment his star's daily routine — individual practice from 6-7:30 a.m., weight training from 3-5 p.m., and team practice from 5-7:30 p.m.
K-town's Burwell worked hard, too, according to his coach, Brant Tryon, especially in the paint.
Burwell, who stands just 6-2, led the All-Europe team in rebounding with 14 per game. He also was a threat to score, posting a season high of 37 and averaging 18 points per game.
All Sigonella's Stevenson did was all-but-match Owens basket-for-basket in the D-III title game with 26 points along with his usual auxiliary production.
Stevenson "works hard on all his skills," Jaguars' coach Ross Brand wrote in his nomination. "… has a great two-point and three-point shot, can read defenses and dish off assists."
Of the 14 newcomers to the All-Europe first and second teams, all are juniors and seniors except for AFNORTH sophomore Nuri Karaca. By averaging 26.1 points and 5.3 steals per game, however, Karaca made it easy for the voters.
"Nuri is an outstanding player who performs well in every facet of the game," AFNORTH coach and selection panelist Nate Goolsby wrote of his Turkish star. "He is good at controlling tempo, defends the ball extremely well and has a great understanding of how to play."
All-Europe boys basketball team
First team
Player School Class Pos. Ht. Stats, coach's view
Thomas Amrine Ramstein Sr. G 5-10 17.6 pts pg. Hardest worker in DODDS – practices 6-7:30 a.m., 5-7:30 p.m. and lifts 3-5 p.m. daily.
Bernard Burwell Kaiserslautern Sr. F/G 6-2 18 pts., 14 rebs pg. 37-point high game. Outstanding overall player, student, athlete. Team oriented.
J.J. Calhoun Hohenfels Sr. G 5-10 10 pts, 3 rebs 3 assts, 3 steals pg. Outstanding defender. Led team in blocks, forced turnovers.
Chris Cuthbert Heidelberg Sr. G/F 6-2 8.4 pts, 7.3 rebs, 2.7 assts pg. Team's best all-around player. Took toughest defensive assignments.
Jun Jun Gallardo Naples Jr. G 5-10 14 pts pg. No answer for him. Can dribble drive, shoot find the open man. Led team as its playmaker.
Eugene Jones Heidelberg Sr. G 6-1 11.9 pts (59 pct. from floor) 2.9 assts, 2.5 rebs pg. Leading scorer; captain who led team by example.
Tre'von Owens Rota Jr. G 6-6 33.2 pts, 12.1 rebs, 4.7 assts, 3.8 stls, 2.4 blks pg. Great all-around player, One of top shooters in U.S.
Larry Stevenson Sigonella Sr. G 5-10 20.2 pts pg, 22.4 ppg in tournament. 71 FG pct on 2-pts, 41 pct. on treys during tourney. Natural talent.
Stirling Thomas Heidelberg Jr PG 6-0 10.9 pts (54 pct. from floor), 3.1 assts pg. Motor of the team. Extremely quick and gifted guard.
Jamie Thompkins Hohenfels Sr. G 5-11 19 pts, 5 assts, 4 rebs, 3 stls pg. Great team, floor leader who led team in scoring and assists.
Second team
Player School Class Pos. Ht. Stats, coach's view
Nigel Alexander Naples Jr. F 6-3 11 pts pg. Dominated. Worked all season long to improve, becoming an avid student of the game.
DeVonte' Allen Ramstein Jr, G 6-2 16.4 pts pg. Usually played only about a half due to the one-sided score of most games.
Braden Brower Brussels Jr. C/F 6-6 15.7 pts, 5.3 blks, 5.3 rebs, 1.2 assts pg. Changed nearly every shot of players who come within 10 ft.
Brian Hargraves Bamberg Sr. F 5-9 12.4 pts, 8.3 rebs, 3 stls pg. Great competitor. Hit three 3s at end of game to upset Heidelberg.
Shaquille Hunter Patch Sr. W/P 6-2 14 pts, 7 rebs, 2 assts, 2 stls pg. Undersized but still big presence inside due to quickness and ball savvy.
Chris Jackson Menwith Hill Jr. PG 5-7 14 pts, 8 rebs, 5 assts, 5 stls pg. 16 ppg in Euros. Excellent floor leader, guarded best opposing player.
Nuri Katraca AFNORTH So. G 5-11 26.1 pts, 5.4 rebs, 5.3 stls, 4.3 assts pg. Great understanding of how to play; good at controlling tempo.
Terrence Paris Rota Jr. G 6-0 10.3 pts, 5.4 rebs, 4.3 stls, 2.3 assts pg. Unselfish high-quality guard, probably team's best defender.
Sam Rosario Mannheim Jr. G 5-10 15 pts (55 FG pct.), 6 rebs, 4 assts pg in tourney. Can play with anybody in Europe. Gifted passer.
Thomas Russ Kaiserslautern Sr. F 6-5 16 pts, 12 rebs pg. High game of 29 points. Outstanding presence inside, works hard under basket.
By the numbers
Selectees by class — 10 seniors, 9 juniors, 1 sophomore
Selectees by division — 8 Division I, 7 Division II, 5 Division III
Multiple selectees by school — Heidelberg 3, Hohenfels 2, Kaiserslautern 2, Naples 2, Ramstein 2, Rota 2
Statistical leaders
Scoring — Tre'von Owens, 33.2 ppg; Nuri Kuraca, 26.3 ppg
Rebounding — Bernard Burwell, 14 pg; Owens, 12.1 pg; Thomas Russ 12.0 pg
Assists — Chris Jackson, 5.0 pg, Jamie Thompkins, 5.0 pg, Owens, 4.7 pg
---
---
---
---