Football AOY
Owen anchored stingy Kadena defense on way to another title
by
Dave Ornauer
November 21, 2019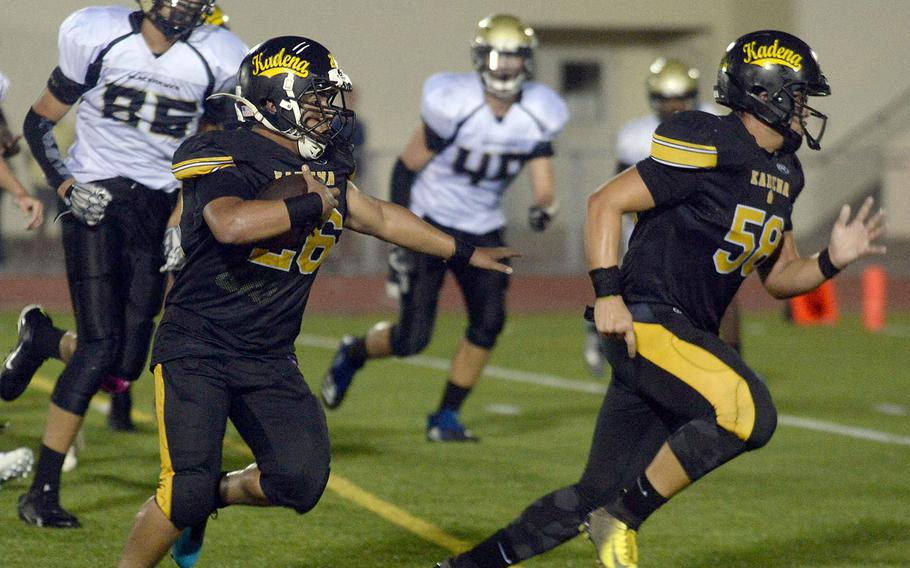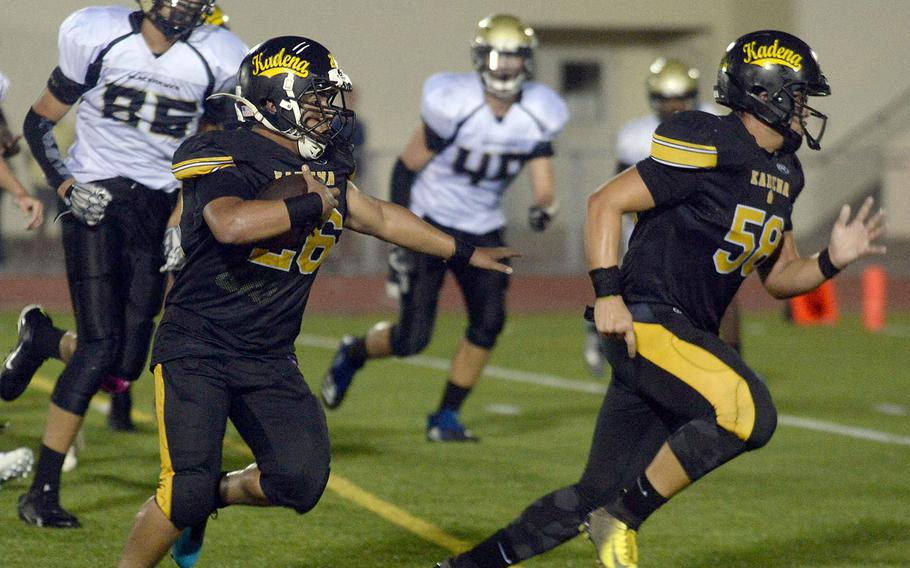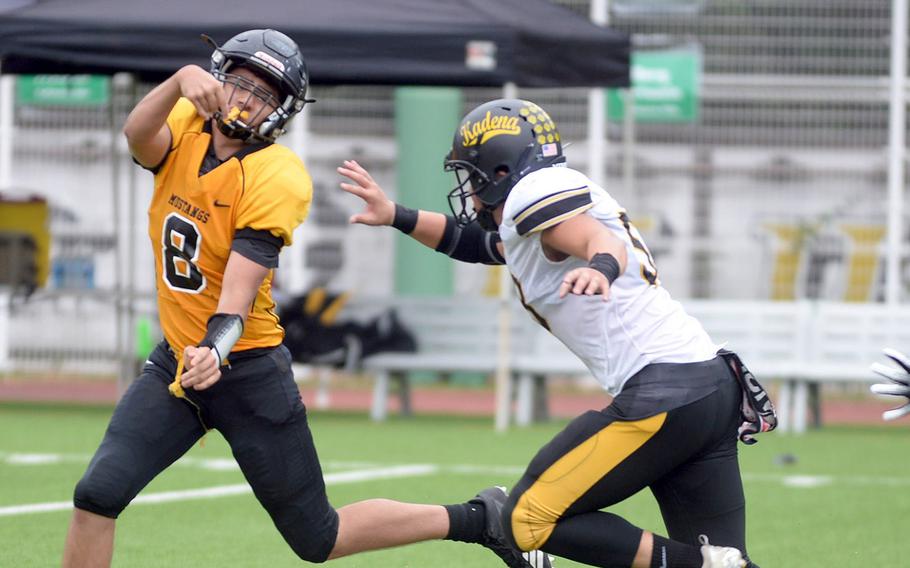 KADENA AIR BASE, Okinawa – Where Kadena's most recent of its Pacific-record seven Far East Division I football championships are concerned, defense led the way.
En route to a 7-0 record, including a 14-12 win in the Nov. 9 D-I final over Humphreys, the Panthers led Pacific high school football overall in scoring defense, allowing 5.57 points per game, recorded two shutouts and gave up just 130.6 yards per game.
Leading the way was Dean Owen, a senior lineman/linebacker who recorded six sacks and averaged 8.1 tackles per game. But it was more than numbers, coach Sergio Mendoza said, that made Owen the player he was in the just-completed season.
"He was the heart of the defense, and it was because of that defense that we were successful," said Mendoza, who just completed his 15th season as Panthers coach.
"I have never coached somebody who willed himself to this position" from his freshman year, Mendoza said. "His aggression, his vision inside the tackle box was amazing. And he was a good leader. He lifted his teammates when they were down, and he led by example."
For all of his achievements, Owen has been named Stars and Stripes Pacific high school football Athlete of the Year.
Owen nosed out a field of nominees that includes quarterback Tim Matelski and running back Brenden Jackson of Division II champion Zama; running backs Matthew Torrecillas and Marshall China of D-II runner-up Matthew C. Perry; and seniors Junior Gregory and David Key of D-I runner-up Humphreys.
Whether it was Owen making a routine stop on an opening play, to a critical extra-point block in the D-I final, to the goal-line stand on which the Panthers halted Humphreys quarterback Deontaye Gregory to end the final, Owen said it didn't matter who got credit for a huge play.
"It doesn't matter who makes a play as long as the play is made," Owen said. "We're all working as a unit, to reach a higher goal, to achieve greatness."
Owen and the Panthers also won the D-I title in 2017, but he said this one was more memorable because of the "stronger bond" the team shared. "I'm very proud of the work we did to get where we are now." He said.
Owen not only served as a key player on defense; he also played guard and was the Panthers' long-snapper.
"He was the lynchpin of the interior," Mendoza said.
Owen said he experienced mixed feelings as time ran out on the D-I final and Kadena's football season – his last one.
"It was my last game in high school," he said. "I wanted to go out with a bang."
Ornauer.dave@stripes.com Twitter: @daveornauer