Wrestling preview
Osan turns back the clock by filling out the lineup
by
Dave Ornauer
December 5, 2019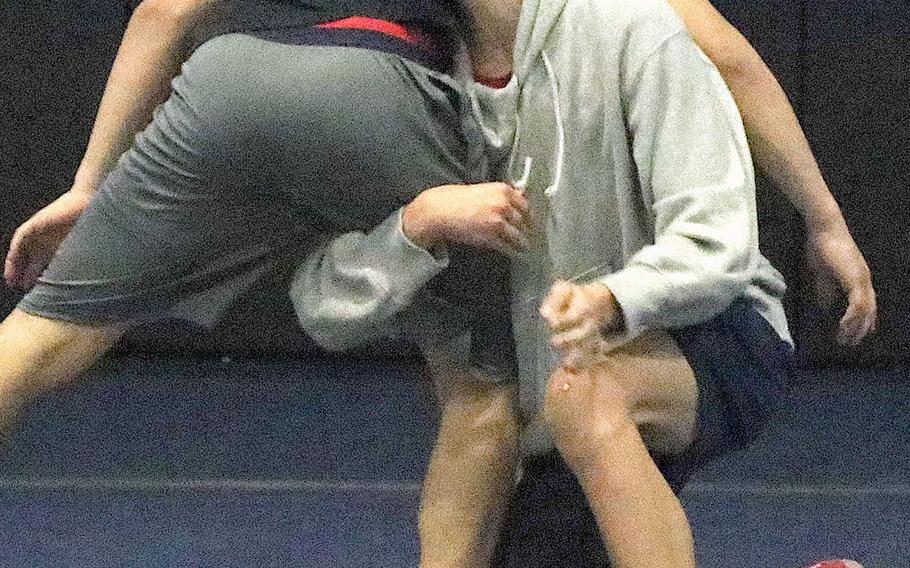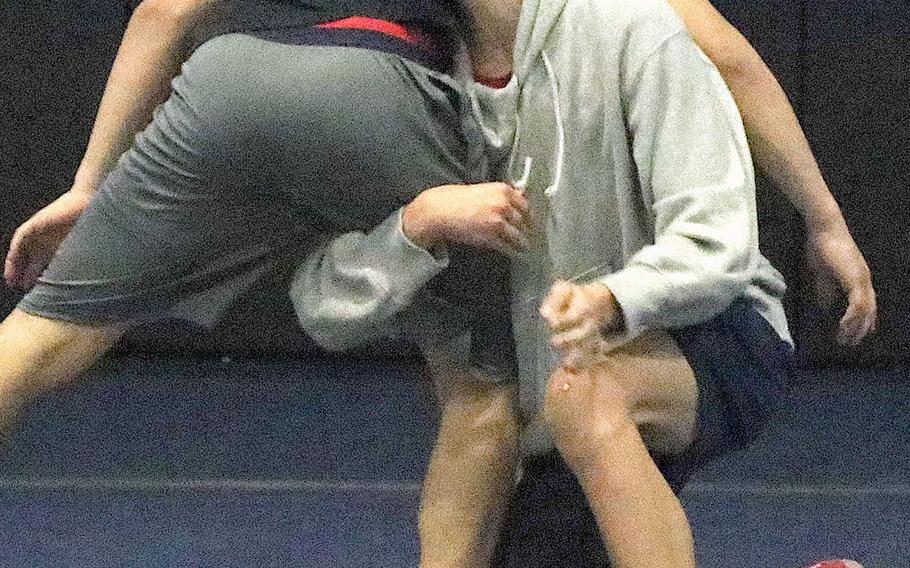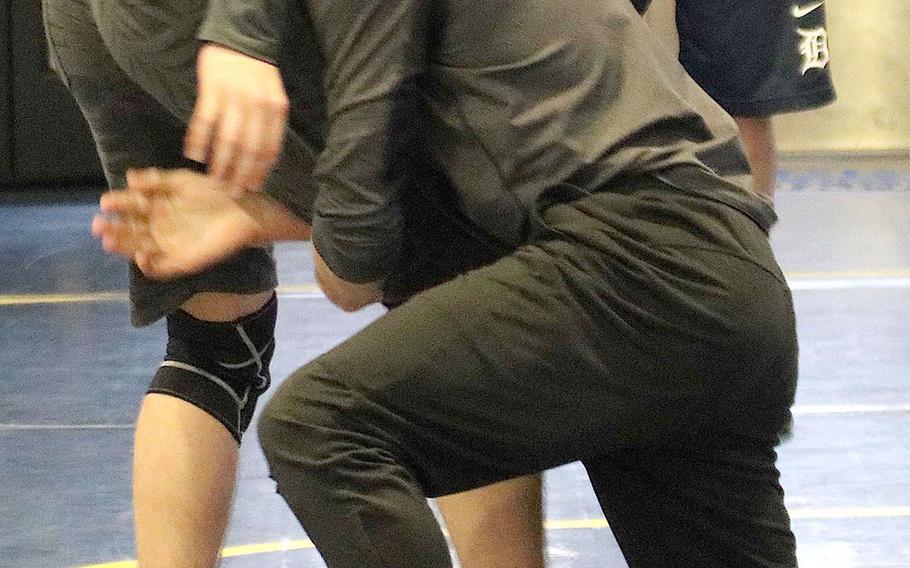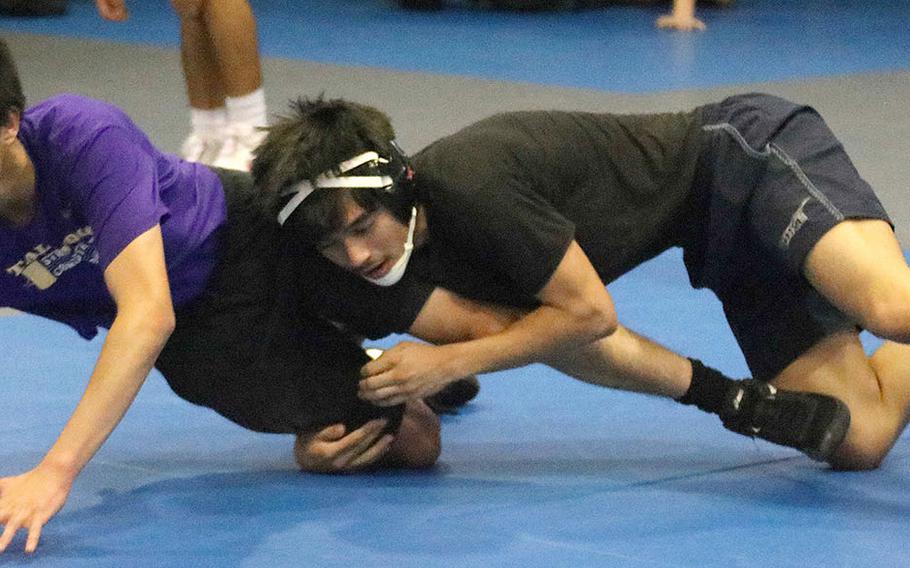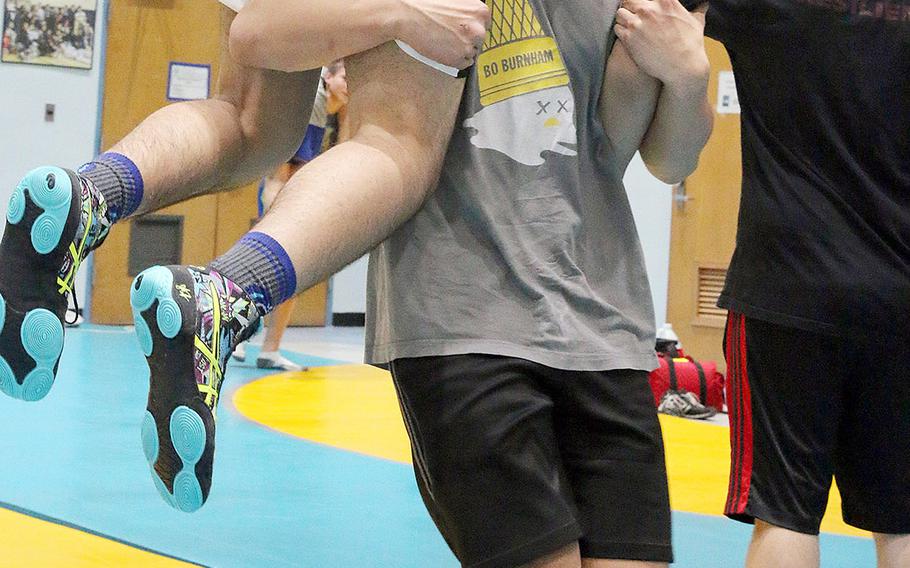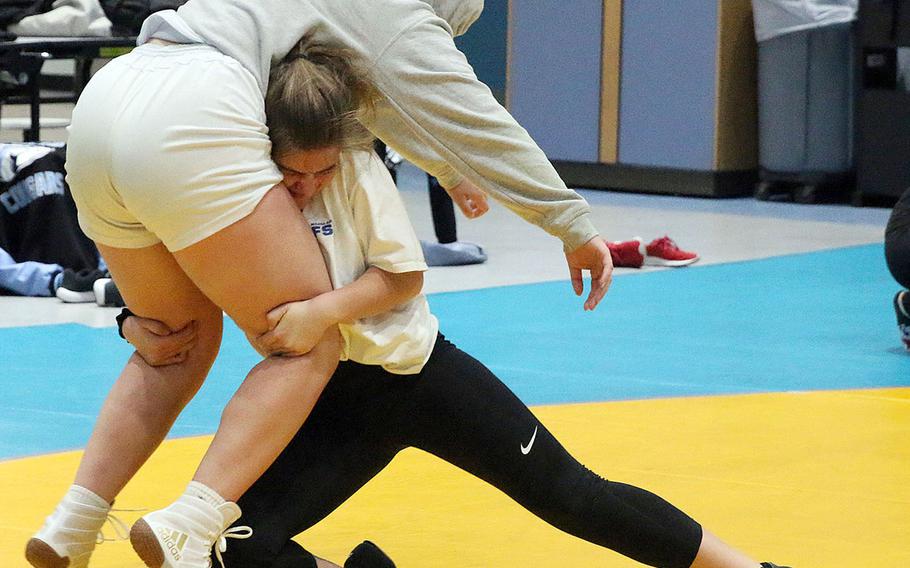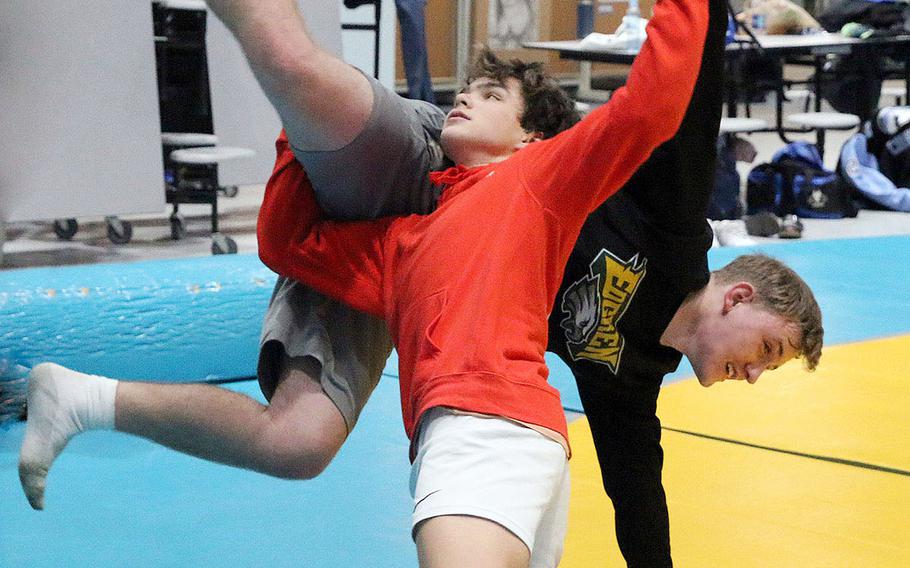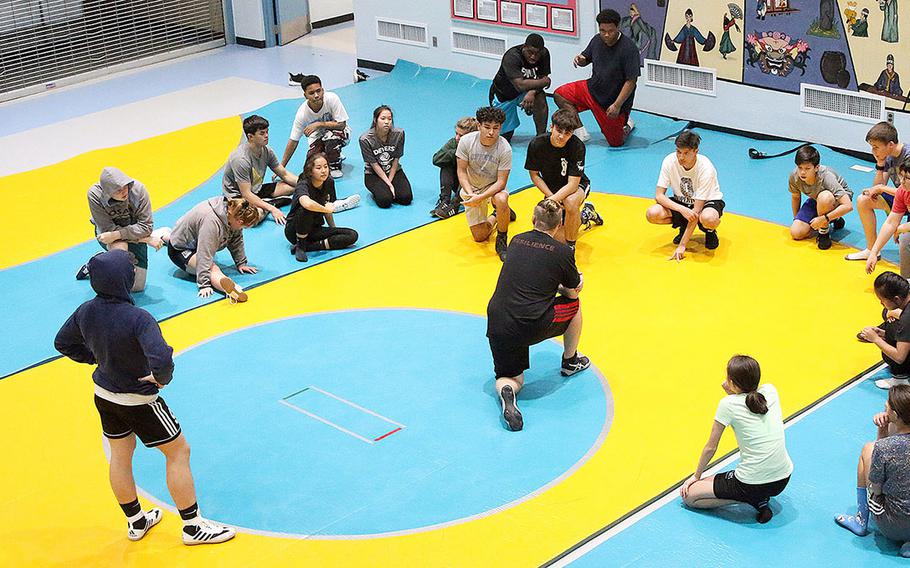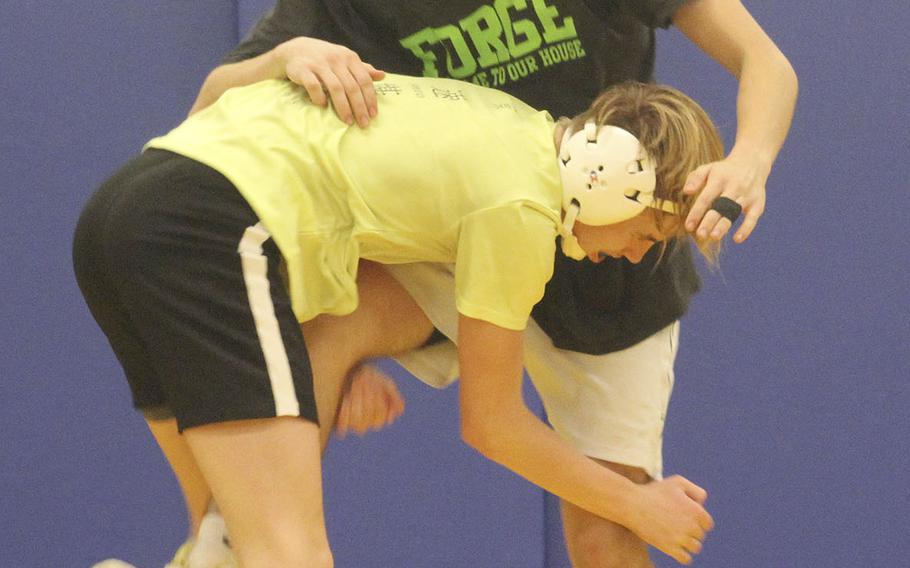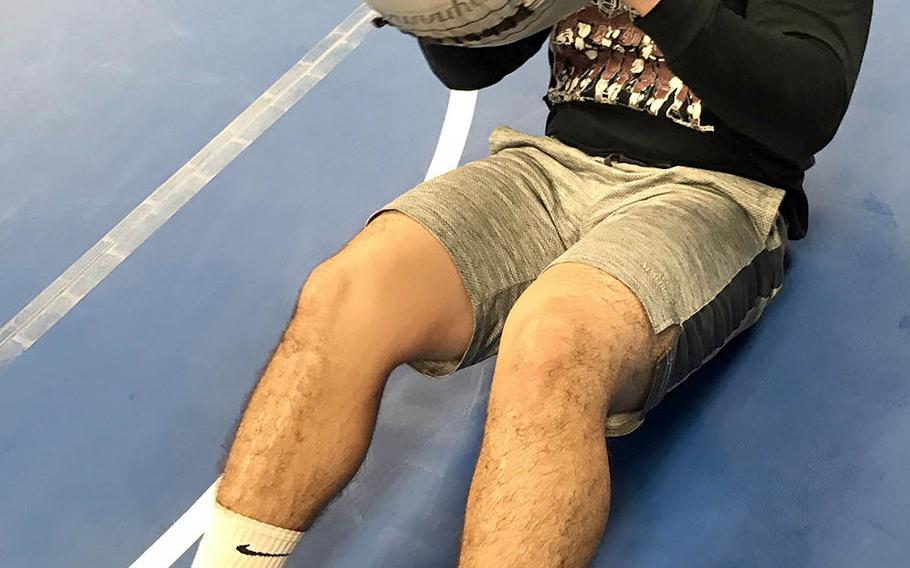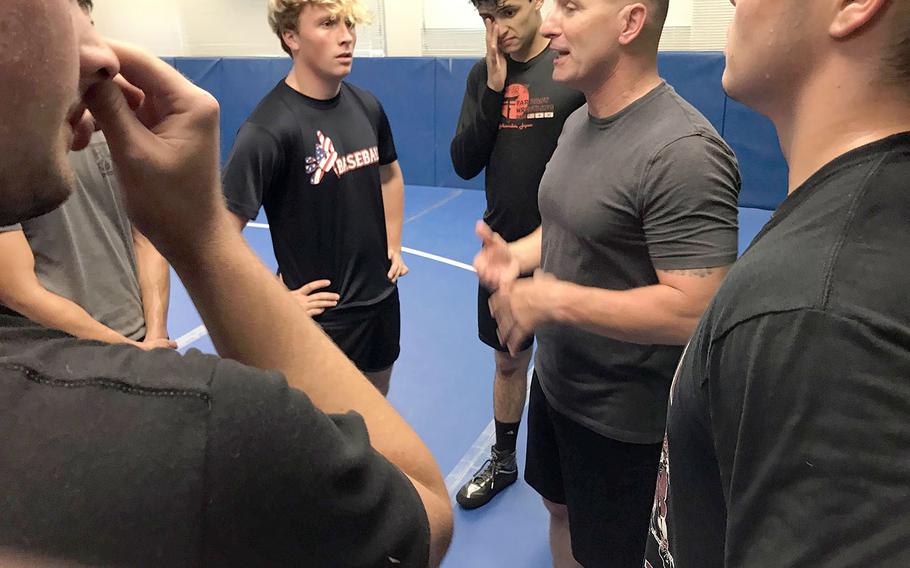 There were just two wrestlers in the Osan practice room two years ago, setting off concerns about an "empty room syndrome" at some of the smaller programs in Korea.
That appeared to be following a trend of lower numbers each season.
But the Cougars had six wrestlers a year ago and this season coach Andrew Grant says there have been as many as 26 wrestlers in the school cafeteria, where the team practices.
The last time the Cougars had that many in the room was in 2000, by coincidence the last time Osan won the title in the Korea league.
So what has changed over the last few years?
"Recruiting has really made the difference," Grant said, adding that he and his core of returning wrestlers talked with anybody who looked like they might contribute. "Those who have experience only had positive things to say" about the program, Grant said.
"We also got some help from the football team" which won the Far East Division II title in 2018 and fell just short of returning to the D-II final last month.
"We made it a point to go recruit (from the football ranks) and tell them (wrestling) would be beneficial to both us and the football team," Grant said.
Add to that an influx of three transfers from other schools, no fewer than four girls on the mat – including one transfer from Robert D. Edgren – and as many as eight middle schoolers, and the room can sometimes get crowded, Grant said.
"Everyone's into it," said returning Far East 158-pound champion Marcus Inthavixay. "There's a lot of enthusiasm for the sport. There's a lot more talent than last year. I know they want to do better."
Inthavixay and the Cougars are augmented this season by 148-pounder Donald "Toy" Williams, late of Seoul American which closed in June; former Edgren 122-pounder Samantha Hendrickson; and Ramil Celones, a 148-58-pounder who moved in from Yokota over the summer.
"It's definitely different. A lot bigger than Edgren," Hendrickson said. "The more people we can get to fill weights, the more we can get people to a good level."
The returners and new faces give Osan the possibility of filling every weight class during every in-season competition in Korea, and also at Far East, which the Cougars will host again after it was held at Nile C. Kinnick the last two years.
First comes the business of chasing that ever-elusive league title. And Inthavixay says part of his recruiting pitch has been just that.
"I'm making them aware, doing what I can to motivate them," he said.
While Osan's three-time Far East champion Kojiro VanHoose has moved on, a state champion from Florida has moved to Okinawa and occupies a prominent spot in Kubasaki's lineup at 180 pounds.
Colin Nation, late of Tampa Prep, says the wrestling differs in terms of competitive level between Florida and the Pacific, but what he sees in the Dragons' lineup gives him hope.
"There's a good wrestler in every weight," Nation said of a mostly junior and senior lineup including 2019 Far East champions Jaylan Mayers and Haydn Peterson. "With our lineup, we may be able to win it."
"He brings a lot to the table. He's a really great kid," coach Brent Cook said of Nation, who along with Peterson, Mayers and returners Colin Lundberg and Victor Saveedra serves as a coach on the mat.
"They're running on auto pilot; it's like having five coaches in the room," Cook said.
Staying healthy will be key, Cook said. Not just mat health but keeping up the grades and discipline. "It's getting there," he said.
One issue facing Tokyo-area wrestling programs is the referee contact that covers the Kanto Plain Association of Secondary Schools has expired, and no new contract signing appears to be in sight, DODEA-Pacific officials and international school coaches said.
No matches or tournaments have been canceled, but alternative sites are being sought. DODEA-Japan schools wrestle this Saturday at Matthew C. Perry and next at Edgren, officials said; both schools have referees under contract, DODEA-Pacific athletics coordinator Tom McKinney said.
Beyond that, the schedule is in flux, with the big regular-season enchilada, the "Beast of the Far East" scheduled for January 25, now in a "state of limbo," according to Kinnick assistant coach and "Beast" organizer Dan Joley. A new site is being considered.
One in-season invitational that is returning after a seven-year absence is the Rumble on the Rock on Dec. 14 at Marine Corps Air Station Futenma on Okinawa. Cook, the event's host, said Kadena and St. Mary's of Tokyo will be there, as will a handful of Japanese teams.
ornauer.dave@stripes.com Twitter: @daveornauer