Osan seeking new attitude, new results
by
Dave Ornauer
August 31, 2011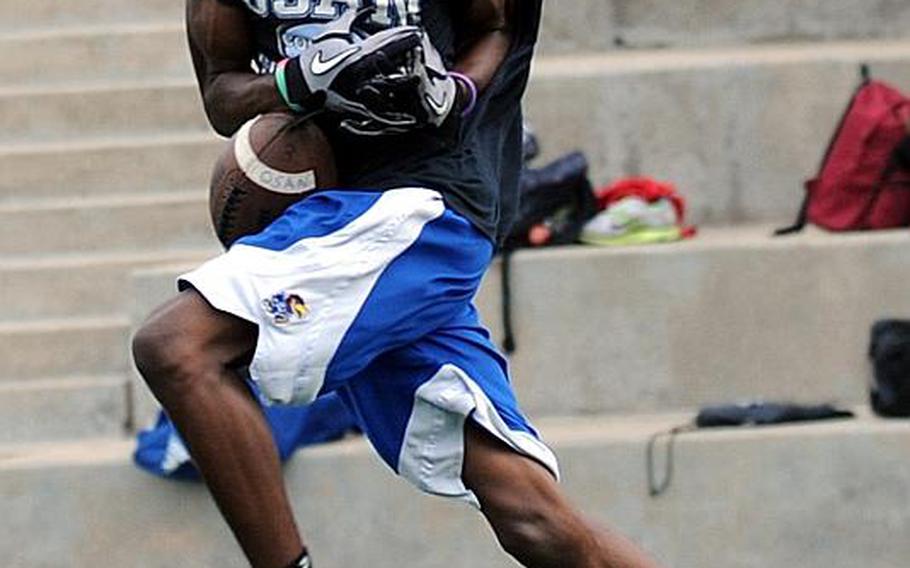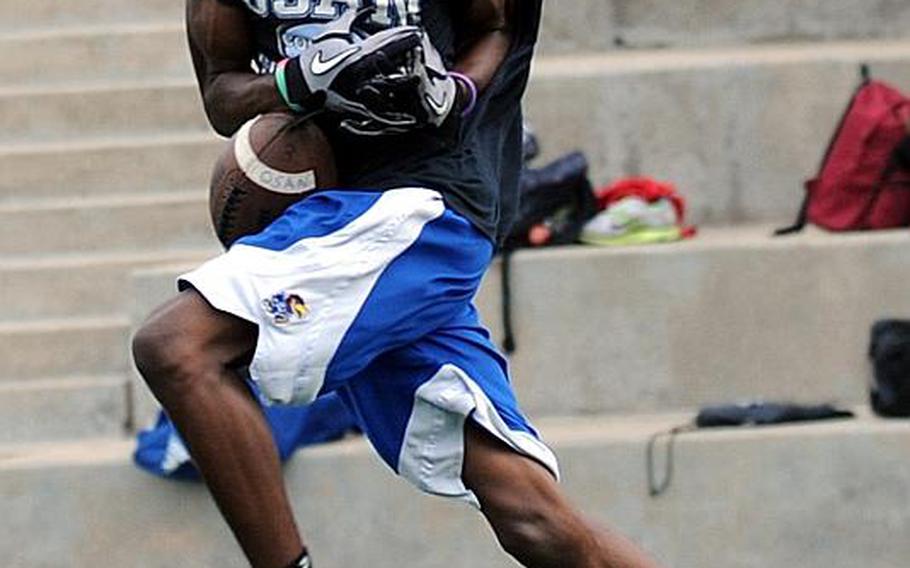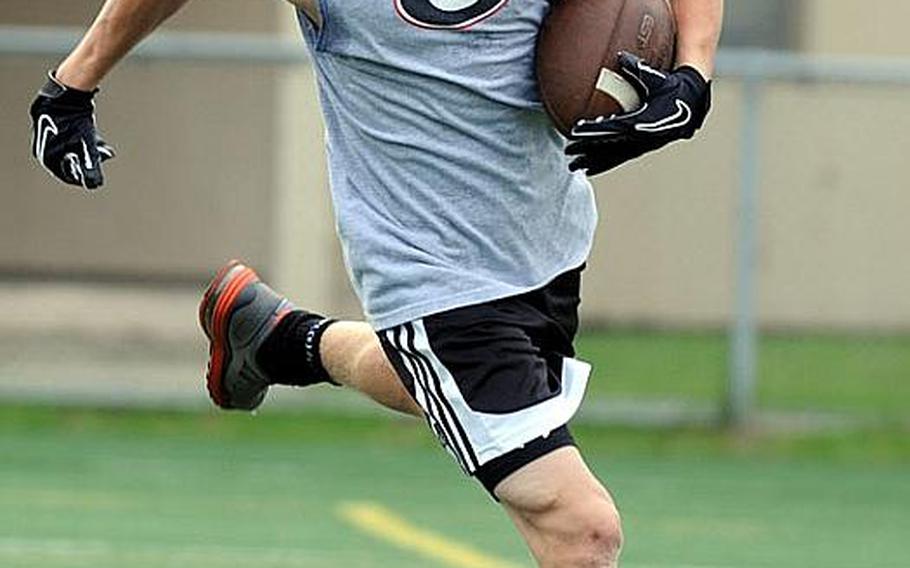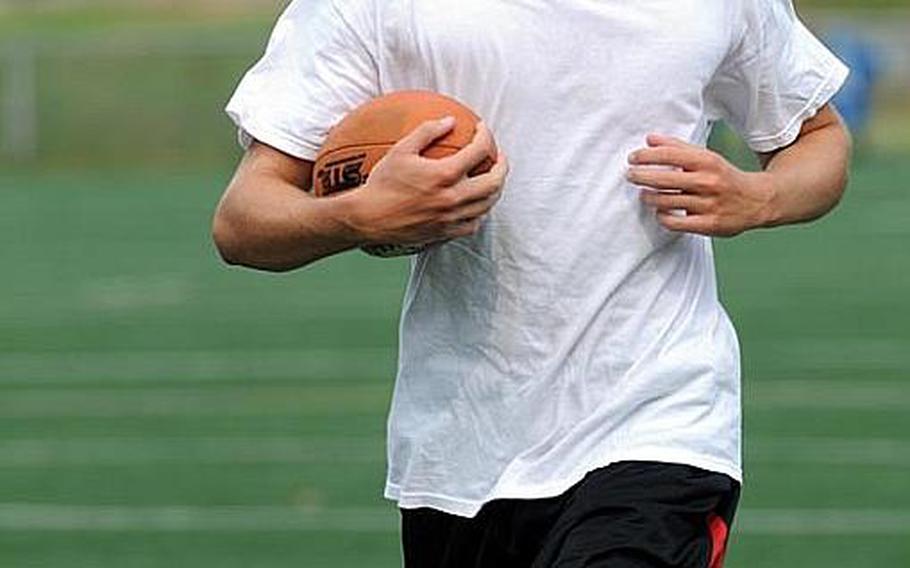 Eighth in a series of high school football previews.
OSAN AIR BASE, South Korea – Accentuate the positive; eliminate the negative.
That's the mantra not quite spoken, but definitely understood at Osan American Cougars football camp this summer, where coach Aaron Mundy enters his second season by bringing in some of the old guard who helped Osan to a 2005 Far East Division II title to import a new attitude.
After a one-year hiatus, longtime assistant coach Mike Horan is back on staff, as is Duke Allen, who was with the Cougars program from the outset of the D-II playoffs in 2005 until spending the last two years in Turkey before transferring back to Korea.
"They're both phenomenal," Mundy said. "I'm very pleased to get Duke back, another set of teacher eyes" on the players in the hallways and classrooms. As for Horan, a retired soldier and contractor, "His connections in Korea are so beneficial," Mundy said.
Mundy contacted former Osan head coach Tony Alvarado, now an assistant with Kubasaki on Okinawa, and chatted with him about Allen and Horan. "He gave them both a big thumbs up," Mundy said.
The two assistants, who also helped Osan reach the Division II title games in 2006 and 2008, and Mundy have set about ridding the team of the dissension that rattled the ranks during an 0-6 campaign, putting the past behind and starting with a fresh outlook.
"The seniors' attitude is so much better this year," Mundy said, admitting that "I made several errors last year. I should have required a few of the players to turn in their gear; I did not.
"We are cohesive as a coaching staff. We have similar coaching ideas. And the players seem to get along better."
But like most seasons, Osan American is facing a building job. About 70 percent of the roster is underclassmen; about half the players on the roster have never set foot on a field before.
"We're starting with basic fundamentals that I did not hit on well enough last season," Mundy said.
One good thing that may help the Cougars long term is longer tours keeping more players in place for three or more years, instead of two, Allen said.
"We're looking forward to longer tours by kids," Allen said. "We've gotten so much turnover here in the past. That's changing."
Osan will play more of a Division II regular-season schedule this season, having opted out of playing its D-I brethren on Okinawa, Kadena and Kubasaki, who outscored the Cougars 93-8 in two games last season.
The Cougars visit Zama American on Sept. 24, which could in fact be a preview of the D-II title game on Nov. 5.
Osan plays two games against two-time defending DODDS Korea champion and reigning D-II titlist Daegu American, on the road on Sept. 30 and at home on Oct. 14. The team with the better record hosts either Zama or Robert D. Edgren on Nov. 5.