Osan, Kubasaki find positives in Far East volleyball defeats
---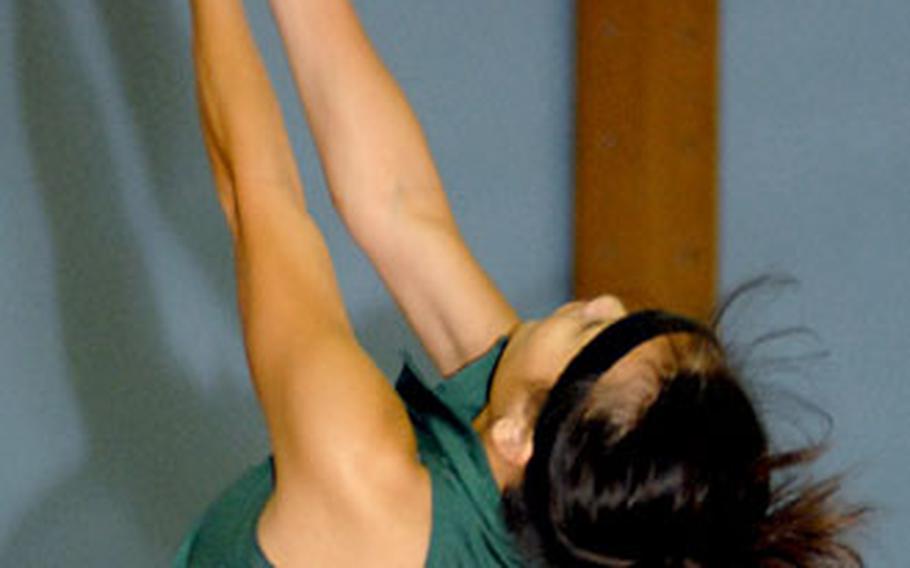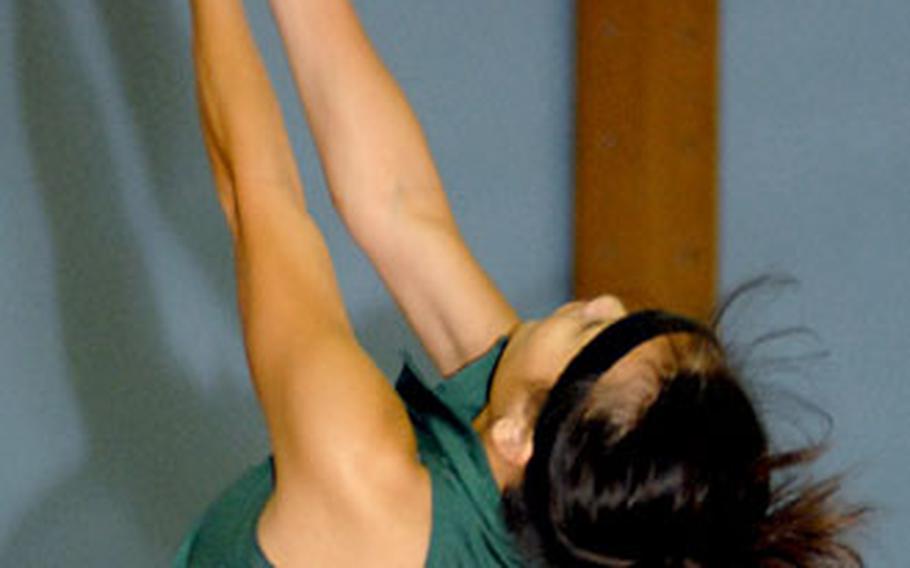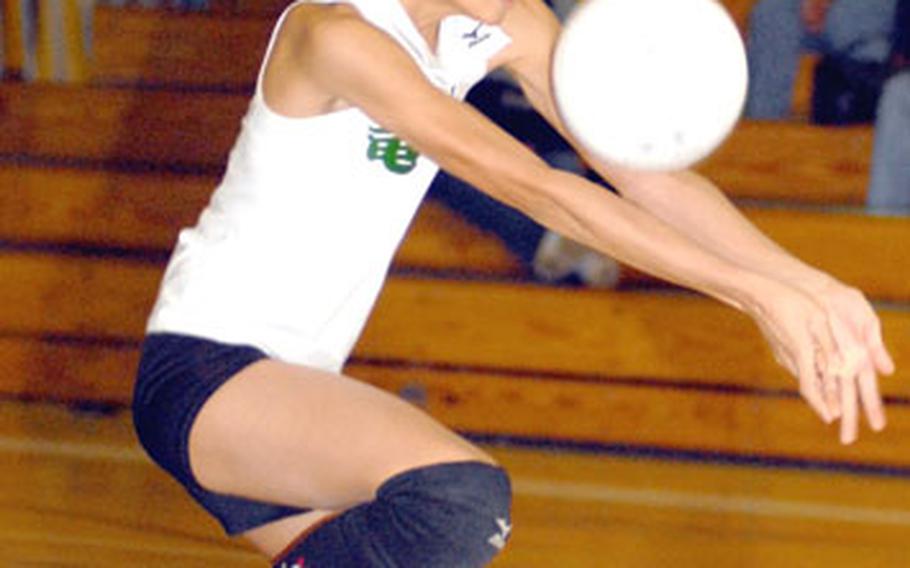 Even in defeat, the last Department of Defense Dependents Schools-Pacific teams standing in the Far East High School Girls Volleyball tournaments had much to be proud of Friday.
Battling to the last point, South Korea's Osan American Cougars and Okinawa's Kubasaki Dragons exited their respective tournaments with four-set losses:
Osan fell 21-25, 25-18, 25-22, 30-28 to International School of the Sacred Heart of Tokyo in the Class A tournament at Sasebo Naval Base, Japan. The Cougars, who finished fourth, led 22-17 in the third set and saved four match points in the fourth set before succumbing to the Symbas.In the Class AA tournament at Yongsan Garrison, South Korea, Kubasaki lost the first two sets of its quarterfinal against Academy of Our Lady of Guam but won the third and led the fourth 25-23 before surrendering the last four points."We went down fighting," Dragons coach Chris Kelly said. "I told the girls before the game, 'We're the last DODDS team standing in the championship bracket, so let's make a stand.'"
Academy cruised to a big lead the first two sets behind middle blocker Ianna Mariano.
"When you dig a hole for yourself, it's hard to get out of," Kelly said. "But they showed great character and fought back."
Monique Chino (11 kills, 12 digs) and Sarah Brubaker (7 kills, 4 blocks) rallied Kubasaki in the third game and almost stole the fourth.
"We just ran into a good team that wasn't going to give us anything," Kelly said. The Dragons, who placed fourth in 2005, also lost in three consolation-bracket sets to Seisen International.
Raelene Tajalle recorded 27 set assists and 10 digs in her last game in Dragons uniform; she transfers to Guam High next year. Chloe Freeman added nine digs for Kubasaki.
Osan American also began the season in full rebuilding mode, fielding a lineup with no player taller than 5 feet 5 inches, and minus freshman star spiker Jessica Richert, who transferred.
"Unbelievable," coach Brian Swenty called his Cougars' performance against Sacred Heart. "They played out of their shoes."
The teams played the first two sets to a standoff. Then the Cougars pulled in front 22-17 in the third set before Emily Strack, a State Department dependent, served out the last eight points to give the Symbas a 2-1 edge.
Swenty said Strack "was hitting shots I'd not seen from her all tournament. She came alive. She was the difference. Without her, we would have won."
Still, Swenty called the fourth set "amazing. ... My girls ... played phenomenally. That's the ability I knew they had all year."
Celine Baldevia paced the Cougars with 12 kills in 40 attempts, 17 set assists and 20 digs. Laura Vega added 10 kills in 39 tries, 10 assists and six digs, Sasha Gluzinski had 14 digs, Katie Barnes added 11 and 5-2 middle blocker Dawn Moore had nine kills in 29 attempts plus six digs.
All but one of the Cougars players returns next season, which "bodes well for the future," Swenty said. "They'll be a year older and more experienced. If we can get just one blocker, a little height, we'll be OK."
---
---
---
---