Osan girls win second straight Class A title
by
Dave Ornauer
May 2, 2003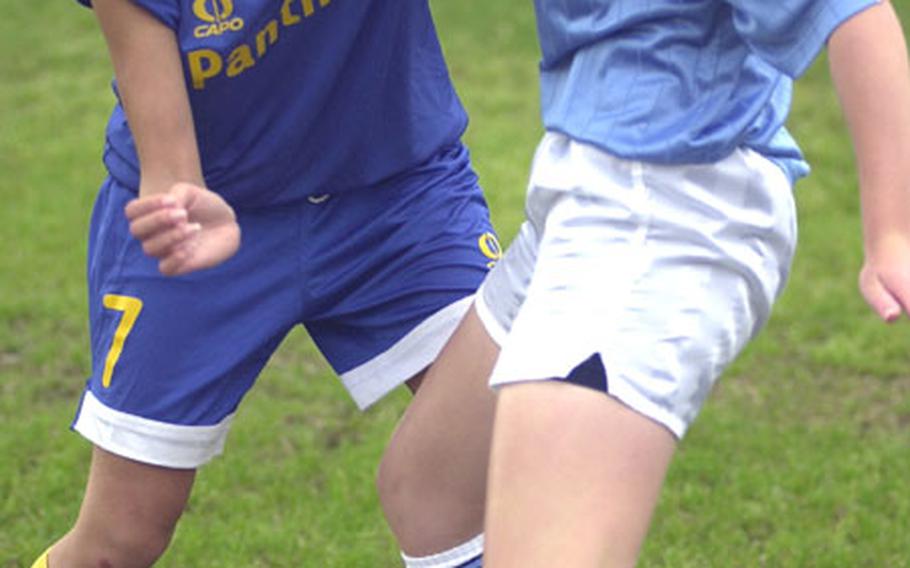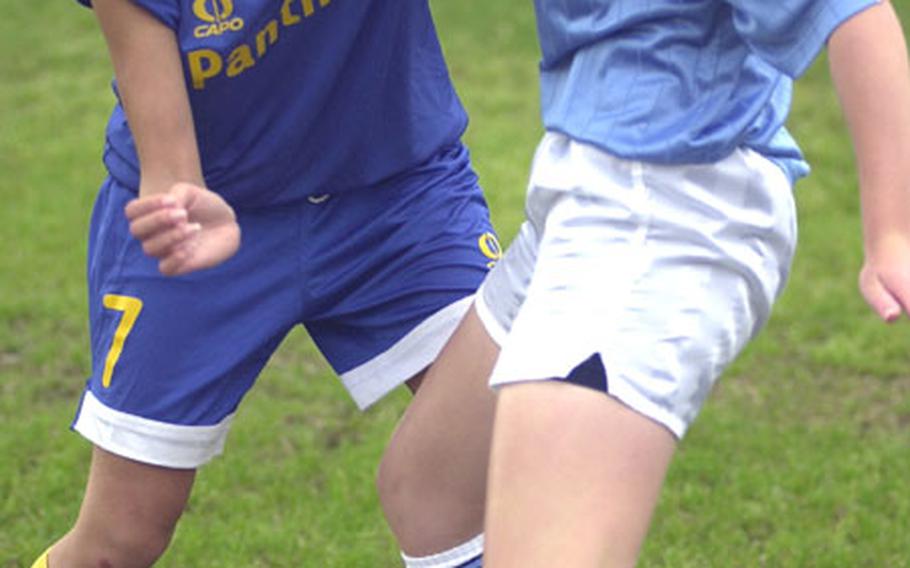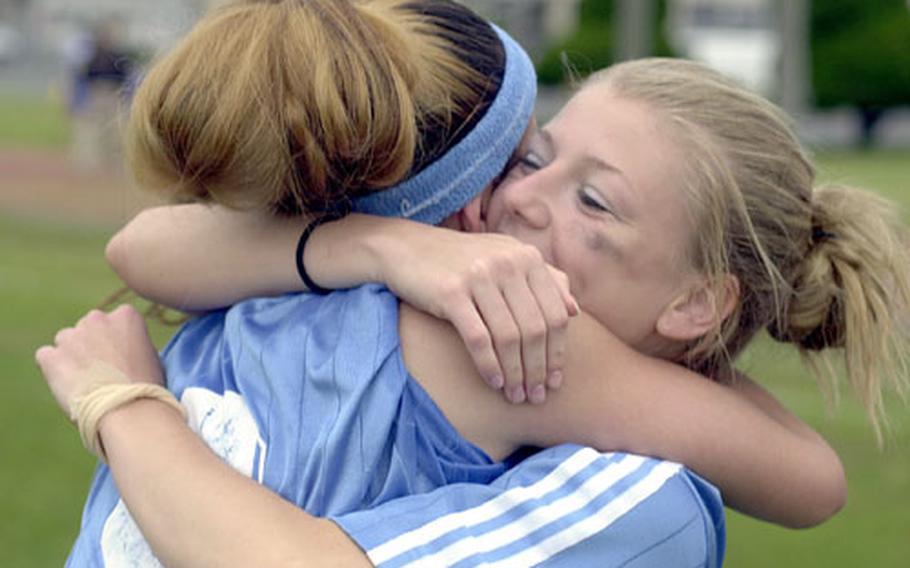 IWAKUNI MARINE CORPS AIR STATION, Japan — This was no passing fancy.
Osan American's bid to win its second straight Class A Far East High School girls soccer championship was in danger. In Wednesday's final, the Lady Cougars trailed Pusan American 1-0 near the end of the first half.
But Osan got its passing game in gear, scoring twice in the last three minutes of the first half and adding another in the first minute after halftime to win 5-1.
"It was a matter of time. I knew they were going to click sooner or later," said coach Sung-ho Plourde, who's guided the club to both championships.
After rolling the first two days, the Lady Cougars fell behind for the first time all tournament when Shea Lippert banged a loose ball past goalkeeper Jacquelin Babcock in the 14th minute.
From there until the 37th minute, Osan looked flat while the Lady Panthers — short-handed, injured and ill — appeared energized.
"They can do so many good things," Plourde said. "We missed on some passes early, and when we took it down field, we couldn't quite finish. But we finally woke up at the end of the first half."
That's when Priscilla Umemoto fed Elise Sanders up the left side, who dribbled toward the middle and fired a shot past keeper Jessica Rubio to tie the match at 1. A minute before halftime, Sharon Kroening gathered a through ball from Jennifer Gates, broke in alone and gave Osan the lead for good.
A minute into the second half, it was Kroening again, scoring her 23rd goal off a cross from Sanders on the right side.
"We talked about it at halftime, about more accuracy in passing," said Plourde, whose team surrendered one goal in the tournament while scoring 26. "When we do that, good things happen. And once we got the lead, we played better soccer. We were more relaxed."
They also wore down a Pusan squad relegated to using its third-string keeper. Brieanna Carroll, the Pacific's leading scorer with 26 goals, battled a strained quadriceps muscle and was held scoreless. Sarina Parsons was nursing a sore left ankle, and several others played in pain.
"I don't want to make excuses," said Pusan coach Gary Canner. Osan is "bigger and stronger than us."
Jennifer Gates, a senior who played on last year's title team and scored Osan's fourth goal in the 56th minute Wednesday, said the repeat was "a great follow-up."
"I felt a lot of pressure to carry it on," Gates said. "But this is great, a perfect way for me to go out. I couldn't ask for anything better."