Prep roundup
Osan girls starting to heat up again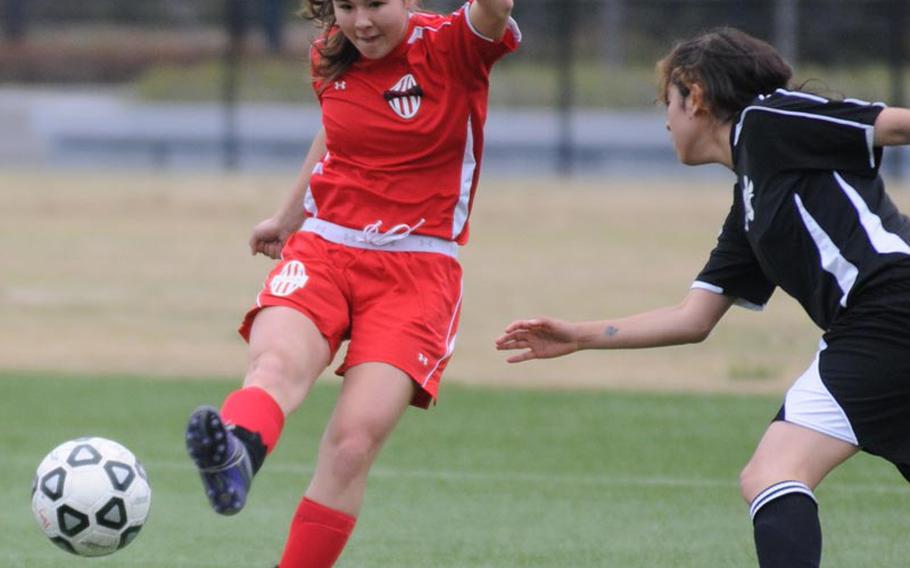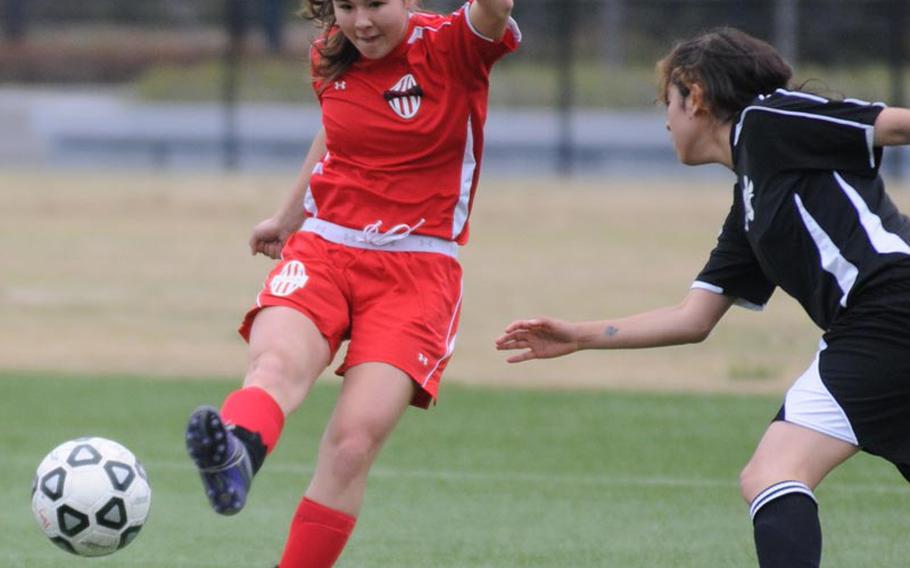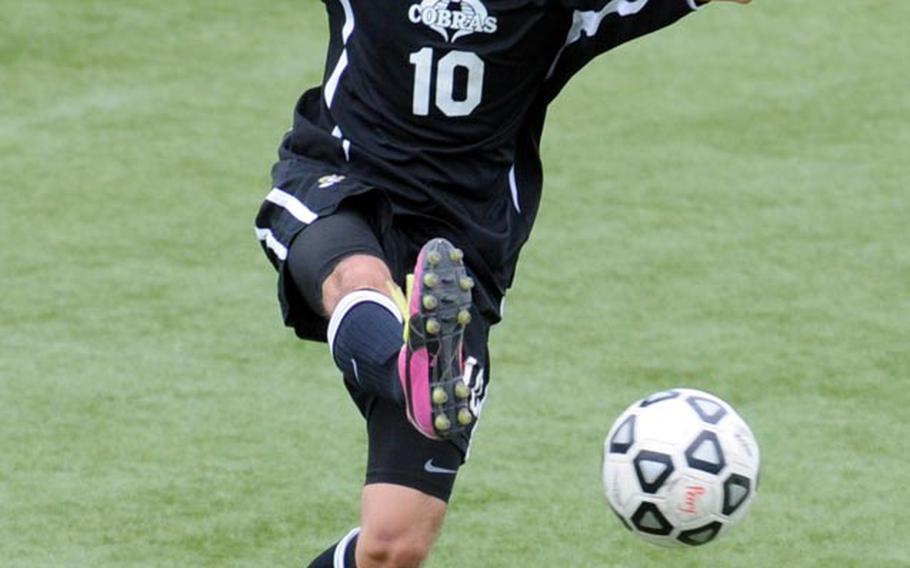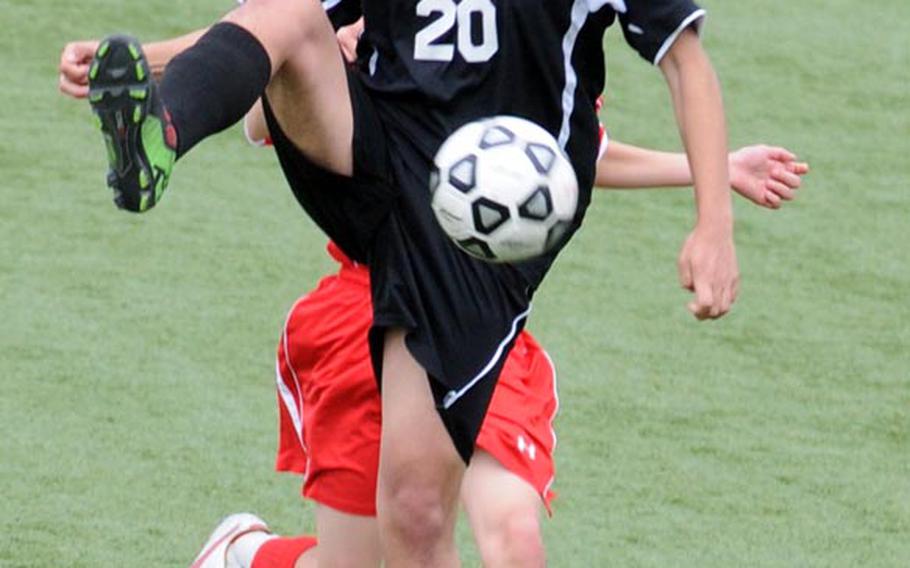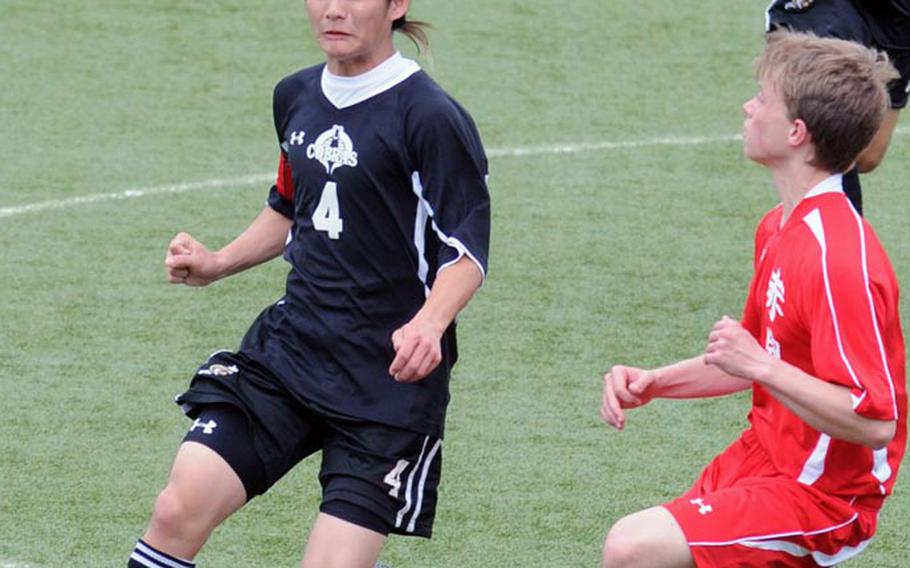 Each year, it seems, it's the same pattern for the Osan American girls soccer team: start out slowly in frigid March, gradually warm up as spring sets in, then catch fire at the Far East Division II Tournament - which the Cougars have won the last three years.
And almost always, a player returns from injury to fuel that run. In the Cougars case this season, Janel Fagaragan netted two goals in her first appearance of the season and Osan scored three times in the last 15 minutes to blank Daegu 3-0 on Friday at Cougars Field.
"We're slowly coming around," coach Sung Plourde said of the Cougars' chances at bringing forth the Far East tournament title.
Playing its first match since the Easter break, Osan came out a tad rusty, Plourde said. Daegu's chances at a scoreless tie or even its seventh win in eight matches took a major blow when sophomore stopper Haley Claiborne went down with an ankle sprain.
"That broke their chemistry and we took advantage," Plourde said. Fagaragan scored twice in the next five minutes and Gee Yong Moon capped the flurry in the 78th minute.
After starting the season 0-2-3, the Cougars have won four matches and tied two in their last six with three left in the regular season.
"We're gearing toward the postseason," Plourde said. "We'll make another run, do our best to defend the title and just work hard."
Falcons hurlers toss no-hitters against DaeguSeoul American pitchers Chris Horton and Julia Ring didn't allow a hit to Daegu as the DODDS Korea baseball and girls softball seasons resumed after a two-week hiatus. The Falcons' baseball team won 27-1 in three innings and the softball squad routed the Warriors 15-0, also in three innings.
Elsewhere, Dan Ross was the hero as Nile C. Kinnick's baseball team swept a twin bill from M.C. Perry 12-0 and 8-3 at Marine Corps Air Station Iwakuni. Ross went 6-for-6 with two home runs and seven RBIs and got the save with two innings of relief in the second game.
Perry, Kinnick boys strikers draw once moreWith no soccer fields available on Iwakuni, Matthew C. Perry rented a turfed field in Kuga, about 12 minutes northwest of the airfield, and staged a series of five matches there Friday.
Gaku Lange scored his 31st goal in the first half for Perry, but Kinnick's Zach Yoder leveled it with his 14th as the teams tied for the second time this season 1-1. The teams tied 2-2 in last month's DODDS Japan tournament at Kinnick.
And it took 11 tries, but Robert D. Edgren's boys soccer team finally got its first win of the season. Austin Burdick netted his team-best third goal of the season and the Eagles shut out Yokota 3-0 at an off-base gravel-field venue.
"We're finally playing our positions and playing well together," coach Michael Gros said.
---
---
---
---