Okinawa wrestlers benefiting from more time on mat
---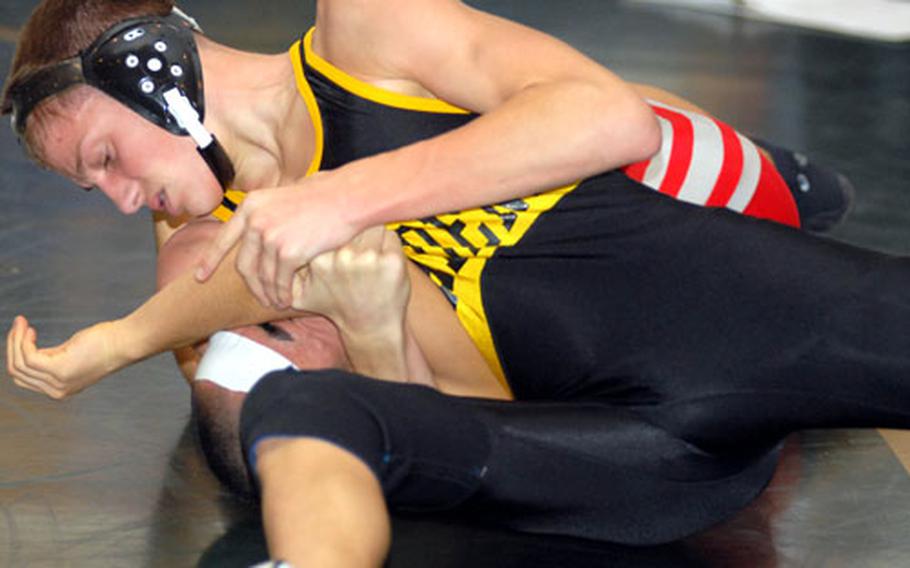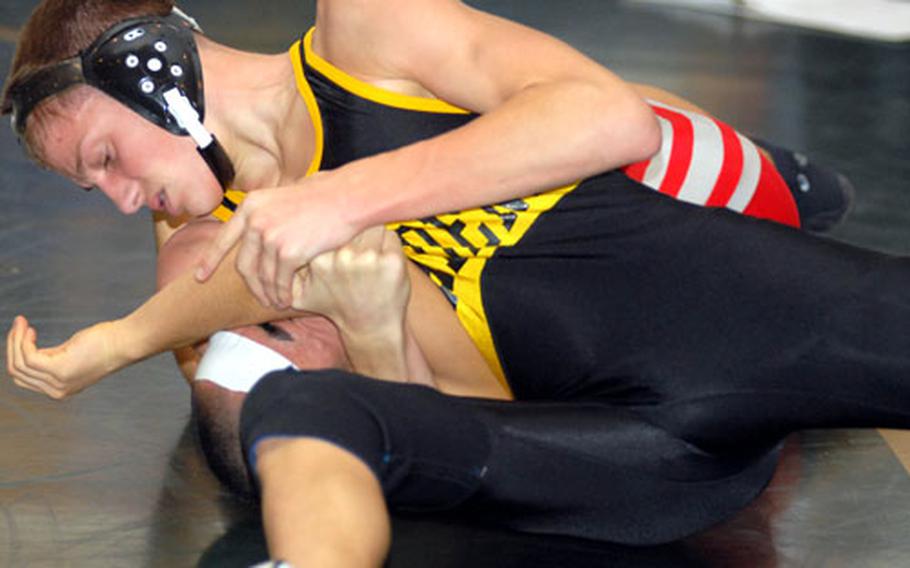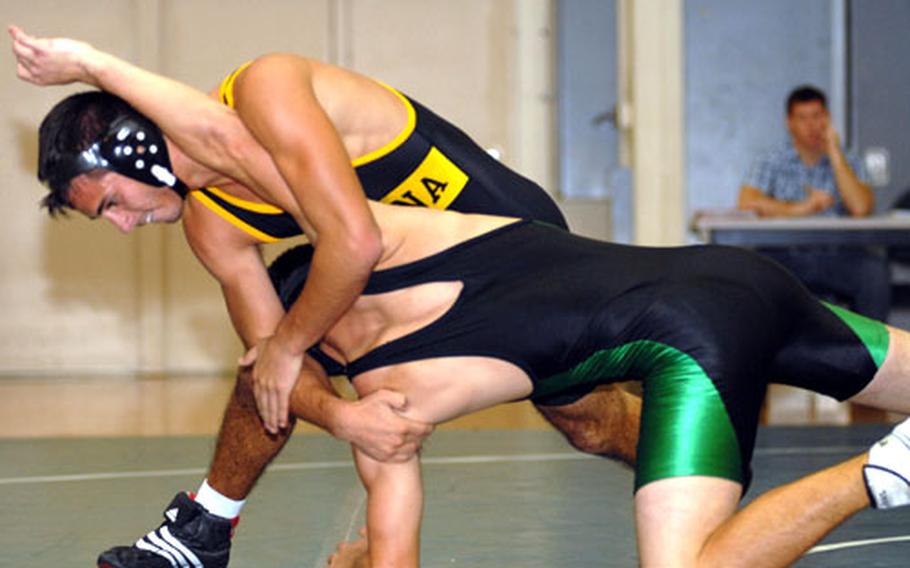 KADENA AIR BASE, Okinawa — It was hours after the 2nd Okinawa-American Friendship Wrestling Tournament ended on Jan. 19. Ever the meticulous bookkeeper, Steve Schrock sat in the coaches' room at Kadena High School's gymnasium, updating his wrestlers' season logs.
In some cases, he found he was running out of room.
"Would you look at this?" Schrock said. "Each of these guys are going to have at least 15 matches going into Far East."
A week earlier, his Panthers won the Kinnick Invitational "Beast of the Far East." Coupled with the friendship meet, 141-pounder Harry Bloom had wrestled 11 bouts in the two events. With this weekend's "Rumble on the Rock" Invitational on Okinawa yet to come, Bloom might get as many as 25 bouts entering the Far East tournament.
Compare that to Bloom's ledger last season, when he had three bouts with Okinawa arch-rival Kubasaki and a couple more in the friendship tournament, which had only 15 Japanese wrestlers compared to the 41 who entered this year's event.
Kinnick's tournament last year was canceled because of a scheduling and facility conflict. "Rumble" was just a far-off dream yet to materialize.
"We talked before about how important mat time is," Schrock said. "You can only simulate so much in the wrestling room. It won't translate to those six-minute matches with a referee on the mat."
Having the "Beast," "Rumble" and friendship tournaments gives Kadena's and Kubasaki's wrestlers the "stateside experience" with a bonus, Schrock said. "We get the cultural, the international flavor which is more than what they'd get in the States."
All of that, Schrock said, is emblematic of how wrestling is becoming the latest in a growing conga line of sports benefiting from a five-year effort by DODDS-Okinawa's district superintendent's office to increase opportunities for competition for Kadena and Kubasaki.
"We're trying to further our competitive reach," Kubasaki athletic director Fred Bales said. "We have varsity sports programs; we need varsity sports seasons."
That effort took root out of a parental protest movement in the fall of 2003 called K24EO, or Kadena and Kubasaki For Equal Opportunity.
Parents decried the fact that the two schools were isolated on Okinawa and wanted the athletics program to resemble that of their DODDS counterparts in Japan and South Korea.
The pushing might have gotten "ugly" at times, "but somebody listened and reacted and worked hard" to make events such as the friendship and "Rumble" meets happen. "It's a huge step forward," Schrock said.
It took time, a few years, in fact, for that step to be made, DODDS-Okinawa spokeswoman Laura Stoller said.
A cultural activities coordinator's position was created, and contact was made with the various local high school federations to build the foundation for competition in all sports.
As a result, "we're seeing a tremendous partnership and good competitive opportunities," Stoller said.
Benefitting most immediately were volleyball, soccer and basketball. Kadena's and Kubasaki's boys basketball teams saw a nearly two-fold increase in the number of regular-season games against Japanese; volleyball and soccer schedules increased comparably.
"It's a win-win" for both Japanese and Americans, said Keith Richardson of Marine Corps Community Services, another of the contributors to the program. "We attribute a lot of [Kadena and Kubasaki's] success in tournaments and at Far East to playing the highly competitive Okinawa teams. Without them, it's just Kadena and Kubasaki and we wouldn't gain much from that."
Now comes "Rumble," starting Thursday at Kubasaki. The field includes Tokyo-area international school powers American School In Japan, St. Mary's and Christian Academy In Japan.
"It happened for the best, because people were looking for reasons to make things happen instead of excuses not to," Schrock said.
---
---
---
---