Boys basketball preview
Okinawa teams hit hard by transfers
by
Dave Ornauer
December 1, 2011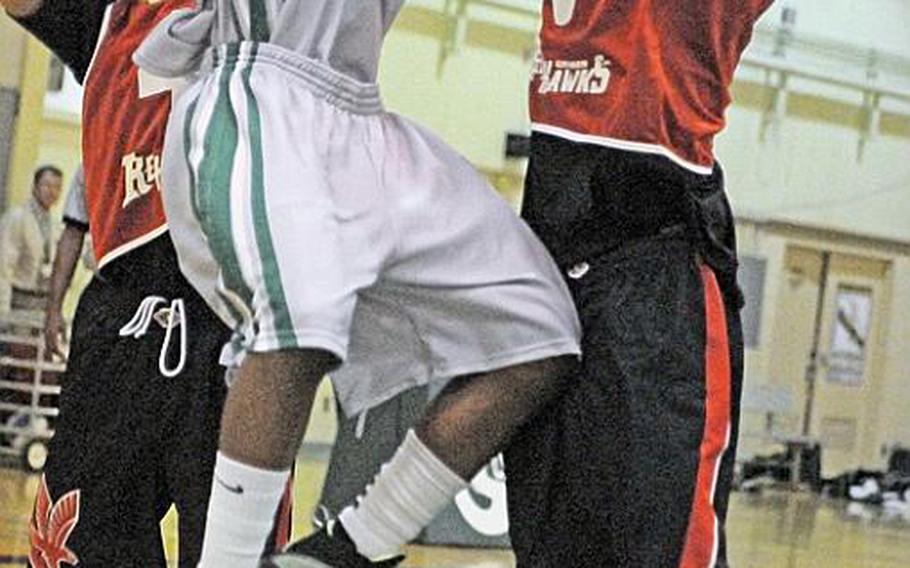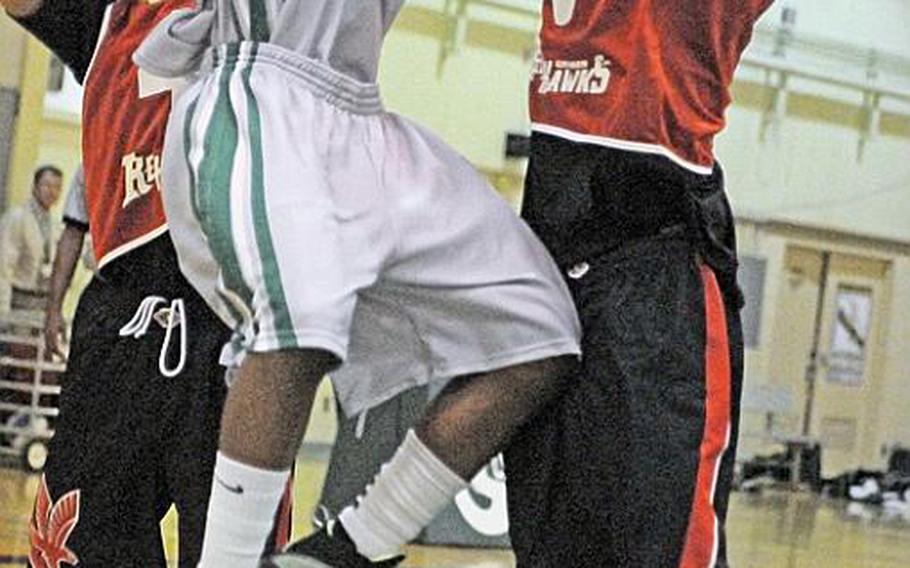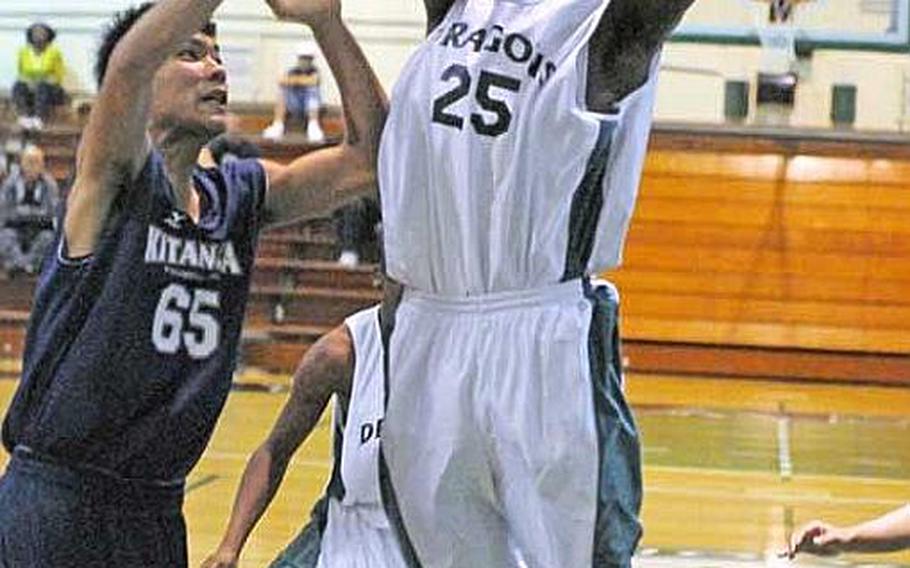 Okinawa's boys basketball powerhouses seemed primed last February for Far East Division I Tournament success then and beyond.
With a combined 19 D-I Tournament titles, 2011 champion Kubasaki and bronze medalist Kadena each possessed veterans for the hither and a bevy of youngsters for the yon.
But the PCS Plane had other plans:
Instead of losing just one of its four juniors, Kubasaki ended up watching three depart, including two unexpected transfers (Cartes Shelton and Ryan Jackson); another, Brandon Crawford, decided not to play this season.
Kadena fared little better, losing forward junior forward Jaylen Street, plus sophomore guard Shawn Broughton, to Virginia out of a group of six non-seniors the Panthers were expecting to return.
"That's life in DODDS," Kubasaki sixth-year coach Jon Fick said. "People leave. We're not going to make any excuses."
"As a coach, you play with the team you have, not the team you wish you had," said Gerald Johnson, a longtime Kadena assistant elevated this season to head coach.
Still, it's not as if each team's cupboard is bare.
C.J. Crenshaw, an All-Far East senior guard, headlines a group of five players who played significant minutes for the Dragons: seniors Xavier Price, B.J. Simmons and K.J. Sargent and sophomore Jarrett Mitchell.
"They know what to expect; they've waited their turn to be in that spot and enjoy their time as leaders," Fick said.
They're augmented by freshmen guards DaQuan Alderman and Nick Ashley, who've helped the Dragons break out of the gate 2-1, the loss coming at Chatan 86-84 after Kubasaki trailed by 14 on Wednesday.
Also new to Kubasaki is assistant Kevin Peterson, who coached the last two years at Osan American. "The players gravitate to Coach Peterson; they respond to him," Fick said.
Johnson, meanwhile, can count on senior post players Josh Dyer and Savon Woodie and junior guards Andre Chilton and Josh Ward, who each made significant contributions to the Panthers' bronze-medal run.
"Jaylen was a big loss. Shawn was definitely a ballplayer," Johnson said. "If you have that kind of talent, you're expected to go a long way. We have some untried players; we'll see what they can do."
Come Far East, the Dragons and Panthers will likely have their hands full with last year's runner-up Seoul American, with senior All-Far East center Tomiwa Akinbayo, and All-Far East guard Warren Manegan and DODDS Japan champion Yokota, fourth at D-I last year.
At the Division II level, Robert D. Edgren welcomes a new coach, Chris Waite, and most of the players who've contributed to two straight Far East tournament bronze medals. Morrison Academy, which won the D-II title the last three years, will likely be favored again.