Okinawa teams finally get chance to play someone else
by
Dave Ornauer
January 16, 2020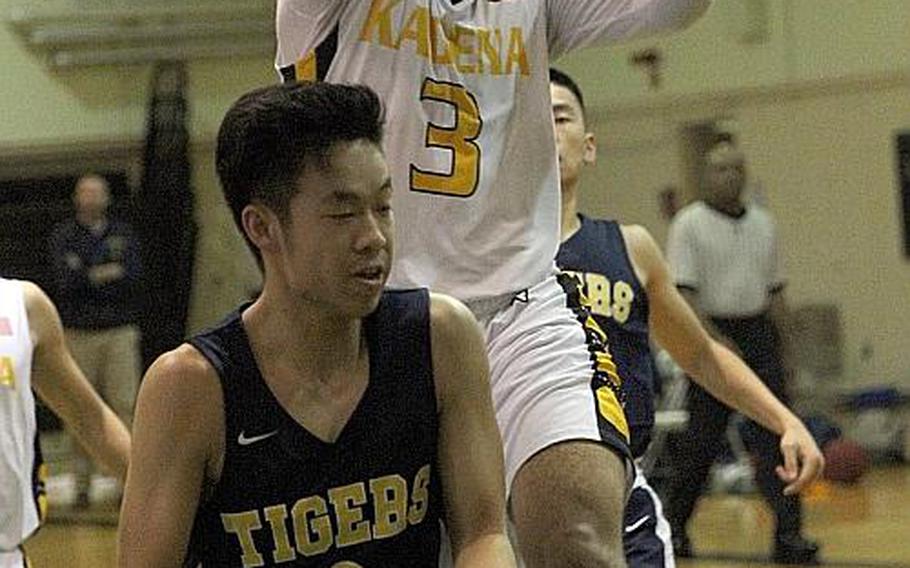 KADENA AIR BASE, Okinawa – For the first time since the season began in early December, Kadena's and Kubasaki's boys and girls basketball teams get to face somebody besides teams based in Okinawa.
Taipei American's teams come to Okinawa this weekend for the third time since January 2018, playing the Panthers and Dragons in the teams' annual Taipei Basketball Exchange.
For the first time, the event takes place at Kadena, and coach Antiwon Tucker of the Panthers boys team said his charges are excited about the opportunity.
Kadena's boys won both their games against the Tigers last season, while the Panthers girls went 1-1 and the Dragons boys and girls went winless in two starts each.
"We're looking forward to this," Tucker said, adding that the weekend's games will be "our first big test" since the Panthers' only loss of the season, 79-73 late last month at Tomishiro, the island's top-rated Japanese team.
Four games are scheduled Saturday starting at 10 a.m. and four more beginning at 9 a.m. Sunday. Kadena's and Kubasaki's boys and girls teams each play twice against the Tigers.
Tucker said he's aware that Taipei's boys team has a move-in guard from Florida who could give the Panthers problems.
Kadena senior guard Casey Cox will draw the assignment of defending against the Tigers guard "and he's up to the task," Tucker said. "This is going to be some good competition."
This weekend's schedule is otherwise a light one for DODEA teams, with first semester-ending exams scheduled most of next week. As a result, there are no long-haul basketball or wrestling trips involving DODEA-Japan schools in the Tokyo-Kanto Plain area.
On the mats, Korea's four programs converge Saturday on Humphreys in a dual-meet tournament, while Japan's Kanto Plain schools battle it out at Christian Academy Japan in an individual freestyle tournament.
Daegu's and Humphreys' basketball teams take turns hosting Yongsan on Friday and Saturday. The Warriors welcome Osan to Daegu for their last home games of the season.
Yokota's basketball teams take on American School In Japan while Nile C. Kinnick's teams face Christian Academy Japan on Friday.
And Guam's boys hoops season begins Thursday with a new format: After 20 years of competing together in the Independent Interscholastic Athletic Association of Guam, the island's private and public schools have gone their separate ways, forming their own leagues.
Guam High belongs to the private league, which still carries the IIAAG banner. The Panthers open their season Friday at Notre Dame. The only time public and private schools will face each other is on the five Saturdays in February.
ornauer.dave@stripes.com Twitter @daveornauer