Okinawa's Yard Busters, Legion take Firecracker softball titles
---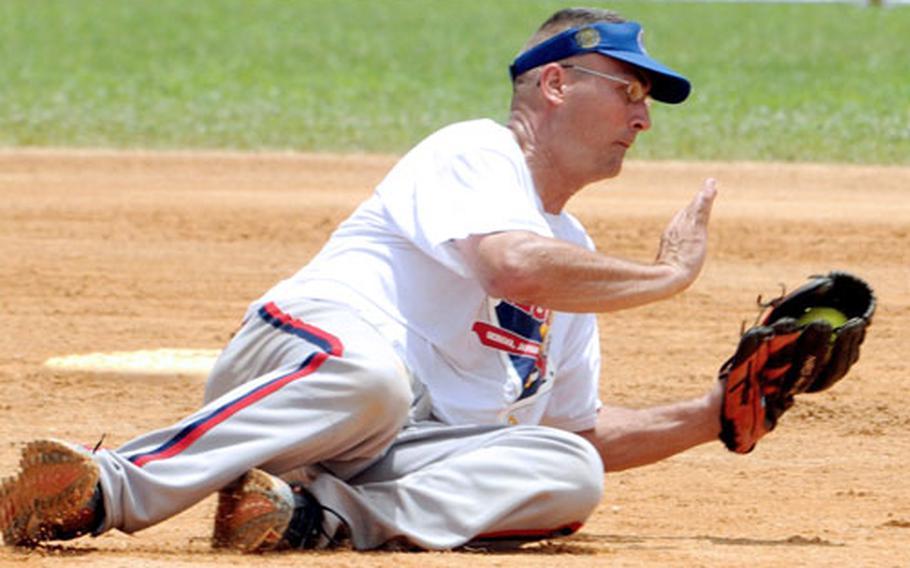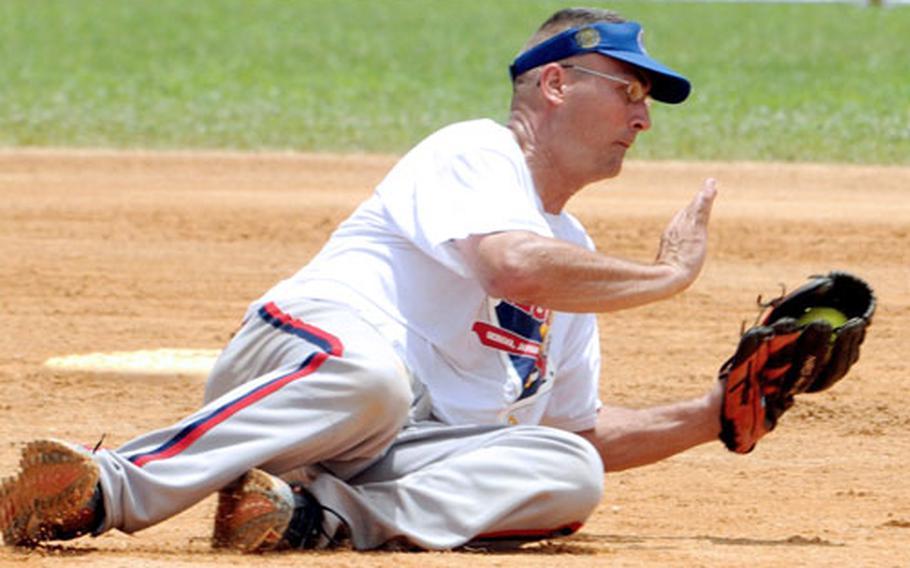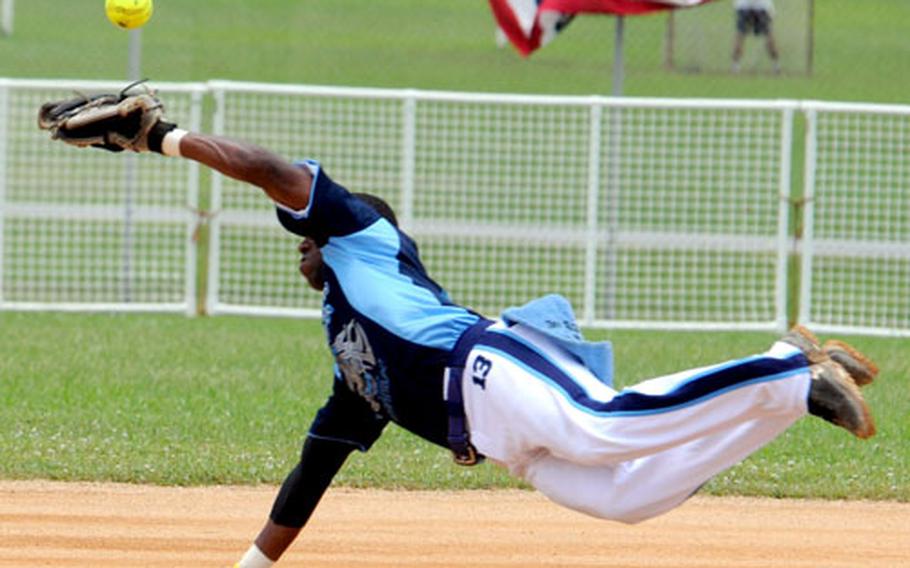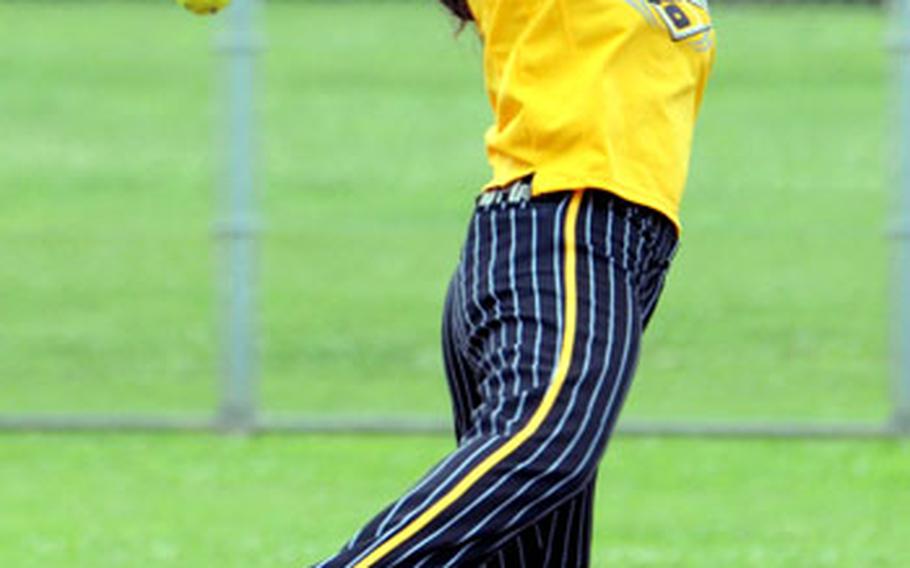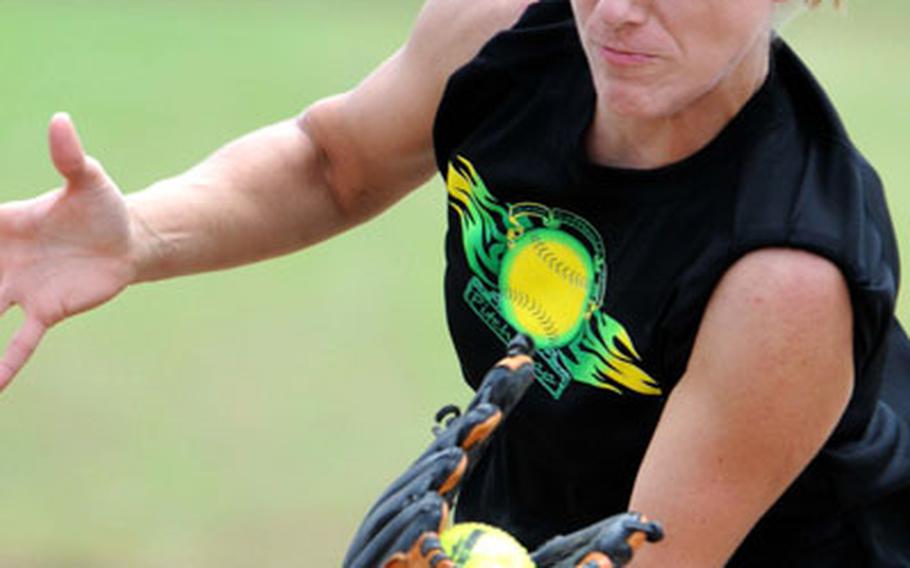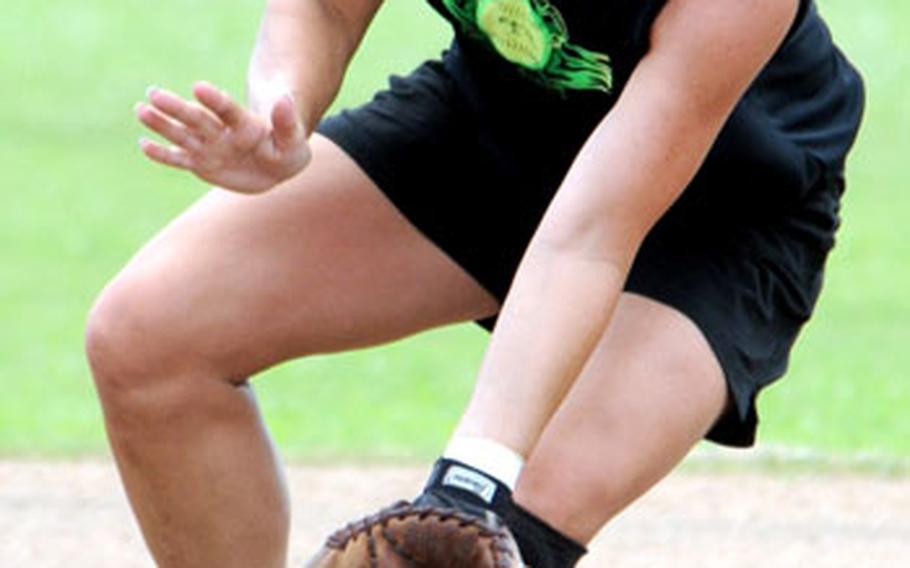 CAMP FOSTER, Okinawa — They watched and suffered a year ago, Okinawa's American Legion men and Yard Busters women, as Korea-based teams hauled off the championship hardware.
On Sunday, neither team left anything to chance, posting resounding, one-sided victories, making the Firecracker Shootout softball tournament a sweep for Okinawa.
Women's championshipYard Busters 11-10, Pitchslap 0-3: With MVP Brandi Kirkpatrick (5-for-8, 2 RBIs), Amanda Garcia (4-for-7, four RBIs) and Flandirs Files (3-for-5, two RBIs) leading the way, Yard Busters jumped in front early, scoring eight runs in the first three innings of each game.
Yard Busters took advantage of 12 total errors, nine in the first game, and Pitchslap's inability to hit in the clutch. Kenni Godwin looked at a called third strike with two on in the fifth and Lauren Harrell grounded into a sixth inning-ending double play.
"We shut them down for three innings and didn't score," Pitchslap coach Steve Erickson said. "Had they hit in the clutch, it would have been a better ballgame. We never took advantage of … opportunities."
Pitchslap was held to five hits in the first game. Angelina Clayburn was 3-for-3 and Godwin, Kimmi Gaines and Britt Scherrer each had two hits in the second game for Pitchslap.
Men's championshipAmerican Legion 22, Camp Humphreys 5: Robert Gullett belted two home runs and drove in five runs on a stopover en route to Hill Air Force Base, Utah, where he's transferring from Osan Air Base, South Korea.
"We were not going to get double-dipped this year," All-Marine pitcher Richie Krause of Legion said. He's one of a combined nine All-Marine and 11 All-Air Force selections on the team.
"He's a great addition," coach John O'Brien said of Gullett, who went 20-for-31 with four homers.
O'Brien also got long-distance contributions from Dan Miller (Texas) and Chris Souza (Osan), former Legion stars who each drove in three runs Sunday.
On-island talents Will Twaddell and Chris Stevens went 3-for-4 with three RBIs and 3-for-5 with a double, triple and two RBIs, respectively. Stevens finished 31-for-38 with two homers and Twaddell 24-for-37 with six homers for the tournament.
---
---
---
---