Home Team
Off-base play unites high school soccer rivals
by
Rusty Bryan
September 28, 2011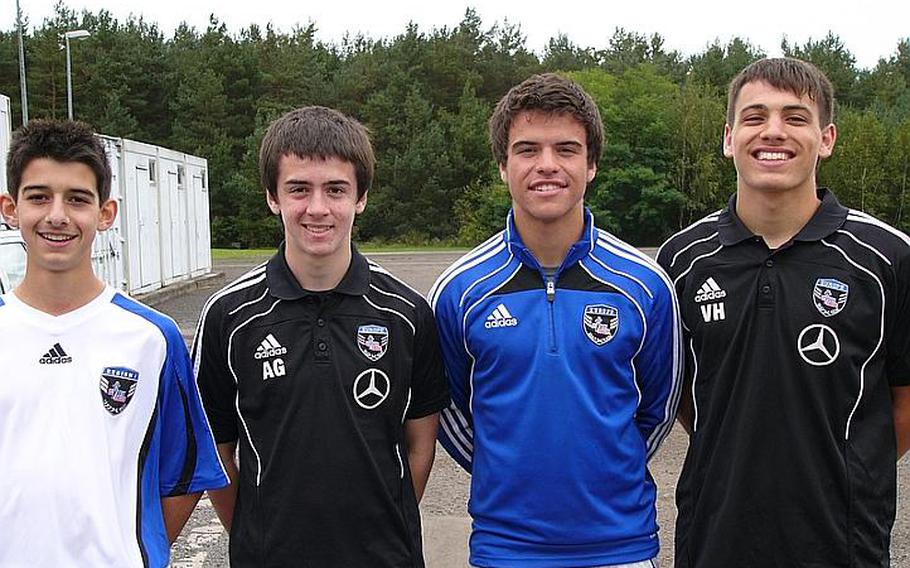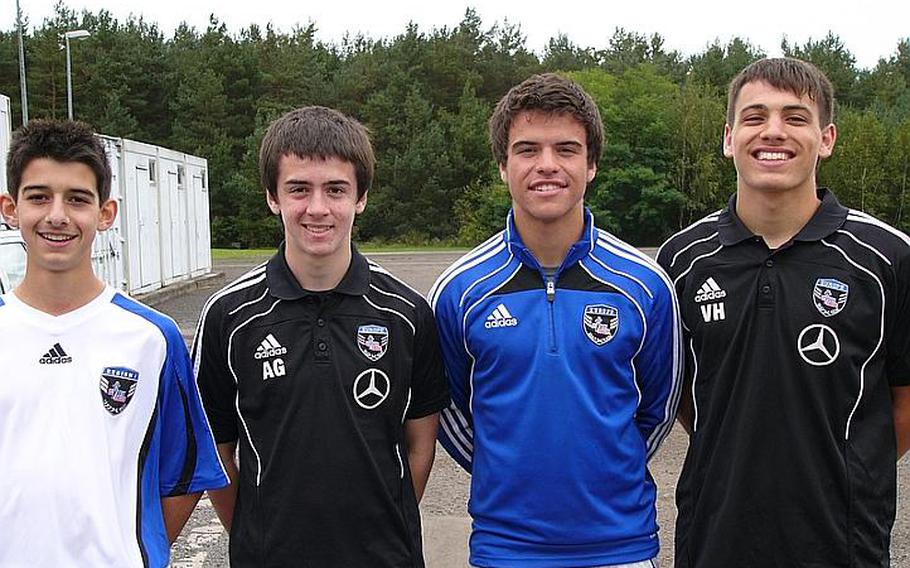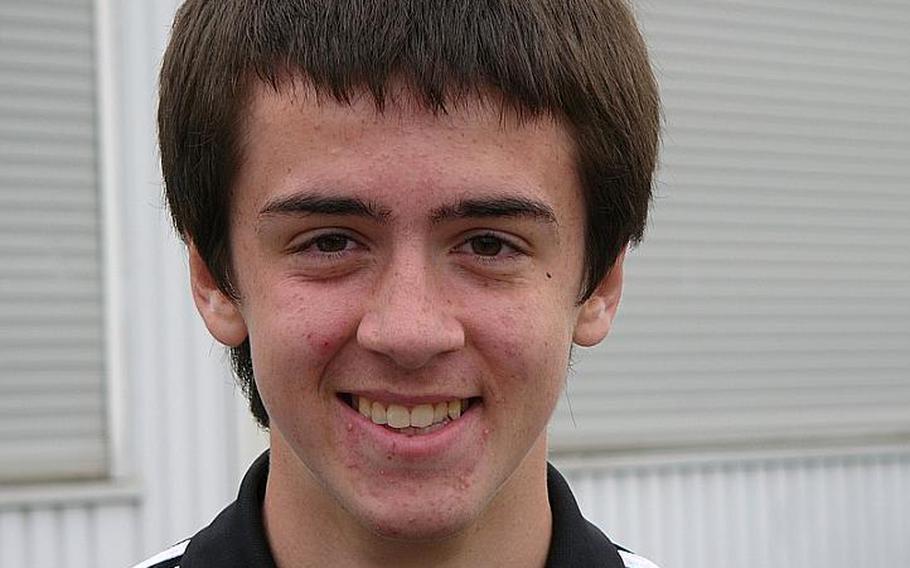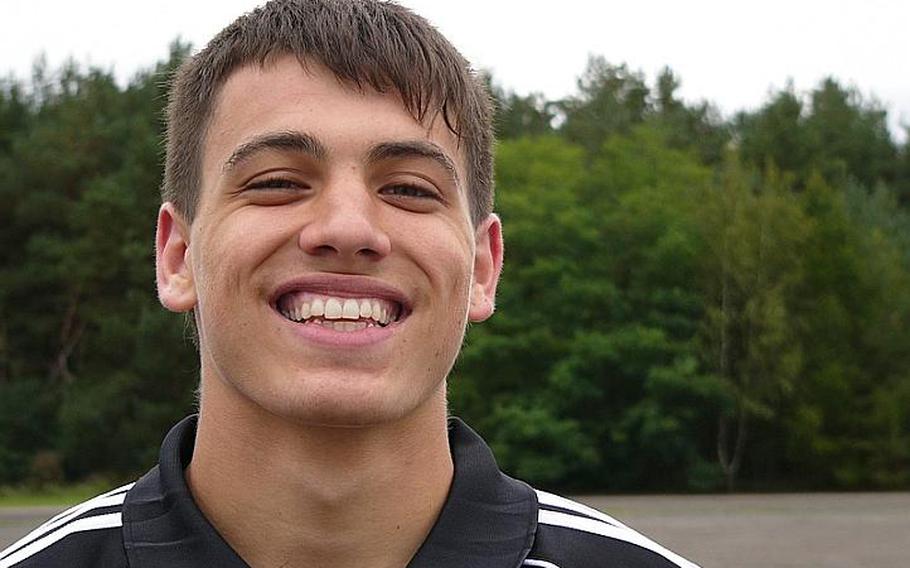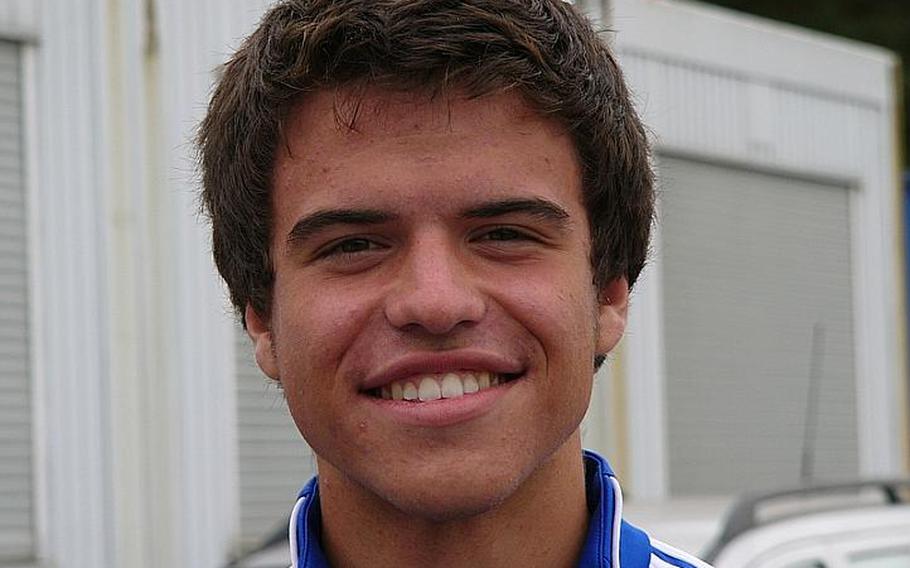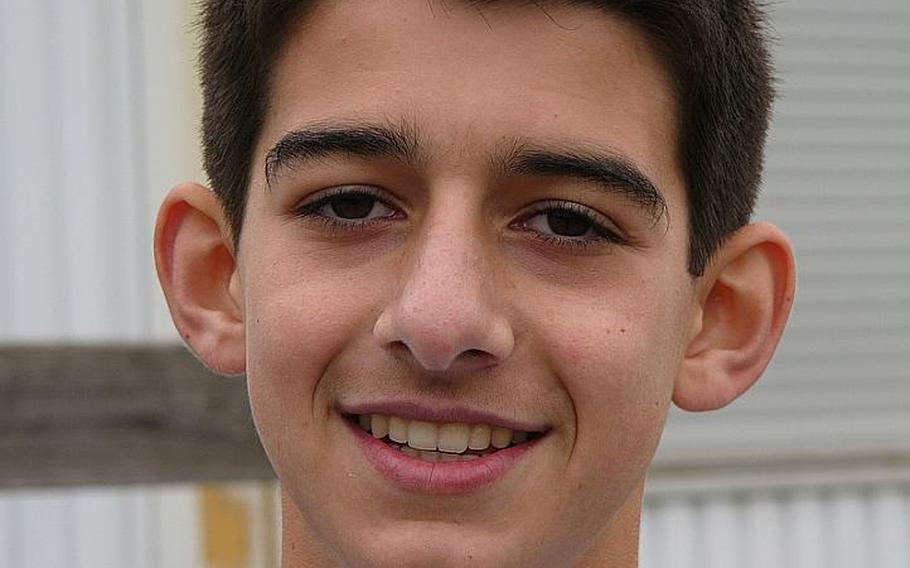 KAISERSLAUTERN, Germany – Thanks to some big-stage, off-season bonding, four of DODDS-Europe's best soccer players from two of Europe's bitterest rivals have found themselves on the unlikeliest of home teams.
The four – juniors Andrew Guelle and Vincent Harrington of Heidelberg and junior Cristian Turain and sophomore Brienno Illari of Ramstein, all of them Region I U.S. Olympic Development Program teammates – shared their experience of passing beyond school rivalries into something larger after a recent skills-enhancement session with professional German League coaches. The session took place at the training facility of 1FC Kaiserslautern in the hills east of town here.
Organized by Ramstein coach Dominik Ludes, staffers from 1FCK and U.S. Youth Soccer-Heidelberg officials Paul and Wendy Guelle, the session reunited the three juniors who played together for the Region I all-stars at San Diego's annual Surf Cup tournament over the summer. It was an experience all cherish.
"I wish I could play with these guys more," said Guelle, 16, about the unusual alliance among the four.
"We're like family," Harrington, 17, said. "During the summer, we hang out together."
Last summer, the "family" traveled together to San Diego for the Surf Cup event. It was the second straight year Ludes took a team to the Surf Cup, a gathering that attracted 300 college coaches. The Region I all-stars compiled a 1-1-1 record that should have been better, said Harrington, who was playing the event for the second time.
"Every game, we got scored on in the first five minutes," Harrington said, "but every game we scored the second goal."
Those second goals came despite considerable tension, Harrington added. In addition to falling behind some of the best teams in America, the presence of so many talent-spotters vital to their college futures just accelerated the jitters.
"It really adds pressure," he said. "There are 50 people with notepads standing around. It's hard to stay focused. You know you're being evaluated every step of the way."
It didn't help, either, that the Region I players, all of whom play year-round with German clubs, had to adapt to an unfamiliar U.S. style of play.
"The play's a lot different than in Germany," Guelle said. "The U.S. team just kicks the ball to their fastest player. The German style is to pass the ball quickly. It's more fun."
And not nearly as tiring, Harrington added.
"The U.S. style sucks if you're a defender," he said. "You have to run with the guy all day."
When it came to style, however, the Germany-based Americans were second to none, at least in the wardrobe department.
"We were sponsored by Mercedes-Benz," Turain said. "Everyone would see the (Mercedes logo) star and whisper, 'Those are the guys from Germany.'"
Even though they've tasted international soccer and play for German clubs, the four agreed that it wasn't hard for them to turn their attention to the brief high school season.
"High school is more fun," Turain said. "You understand what you're playing for."
Even when you square off against your Region I teammates in a Heidelberg-Ramstein game? A showdown of archrivals that has in the past drawn more than one red card from the referee's shirt pocket?
"I hate to lose," Guelle said. "When they beat us last year (3-1 in the Division I semifinals), it was hard, but afterward we were pulling for them."
---
---
---