Nyander, Smythe capture DODDS-Europe golf titles
by
Rusty Bryan
October 16, 2004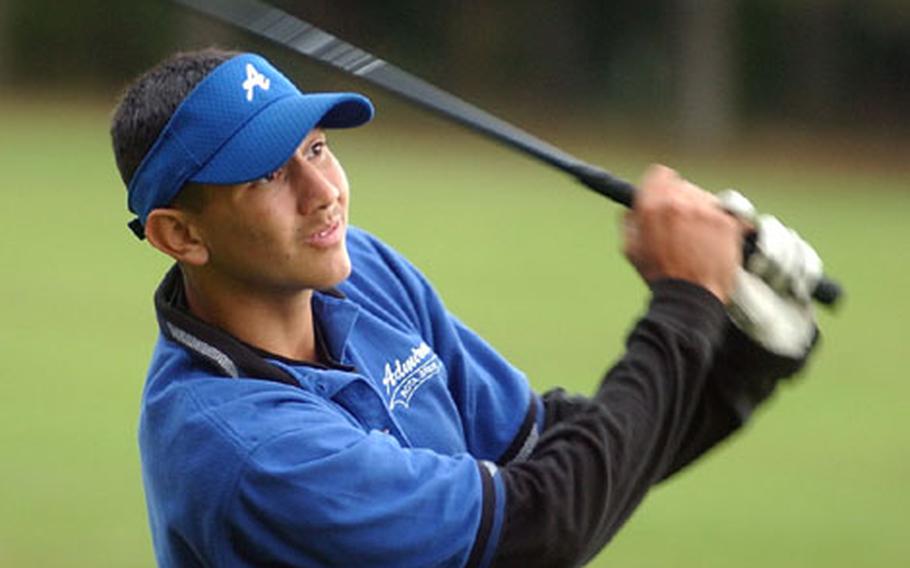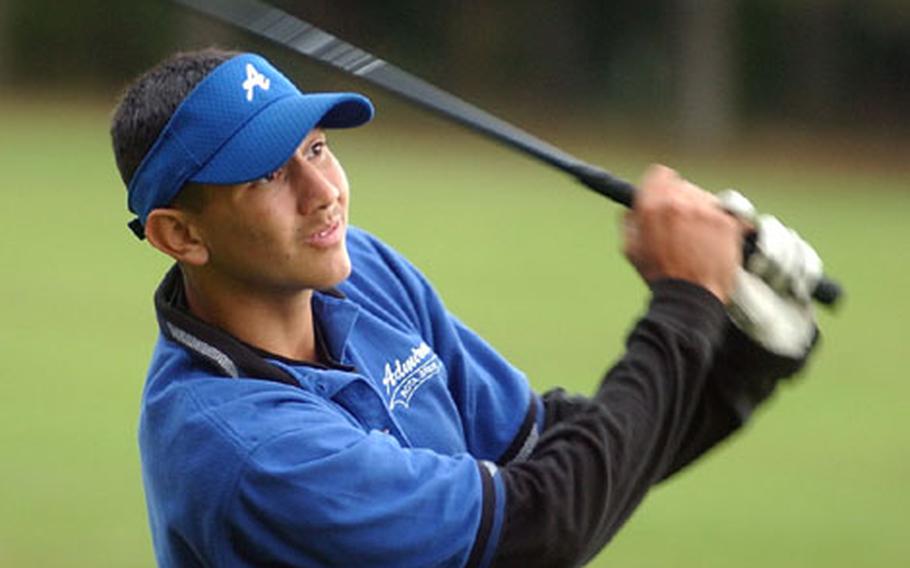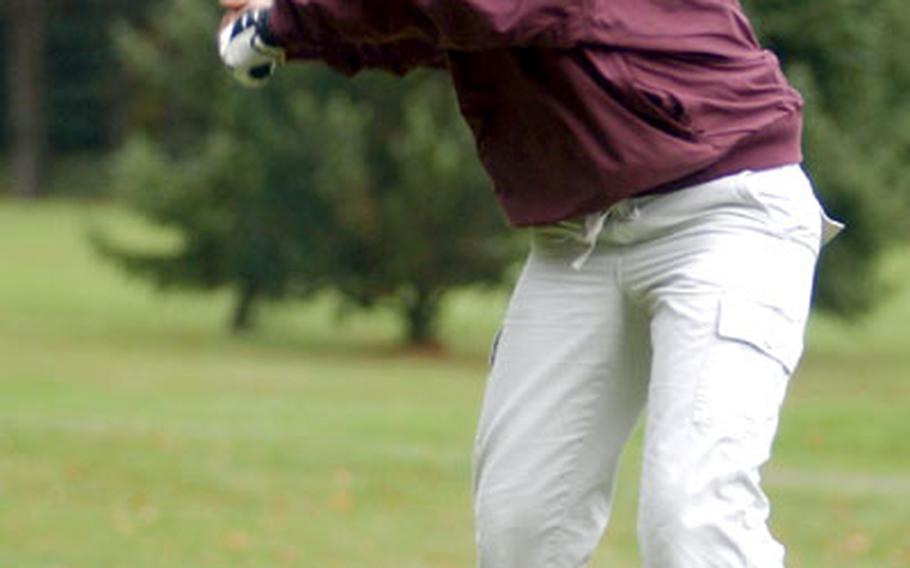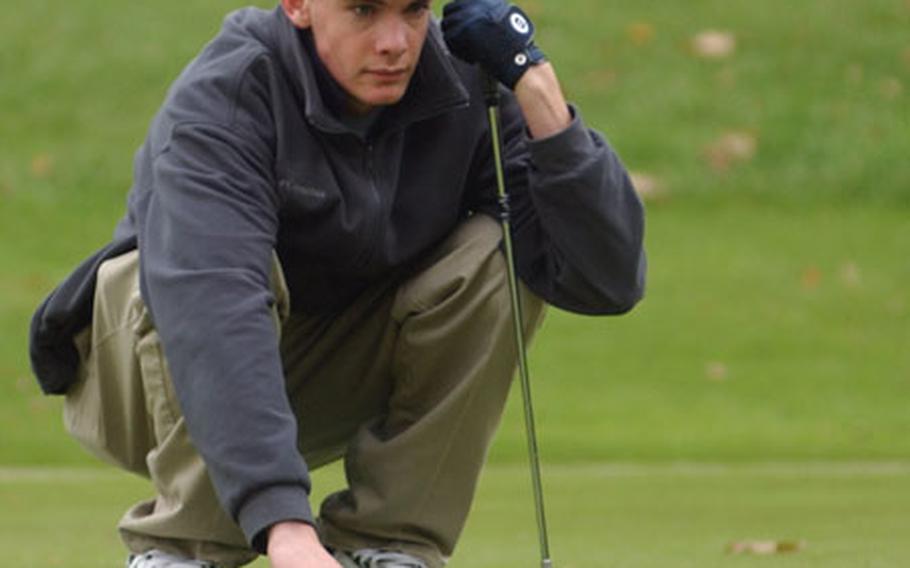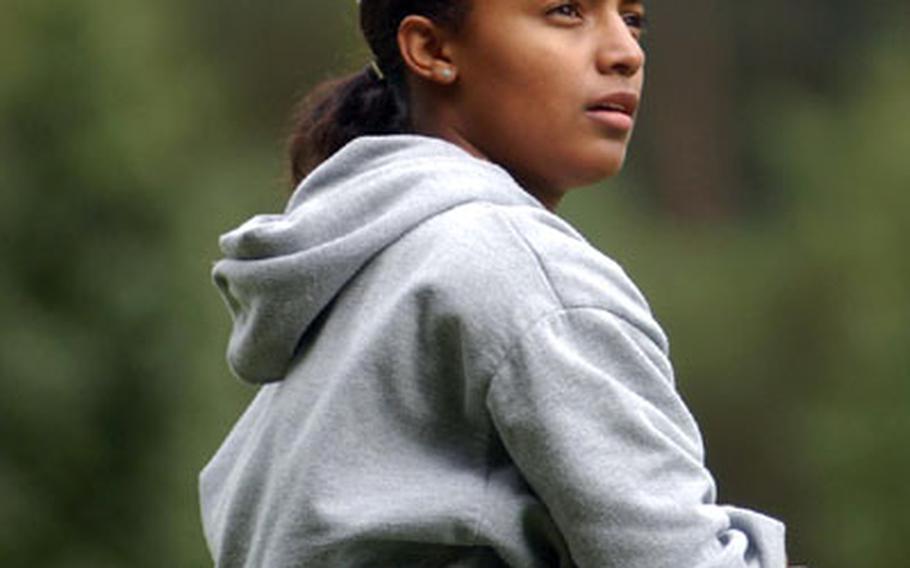 WIESBADEN, Germany — Heidelberg's Greg Nyander made an eagle and two birdies on the final three holes Friday to edge Rota's Jason Allard by one stroke and win the 2004 DODDS-Europe high school golf championship.
Nyander shot 5-over 76 Friday to post a 163 total for 36 holes at 6,239-yard Rheinblick Golf Club. The senior shot 87 Thursday, but only trailed the leader by six after the first round.
"I thought I had no chance to win," Nyander said. "I didn't even think I'd make the top three.
"[But] I have not ever had a stretch like that."
Defending girls' champion Frances Smythe, a junior from Würzburg, won another title easily. Based on the Stableford scoring system, Smythe scored 30 points for a two-day total of 56, 18 more than Lakenheath's Sarah Wells.
"I love playing here," Smythe said.
Smythe and her younger sister, Rebecca, scored 92 of champion Würzburg's 125 points. Lakenheath was second with 88 and Hanau third with 41.
Led by Miles Presnell, who finished fourth (168), Würzburg captured the boys title. The Wolves' total of 261 edged Ramstein by 10 points for the Division I crown.
Rota, with four golfers among the top 10, won the combined Division II-III crown with 320 points. Patch was second with 263.
Nyander began his closing charge on the 475-yard 16th hole, a severe dogleg right with a narrow fairway.
"I hit driver and 5-iron," Nyander said, "and knocked it 4 feet from the cup."
Nyaner made the putt and followed with birdies on the 361-yard, par-4 17th and the 480-yard, par-5 18th.
"I missed my eagle putt on 18 by inches," Nyander said.
Defending champion Gilbert Mendez and Rota teammate Allard had rough days.
Mendez, the first-round leader with 81, shot 48 on the front nine Friday and managed just 45 on the back to finish in ninth place at 174.
"Everything was wrong today," he said.
Allard, who shot 83 Friday, carded a 39 on the front nine. He started the back nine with a birdie and a par, but followed with a pair of double-bogeys and a triple-bogey.
"I had trouble on the greens on 12 and 13," Allard said. "They were really bumpy."
Allard, who won Thursday's long-drive award and Friday's closest-to-the-pin contest, finished with three pars for an 81 Friday. He missed a 5-foot putt on 18 that would've tied Nyander.
---
---
---