Novice quarterback leads Mannheim to first win of final season
by
Rusty Bryan
September 22, 2010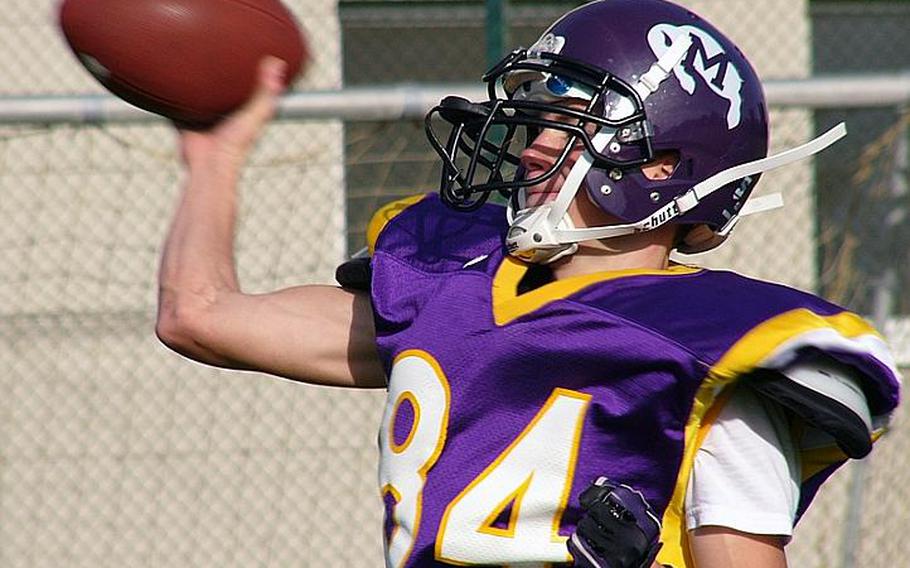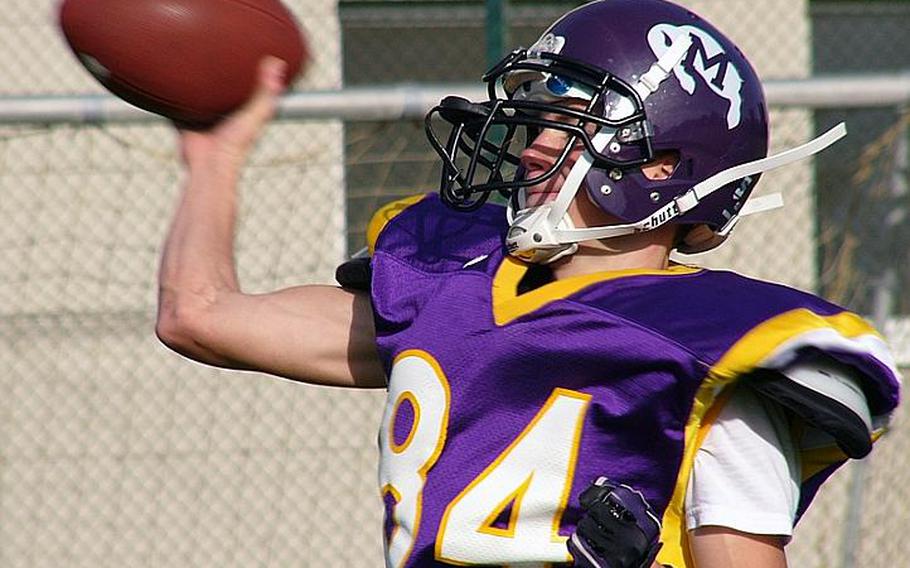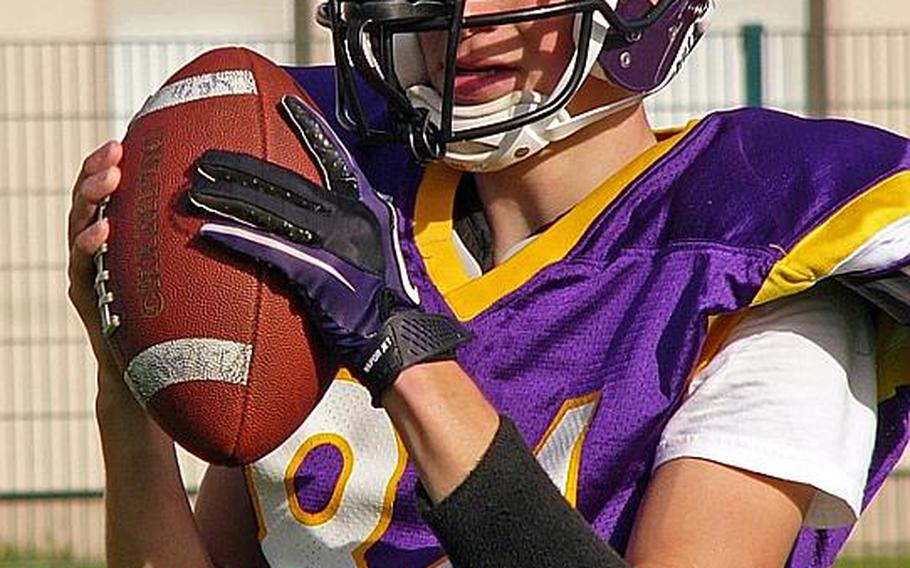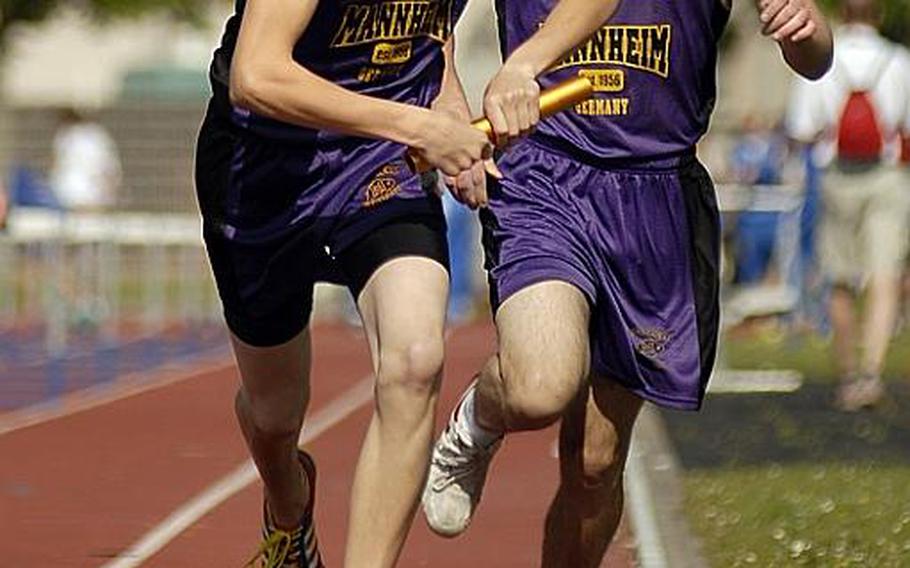 MANNHEIM, Germany — Being a late-starter in a brand-new sport so far hasn't fazed Mannheim senior Adam Cornelius.
Starting for Mannheim in the first organized football game of his life last Saturday, Cornelius quarterbacked the Bison to a convincing 28-8 road victory at SHAPE, completing three passes and performing a role he never imagined he'd have to fill.
"I never thought of myself as a quarterback," Cornelius said Monday after displaying an enviable passing arm at a sun-drenched practice session, "but I wanted to play a sport this season."
This season happens to be the final one in the history of Mannheim high school, and the sport Cornelius originally thought he'd participate in was cross country.
"I found out a week before school started that we weren't going to have a cross country team," said Cornelius, a qualifier for the European championships the last three years. "Only one girl and I signed up."
Thwarted, Cornelius decided to turn his hand to football, in spite of having missed the summer camp most teams use to prepare their players for the season and the first few fall practice sessions.
No problem, said Mannheim coach Frank Macias, who can be forgiven for any pleasure he takes from the demise of Bison cross country. In addition to taking over at quarterback, Cornelius also serves as the team's place-kicker.
"We've been trying to get him out for three years," Macias said. "We knew he could play."
Macias wasn't the only one trying to get Cornelius to put on the pads. Bison fullback-defensive end Trey Arnrich and cornelius were in the same physical education class last year. "We'd throw the ball around," Arnrich said. "I tried to get him to come out then."
Still, there's a big difference between toss-it-around playground ball and the real thing, right?
"It's something new," Cornelius admitted about moving from a sport where his most likely collision would have been with a tree root to one in which the other team is trying to knock him down on every offensive play.
Turns out, that was no problem.
"The contact doesn't bother me," said Cornelius, in spite of his slender frame which reveals the distance runner he was and will be again when he returns to run the 800, 1,500 and 3,000 meters for the Mannheim track team this spring.
Instead, the biggest adjustment was the mental aspect of his new situation.
"In football, you've got to do a lot of thinking," he said. "You've got to know what you're doing and what everybody else is doing."
Luckily for the Bison, in addition to his arm, Cornelius has the head for his new game.
"He's a smart kid," Macias said. "I have him in my calculus class. You only have to tell him something once, and he remembers it."
Even so, the speed of his conversion caught some by surprise, especially 2010 European 800-, 1,500 and 3,000-meter champion Alex Cornelius, who sent some advice to his younger brother from Army basic training in Fort Leonard Wood, Mo.
"He got a letter from his brother telling him he had to get in the 16s (minutes) this season in cross country," mother Cheryl Cornelius chuckled. "He didn't know Adam was playing football."
Also surprised by Cornelius's transformation was teammate Sean Knight, a senior middle linebacker.
"I was skeptical when he came out," Knight said. "I didn't think he'd start, but he's a natural quarterback. He makes good decisions and he can pass. He's the best quarterback we've had in my two years here."
The Division II season has a long way to go yet, but Cornelius the neophyte has an overriding goal for his first and last season of high school football.
"We think all the time about how this is the school's last year," he said. "We want to try to make it the best one ever."
---
---
---
---