Notre Dame alums top Japanese team in football exhibition game
By
Grant Okubo Hana Kusumoto
July 27, 2009
---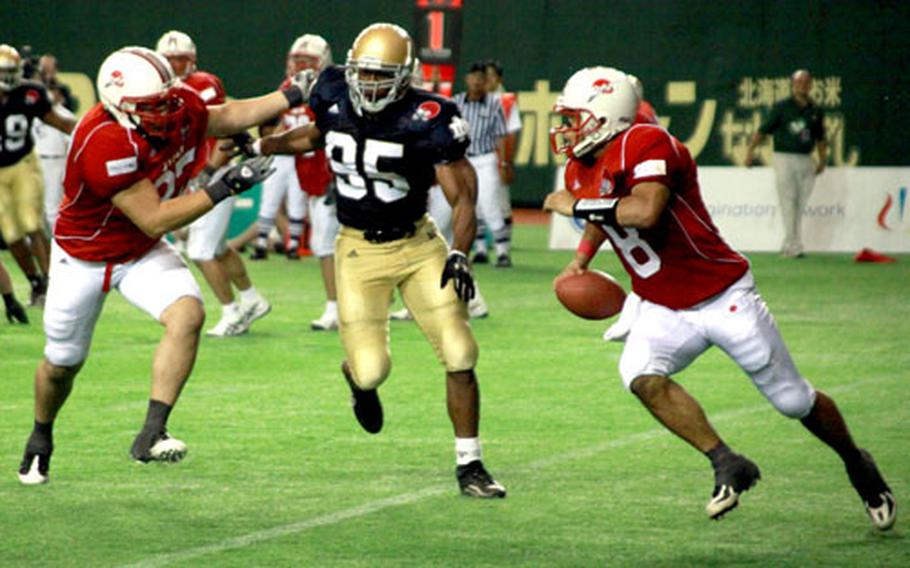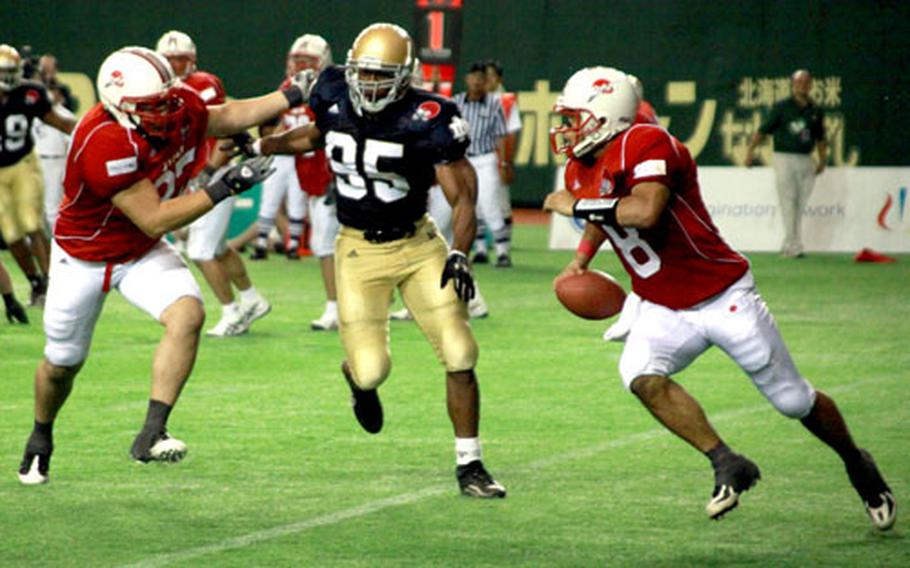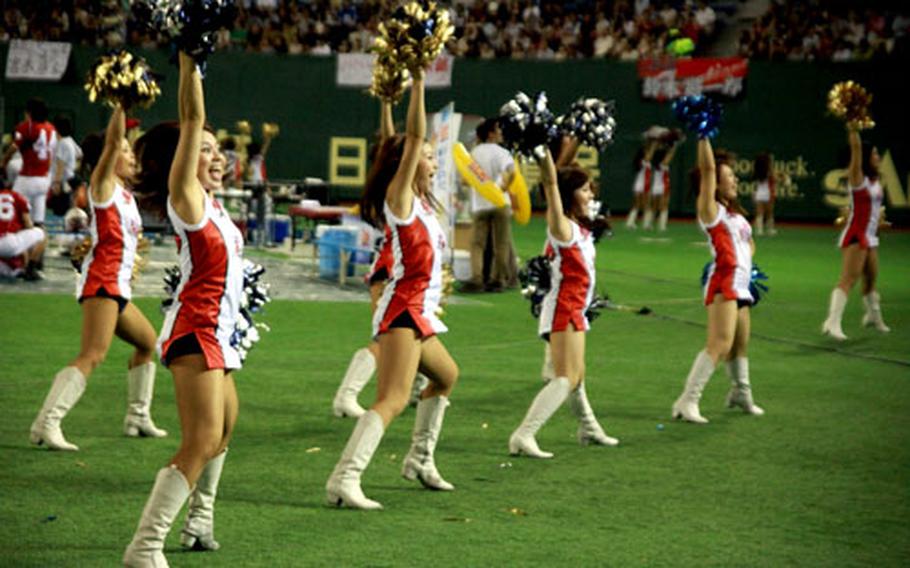 TOKYO — Japanese and American football fans flocked into the Tokyo Dome on Saturday, filling many of the stadium's 55,000 seats to witness the Notre Dame Japan Bowl.
Former University of Notre Dame players laced up their cleats one more time to play for former Fighting Irish coach Lou Holtz as the team of Irish alumni, who were billed as the Notre Dame Football Legends, took on the Japan National Football Team.
The Notre Dame alums won 19-3.
Taylor Bennett, a former U.S. Navy officer, said he could never have imagined seeing the Fighting Irish playing here.
Todd Bemenderfer traveled from South Bend, Ind., to watch his son, Thomas, fulfill a lifelong dream of playing for Holtz, he said.
And Kristy Battani, daughter of one of the team's coaches, said she was having a great time in Japan, even though she thought the gridiron looked a bit crooked in the baseball stadium.
Americans were outnumbered by Japanese fans.
"There is no opportunity like this," said Keita Yano, 19, a sophomore at Saitama prefecture's Josai University and a member of the school's football team. "This will be helpful when I play."
More than 30 of his teammates came to see the game, Yano added.
"There aren't any opportunities to watch overseas players play live, so I'm excited," said teammate Tatsuya Kono, 20, a junior. He said he was looking forward to watching punter Geoff Price, who taught at the clinic for Japanese college and amateur league players on Thursday.
"American players are so powerful," said Kazuo Ozaki, 44, a fan of American football for more than 20 years.
In the end, that power led the Notre Dame alums to victory.
---
---
---
---