North holds on in defensive all-star game
by
Gregory Broome
November 9, 2013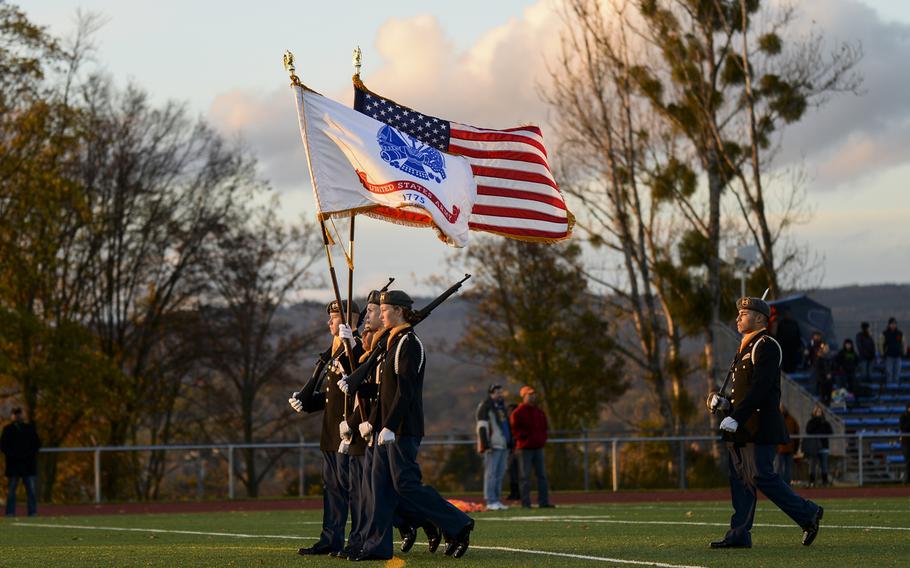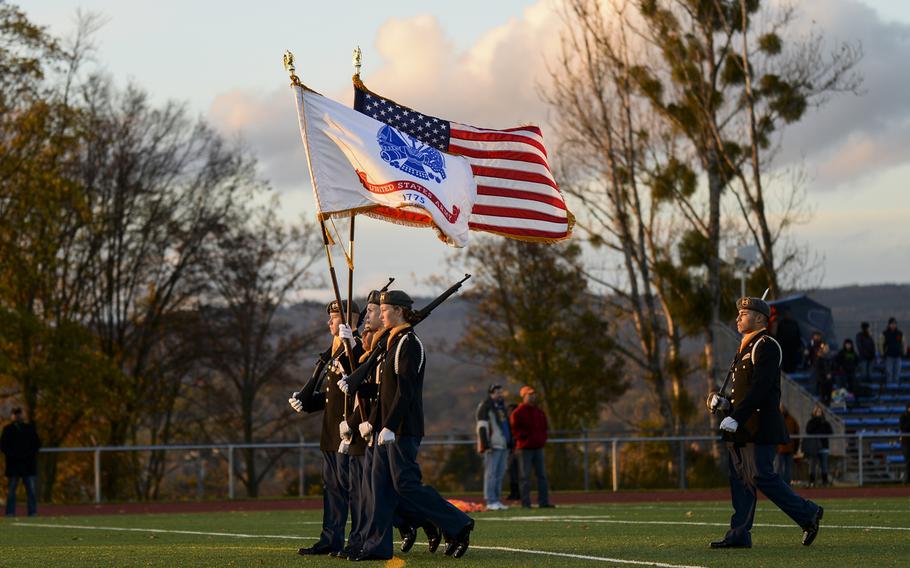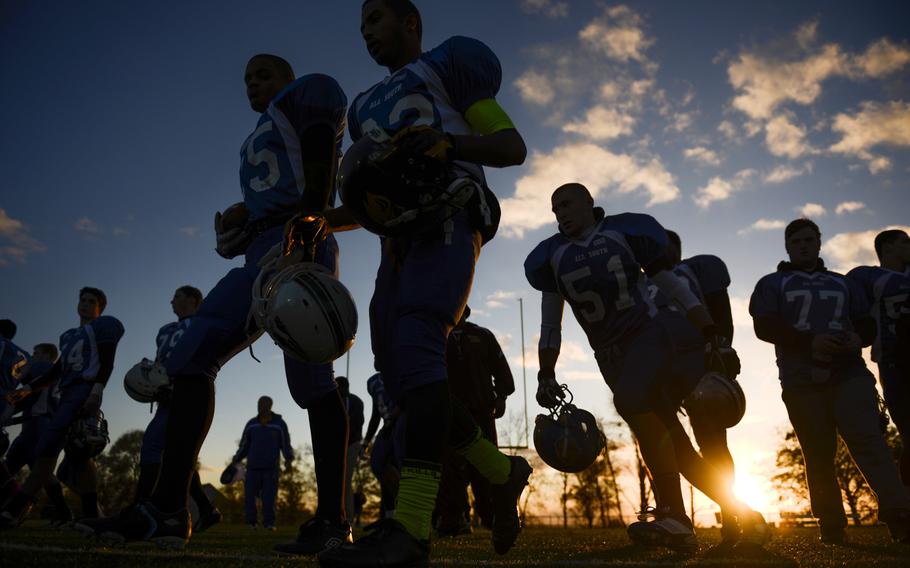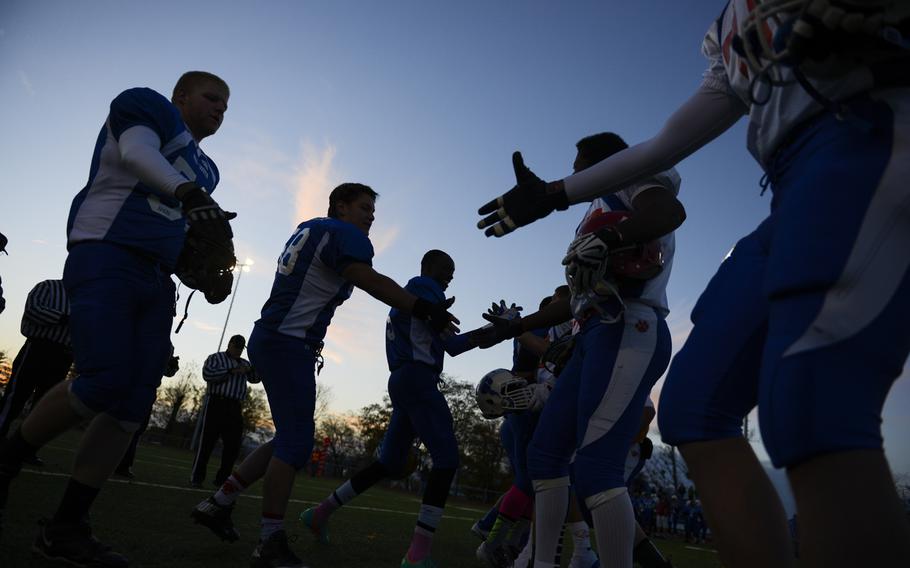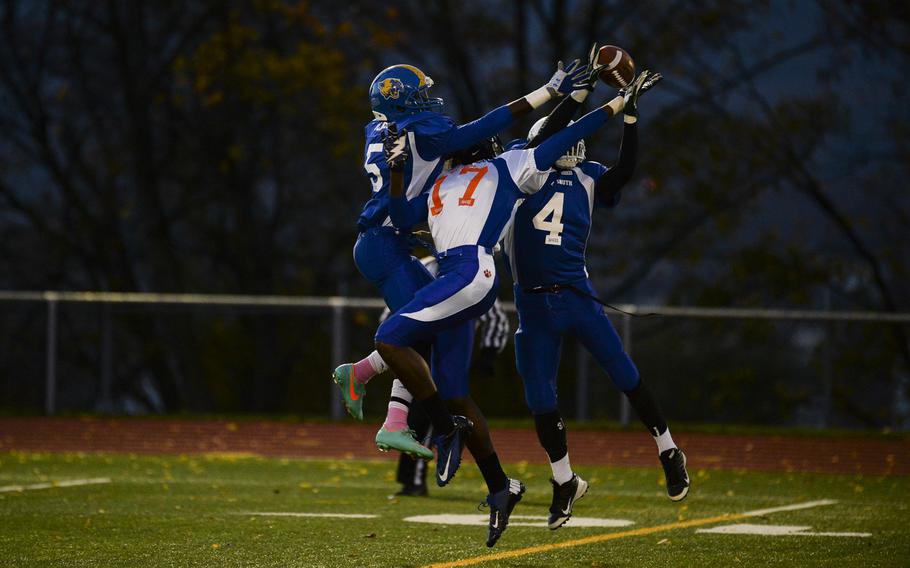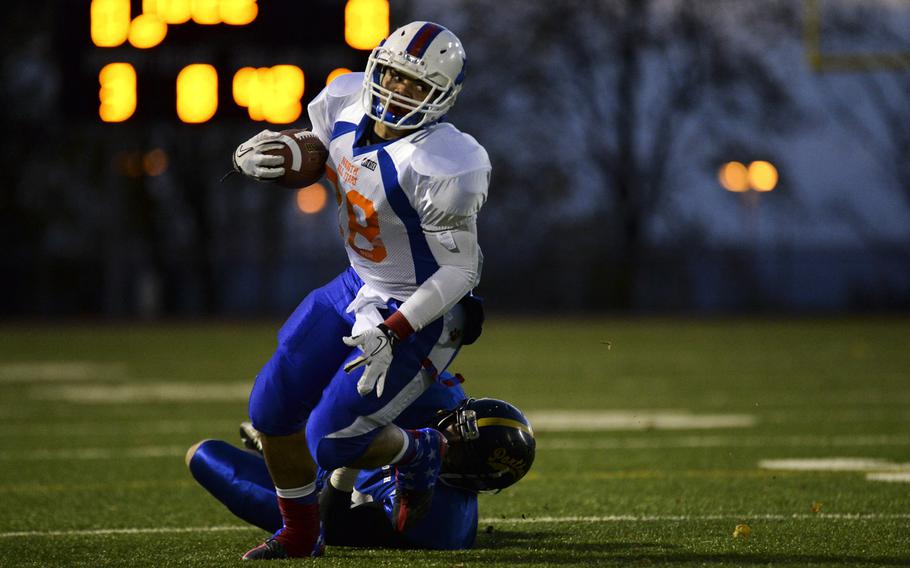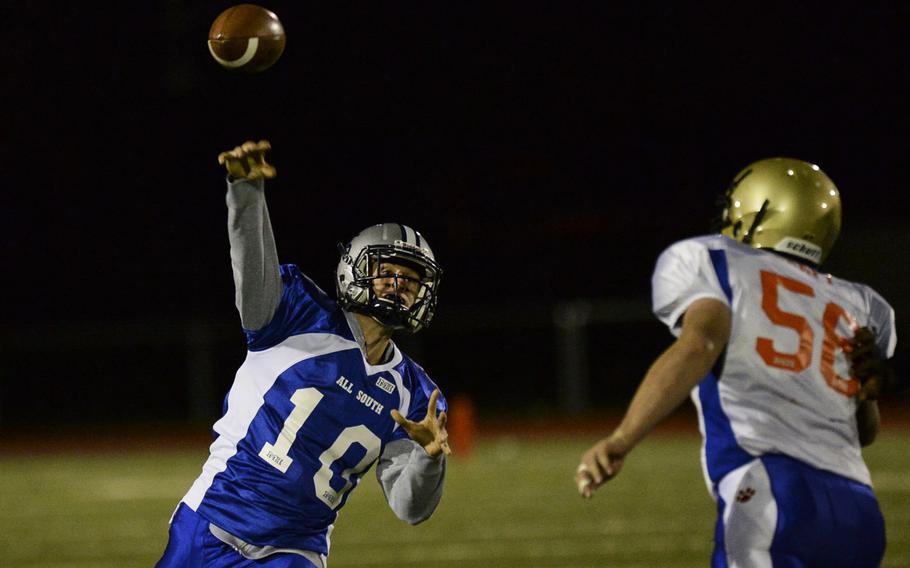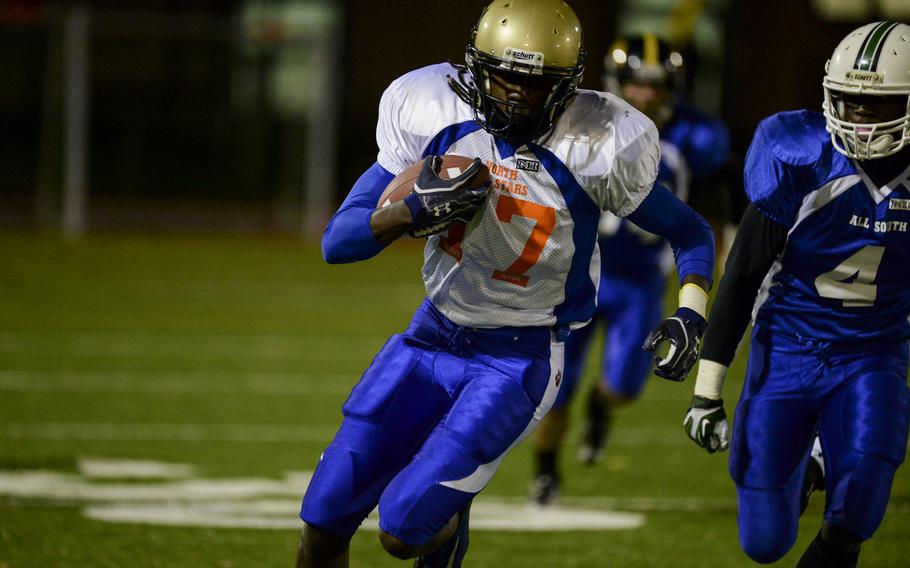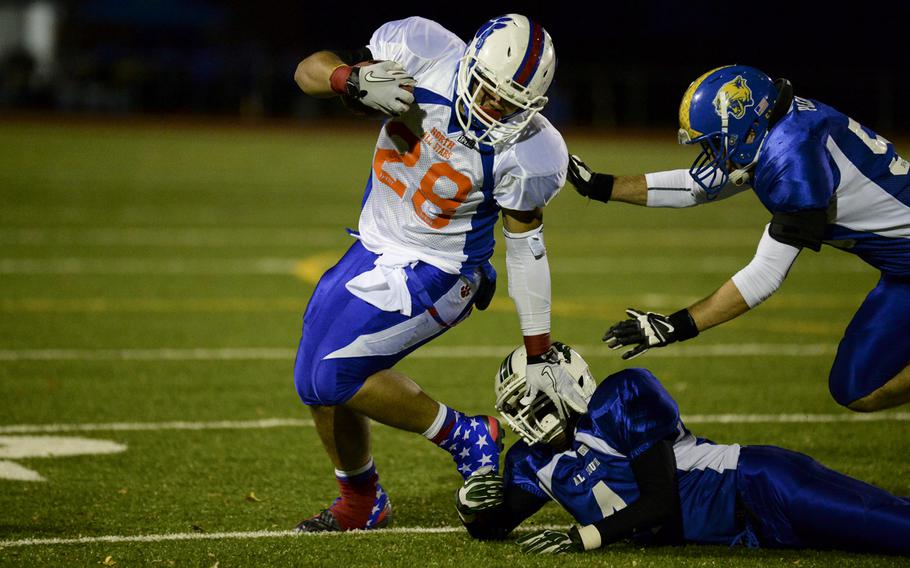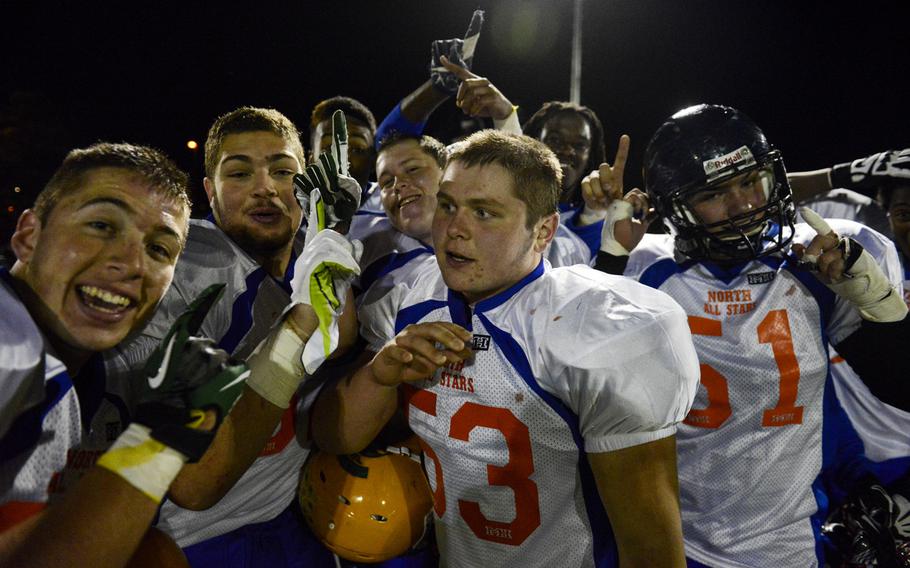 The 2013 DODDS-Europe football season came to an end Saturday as the North all-stars defeated the South 14-9.
Both offenses struggled to make any offensive headway in the first half despite the abundant statistical standouts filling both rosters. But the meandering game livened up considerably after halftime as the North erased a 3-0 lead with a pair of scores. Running backs Tevin Johnson of Ramstein and Conner Manning of SHAPE delivered touchdown runs to build an enduring 14-3 lead for the homestanding North.
With his South team's offense still stymied and its deficit growing, Naples defensive back Jayontray Grogan hung points directly on the scorebard with a dramatic fourth-quarter play. The Wildcat clawed at a held-up North runner, stripped the ball loose and sprinted 90 yards out of and away from the pack for the South's only touchdown.
"I started fighting for the ball," said Grogan, who also added a leaping interception to his highlight reel. "Never give up on a play."
While Grogan flourished, the game was an unusual one for high-usage offensive stars like Manning and Hohenfels' David Vidovic, the two feature players in last weekend's Division II European championship shootout.
Vidovic, who led his team to a comeback 38-35 win over SHAPE in the title game Nov. 2, broke off two double-digit runs in the first half to set up a field goal by Ansbach's Dorian Jones. But the prolific Tiger junior was otherwise subdued. Manning's 32-yard touchdown, meanwhile, was one of the few times the Spartan senior found any room to operate.
"I wouldn't call it frustrating. I would just call it two really good defensive teams," Manning said. "It is the all-star game. You've got all-star offensive and defensive players."
Saturday's game, the third consecutive since its 2011 relaunch, featured a combined 64 players from 21 schools. That kind of competition was a thrill for Menwith Hill lineman Jonathan Brugman, a former stateside varsity player who spent this season playing nine-man football for the tiny Mustangs of the four-team DODDS-Europe Independent League.
"It was a lot of fun to come here and play," Brugman said after celebrating a victory with the North. "It's good to get back to that level. It's so much more fun."
Twitter: @broomestripes