2010 DODDS All-Europe football team
No two-way starters selected as panel sets higher standard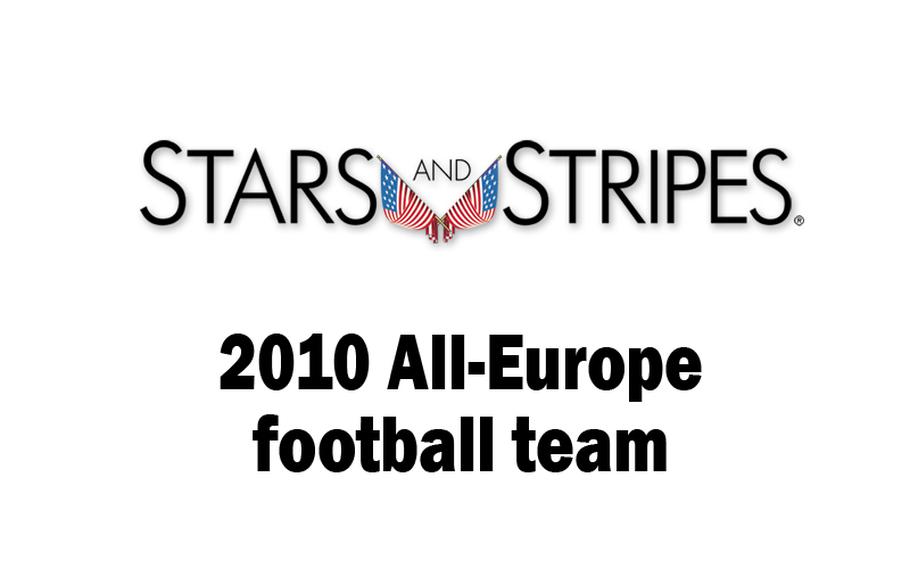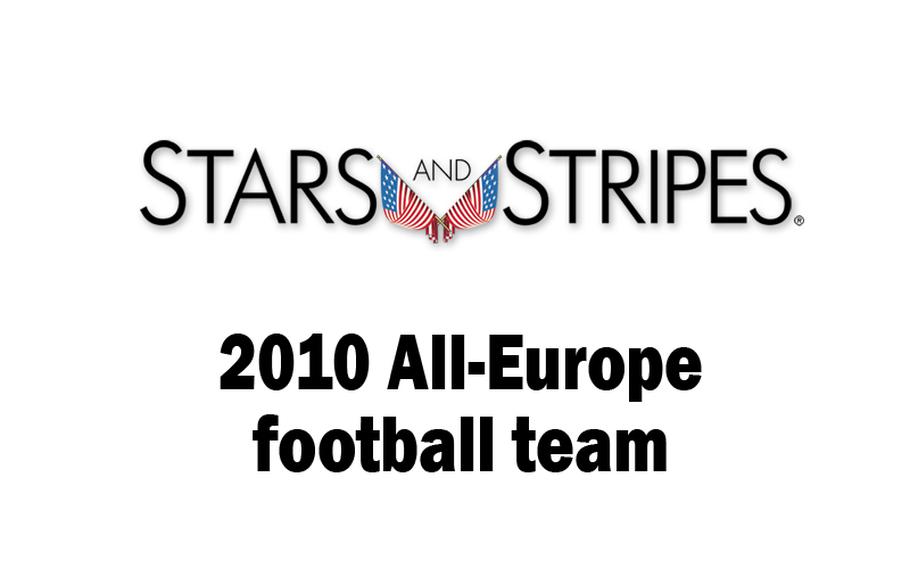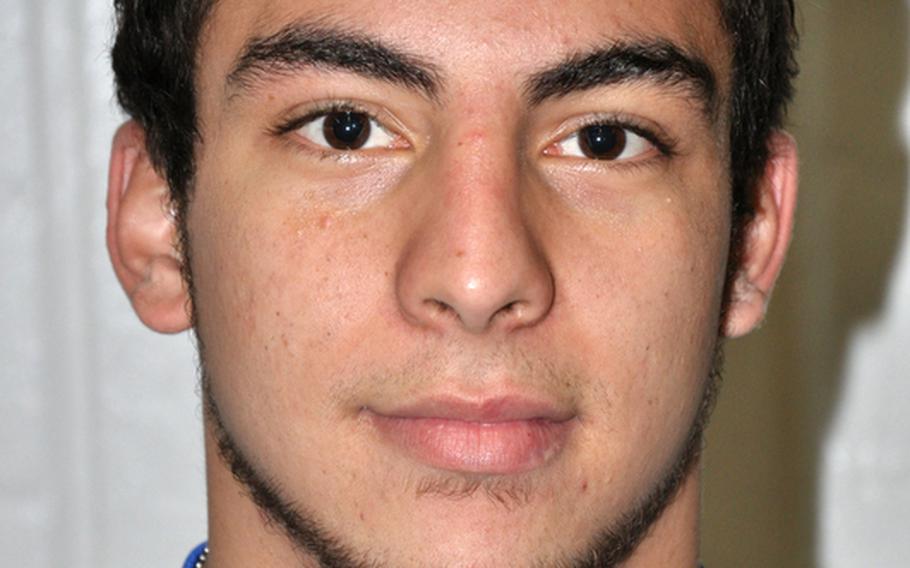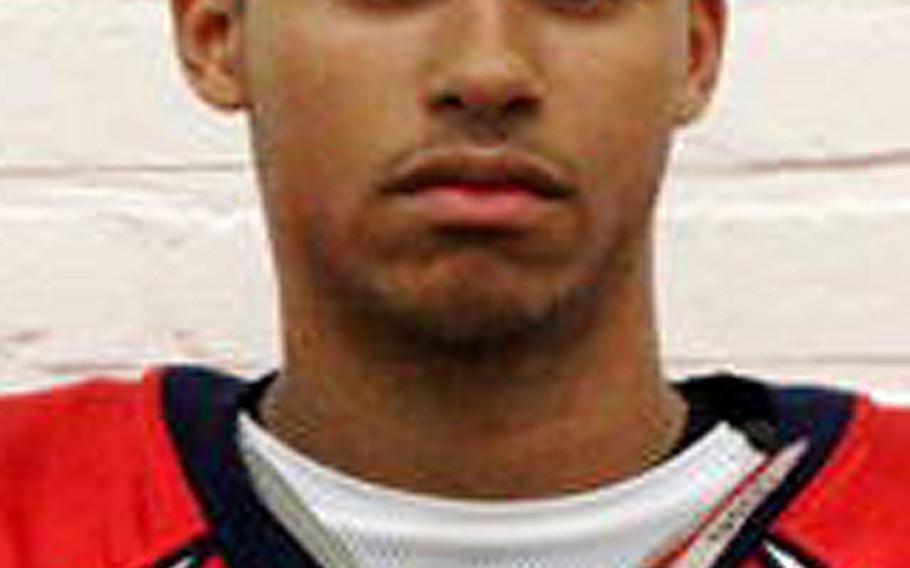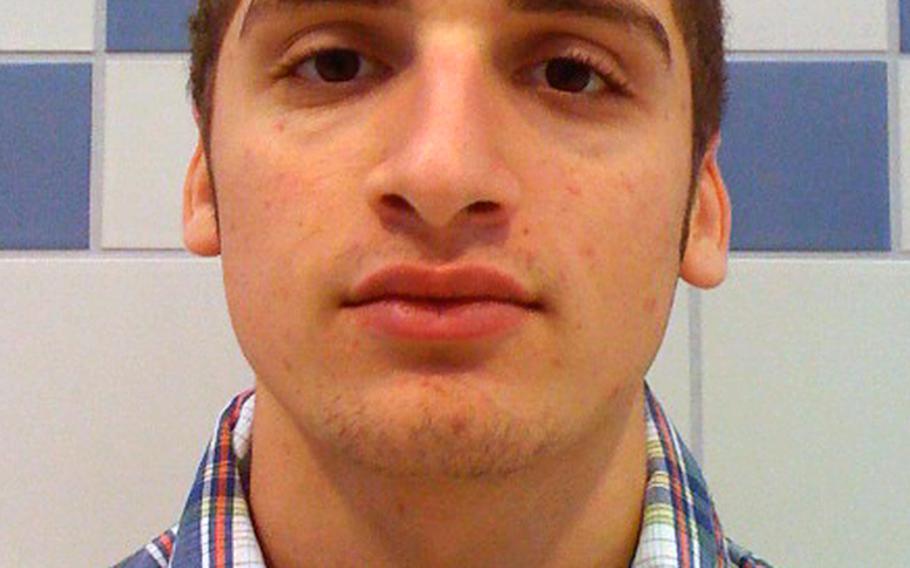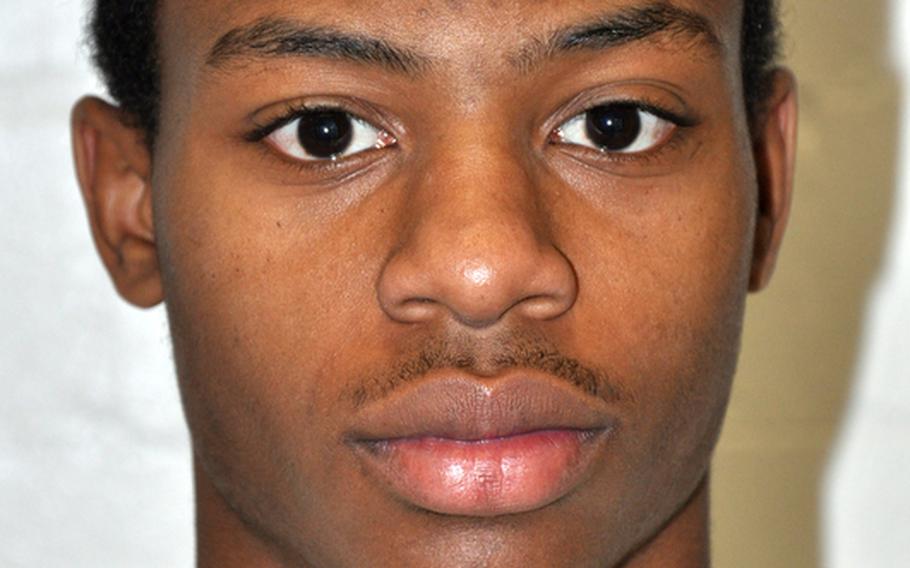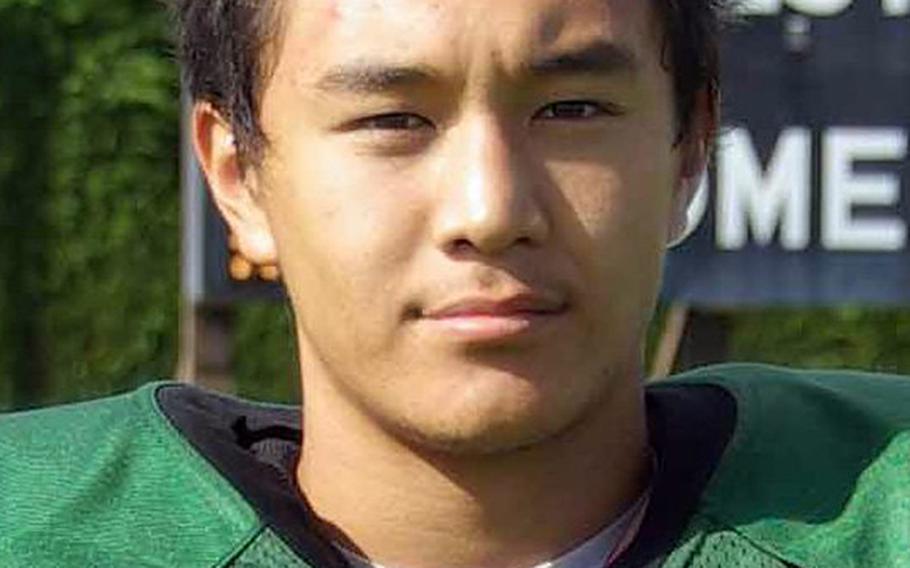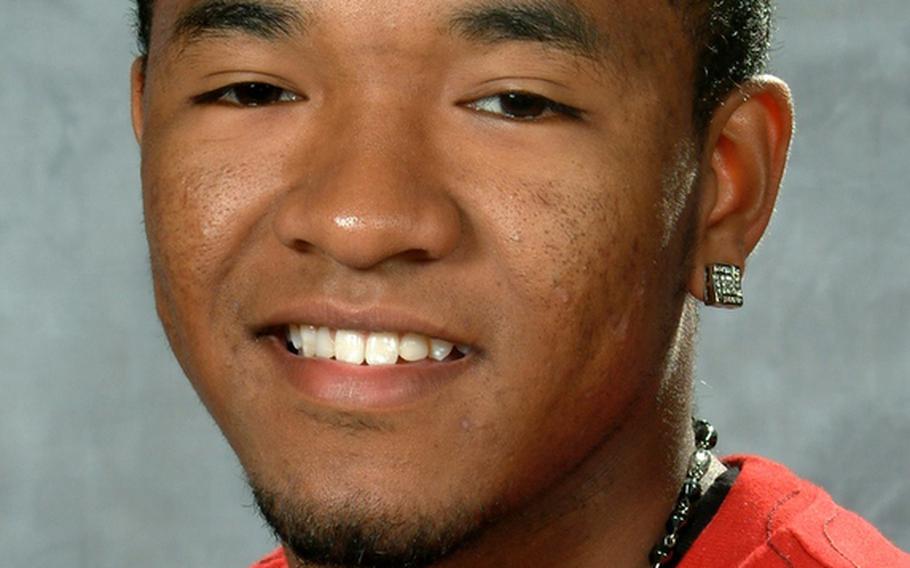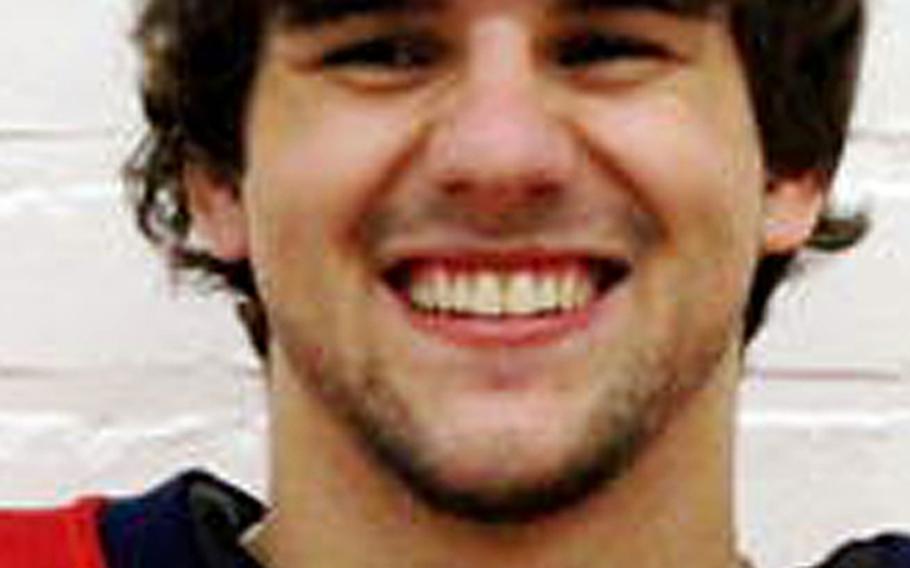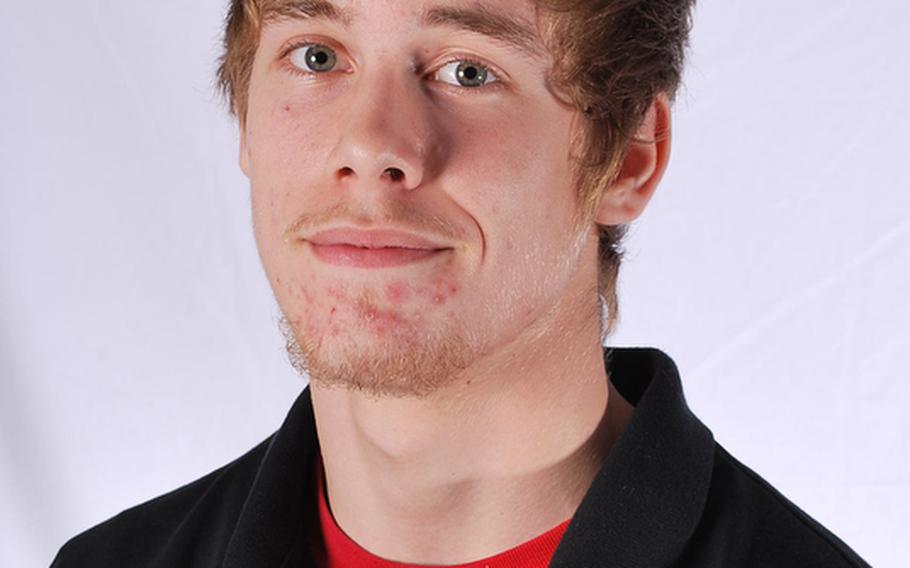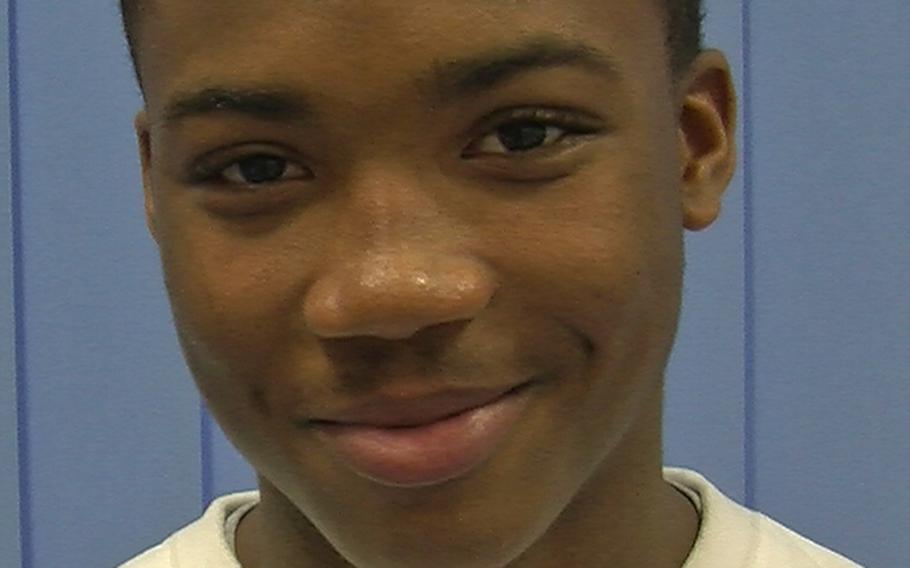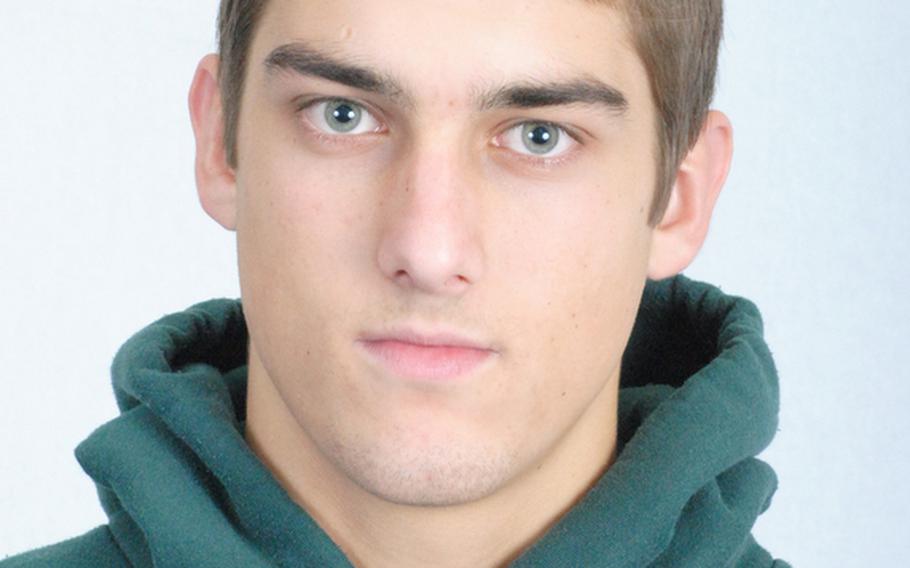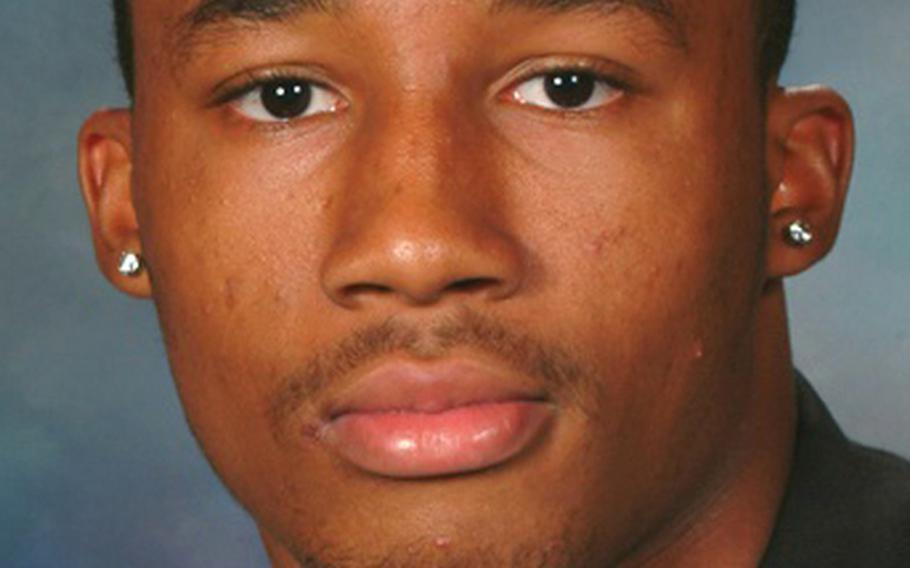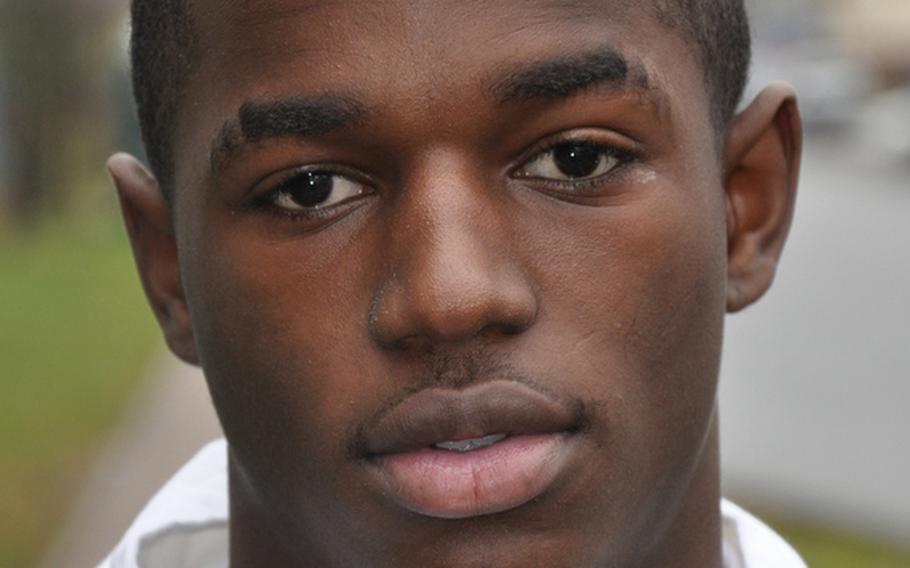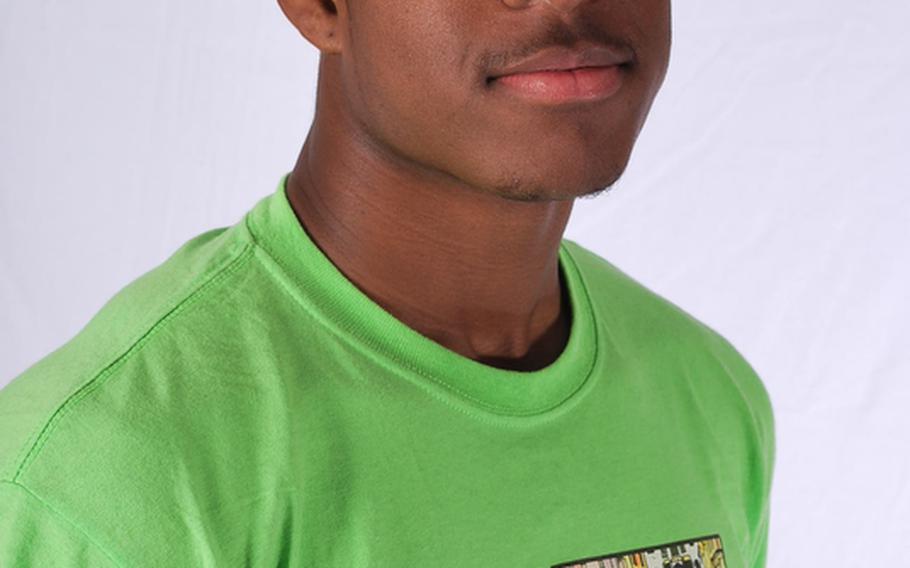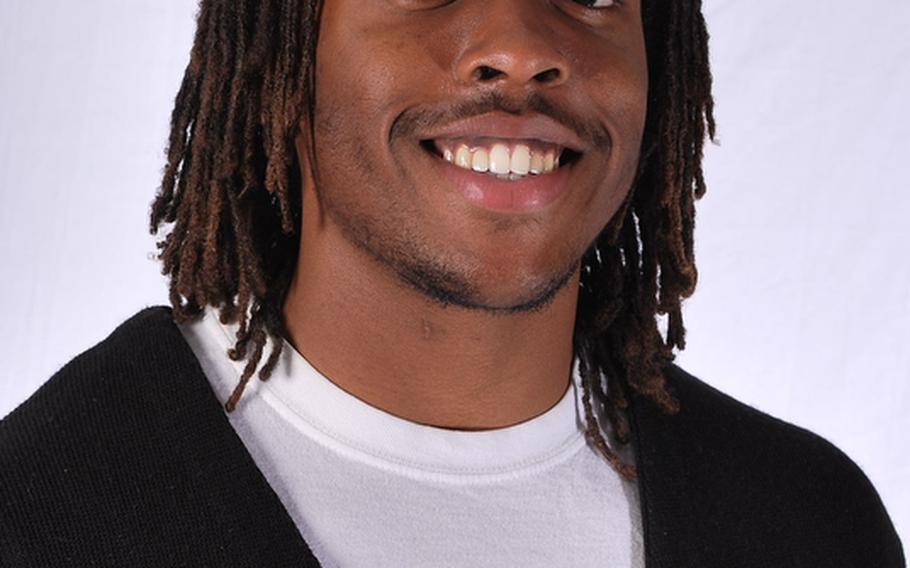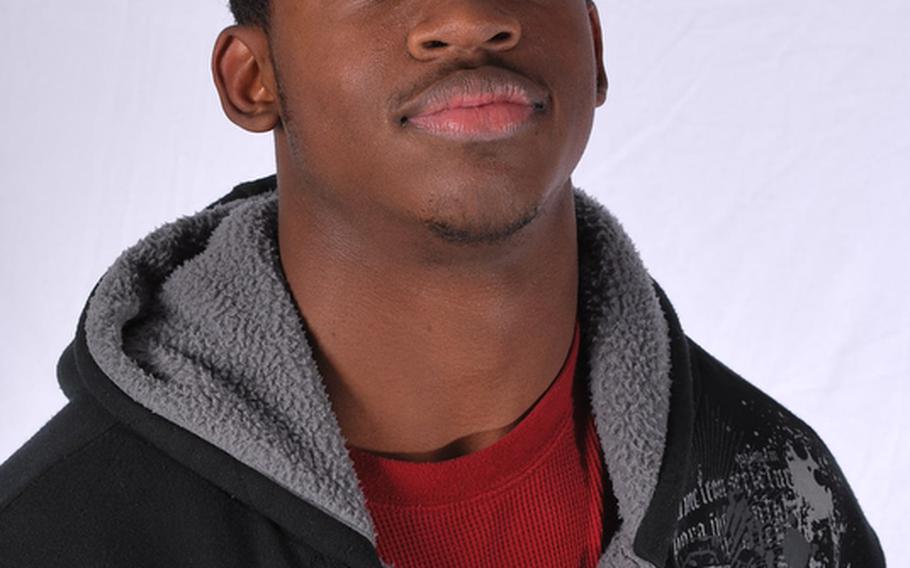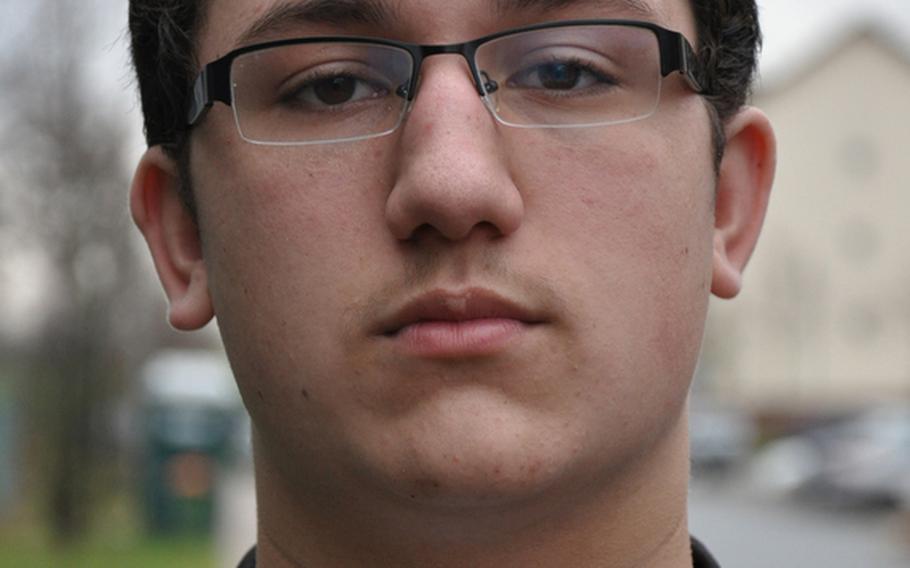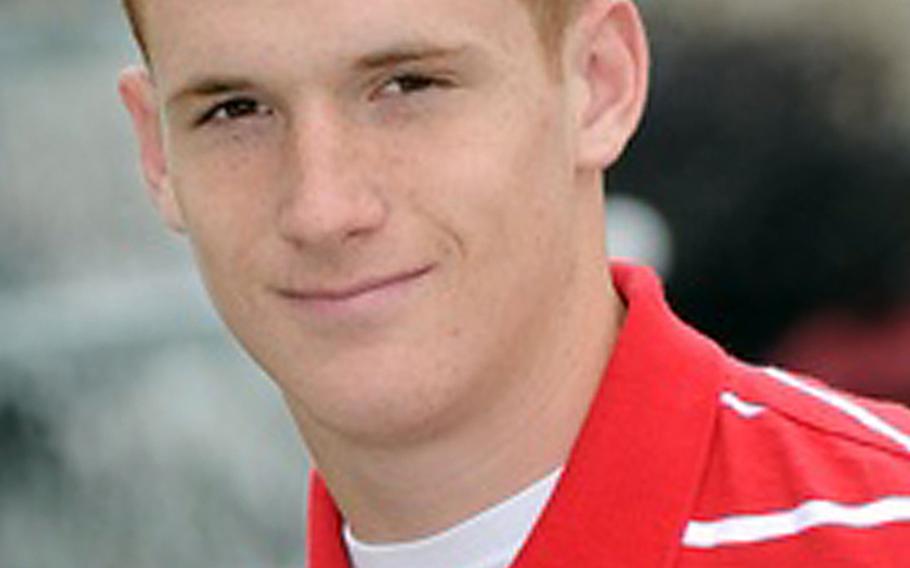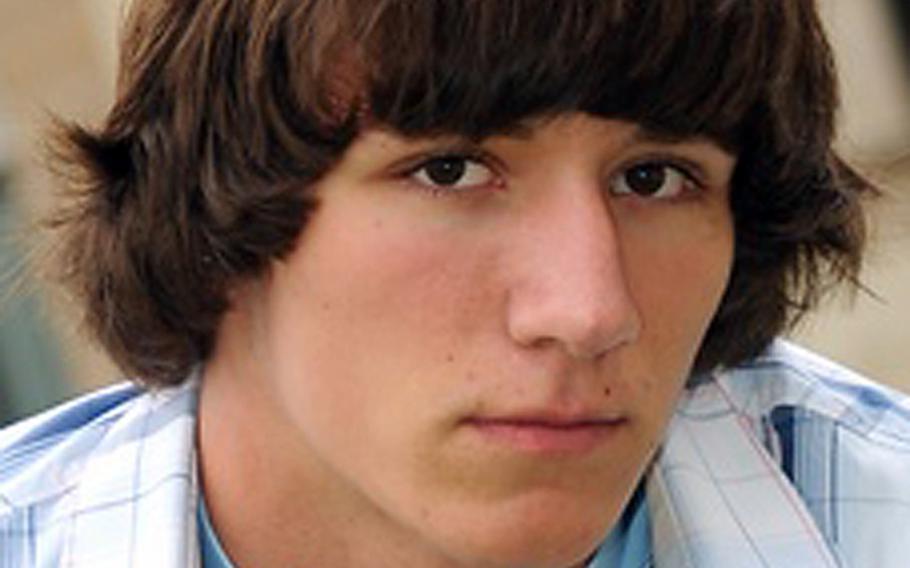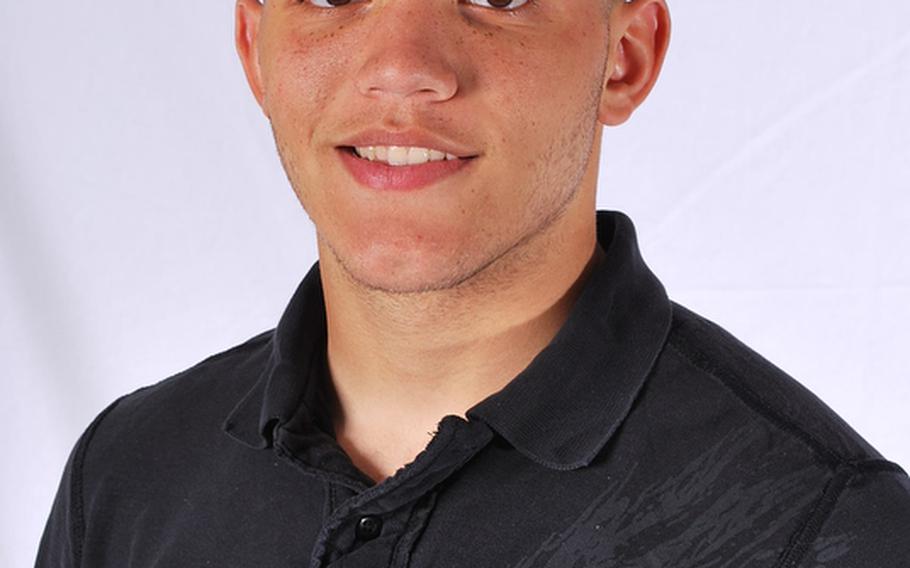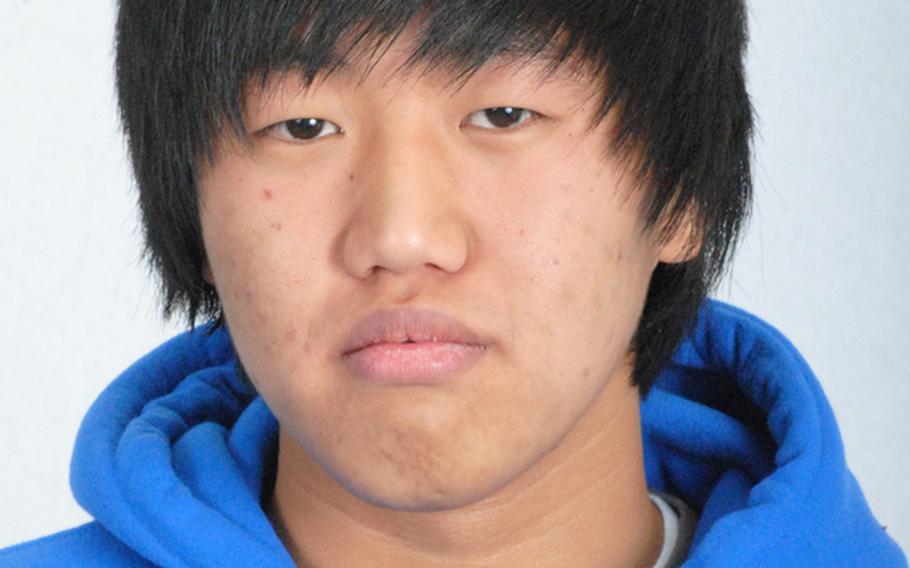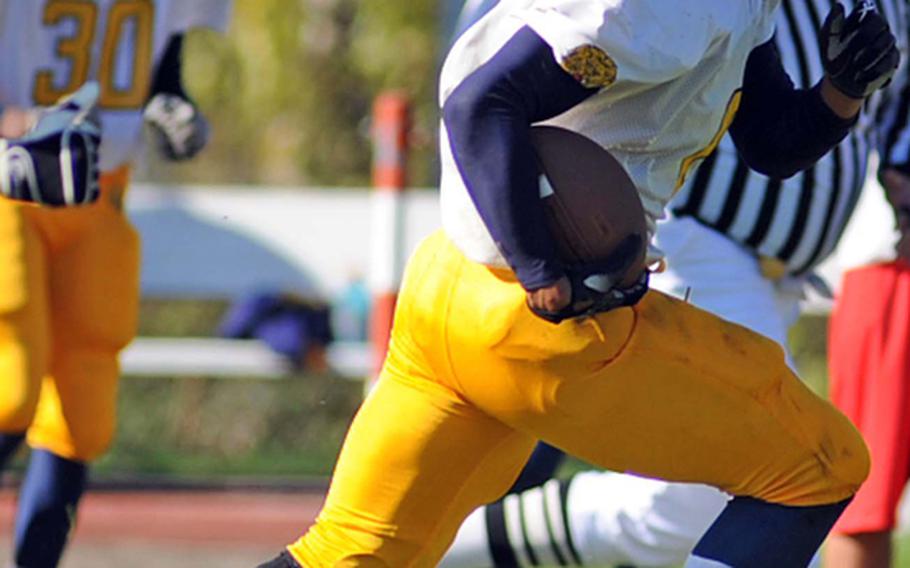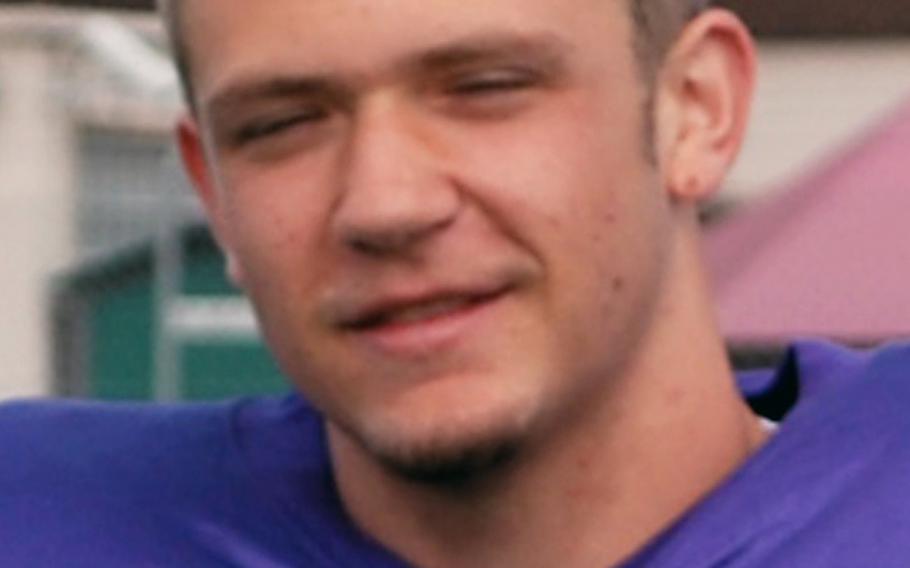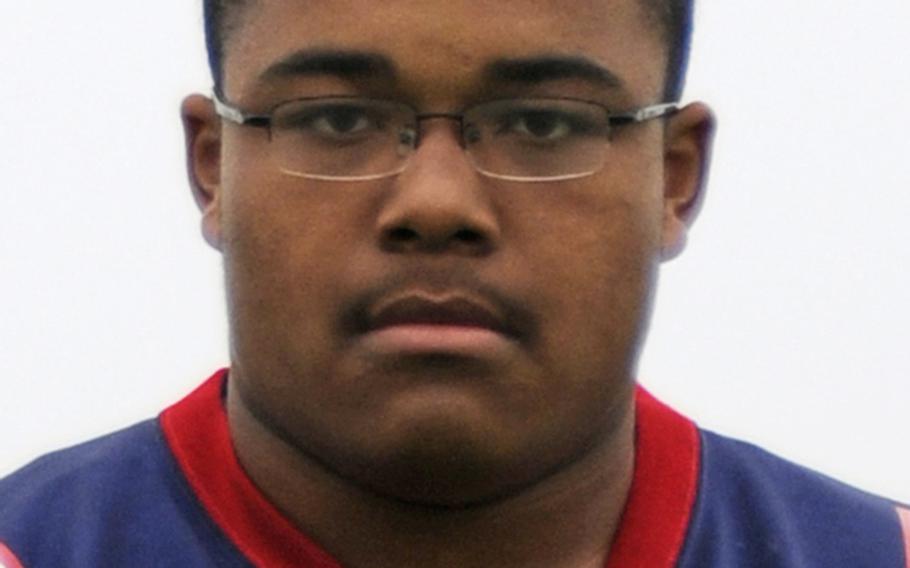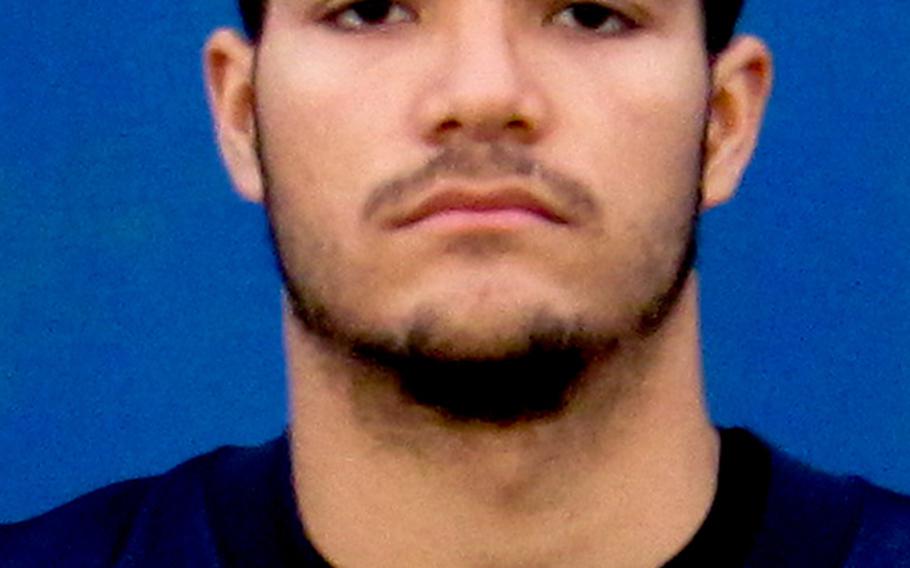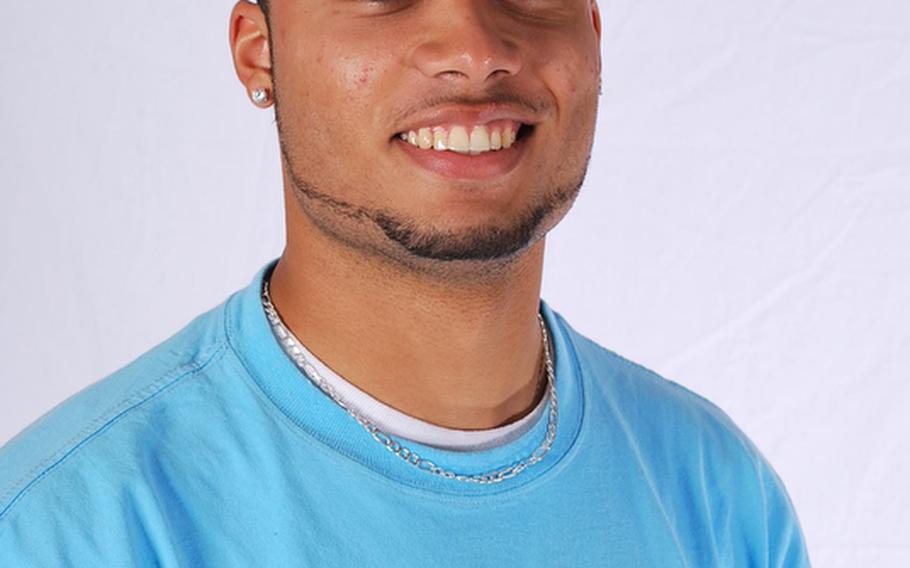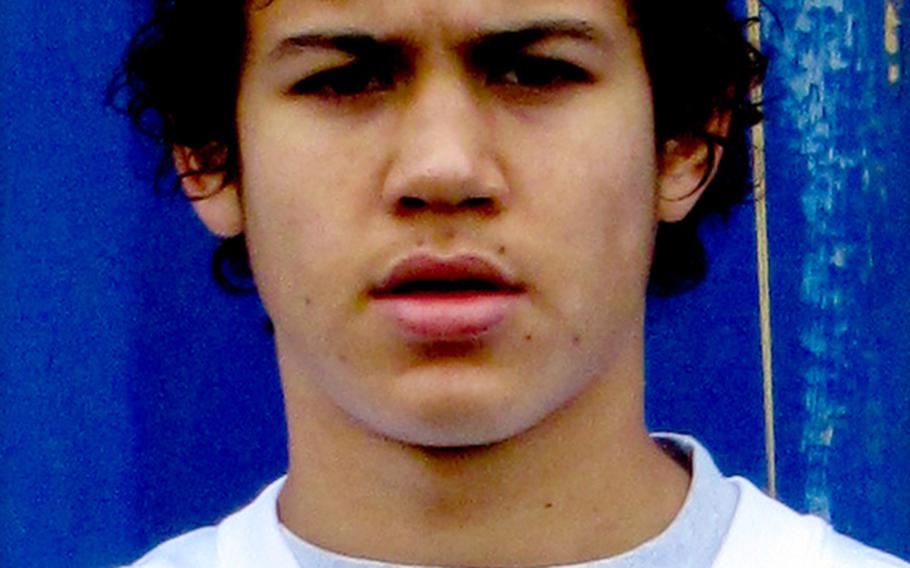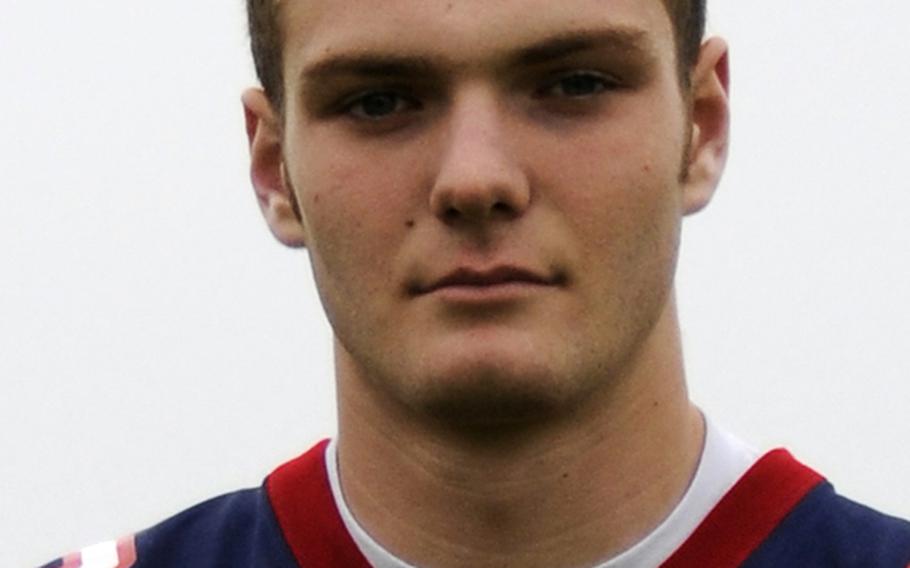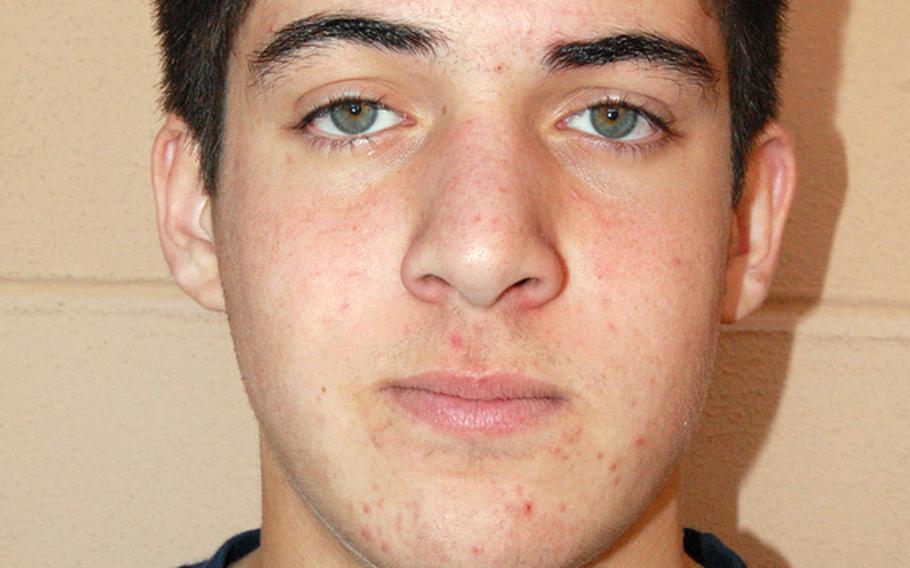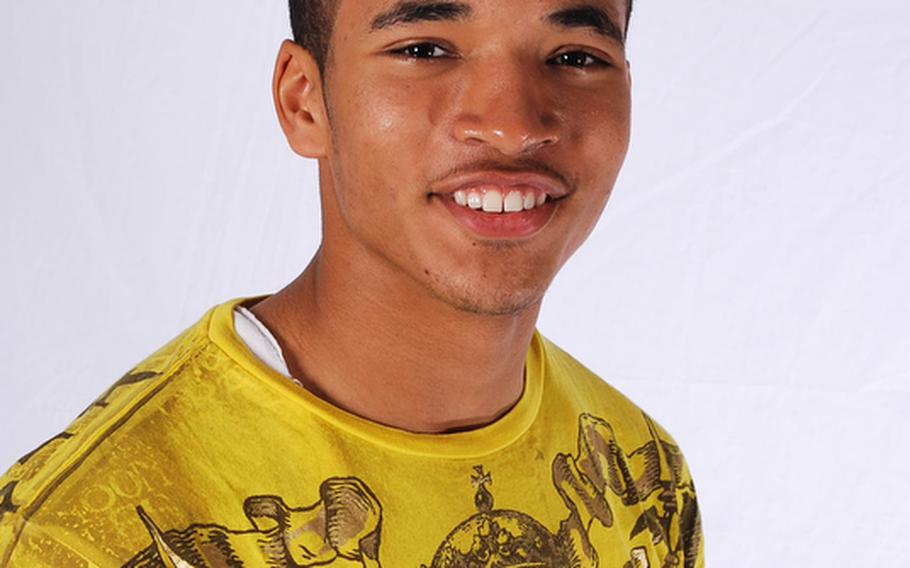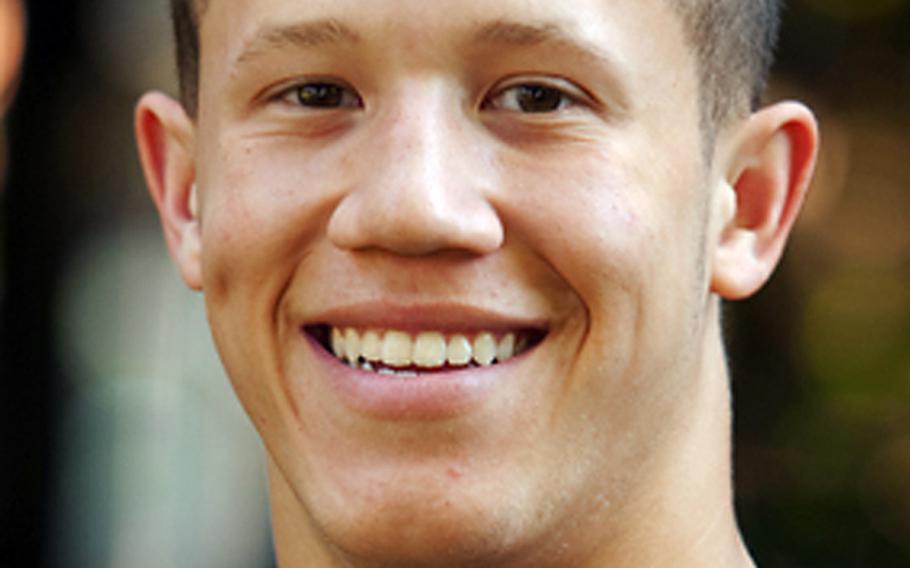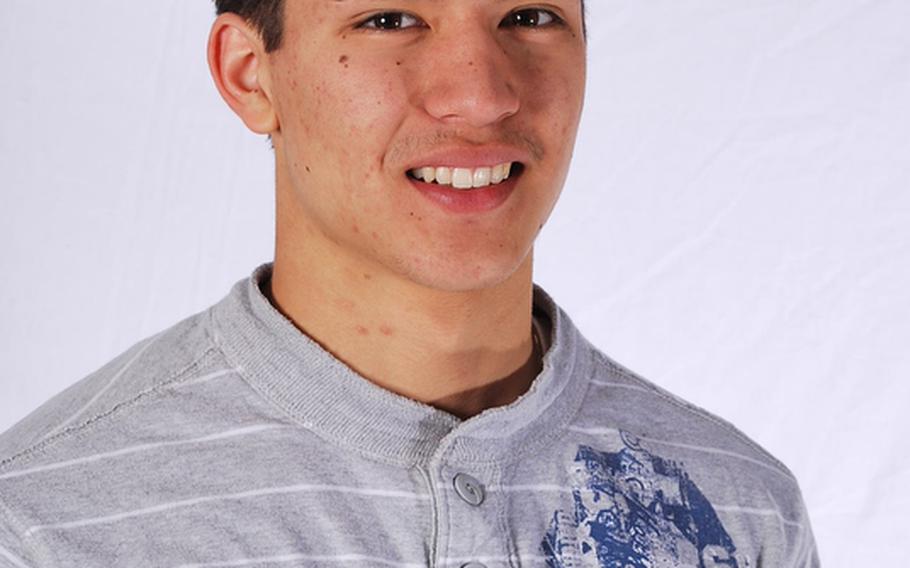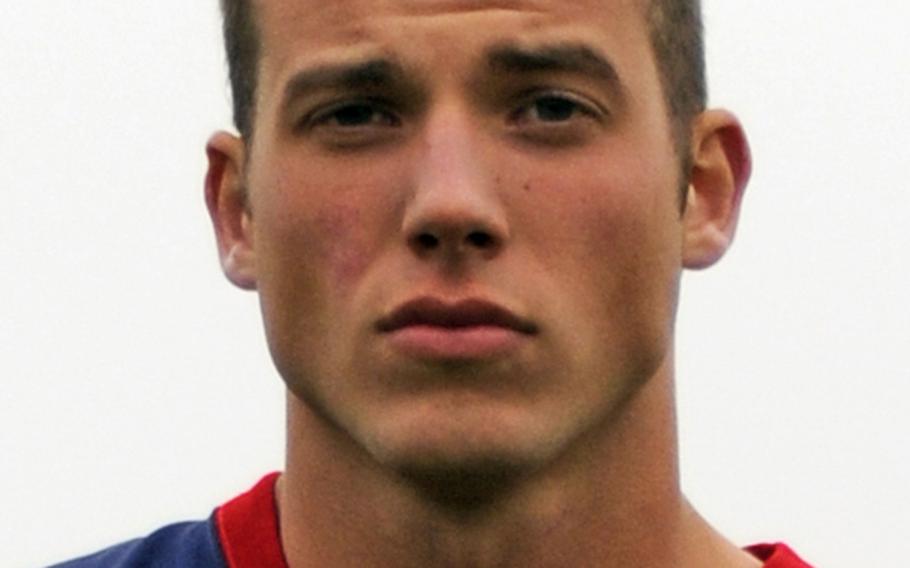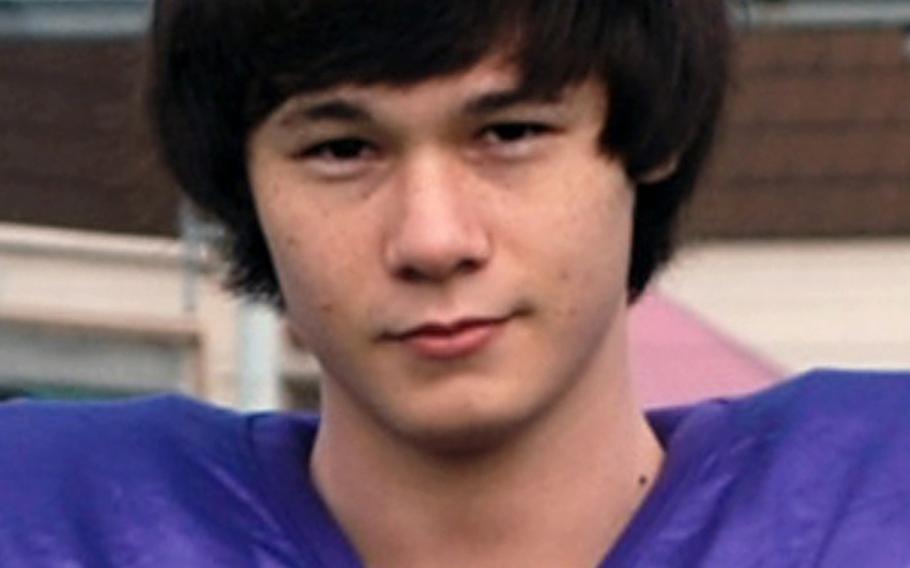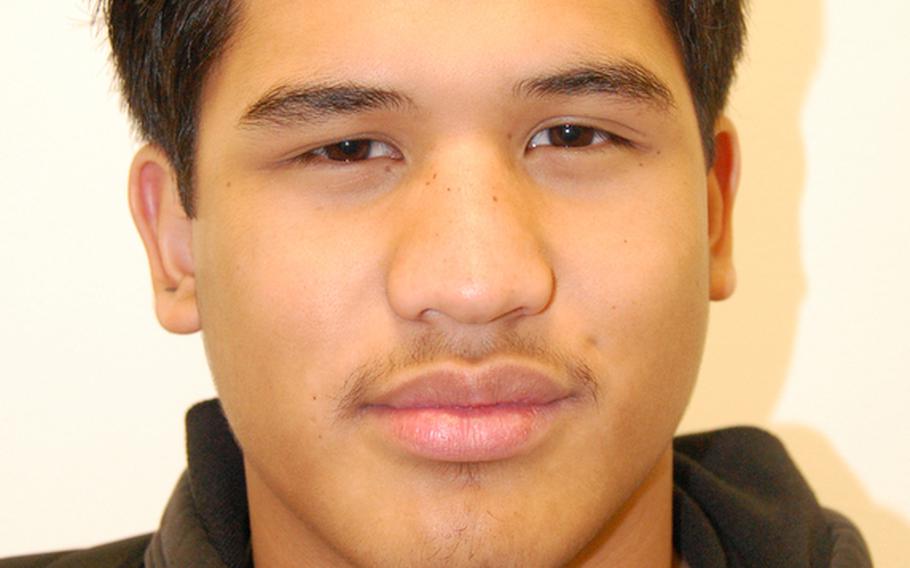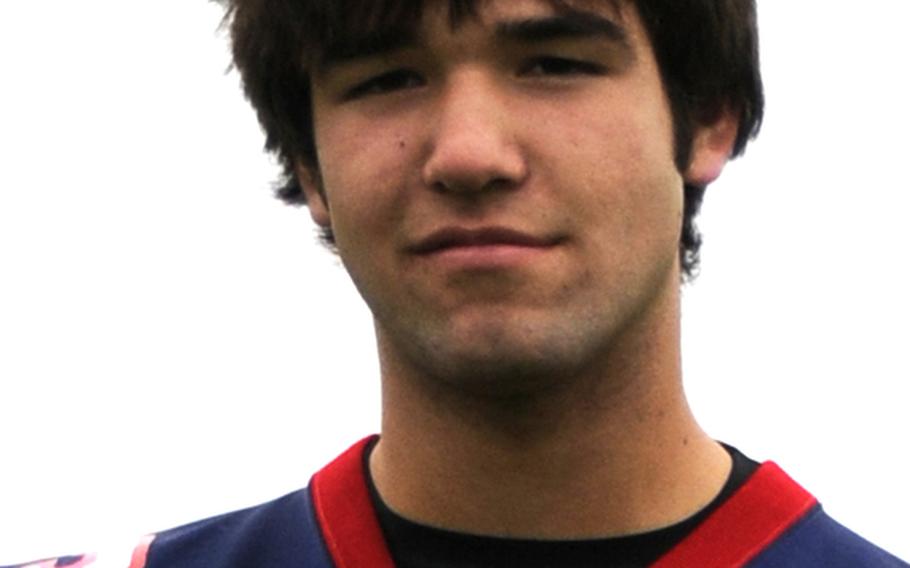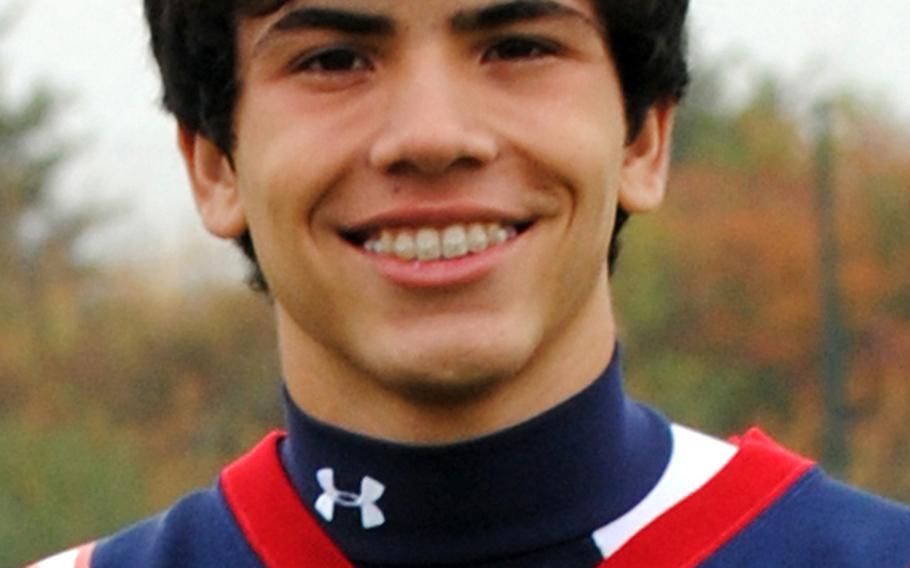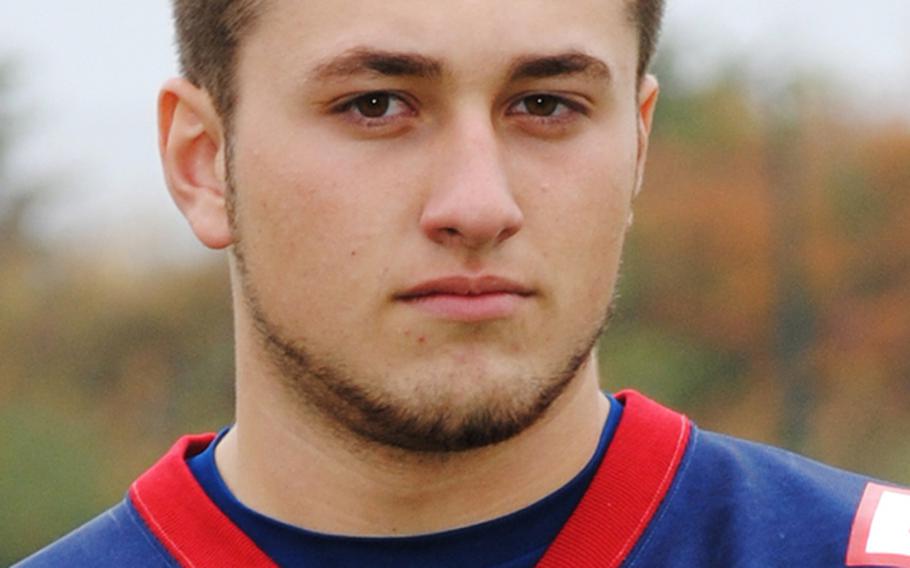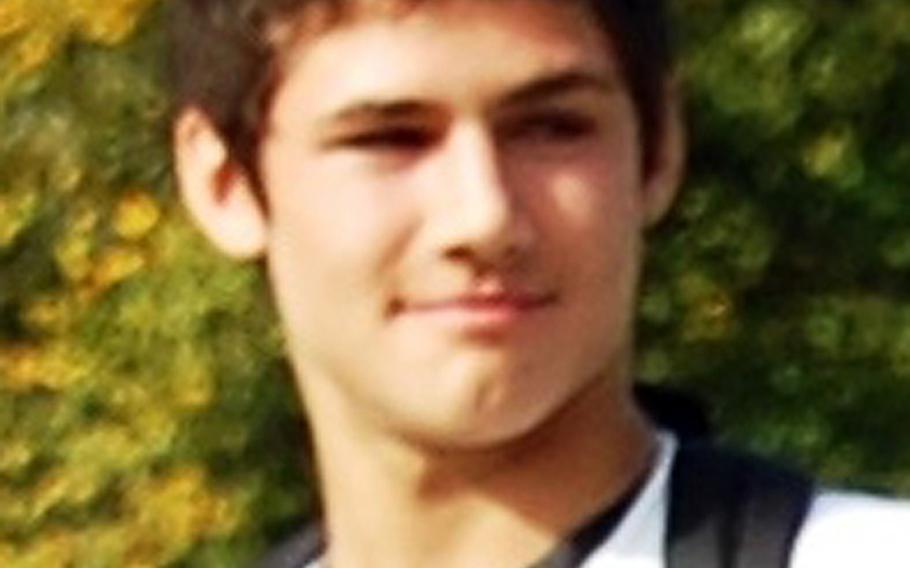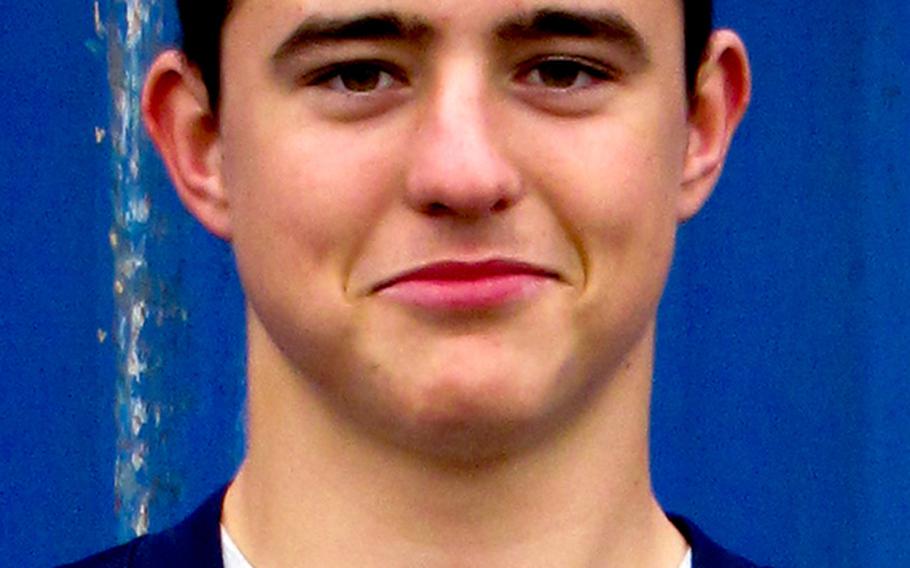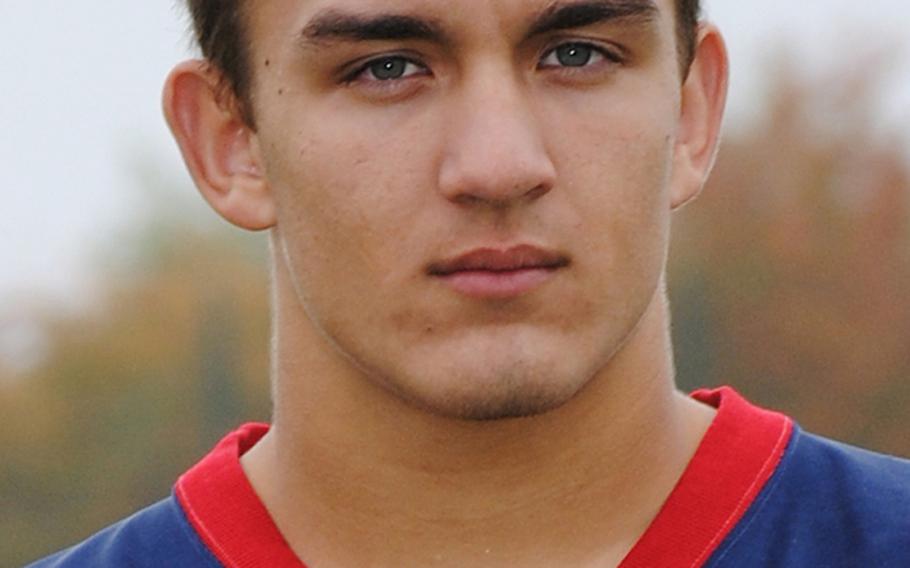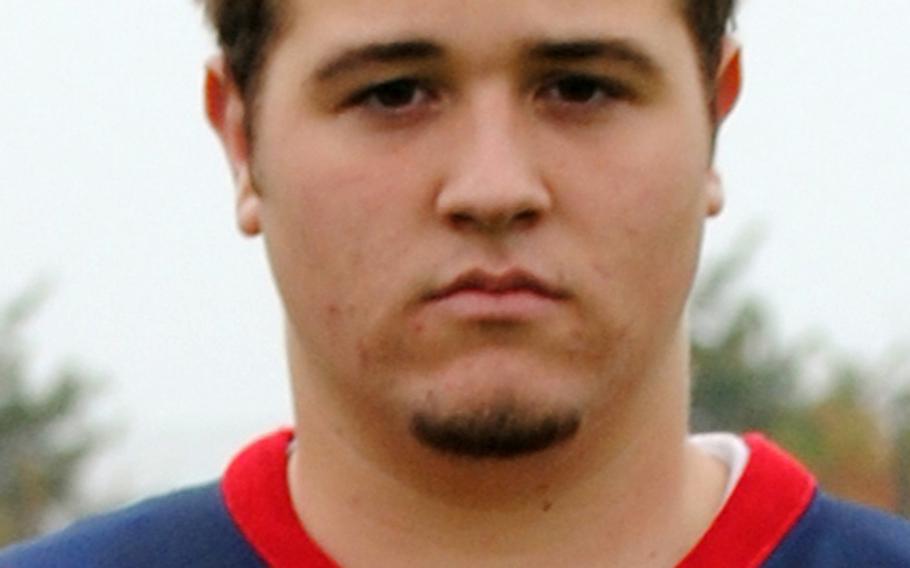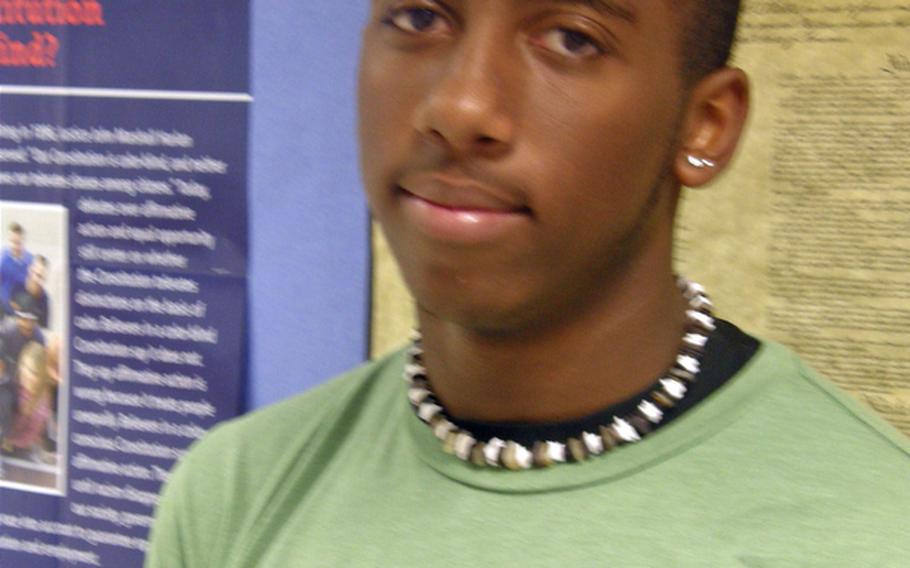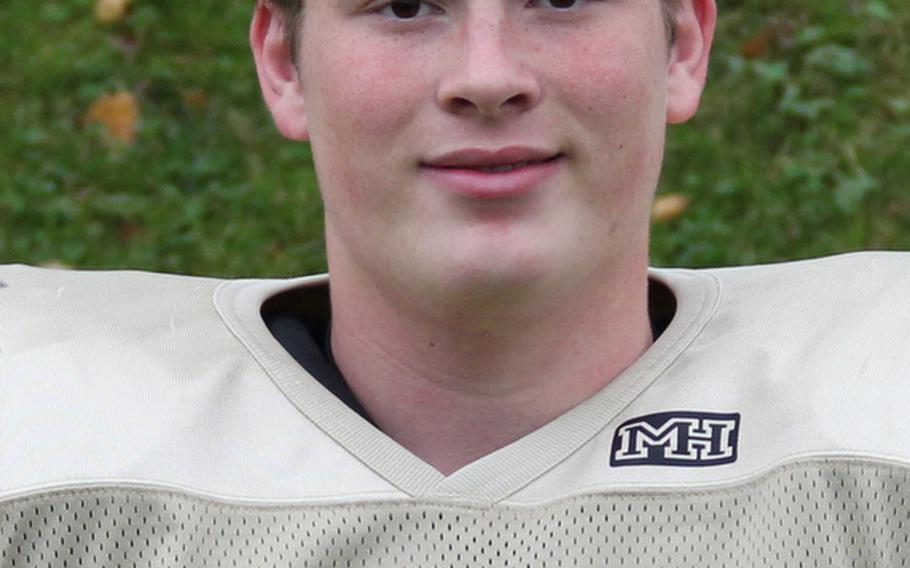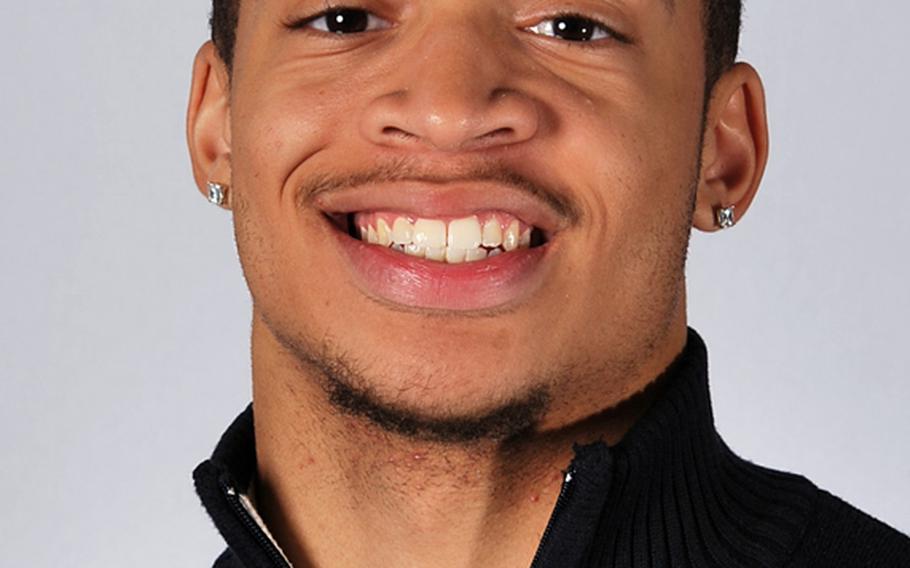 High school all-star teams often involve a mix of reality and fantasy.
This year in Europe, 25 schools played in three divisions. No school officially played any other from a different division. And some of the schools that did play each other — Menwith Hill in England, and Sigonella in Sicily, for instance — are almost 2,000 miles apart. Not exactly an easy scouting trip.
So how does one determine the top players across Europe (and across all three divisions)? A group of six coaches and DODDS-Europe Athletic Director Karen Seadore figured out a method, coming up with 48 players who were selected as All-Europe.
"It's so hard to objectively evaluate players between divisions," said Wiesbaden coach Steve Jewell, who was on the panel.
Some players were obvious choices.
Wiesbaden's Daniel Harris Jr. piled up 1,416 yards and 18 touchdowns to lead the continent in rushing. Heidelberg's Sterling Jones totaled 1,329 yards with 20 touchdowns. Four others had at least 850 yards. A total of nine running backs were selected to the team — more than twice as many as could be put on the field at one time.
Twenty-four players on each side of the ball might seem like a lot, Jewell said, but it is not all-inclusive.
"Unfortunately, there's always room to say, 'This player should have made it,' " he said.
Unlike recent years, not a single player made the team on both offense and defense. Seven players performed that feat last year, but Jewell said the panel decided to set the bar higher.
"You can still do it, but it's going to take a very special athlete," he said.
Having no two-way starters opens up the possibility of having the offense take on the defense in a special all-star contest. While finances and scheduling conflicts make such a game very unlikely, what might it look like on paper?
The advantage would appear this year to go to the offense, led by a dominant line and a little more experience across the board. Eighteen seniors, four juniors and two sophomores were selected on offense, compared to 14 seniors, nine juniors and one sophomore on defense.
More telling, though, could be the difference on the lines. The eight offensive linemen averaged 236 pounds — more than 40 pounds heavier on average than the nine selected to the defensive line. The O-line is anchored by the Bitburg trio of Adam Smith (6-foot-3, 310 pounds), Darian Billups (6-0, 275) and Gary Horn (6-2, 210). The three opened holes for a running back by committee that had 2,500 yards on the way to a Division II title. Smith, Billups and Heidelberg's Bronzen Williams were named to the team for the second straight year, joining Harris and Ansbach running back Alex Moya as repeat selections.
Opposing them would be a D-line and linebacking corps that would have to rely on speed to get around the massive wall of blockers. Alconbury's Kerey Kuheana, credited with 104 tackles as a junior linebacker, might actually be even better if he wasn't also using up energy on offense as a running back. He's one of three returners on defense, along with Ansbach's Matt Jones (57 tackles, eight sacks) and Vilseck's Kalyn Smithson (37 tackles, nine for loss). They'd be joined by a host of players who led their teams in tackles, including Heidelberg's Josh Holan (79), Filton's Fernando Carvahlo (70) and International School of Brussels' Michael Taylor (61).
The strategy might be to bring more players up to the line of scrimmage and force quarterbacks Ryan Reagin of Wiesbaden and Kevin Gray of Heidelberg to pass. After all, neither attempted 70 passes this season. But Jewell said that doesn't mean that they can't pass. Each had excellent touchdown to interception ratios — 8-to-1 for Gray and 11-to-2 for Reagin — and they'd be throwing to four receivers who are top athletes and have a couple of inches in height over their All-Europe counterparts at defensive back.
"It would be a great game," Jewell said. "I'd love to see how it turned out."
Instead, fans will have to wait until next fall to see most of those on the All-Europe team suit up again (at least in football) and many of them won't be playing one another. Thirty-two are seniors — many with plans to play for various levels of college programs — leaving 16 incumbents to battle it out with hundreds of others for a chance to be named All-Europe 2011.
Selection panel: Karen Seadore, DODDS-Europe athletic coordinator; Matt McKown, Sigonella; Peter Resnick, Menwith Hill; Marcus George, Ansbach; Mike Laue, Bitburg; Carlos Amponin, Ramstein; Steve Jewell, Wiesbaden
The 2010 All-Europe team(For more about the players, go to the photo gallery above)
OffenseLinemen
Shane Prosser, Filton Adam Smith, Bitburg Darian Billups, Bitburg Gary Horn, Bitburg Bronzen Williams, Heidelberg Devon Meachum, Heidelberg Erik Passi, Bamberg Kurtis Beeson, Mannheim
Quarterbacks
Kevin Gray, Heidelberg Ryan Reagin, Wiesbaden
Running backs
Chris Cuthbert, Heidelberg Sterling Jones, Heidelberg Daniel Harris Jr., Wiesbaden Alex Moya, Ansbach Kyle Edgar, Bitburg Aaron Garrison, Mannheim Javonte Knuckles, Bamberg Jeff Lastrella, Sigonella Nicholas Nixon, Ramstein
Receivers
Chris Feyjoo-Sanchez, Hohenfels Chase Boone, rHeidelberg Eric Stouter, Wiesbaden Derrick Flake, Ansbach
Athlete
Jordan Eaton, Filton
Kicker
Pat Less, Bitburg
DefenseLinemen
Kenyatta Hill, Wiesbaden Austin Schmidt, Bitburg Michael Taylor, ISB Austin Flanagan, Sigonella Robert West, Baumholder Young Min Oh, Ramstein Dennis Thomas, Vilseck Kalyn Smithson, Vilseck Da'Von Loney, Heidelberg
Linebackers
Jacob Lankford, Mannheim TJ Propp, Ansbach Josh Holan, Heidelberg Xavier Moore, Heidelberg Fernando Carvalho, Filton Zach Nichols, Bitburg Matt Jones, Ansbach Wayne Dawkins, Heidelberg Kerey Kuheana, Alconbury
Defensive backs
J.D. Pollock, AFNORTH Erick Matos, Bitburg Andrew Grotelueschen, Ramstein Drew Polson, Wiesbaden Stephen Clark, ISB