DODDS-Europe tennis
No. 1 seeds reach finals, but No. 2s ousted
---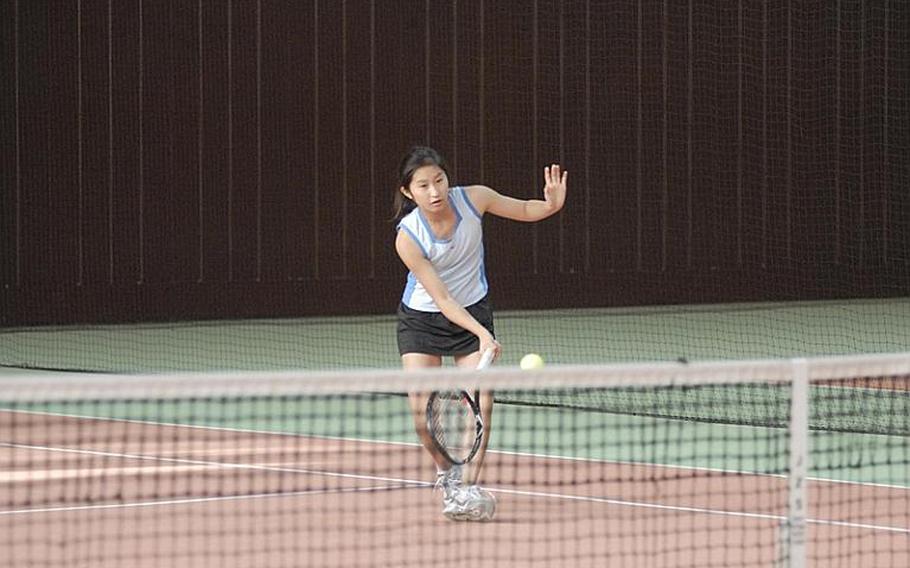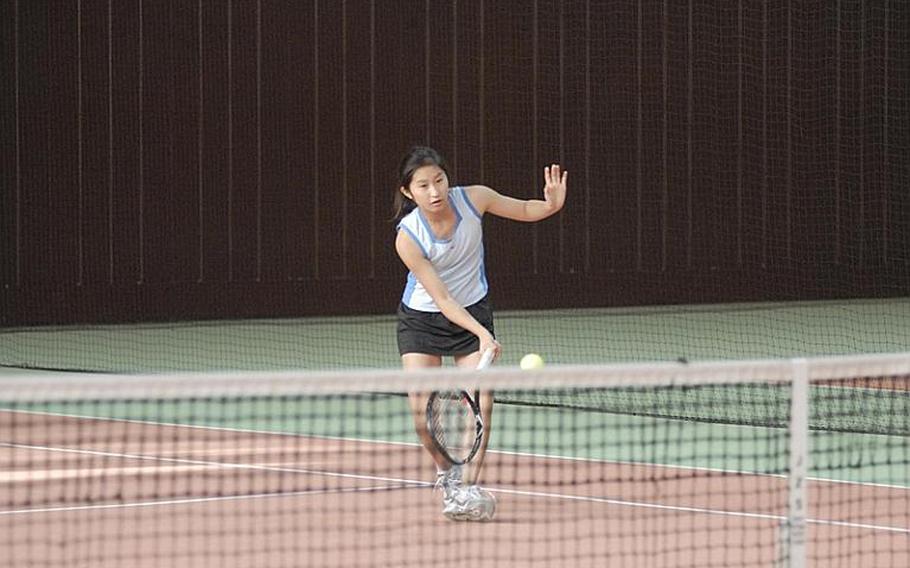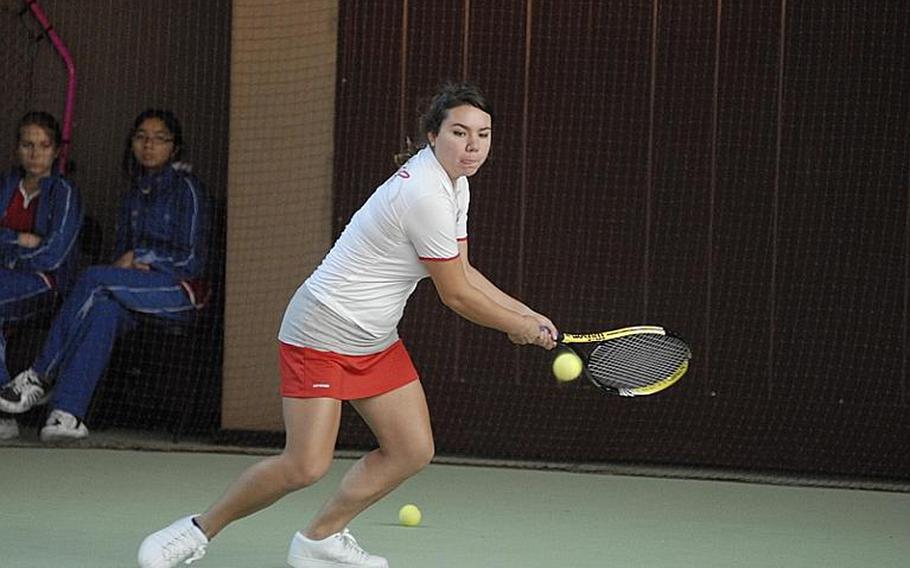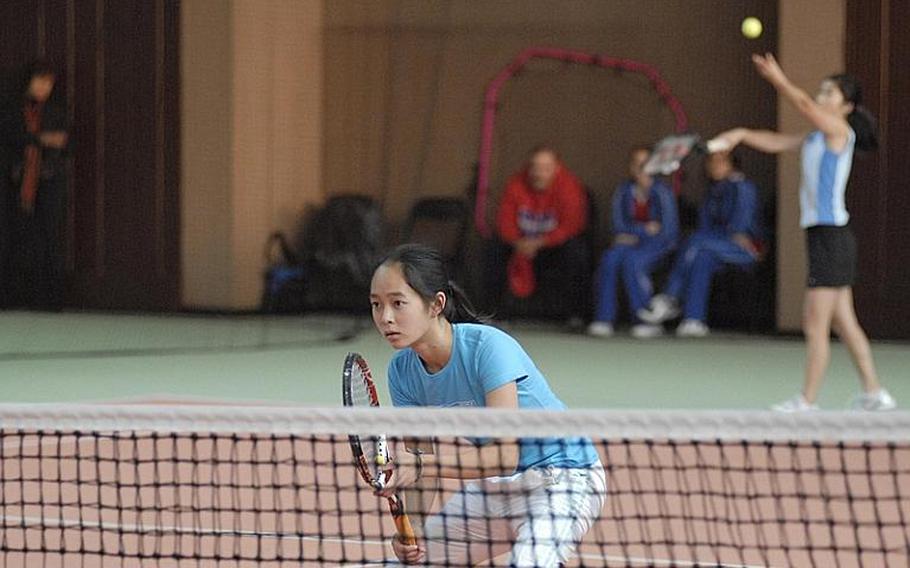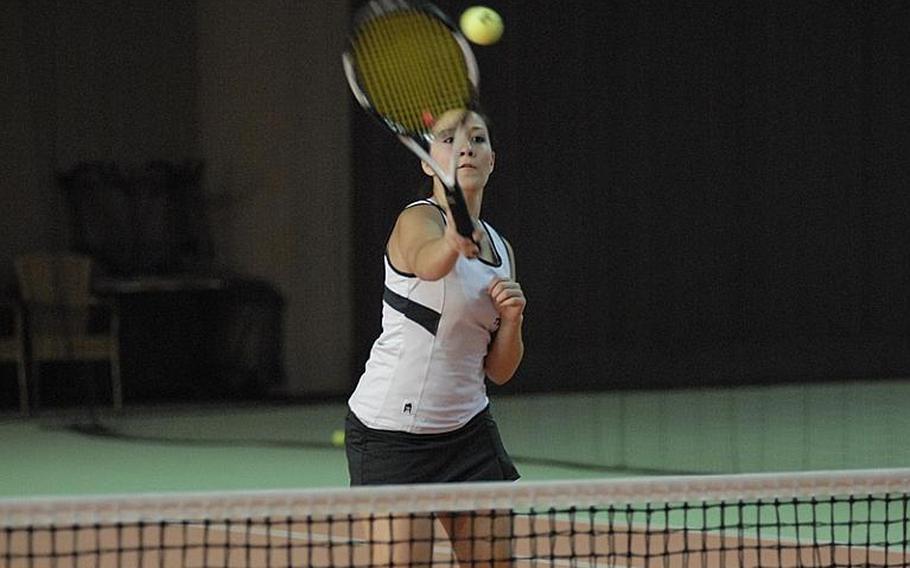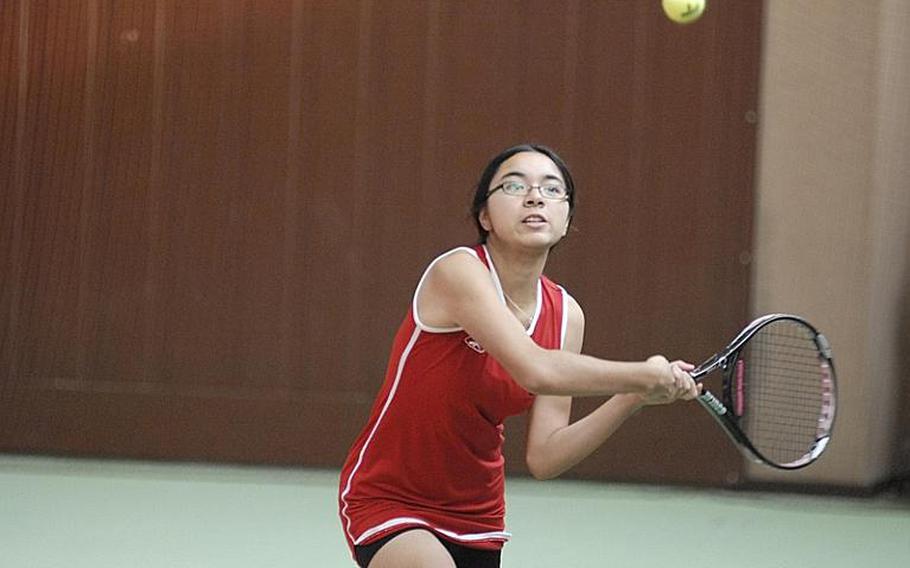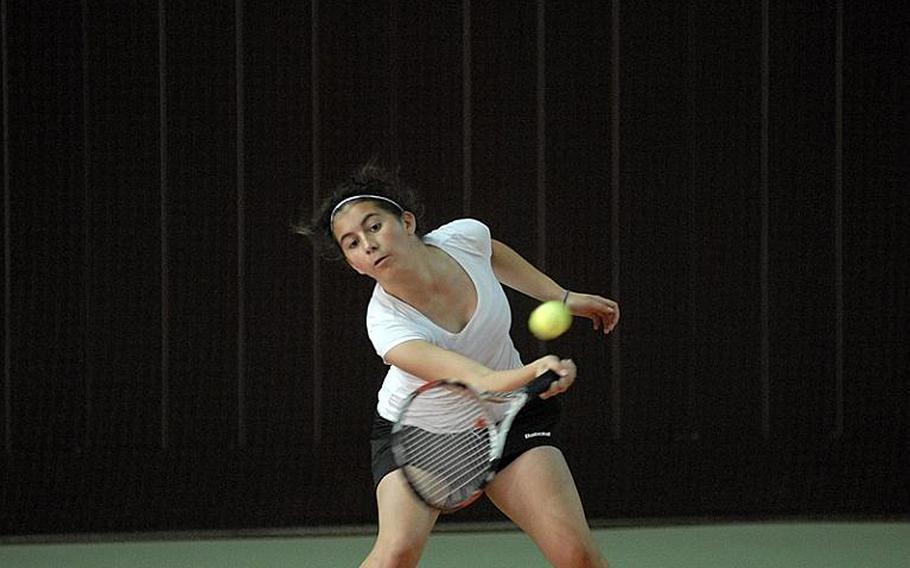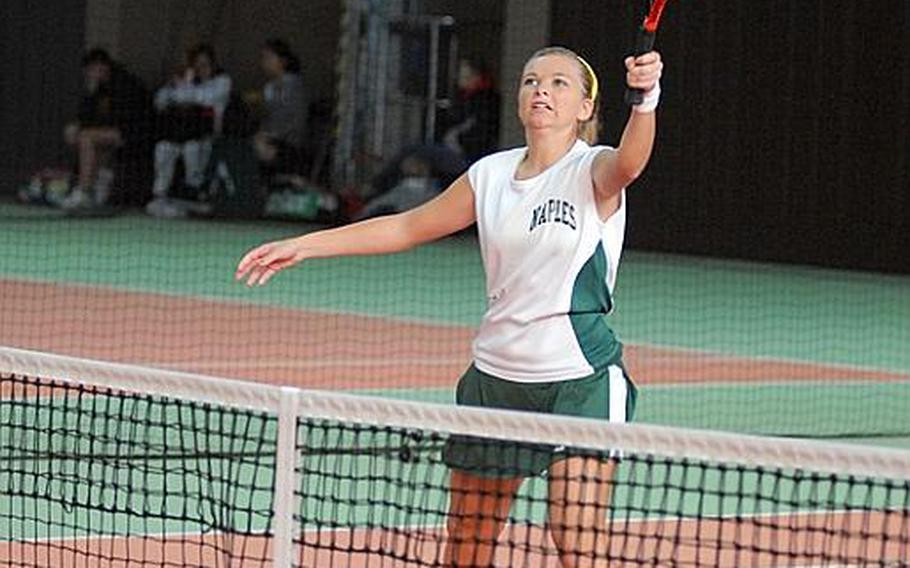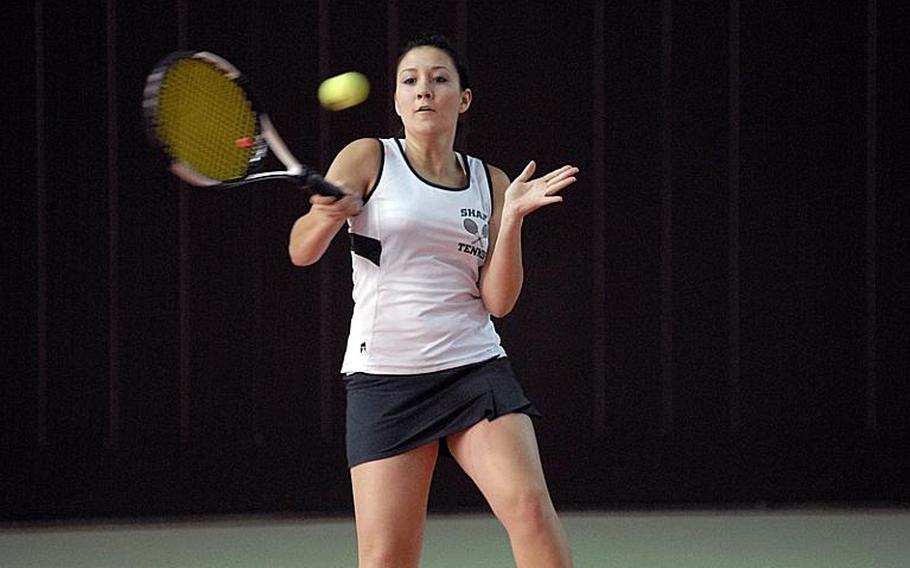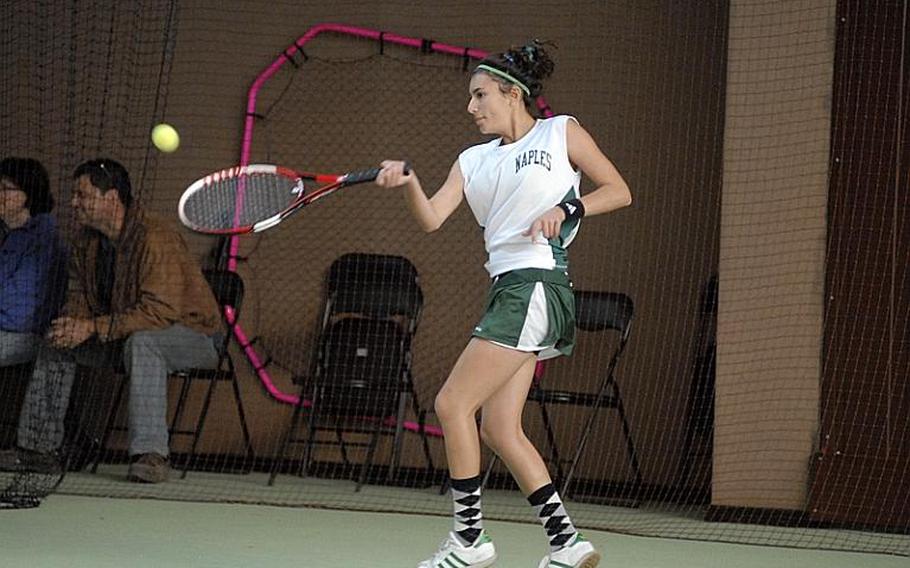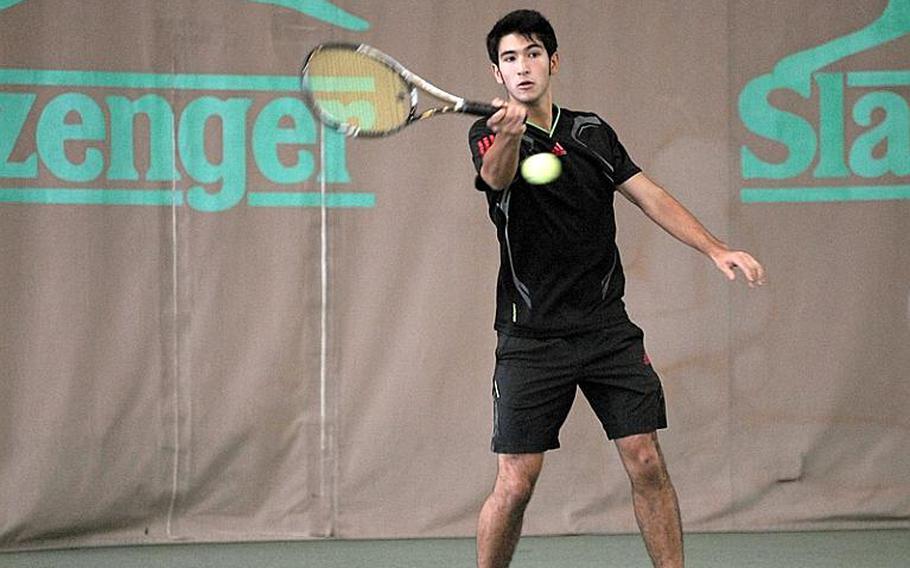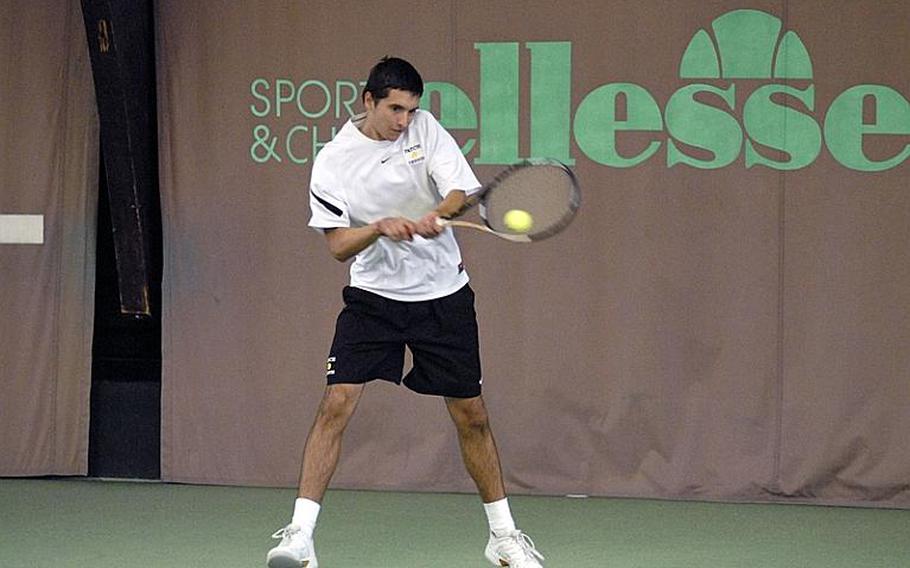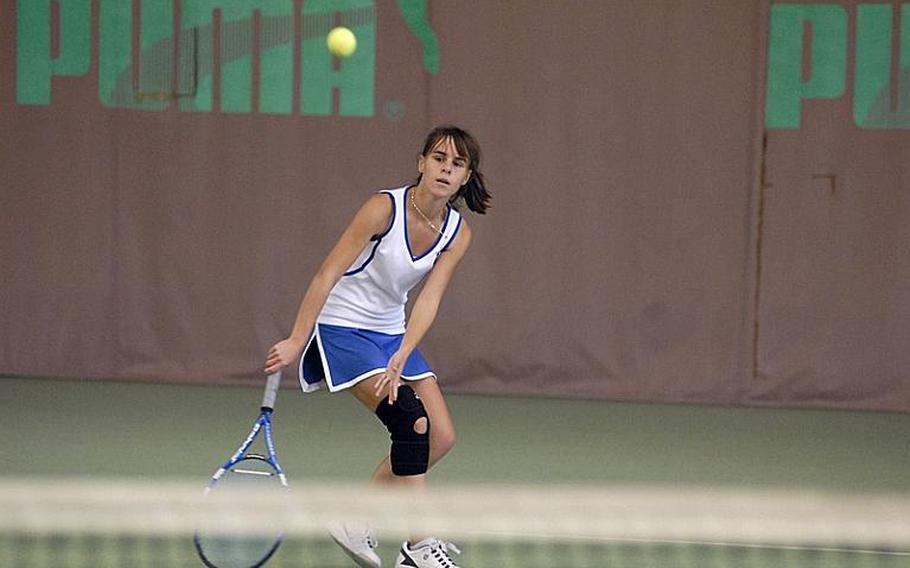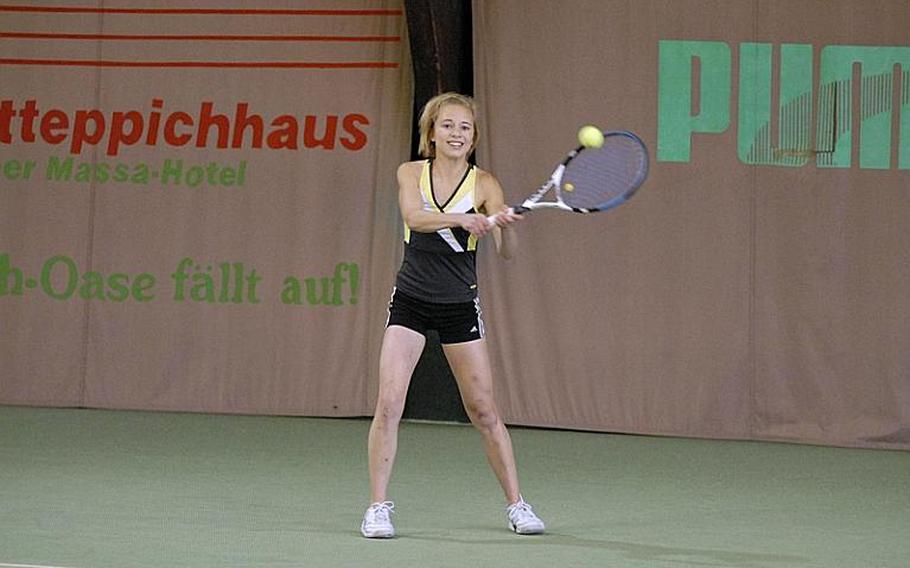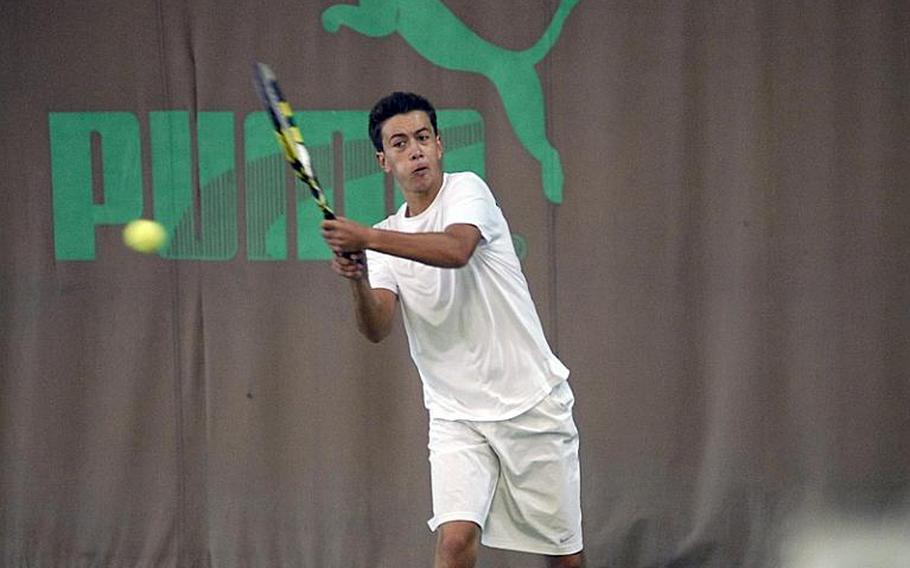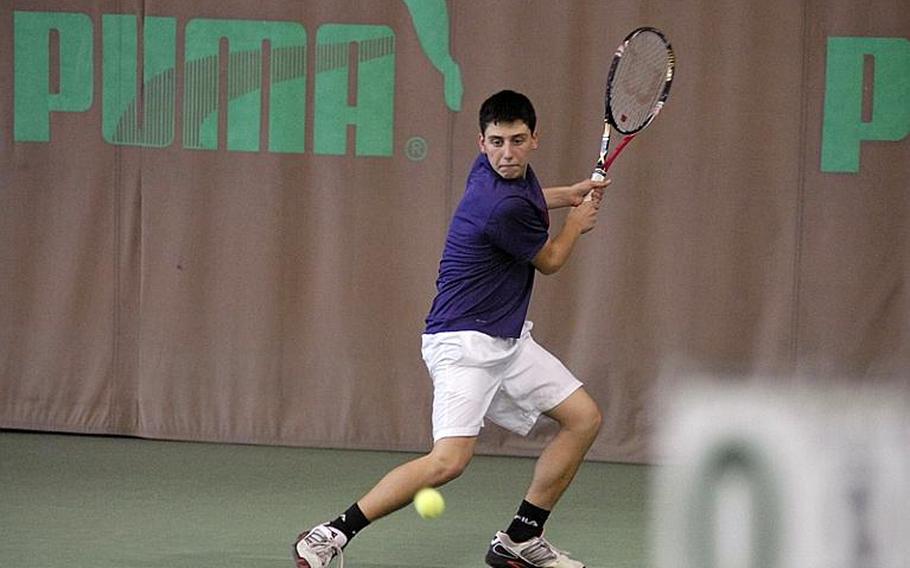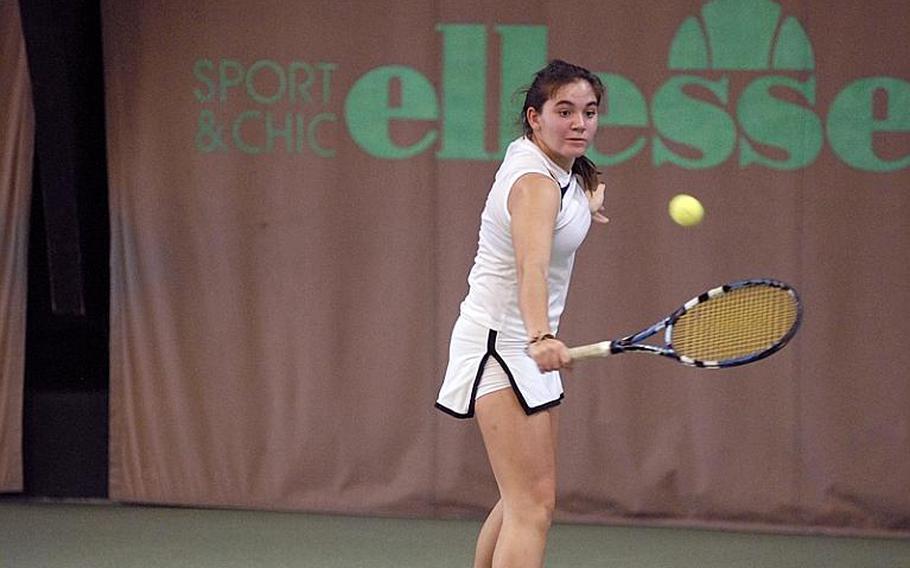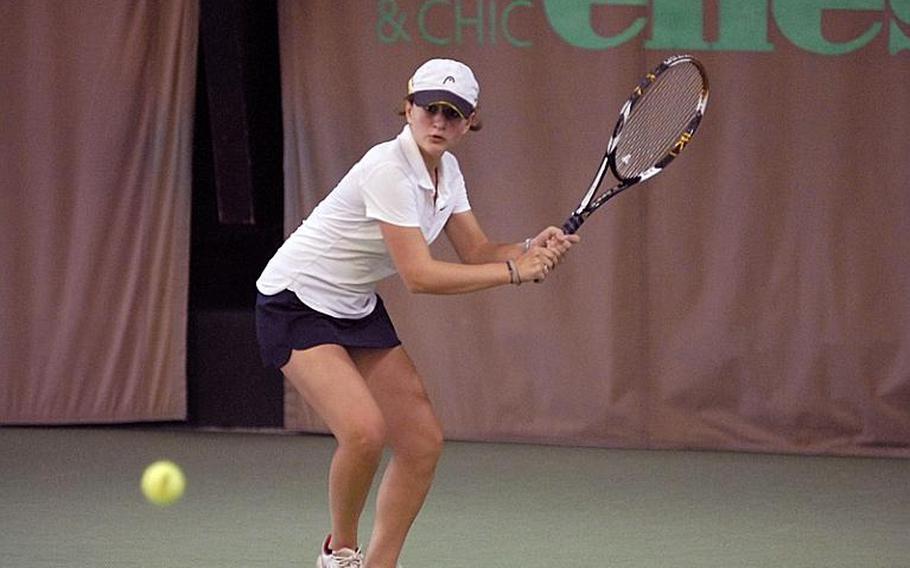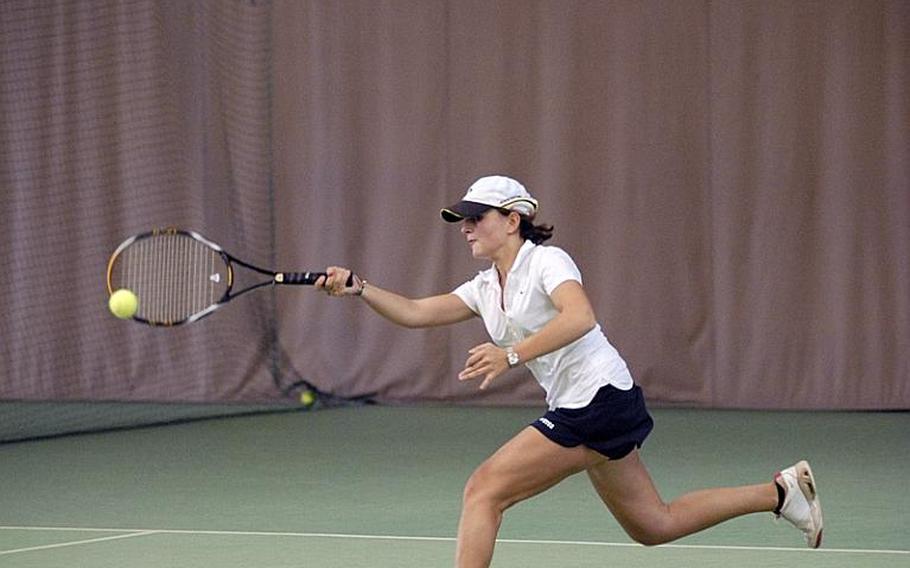 WIESBADEN, Germany - While the opening rounds of the 2011 DODDS-Europe Tennis Championships offered little drama, Friday's play dialed up the intensity meter to full blast.
In singles action, it was a bad day to be a number 2 seed, as both the boys and girls second-seeded players fell in hard fought and emotional battles.
In boys semifinals action, it was the cool and collected Cameron Meeker, a Heidelberg junior who was seeded second, pitted against SHAPE freshman Dimitrios Stavropoulos, the emotional and wired third-seed.
It was Stavropoulos who came away with the first set (6-4) and asked his opponent "Are you scared?" as the two met at the benches to confer with their coaches. Meeker proved he was anything but, as he fought back in the second set to take a 6-5 lead.
Stavropoulos was able to take advantage of missed opportunities by Meeker to close the second set out 7-6 (7-2 in the tiebreaker), and surged forward to earn a spot in Saturday's championship match.
Despite the win, the freshman said he needs to step up his game before Saturday's final.
"Before today, I played much better, if I play like today it's going to be so easy for him," Stavropoulos said.
That him he is referencing is defending champion Ajdin Tahirovic, a Patch sophomore, who defeated American Overseas School of Rome senior Gabrielle Boccaccini 6-1, 6-2 in the semifinals.
Unlike Stavropoulos, Tahirovic made quick work of both his Friday opponents. Just how dominant he was is evidenced by his not allowing a single point during a quarterfinal matchup with Alconbury senior Isaiah Beltran.
Bitburg senior Kaitlyn Miller came into her semifinal matchup with the third-seeded Meghan Augsburger, a junior from Ramstein, feeling good about her chances.
After falling 6-4 in a close first set, Miller came roaring back to capture the second set, 6-1. With the match evened up, it was Augsburger who had a little more left in the tank, as she pulled out the third set 6-2, booking her ticket to Saturday's title match.
Augsburger is no stranger to the title limelight, although her previous experience has been as a member of the Royals doubles team.
"I'm just happy to have made the finals the first year of playing singles…No matter what happens tomorrow, I'll be happy," Augsburger said.
She'll be matched up against top-seeded Ginevra Bolla. The Marymount International School of Rome senior squeaked out a three-set semifinal victory against Milan junior Anastasia Dementieva; 6-4, 2-6, 7-5.
Bolla said staying calm during the match's adverse moments helped her pull through. Bolla was calm after the match as well, saying she was looking forward to a sushi dinner. And only after that would she start thinking about the finals.
Saturday's doubles action promises to be entertaining as the top two seeds for the girls and boys advanced to the championship match.\
On the boys side, top-seeded Ramstein defeated AFNORTH in the semifinals and the International School of Brussels team, consisting of juniors Sergio Valdes and Shotaro Shabu, outlasted Heidelberg. The Royals duo of senior Forrest Kamperman and junior Aryan von Eicken said they need to cut down on mental mistakes before Saturday's match.
The ISB girls team of junior Sayaka Goto and freshman Haley Tan showed why they came into the tournament with the top-seed, breezing their way through Friday's matches. Watching Tan's lethal serve and Goto's consistent ground strokes, it's hard to believe it's their first year partnering up on the doubles circuit.
"We're really aggressive in our playing and we communicate well," Goto said.
They'll square off in the finals against the Ramstein team of senior Michaela Corral and junior Olivia Rockwell.
"I just want to play them because they're so good, It'll be like junior Wimbledon," Rockwell said.
---
---
---
---