Nine repeat selections on All-Europe baseball team
by
Rusty Bryan
June 25, 2010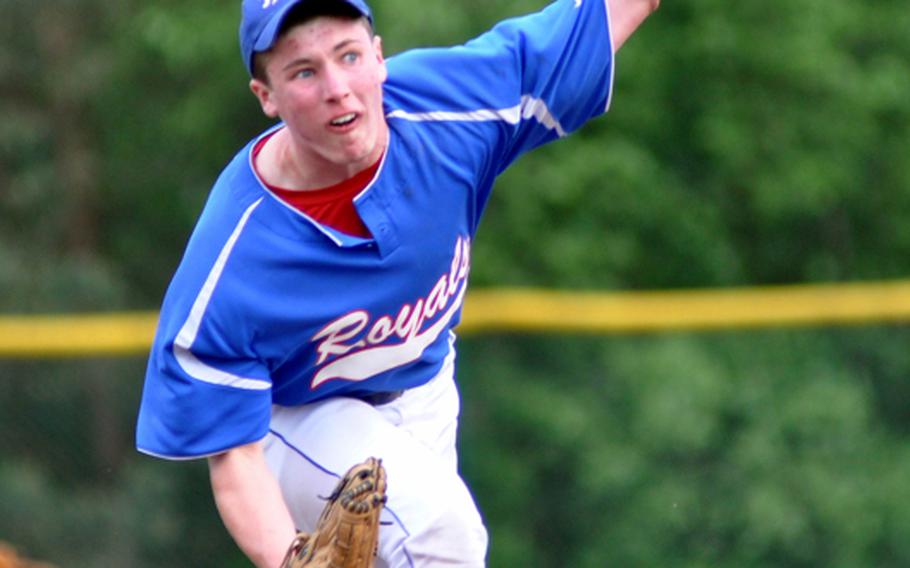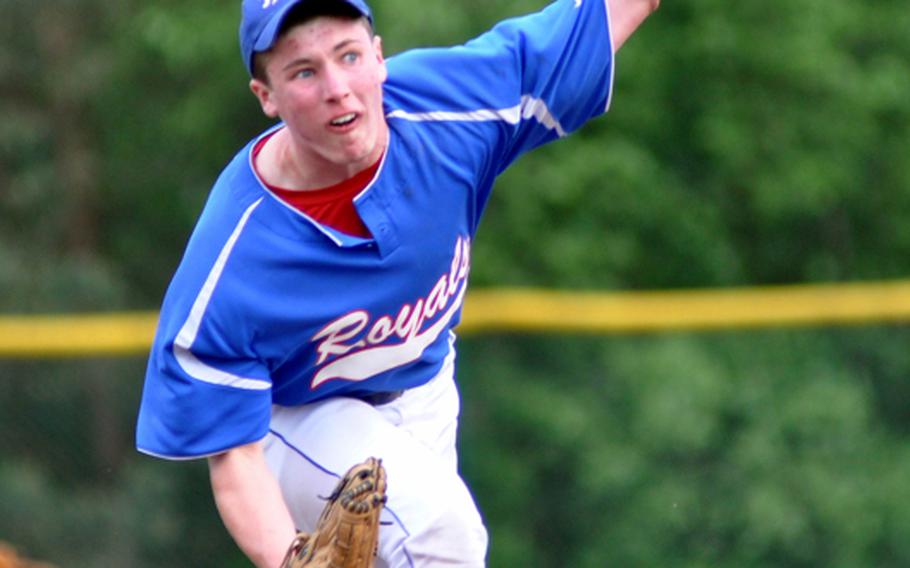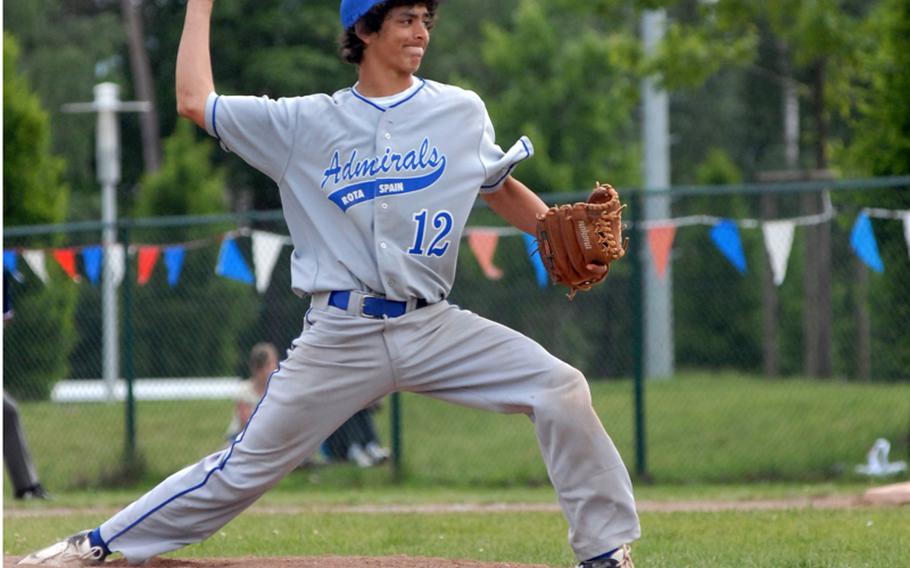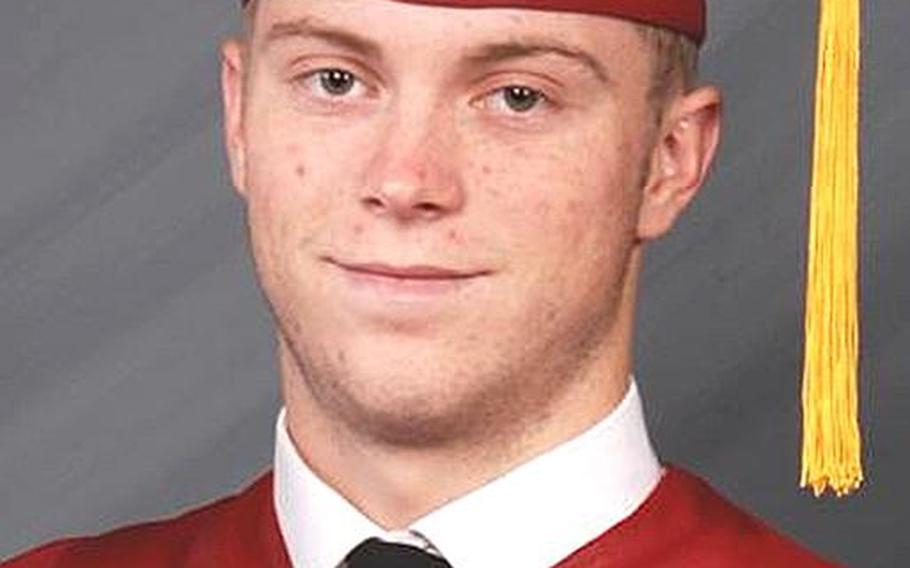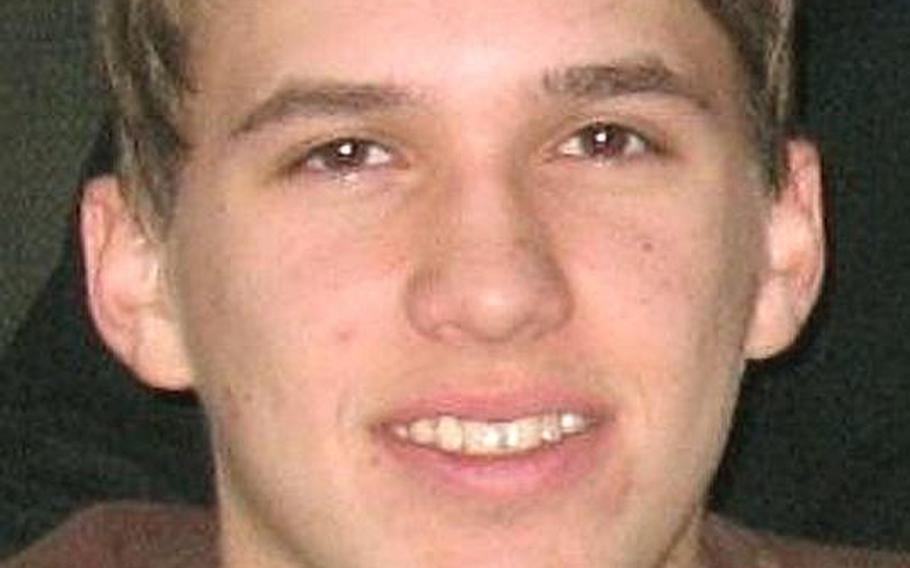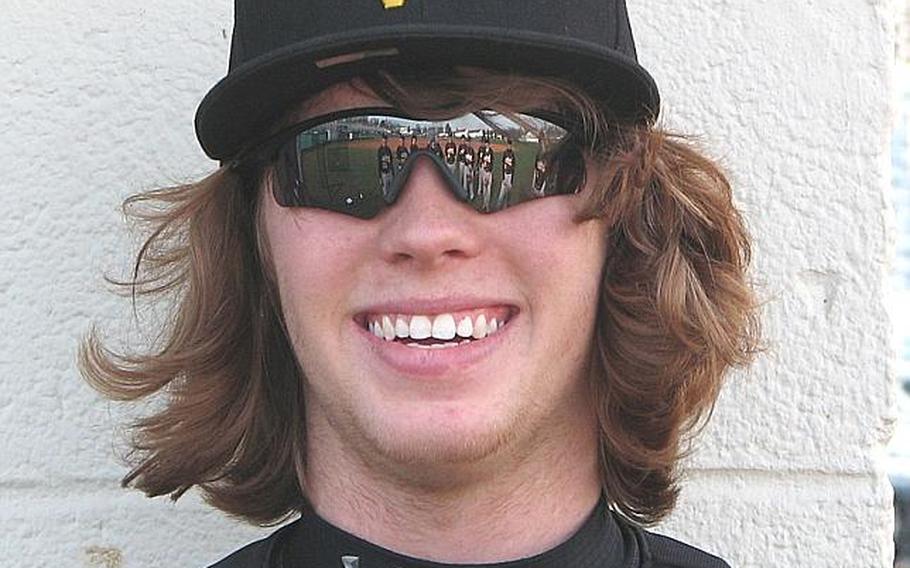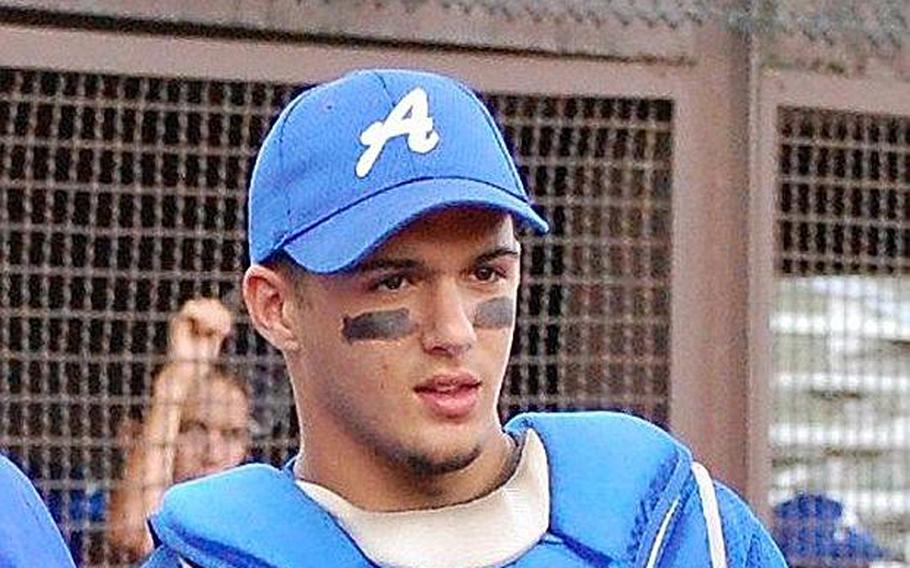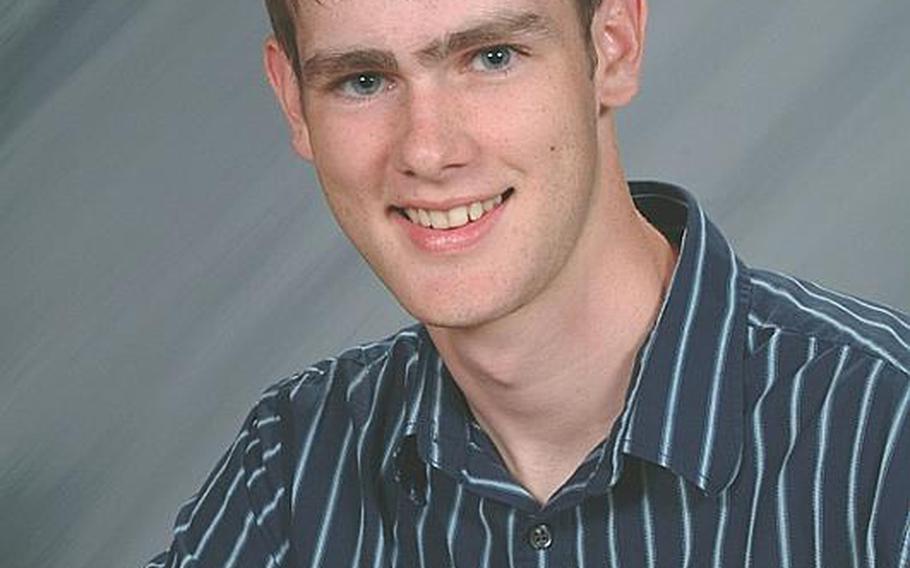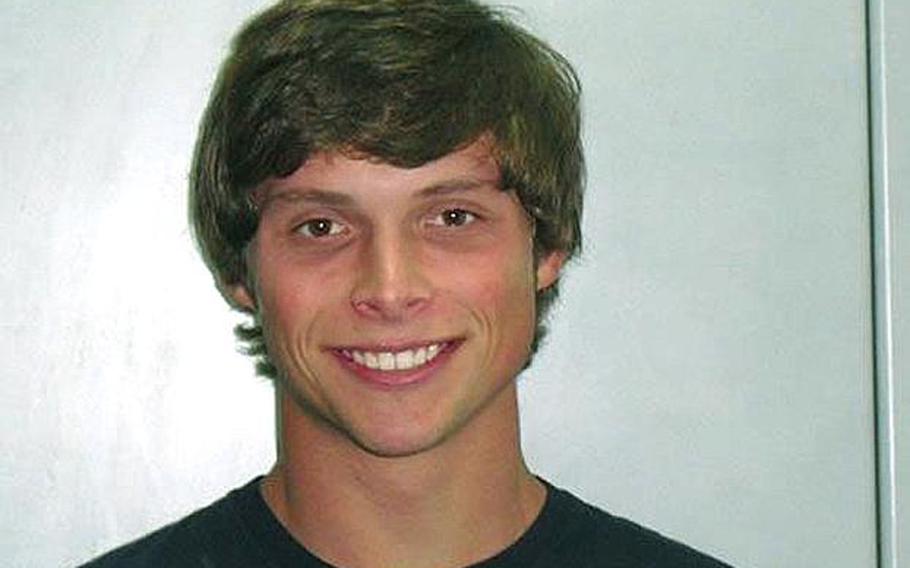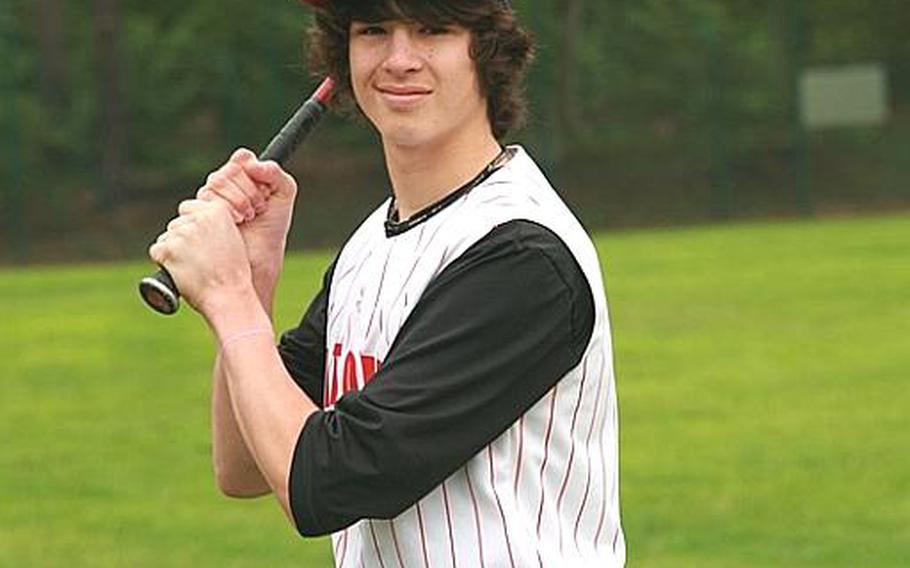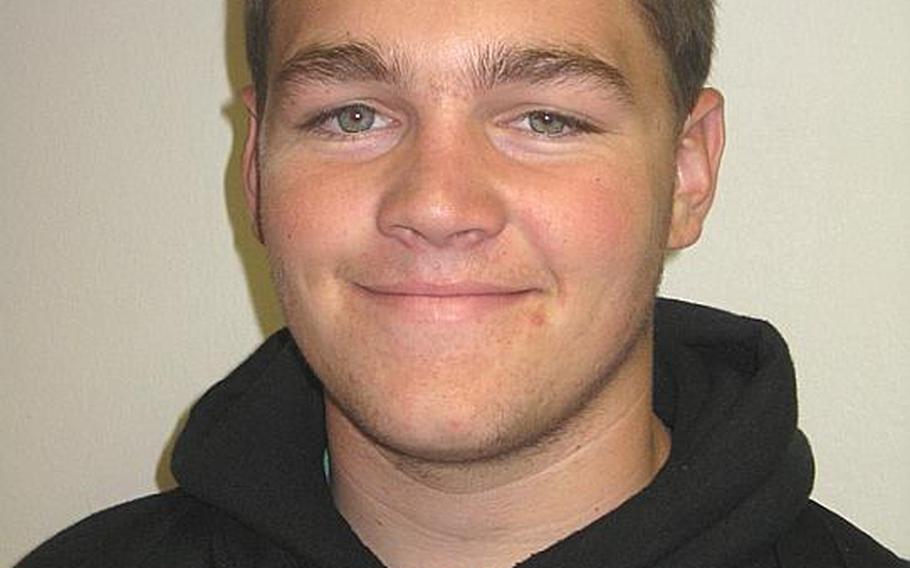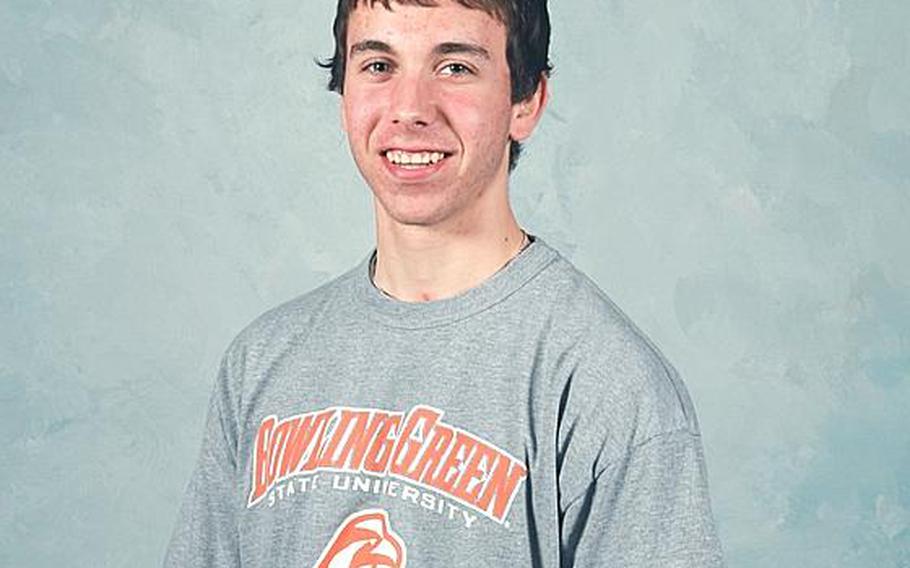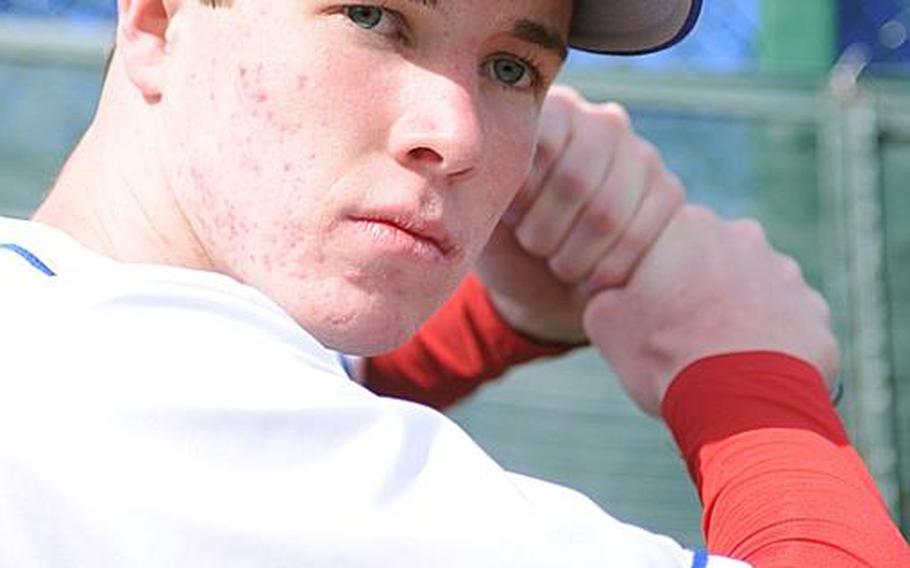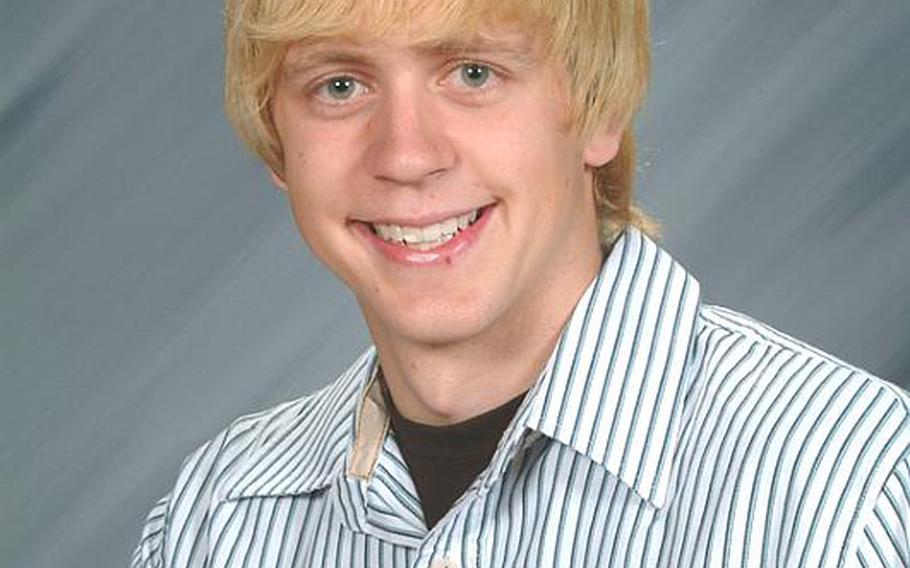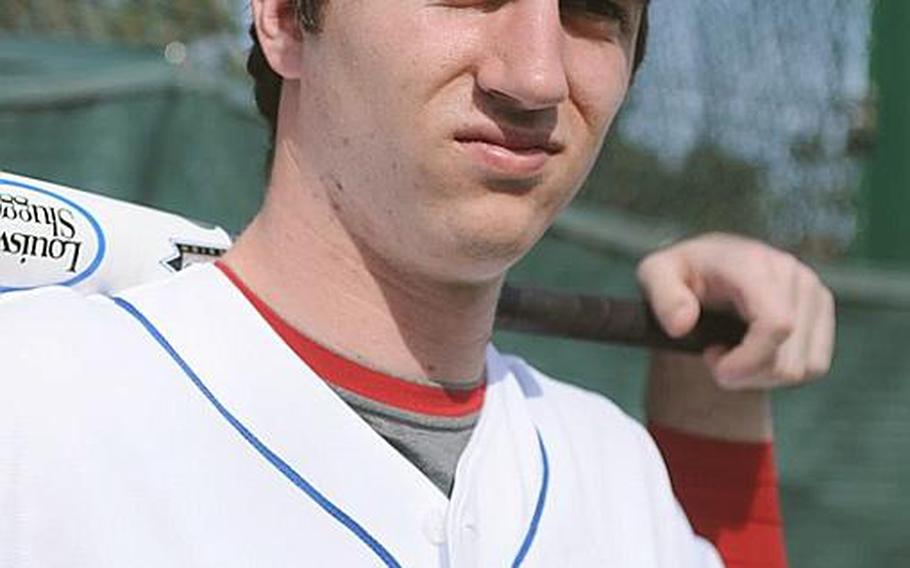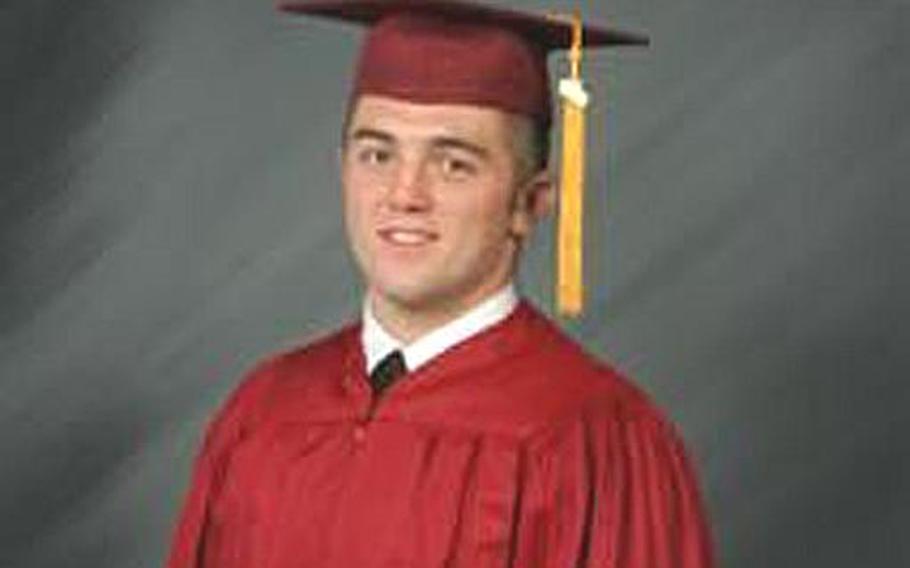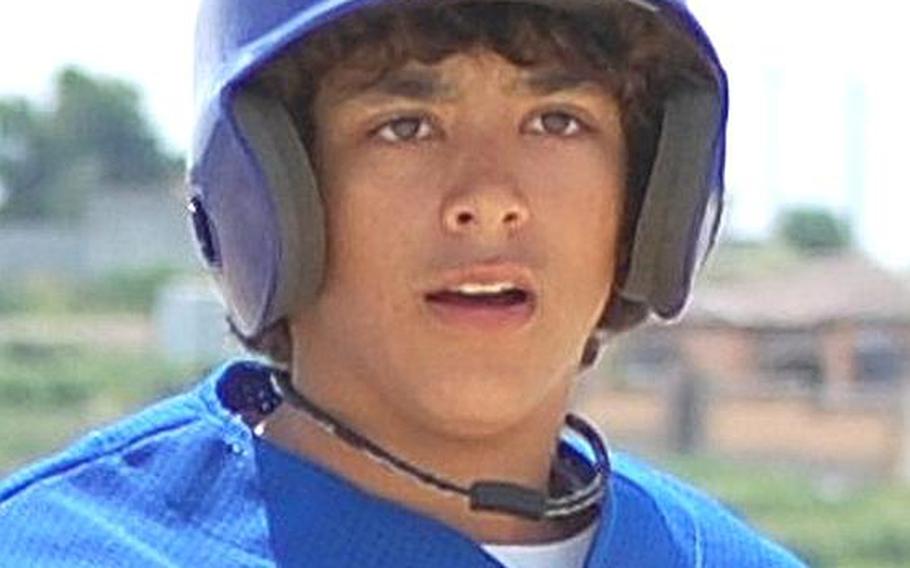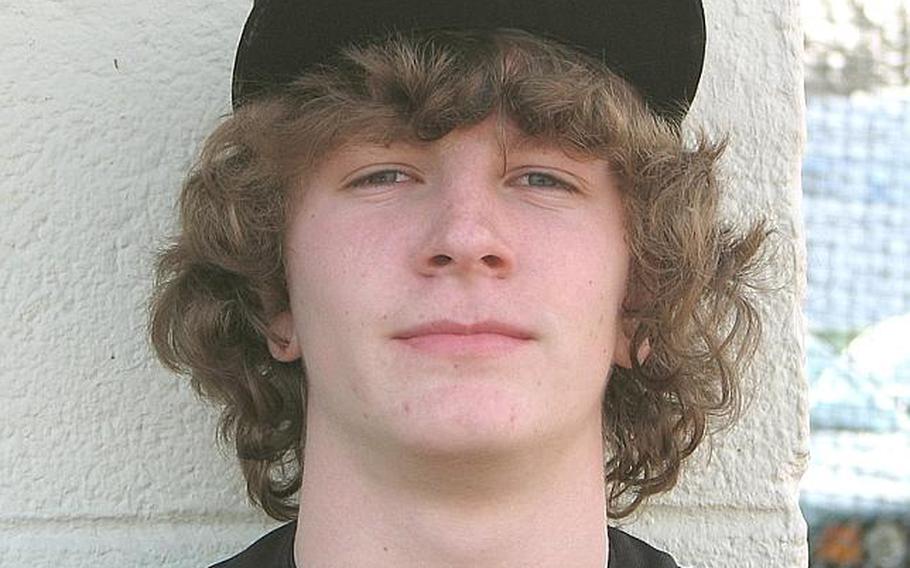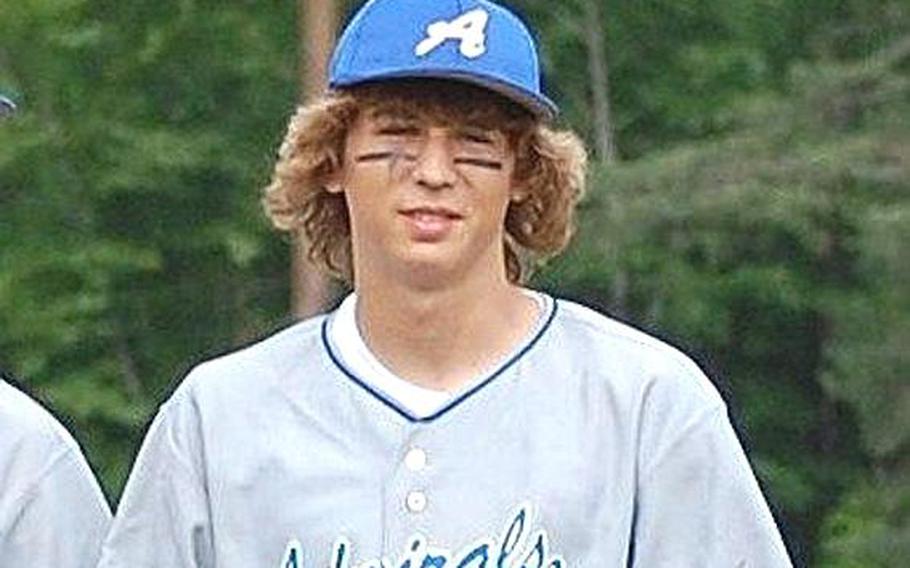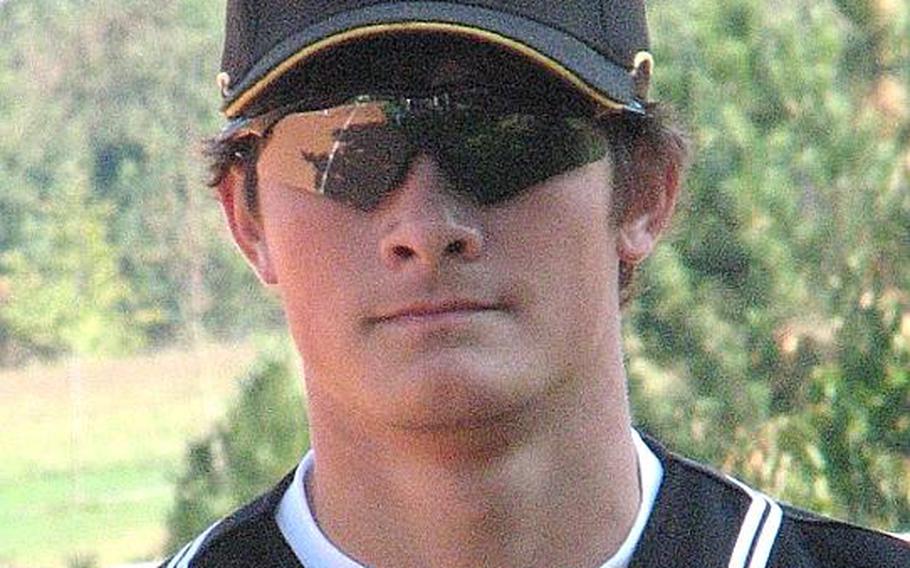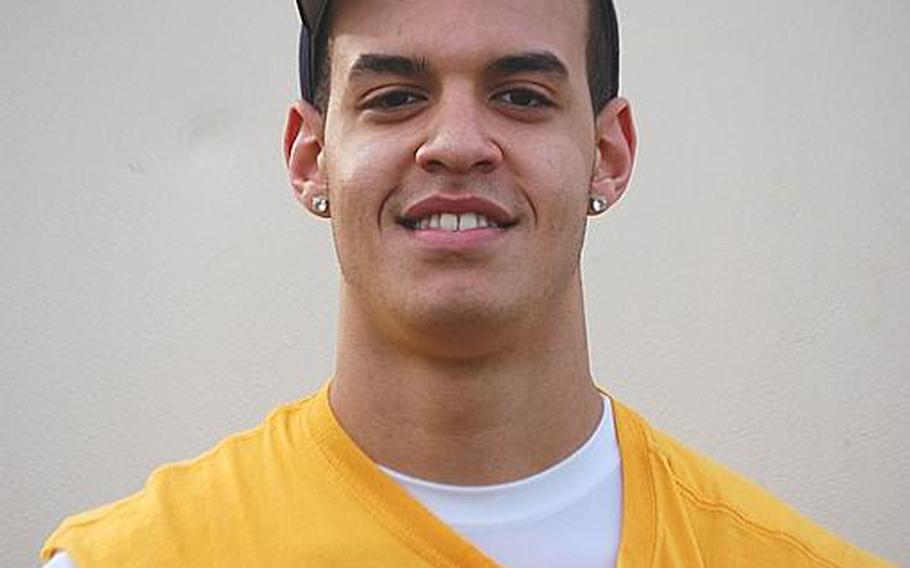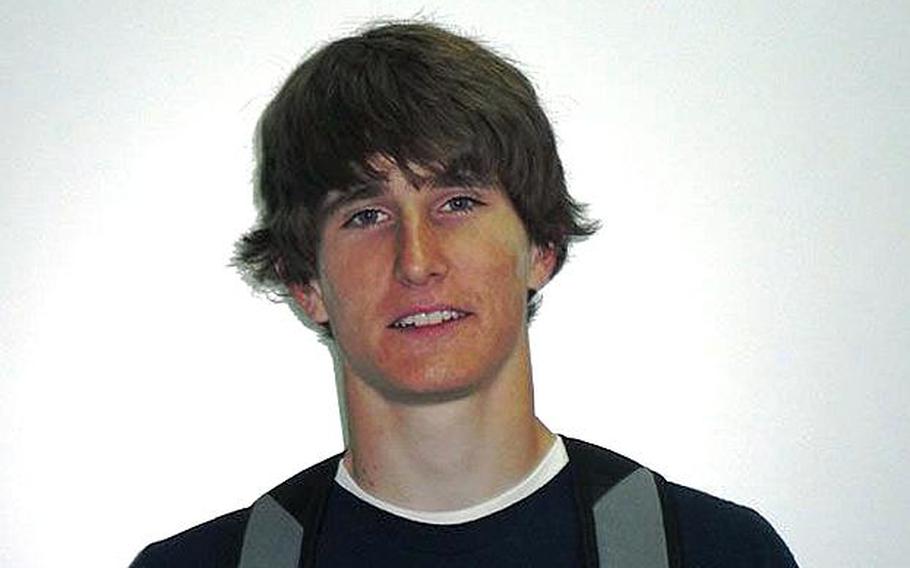 This year's All-Europe baseball team looks a lot like last year's squad.
Eight of the 12 first-team members are repeats, and one of last year's second team moved up to the first team this time around.
Two-time All-Europe selectees are: Patch's Cavan Cohoes and Justin Phelps, Ramstein's Matt McDonald and Josh Sloan, Vilseck's Tyler Hall and Kyle Krajcovic, Naples' Logan Porchie and Vicenza's Jack Buffington.
Cameron Henry of D-II champ Rota was last year's second-team selection who moved up.
Although the 2010 All-Europe pitchers posted some gaudy numbers — Buffington fanned 80 batters in 40 innings of work and Phelps posted a 0.91 ERA while striking out 79 batters in 38 2/3 innings, for example — this year's team made its real impact in the batter's box.
"What I would say about this year's team," Wiesbaden's Steve Jewell said in an e-mail, "is that they can flat out hit the ball."
Jewell, one of the six coaches on the selection panel, wasn't exaggerating.
The top 12 averaged .520, with eight of them batting over .500. Hall topped the chart at .612, while the lowest batting average was .433 registered by Kaiserslautern's Aaren Blossom.
Jewell buttressed his point about the 2010 sticks by alluding to this year's Division I title game, a 10-9 Patch victory over Ramstein.
"The Division I championship game saw two above-average high school pitchers [Patch's Phelps and Ramstein's McDonald] go at it," he wrote, "and there were a lot of solid hits [20].
"I would take either the first or second team to any tournament in the States and feel confident we could compete."
The first- and second-team selectees were dominated by those who helped their schools into the title games. Eight of the top 24 — four each from Ramstein (McDonald, Sloan, Shane Foley and Drew Groteleuschen) and Patch (Cohoes, Phelps, Dylan Measells and P.J. Redmond) — played in the D-I finale, and five more — three from Rota (Henry, Tim Morgan and Gannon Soares) and two from Naples (Porchie and Zach Zimmermann) squared off in D-II, which Rota won 4-3.
Eleven of the top 24 were seniors, six on the first team. Seven juniors, five sophomores and one freshman rounded out the squads, which according to selector Ed Lynch of Hohenfels wasn't all that hard to pick in spite of the remoteness of some schools.
"Although most of my observations through the year were of players from the Eastern Region," he said in an e-mail, "… I observed a number of the other teams during the tournament and felt I had a good handle on the players worthy of All-Europe selection."
2010 All-Europe baseballFirst team
Player School Yr. Position Stats, coach's commentAaren Blossom Kaiserslautern So. SS/P .433 BA, 5 RBI. "…leader…an inspiration to his teammates."Jack Buffington-x Vicenza Sr. P/C 9-0, 80 Ks, 8 BB, 8 hits in 40 IP; .435 BA season, .615 tourneyCavan Cohoes-x Patch Jr. SS/CF .466 BA, 5 HR, 29 RBI, .929 slugging pct.; .925 field pct.Shane Foley Ramstein So. CF/P .500 BA, 6 HR, 23 RBI, 17 SB; 3- 1 W-L record, 13 Ks in 14 IPTyler Hall-x Vilseck Sr. IF/P/C .612 BA, 20 RBI, 17 SB; 4-1 W-L, 1 save, 2.50 ERA, 3 2-hittersCameron Henry-y Rota Jr. P/SS .533 BA; 5-1, fanned 11 of 75 faced. "Won title for Rota."Kyle Krajcovic-x Vilseck Sr. P/IF/C .538 BA, 22 RBI, 16 SB; 5-2, 2.00 ERA, 2 saves, no-hitterMatt McDonald-x Ramstein Sr. SS/P .510 BA, 3 HR, 17 RBI, 17 SB; 8 Ks, 1 hit allowed in 10 IPDylan Measells Patch So. P/IF 6-0, 1.12 ERA, 43 Ks, 3 BB in 31.1 IP; .455 BA, 3 HR, 31 RBIJustin Phelps-x Patch Sr. P/IF 6-0, 0.91 ERA, 79 Ks, 9 BB in 38.2 IP; .565 BA, 8 HR, 45 RBILogan Porchie-x Naples Sr. P/SS .650 BA LH, .475 RH; 7-3, 1.88 ERA, 74 Ks, 11 BB in 77 IPJosh Sloan-x Ramstein Jr. 3B .591 BA, 6 HR, 26 RBI, 14 SB. "Team MVP this season."Second teamPlayer School Yr. Position Stats, coach's commentIan Acosta Kaiserslautern Fr. C/SS/P Fanned 21 in 21 IP, 5 saves as closer. 9 RBI as leadoff man.Mitchell Goff SHAPE Sr. C/SS/P .500 BA, 15 RBI, 11 SB. Blocked balls in dirt, strong arm.Drew Groteleuschen Ramstein Jr. SS/2B .464 BA, 10 RBI, 12 SB. "One of best IF I saw this year."Tim Morgan Rota So. P/IF .353 BA, 8 RBI. Game-winning hits in 2 tourney games.Javier Ortiz Heidelberg Jr,. IF/P .627 OBP as lead-off man, 14 SB. .913 fielding average.Josh Pagan Aviano Sr. SS/C .346 BA, 13 RBI, .487 OBP. Great range, arm, team MVP.Jamal Pope-x Heidelberg Sr. P/IF 4-1, 2 saves, 44 Ks, .297 BA with 3 HR. "Dominant player."P.J. Redmond Patch Sr. P/IF .426 BA, 12 RBI, 31 SB. 14 Ks in 11.1 IP, 1 save, 3.09 ERAJake Reynolds AFNORTH So. IF/P .700 tourney BA, 5 HR on season, 19 SB in 19 tries. Team co-capt.Gannon Soares Rota Jr. C .400 BA. Threw out 2 in final 3 games, picked off 3 runners.Christian Walker SHAPE Sr. 1B/P/CF .542 BA, 11 SB. "Scooped many balls out of dirt at 1st."Zach Zimmermann Naples Jr. P/SS .475 BA, 2.18 ERA. "Big-game player, power to all fields."x-All-Europe first team 2009; y-All-Europe second team 2009Selection panel—Karen Seadore, DODDS-Europe; Tom Burriss, Kaiserslautern; Steve Jewell, Wiesbaden; Ed Lynch, Hohenfels; Drake Marbury, Patch; Jack Marlow, Naples; Glenn Porter, RamsteinCoaches quoted—Burriss; Robert Stovall, Rota; Porter; Berry Patrick, Heidelberg; Ken Goff, SHAPE
---
---
---
---