NFL's annual Japan visit gets troops into the game
---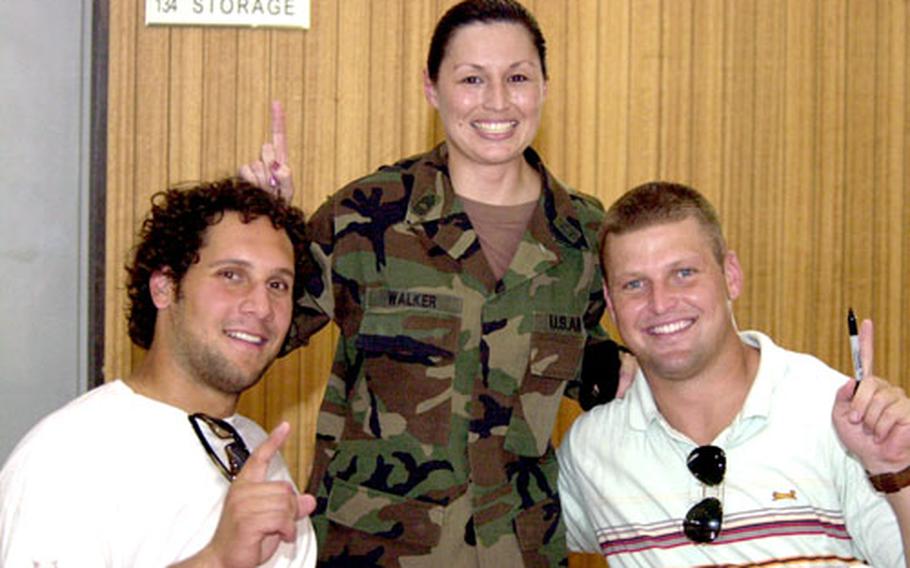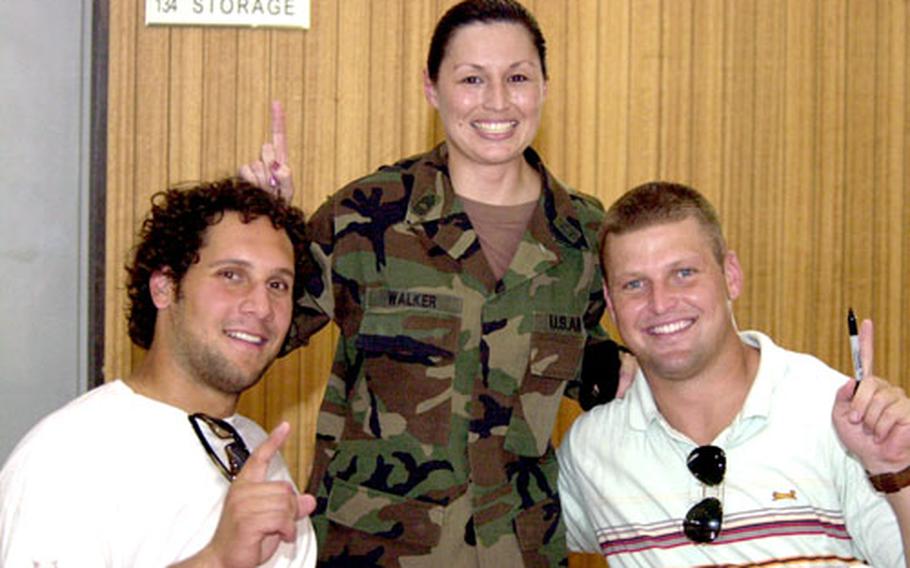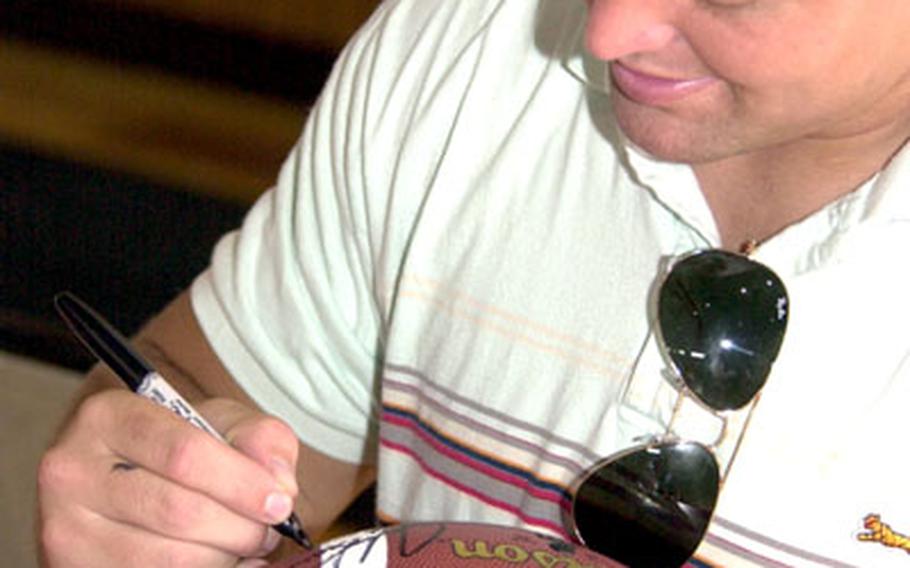 CAMP ZAMA, Japan — On a day when 12 NFL players and nine cheerleaders gave troops here a taste of down-home American football on Friday, one thing was first and foremost on the minds of everybody: Tokyo's blazing August heat wave.
"We complain about the heat in training camp," said outside linebacker Jordan Kramer of the Atlanta Falcons, who conduct their summer training camp at their team headquarters in Flowery Branch, Ga.
But after arriving Wednesday for Saturday's NFL preseason American Bowl in the Tokyo Dome, "we got off the plane and we were like, 'Are you kidding?' This is a whole new level of heat."
Kramer spoke as he signed autographs along with a handful of teammates and players from the Indianapolis Colts, who spent about an hour at Zama's Yano Fitness Center glad-handing and signing everything from footballs to T-shirts for about 400 servicemembers, civilians and dependents.
Many autograph-seekers carried footballs bearing the logos of the Colts or the Falcons, leading some to speculate that the base's Four Seasons store sold out of the items.
"Close to it, or I would have bought one myself," Lt. Col. Willie Turner said.
To the masses, the heat in the main part of Yano, where the gathering took place, was just as bad as outside, where the sun blazed and temperatures soared to 95 degrees with high humidity.
"I have to find a good spot to get the breeze from the fan every now and then," said Parrish Jones, Zama American High School's girls basketball coach, pointing to a Port-A-Cool fan about 50 feet away. "I'm glad the game is inside [Saturday]."
Heat aside, players and cheerleaders seemed happy to do their part for the troops and all they do to keep America safe — and the soldiers reciprocated in kind.
"It's a thrill for us," said U.S. Army Garrison Japan commanding officer Col. Garland Williams.
"Being that we're so far away, this brings home a little closer. To bring the Colts and Falcons — two quality teams — to Tokyo and to bring the guys to Zama, it's a treat."
Likewise, the players enjoyed the time they spent at Zama.
"When I heard we had the chance to do this, I jumped at it," said Falcons punter Ryan Flynn. "It's an amazing opportunity to come here and do whatever we can for them."
"This is what makes it possible," Kramer added. "Without these people, my lifestyle is not guaranteed. I have all the respect for these people who go lay it on the line."
Falcons cheerleader Kim Kennedy was visiting Zama for a second time, having helped soldiers fete Super Bowl XXXVIII in February 2004 at the Zama Community Club.
"It is absolutely great," Kennedy said. "You get a certain energy when you walk in the door."
---
---
---
---