New Year Classic tournament becomes 'Survivor: Yokosuka'
by
Dave Ornauer
December 22, 2008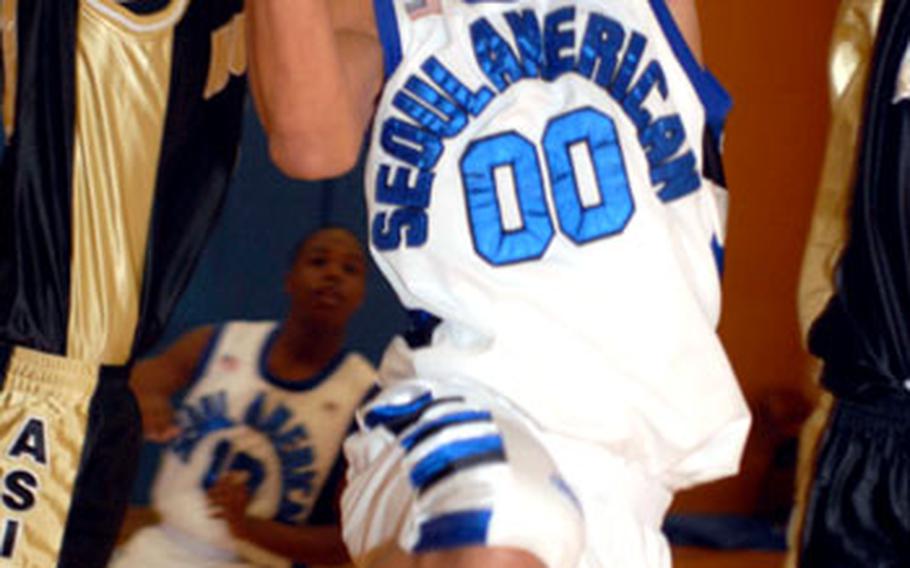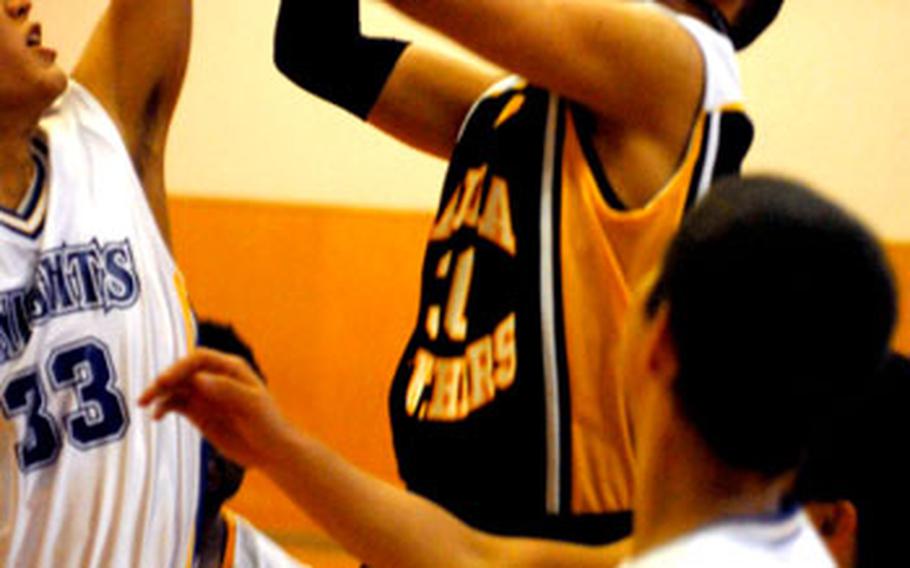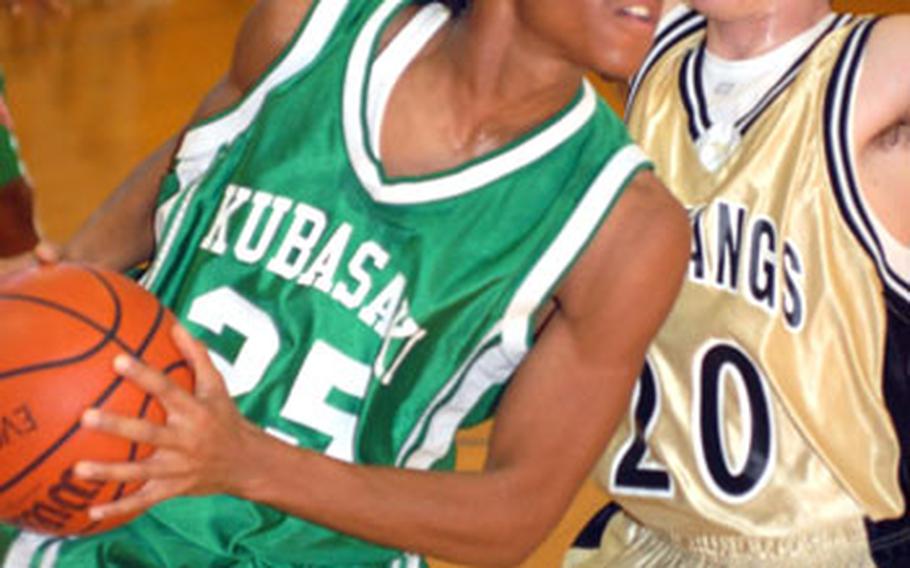 YOKOSUKA NAVAL BASE, Japan — For most New Year Classic participants, the annual holiday basketball tournament might as well have been renamed "Survivor: Yokosuka."
"Survival of the fittest. Or the least sleepy," Yokota coach Paul Ettl said, half-jokingly, about the pell-mell pace of the eight-team, 27-game tournament played over two days at Yokosuka's Fleet Gym.
Kinnick coach and tournament organizer Michael Adair had just a two-day window with which to work. It couldn't start earlier than Saturday, since school was still in session. Any closer to Christmas and airfares would have skyrocketed for out-of-area teams.
"We had no choice," Adair said. "Teams had to take advantage of airfare opportunities. Word was if we couldn't do it in two days, some teams couldn't come. [But] everybody seemed OK with it."
Pool-play games were played with six-minute quarters and five-minute halftimes to maintain a fast pace; hence, scores were lower than in most regulation high school games. Playoff games reverted back to regulation 32-minute clocks.
"If that's the boat, you have to navigate that boat," Seoul American coach Steve Boyd said. "Given the choice of playing games like these or not playing, I'd rather play the games. If you have 10 players and can withstand it, you're OK. If you can't play the games, don't come."
"Mike did the best he could," Ettl said. "It is a lot of games. It's equally hard on everybody."
Teams averaged four games each of the two days. Perhaps the most critical games came in Saturday's first round of the double-elimination playoffs; losers of those games would have to play six times on Sunday to win the title out of the loser's bracket.
"The first game of the (double-elimination) tournament is all-important," Boyd said.
Some players felt working overtime mirrors what they'll encounter in the Far East Class AA Tournament in February at Yokota Air Base, Japan.
"This is good preparation for that," Kubasaki guard Devin Roseboro said, adding that a player's regimen must, therefore, include plenty of bananas, orange juice and "stretching. Stay loose. It's not too bad. Not too stressful."
"It's tough playing back to back," Yokota guard DeEric Harvin said. "When you get a break, you put your feet up, hydrate, talk about the game plan and get ready to go."
Some teams, such as Kadena and Kubasaki of Okinawa, say they're used to the high tempo from playing against Japanese teams.
"The training we get against the Okinawa teams helps us," Kadena coach Robert Bliss said. "A lot of it is a kid's mind-set. You ask them come game time, this is what they live for. They dig deeper and find the [something] extra for a tournament like this."
Some teams entered the Classic at a disadvantage. Boyd came in without two of his big guns, seniors RaiDion Fails and Willie Brown, who are in the States on emergency leave.
"You look for a silver lining in everything," Boyd said. "You play the hand you're dealt. Some of my inexperienced guys are going to get minutes. We're going to be better for coming to play the tournament than if we'd not come."